Each carpet I have in my house means a lot to me. I've bought it with passion and cared about it for years. But one day I understand that I have to change it for a new one. There's no strict rule, on how often the carpet should be replaced. So, I've studied lots of posts and articles and now I am ready to share my knowledge with you.
As a general rule, you should replace the carpet every 5-10 years depending on the traffic in the room and its quality. The carpets from kid's rooms, staircases, and halls become worn out faster. The most widespread reason, why homeowners decided to change the old carpet, is permanent stains and mold. Read further to know about 5 other reasons to change the old carpet for a new one.
7 Reasons That You Need to Replace Your Carpet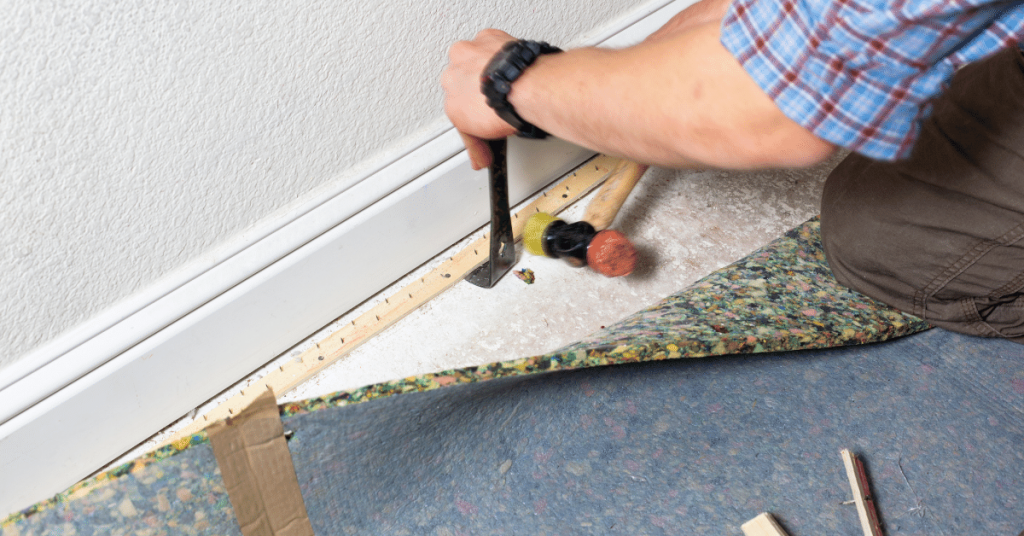 The carpets have no expiry date, so there's no clear deadline when it is necessary to replace them. I am against of the idea "to change the rug every 5-7 years", just because it is an average term of its service. I never recommend my readers to replace the visibly new carpet. But there are at least seven reasons, which can make you put a new rug on the floor of your bedroom or living room. Keep up reading to check, if your carpet needs replacement.
1. Visible Signs of Wear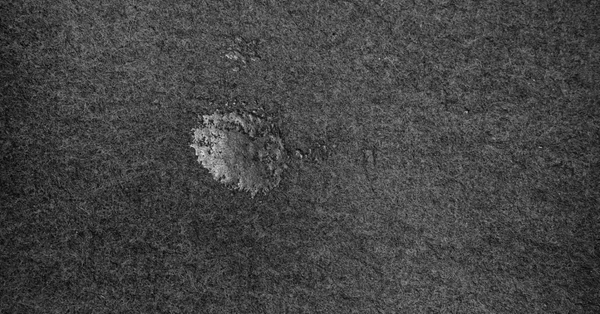 You see your carpet every day, so some changes in its look you may not even notice. Nevertheless, your guests will immediately see the worn patches, fiber entanglement, flat areas, or sometimes even holes. Of course, such visible signs of wear and tear don't add any style or coziness to your room. So, if you see such evidence of your rug becoming worn out, it is a good idea to replace it.
My readers often ask me, when the carpet may become frayed. There's no certain answer to this question. It depends on the area, where the carpet covers the floor. If this area has intensive traffic (it usually happens in living rooms, halls, or staircases), the carpet becomes beat up much faster, within 3-5 years. In other areas, it may serve up to 15 years or even more.
2. Smell Even After Cleaning
Probably, you have a pet at home, and the smell of pet urine doesn't bother you a lot as you got used to it. But this odor reaches the inexperienced noses of your visitors immediately when they come into the room. If the smell of pet urine, sewer, and cigarette smoke never disappears from your carpet fiber even after a thorough cleaning, consider replacing it. There's nothing more compromising for a homeowner than a smelly rug.
3. Permanent Stains 
There's one reason, why people sometimes decide to replace the carpet. It is the stain, present on its surface, which is very difficult to remove. So, if there are some permanent stains from wine, coffee, or paint, which penetrated into the carpet, it is better to replace it.
PRO-TIP
Sometimes the professional steam cleaning can solve a lot of problems, connected with carpet stains or some spill, which needs extra care. If you really like your rug and want to keep it, I recommend you to take it to some reputable carpet cleaning company, like "Oriental Rug Cleaning", "Carpet Dye-Tech" and some others. The stain removing process may last from 5 to 14 and its average cost is $2.50 per square foot for a wool rug.
4. The Appearance of Mold and Mildew
Carpets can be made of various fabrics, like wool, or synthetics, or they may combine these two materials. There are also exotic carpet materials, e.g. sisal or coconut fiber. But no matter, what carpet you have, as usual, you should protect its fragile fabric from moisture. If you have some leaking pipes in the kitchen or in the bathroom, keep your carpet away from these premises. Otherwise, constant dampness will cause mold or mildew. These two issues make the carpet look dark and dirty, they cause stains and a grayish tint on its surface. Besides, mold and mildew are incredibly harmful to people with asthma. It can also provoke a severe allergy.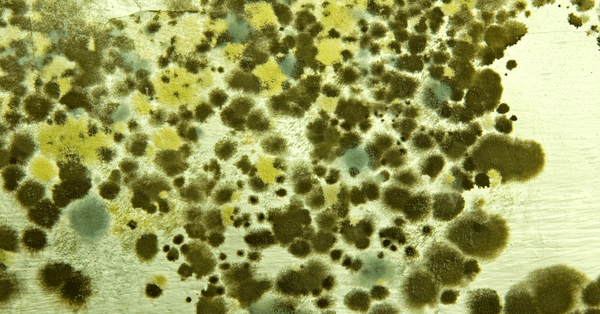 In case you've noticed mold or mildew on your carpet surface, you should immediately replace it. If you doubt, whether the mold has already attacked your rug, get the mold-defining kit to know exactly. I recommend using [amazon link="B0719CZY2Z" title="DIY Mold 3 Test Kit" /] or any other test of that kind for this purpose.
[amazon box="B0719CZY2Z"]
5. The Pile Loss
As usual, this problem happens with the carpets, which have long piles. After years of usage, the pile becomes shorter in some parts of the carpet, especially on its corners. This will do no harm to you or your visitors, but the carpets with threadbare piles look not neat at all. So, I advise you to replace your carpet.
6. Selling the House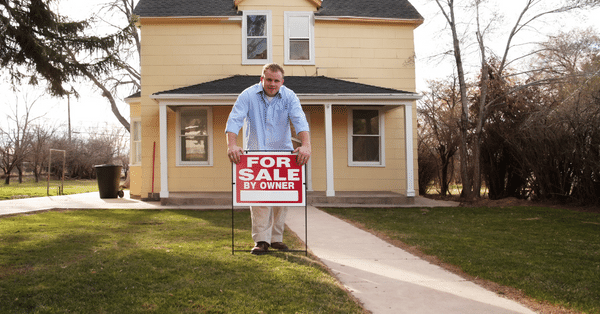 Very often the homeowners decide to change the carpet before they sell a house. No wonder, because the worn-out rug devalues any home, and it reduces the homeowner's benefit. Probably, if your carpet looks very old, you should change it for a new one to sell the house for a higher price.
7. Following Modern Home Décor Tendencies
I am sure, that some of my readers replace the carpet not because it is worn out, but because it is old-fashioned. Home décor tendencies change from year to year. If you follow them, you can replace the carpet each 2-3 years. Of course, in case your budget is extensive enough. In 2022 the popular carpets made of environmentally friendly materials, such as sisal, cotton, or linen. Probably, you can change your old carpet for the new one, made of one of these materials.
How Often Should Various Carpet Material Types Be Replaced?
The other thing, which influences carpet durability is the fabric it is made of. Let's consider 5 popular carpet materials. How well do they wear?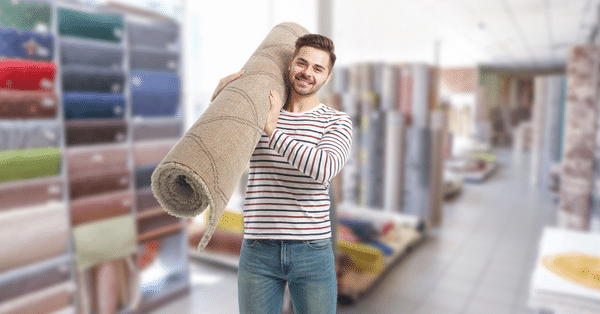 How Often Should Wool Carpets Be Replaced?
As usual, wool carpets are of good quality and they last during 20-30 years, Wool carpet fabric is very resistant to the effect of time. It meets the fire protection requirements. Also, it is antistatic and its colors don't fade for years. Such carpeting is popular not just among homeowners, but also among office holders for its wear resistance. Wool carpeting serves for decades if you care about it properly. 
How Often Should Nylon Carpets Be Replaced?
Often nylon carpets should be replaced after 12-15 years of usage in an area with low traffic. If the nylon carpet lies in an area with high traffic (staircases, hallways), its life is shorter – up to 5 years. In general, nylon carpeting is a popular choice for diligent homeowners. Nylon carpet material is resistant to dirt, wear, and mildew. Nylon fibers don't change their shape even under heavy furniture. Its colors remain bright for years. 
How Often Should Acrylic Carpets Be Replaced?
As a general rule, acrylic carpets wear quite well. They can look presentable and decorate your room for up to 17 years. Often the carpet lovers call acryl "budget synthetic wool". Such carpets have a similar feel and appearance to wool. Unlike wool, acrylic carpets are not good for high-traffic areas. But they serve well as bathroom rugs as they are resistant to mold and mildew.
How Often Should Polyester Carpets Be Replaced?
As usual, polyester carpets look very attractive and wear rather well in places with low traffic. Such carpets can serve for 10-15 years in a cozy living room. But polyester fibers easily flatten under weight. So they immediately become worn out in the high traffic areas – during 3-5 years only. But they are eco-friendly and their colors are fade-resistant.
How Often Should Sisal Carpets Be Replaced?
Generally, sisal carpets are durable. You can enjoy the sisal rug for up to 8 years till it needs replacement. To prolong the life of the sisal carpet, don't put it in the kitchen or in the bathroom as it is not resilient to moisture and stains. But it is eco-friendly, naturally beautiful, and reasonably priced.
Can I Change the Padding without Replacing the Whole Carpet?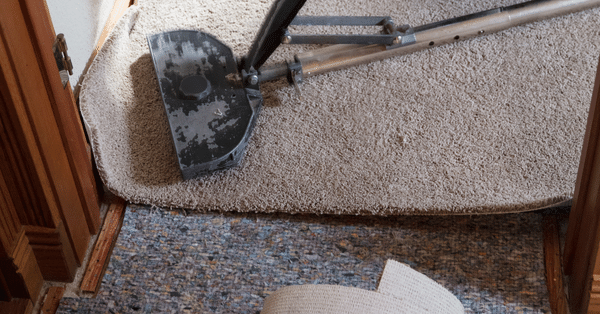 Very often the front side of the carpet looks quite presentable, while the padding has already lost its sickness and warmth. It is better if you spend some extra money to change the carpeting in this case. But I know, that some of my readers like their old carpets so much, that they want to restore their padding. 
Really, you can change the padding without replacing the whole carpet. But keep in mind, that it is not an easy job, so if you are not an experienced constructor, it is better to hire a specialist.
But if you are persistent in your idea to do it yourself, just follow these steps:
Take the carpet out of the room and put it on the hard surface outdoors
Remove all the staples, which attach the old padding to the front side of the carpet
Take away the old padding
Fix the new padding with staples to an old carpet's surface and install it in the room again
If you decide to replace the padding yourself, you'll need a hammer, a flat bar, a staple gun, carpet glue, and other tools for that. In "The 12 Carpet Installation Tools" you'll find detailed information on this topic.
Conclusion
So, we've considered 7 main reasons, why you should replace the old carpet. I want to remind my readers, that the average term of carpet service is 5-15 years. To prolong this term, you should care about the rug carefully: vacuum it, make tests for mold appearance, and even replace the old padding if necessary.
Expert's opinion: Dana Basiliere, a realtor from Richmond, VT, tells. "Carpet absorbs dirt easily, especially if you wear street shoes in the house. In this case, the dirt falls down under the rug's backing. That makes the expiry date of the carpet closer. But in general, you can have your rug within 10-15 years".