I own a beautiful wool carpet, which makes my guests' hearts skip a beat. But recently I've noticed that the corners of my rug have become a little worn-out. That made me think, how long a wool carpet can last.
As usual, wool carpets serve well over 15-20 years. Moreover, there are cases when wool fiber service lasts for more than 50 years. It's important to care about wool carpets correctly to extend their life. Read further to know how to maintain carpets made of wool. Also, learn how to care about vintage wool carpets and what kind of pile is more wear-resistant.
How to Extend the Wool Carpet Life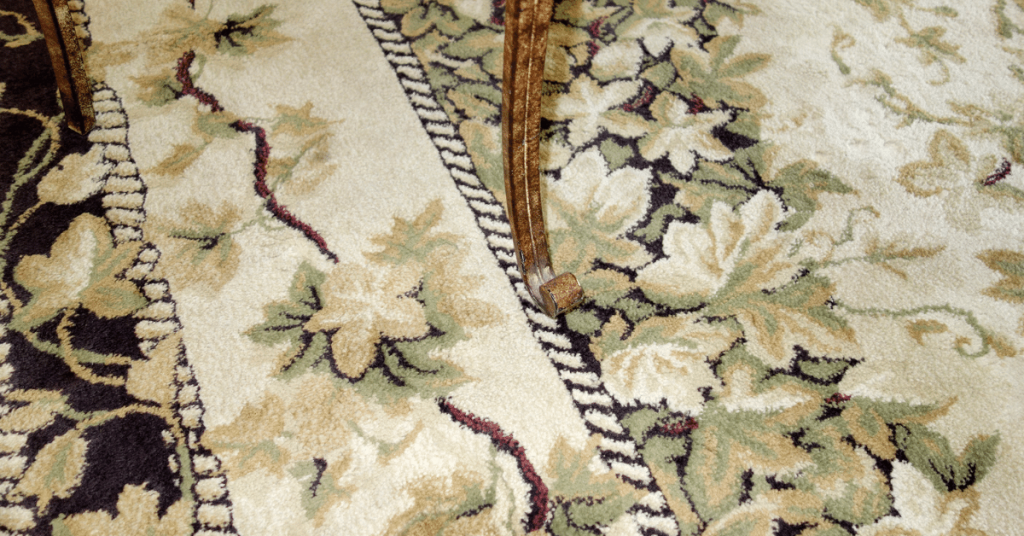 I've got a letter from my reader, who complained that after a year of usage his wool carpet looked worse. Its colors faded and the pile got compressed. How to avoid such problems? It's necessary to choose the right care methods. To make the life of the wool carpet longer, follow my advice.
1. Choose the right carpet cleaners
Keep in mind that choosing the right chemical cleaning products is very important to make the life of your carpet more durable. Too strong chemical cleaners will destroy the delicate fibers of fabrics and ruin the tender color of the carpet. I recommend using delicate cleaners, like [amazon link="B07LDX1H81″ title="Zep Premium Carpet Shampoo" /] to wash the wool carpet.
[amazon box="B07LDX1H81″]
2. Try hard to keep soil away from your carpet
Remember that 80% of soil, which comes into your house, is dirt from the outside. So, take your shoes off immediately, when you come home. Besides, keep a pair of home slippers for your guests and ask them to take the shoes off immediately when they come into your house.
CAUTION
Don't walk barefoot on the carpet. Wool fiber absorbs the skin oil from your feet and the carpet becomes stickier. Thus, a lot of dirt remains on the carpet's surface. To avoid it, just put your slippers or socks on, when you step up on the wool carpet.
3. Vacuum wool carpet once a week
It is necessary to take the dirt from your carpet pile regularly as it becomes harder over time. Always vacuum the pile in the same direction so as not to damage fabric fibers.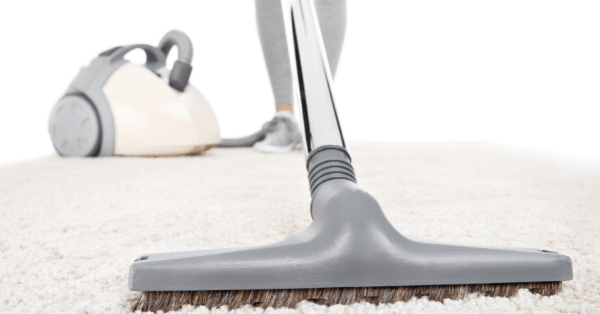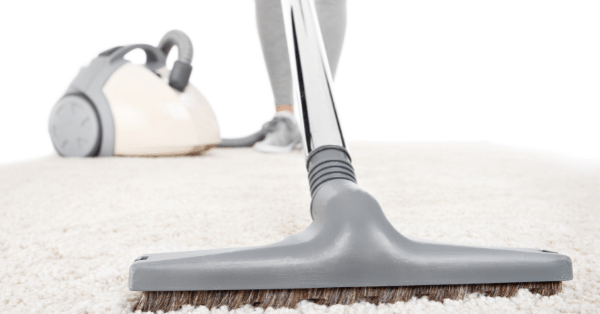 4. Don't let the moths settle in your house
The moths eat up the parts of your wool carpet, making it look awful. Such damage is impossible to reverse. Check here our Step-by-Step guide: How to Kill and Prevent Carpet Moths.
5. Remove all new stains from the wool fiber immediately
Clean the fresh dirt and blot the liquid with a paper towel. Then wash the stain with a cleaner (e. g. with [amazon link="B00LK5J1FY" title="Formula 409 Carpet Spot & Stain Remover" /]) and dry the carpet. Otherwise, you may hire a professional to clean the carpet for you.
6. Wash your wool carpet once a year
There are many various ways to wash the carpet. You may do it yourself with the right chemical product and carpet cleaning machine, full instructions can be found here. You can invite an expert from the carpet cleaning company to do that job for you. You can also wash the rug in the washing machine (Check this post before doing it).
PRO-TIP
Use just cold water to wash your wool carpet! Warm or hot water can warp the padding and damage the pile.
7. Dry your wool carpet properly
After washing, dry the carpet as fast as possible to avoid the appearance of mildew.
The right care of your carpet makes its life longer. In this case, wool fiber will keep its great noble appearance for years.
Another thing, which influences the wool carpet's durability, is the type of its pile.
How Pile Type Affects Carpet Wear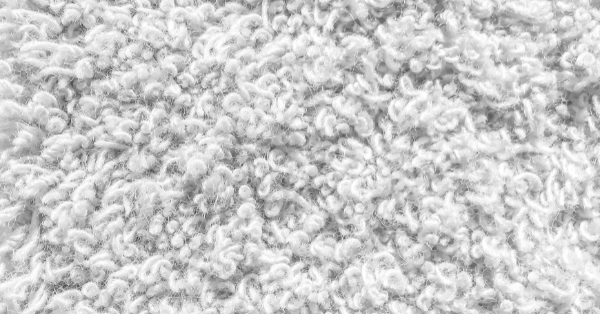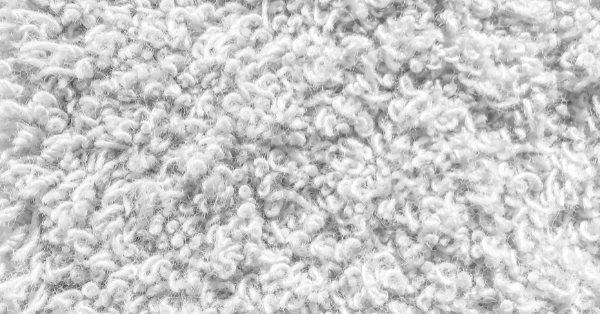 As I've already said, some wool carpets last less than the others. One of the reasons of their durability is the type of the pile.
There are different ways to classify the carpet pile. I use in my article the pile classification according to the type of netting: low, medium and high pile. Look at the table to know what kind of carpet pile lasts longer.
| | | | |
| --- | --- | --- | --- |
| Type of Wool Carpet Pile | Pile Length | Durability | Best Places to Use |
| Low pile | ¼ inch | 15+ years with proper care | Suitable for high traffic areas, like offices, living-rooms, corridors |
| Medium pile | ¼ – ½ inch | 8-10 years | Good for kitchens, living-rooms, bedrooms. |
| High pile | ½ – ¾ inch | 8 years | Great for low traffic areas, like bedrooms, children rooms etc. |
A low pile wool carpet lasts longer than others. It is shorter and denser, that's why it wears better. Low pile wool carpet should be used for the areas with high traffic. I recommend laying a low pile wool rug in the premises with high traffic, like corridors and living-rooms. Besides, it's great to install in the offices, hotel rooms and theaters. Such carpets will serve for ages in spite of the fact that lots of people lay their feet on it.
A medium pile wool carpet sits between the low and high options. It doesn't look so luxurious and smooth like the high pile rug, but it serves much longer. Such a pile has an unsurpassed quality-performance ratio. It lasts long enough and looks great, that's why lots of homeowners choose wool carpets.
A high pile wool carpet is the most luxurious choice. It is warm and comfortable. But it wears worse than the low and medium pile. It is hard to clean and it dents when the furniture is placed on it. Nevertheless, many carpet fans like to buy it in spite of its high price as it's good for insulations and serves as a great decoration of any room. But the durability of a carpet with this pile is quite short.
How Do You Know When It's Time to Replace Your Wool Carpet?
Although wool carpets serve their owners for ages, one day it happens – your wool carpet must be replaced. Here are five signs for you to know, that time has come:
You can see damage on it
The wool carpet smells bad in spite of the fact that you've cleaned and dried it down correctly.
The carpet colors faded and look not attractive.
There are stains, which you can't remove completely in spite all your effort.
You or any members of your family have increased allergy symptoms.
There's also another sign, which obviously shows you that the carpet's durability is over – its old look. But sometimes the old view of a rug attracts buyers. I speak about vintage wool carpets.
Vintage Wool Carpets Durability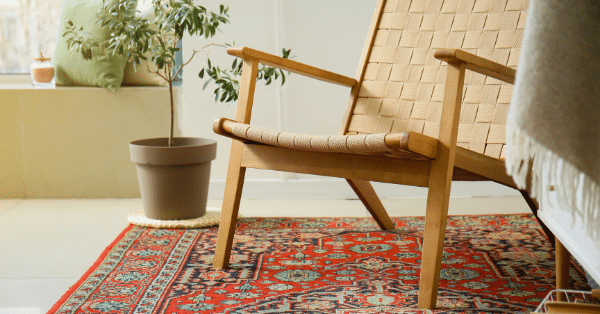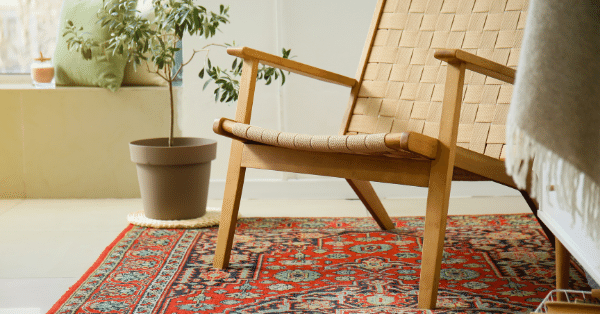 Wool carpets' durability can reach really impressive numbers. There are wool rugs, which serve for 50+ years or even for a century. I speak about vintage wool rugs. Wool is the best material for such carpets as it serves for ages. But such carpets cost a lot and need great attentive care.
Expert's opinion:

Kelly Vittengl is the owner of the vintage carpets online shop "Frances Loom". She talks about vintage rugs, "They are really unique. I like vintage carpets because of their beauty. Besides, the fact that you can never find another one the same adds a lot of beauty to it". Kelly advises her readers to buy low-pile wool rugs with geometric patterns – they look especially great, even if their colors are faded.
Conclusion
To conclude, wool carpets last for decades and even for centuries, that's why they are a good option for homeowners. To make the life of your wool carpet longer, you should care about it reasonably. Besides, carpets' durability depends on the type of its pile, too. I recommend using the carpets with a certain type of a pile in the areas with different intensity of traffic. You can find this data in the table. Besides, there are vintage wool rugs, which are unique and whose age can reach 100 years old. The wool carpets look great even if their colors faded a little and corners became visibly worn-out. That's why it is a great choice for real carpet lovers.