Wool rugs make an excellent choice for home decor. They are known to be the easiest to clean and stain-resistant. If you're someone who has just bought a wool rug and is wondering if it can get wet, look no further because you have come to the right place.
As a rule, wool rugs can easily get wet if the water spills on them. The other reason for the wool rug to get wet is a water leak in your house or simply a high moisture level in the room. The wool fiber the rugs are made of can retain moisture. As a result, mold and mildew can appear. That's why in case your wool rug gets wet, you should take some measures. Read further to know the 4 steps you should make the wet wool rug dry again.
Facts on Wool Rugs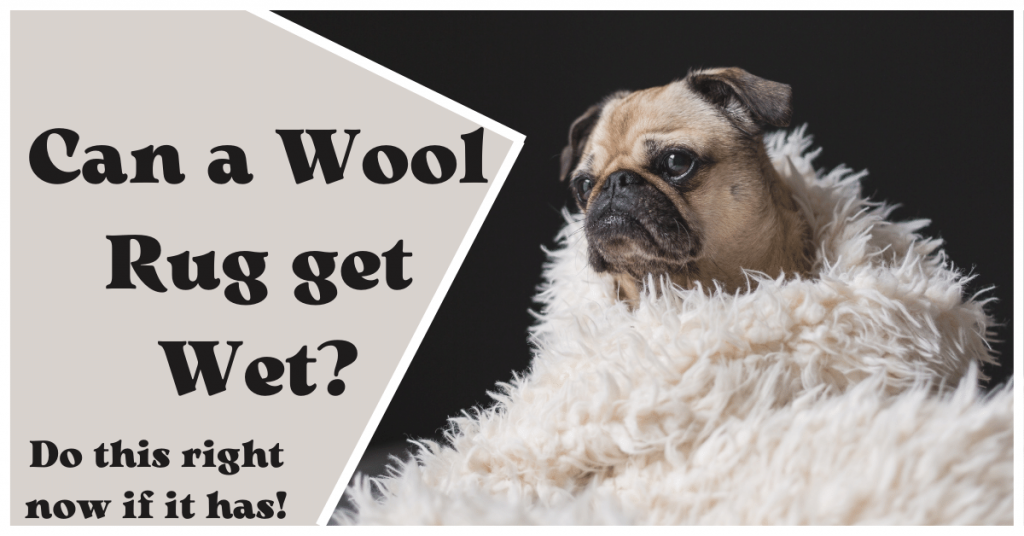 My readers complain that wool rugs seem not so good for them. They can get wet in case of water spills. Then they can stay damp for a long time and then gain mold.
I have to say, that wool rugs are great, but for certain areas. Choosing the wrong material of rugs for this or that premise is one of the most widespread mistakes homeowners make.
I am sure, everyone likes wool rugs for the great characteristics they have. Such rugs are:
Durable
Friendly to people with allergy
Luxurious
That's why many homeowners dream to get these tugs, despite the high price per square meter.
Consumer properties of high-quality wool rug meet the requirements of fire safety, anti-static, and wide color selection. These coatings can also be used at homes, offices, theaters, and other public buildings because wool rugs are durable. They are suitable for high-traffic areas.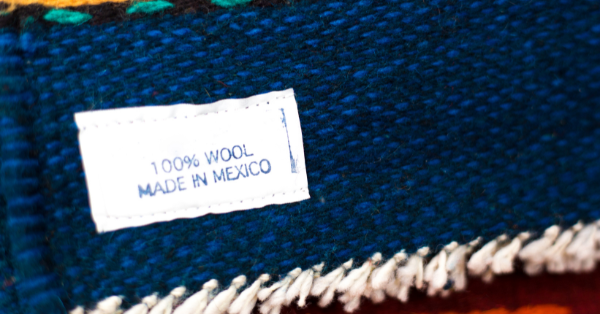 Nevertheless, even great wool rugs have their disadvantages. The main of them are:
They demand careful treatment
Twice a year wool rugs should be cleaned with special products
Wool rugs can collect dust, so they are not recommended for asthmatics
These rugs retail moisture, so they are prone to mold appearance
That's why I don't recommend installing wool rugs on the premises with the high moisture level, like bathrooms, kitchens, laundry rooms, and even mudrooms.
If you decide to get the wool rug despite all precautions I've made above, then you should be ready to put some effort into its maintenance.
How to Maintain Wool Rugs Correctly
From the very beginning, I should warn you, that wool rugs need professional cleaning. It is very hard to clean a rug made of wool and then dry it away thoroughly. The good news is, after the professional cleaning even the old wool carpet will look brand new. So, once a year take the wool rug to the Carpet Cleaning Company or invite an expert to your house to do that job for you.
Never regret your money on wool rug right maintenance, as it makes the lifespan of this item longer. The wool rugs are rather expensive, but this is an investment, which will be paid off by decades of great service.
The professional cleaning takes place once a year. The other measures, which help maintain your wool rug beautiful and mildew-free, you should take by yourself.
What Happens When a Wool Rug Gets Wet?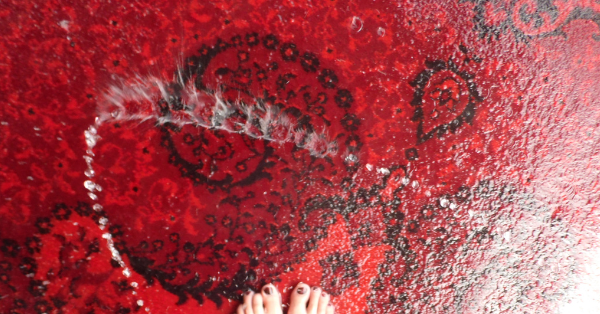 The too high moisture level is dangerous for wool rugs. That's why you shouldn't do wet cleaning of the wool rugs by yourself. Try to clean the rug with a vacuum at least twice per week. If you notice the stain on the rug fiber, remove it with the high-quality stain cleaner.
But nobody can be sure that one day the wool rug can get wet. Probably, you or some of your visitors spill some drink onto the rug fiber. Or your dog may soil the carpet wool. What can you do? Follow my tips to improve the situation.
Tips to Save the Wet Wool Rug
Step 1: Use a dry vacuum cleaner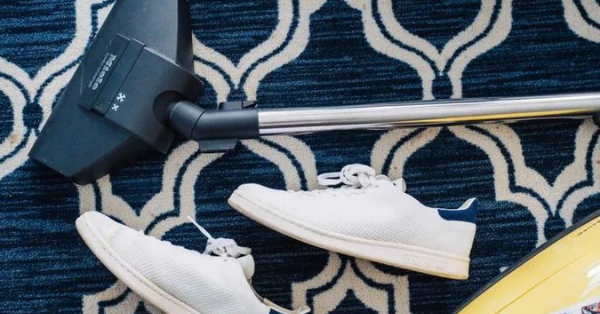 The first thing on your mind should be how to get rid of all the soaked-up water. Dry vacuum cleaners work wonders when dealing with a wet rug. It is best not to rush the process and vacuum your rug with caution.
Are you looking for a dry vacuum cleaner at a reasonable price? Check my post "The Best 5 Vacuum Cleaners"
Step 2: Hang it in the sun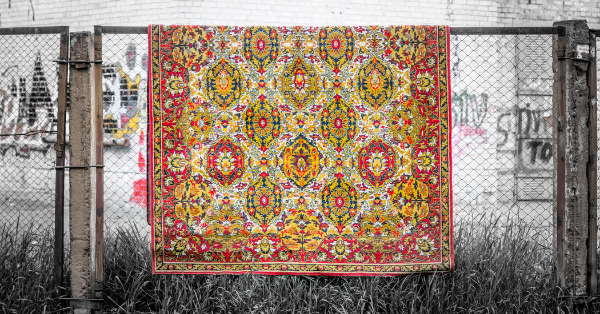 You should head over to hang your rug in the sun after you've dry-cleaned it. Watch out for peak sunlight hours as harsh sunlight can cause a rug to lose color. Make sure to hang your rug under the sun in a position where it is evenly exposed.
Your rug will be completely dry after a few hours under direct sunlight. You could always use a window film to filter out sunlight to prevent damage.
Step 3: Get rid of the stench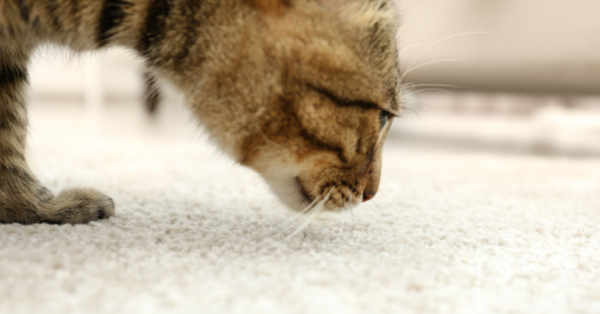 Wet rugs tend to smell if the source of water is not immediately removed. Make sure to leave your rug outside to dry to get rid of the smell. Leaving your rug soaked in a bit of baking soda overnight usually does the trick.
If baking soda does nothing for you, a cleaning solution is key. You can even create your cleaning solution at home.
Creating a homemade cleaning solution
All you need is a laundry detergent, fabric softener, and hot water. Add 30 ml of a liquid laundry detergent into 3.8 liters of hot water. Pour 1/4 cup of an all-purpose cleaner and a scoop of Oxiclean into the mix. The final ingredient will be a teaspoon of fabric softener and you're good to go.
Step 4: Disinfect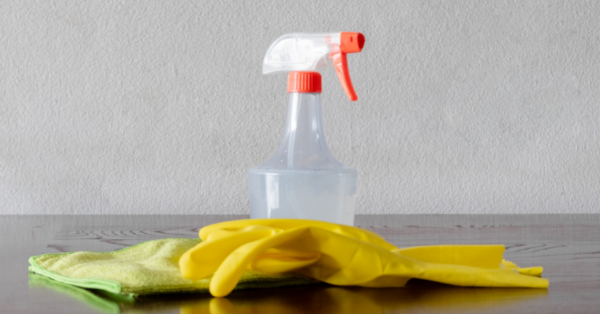 It is finally time to put your homemade cleaning solution to good use. Pour the mix into a spray bottle and get started. Spray the solution evenly onto your rug and you will be good to go.
TEST YOUR SOLUTION FIRST
WATCH OUT FOR ANY SIGNS OF DAMAGE
Spray your homemade solution onto a small area of the rug first. Wait for any signs of damage such as discoloration.
What if a Wet Wool Rug Smells Bad?
The wool rug is a kind of an "animal product". That's why, if it gets some moisture, it may gain a bad smell. Like your dog, which hair smells so unpleasant, if it gets wet in the rain, the wool carpet may do the same. If the rug was wet during some period, mildew may appear in its fibers. That causes a bad smell as well.
1. Use one of 2 universal solutions, which can help the wool carpet to get rid of bad smells. They are: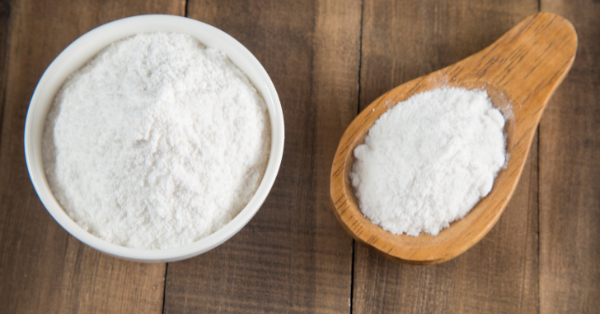 How do remove the smell from the carpet with their help? It is enough to sprinkle some salt or soda in dry form throughout the entire rug or only its separate area. You should put the soda or salt in a separate area if you can define exactly the source of the bad smell. Then gently rub the soda/salt with a brush into the pile. After that, you need to wait several hours. After some hours have passed, just collect the salt (soda) with a vacuum cleaner.
2. Dry the wet wool rug with a fan
If the soda/salt didn't help and the smell remained, then probably, the rug is still wet. Your task is to make it dry. For that purpose, you may use a fan.
So, take the fan and move it above the entire wool rug surface or at some certain wet area. Keep in mind, that it's better to dry the rug with a fan from both sides. Only in this case, you can be sure, that you got rid of all moisture from the rug fiber. After that, the smell should disappear.
3. Use the mildew test kit
I have to warn you, that if your wool rug was wet for a long period, probably, mildew has already affected the fragile fiber. If you've taken all possible measures, and the rug remains wet and smells bad, just get the mildew test kit and use it. If you define, that the rug fiber is infected with mildew, just take it to the professional carpet cleaning company to kill the mold and mildew and make your wool rug brand new again.
As you can see, the wool rug shouldn't get wet. So, you have to take the necessary measures immediately, if you've noticed some spill, water leak, or bad smell from the rug fiber.
Conclusion
To conclude, wool rugs are a great investment in your household. They are luxurious, durable, and natural. Nevertheless, wool fiber is very sensitive to moisture. Of course, the wool rugs can get wet from time to time. In this case, your task is to dry them down immediately.
We've looked at the four steps you should follow to dry a wet rug. These included using a dry vacuum cleaner, hanging it in the sun, getting rid of the stench, and disinfecting it with a homemade cleaning solution.
Sometimes the wet wool may smell bad. I've provided you with the necessary tips to get rid of that odor. So, I hope, now you are well-prepared to maintain your wool rug correctly for years.
If you're interested to know more about rugs, head on over to our post about the different types of rugs.
There are many types of rugs. And you need to know which is which before you buy. Read this to know everything there is to know about all types of rugs!