Homeowners wish to keep every corner of their home in a pristine condition. This aim is highly beneficial for everyone who steps indoors. After all, not only does a dirty place look dull, but it is also bad for your health. Therefore, it is best to have an effective cleaning regimen at your home. If you currently don't have a vacuum cleaner, you better get a terrific one for yourself soon. How else will you keep the floor and carpets free from dirt?
You have no idea how advantageous a brilliant vacuum cleaner can be for your home. If you are overwhelmed by the alternatives available in the market, take a deep breath and step back. All you need to do is research your options online before you commit to any model. A careful perusal will help you find the perfect vacuum cleaner for your home.
Title
Shark Navigator Lift-Away Professional NV356E
My Pick
Shark Navigator Upright Vacuum NV352
Dyson Cinetic Animal Canister Vacuum
Roborock E35 Robot Vacuum Cleaner
Picture
Picture
Title
Shark Navigator Lift-Away Professional NV356E
Picture
My Pick
Title
Shark Navigator Upright Vacuum NV352
Picture
Title
Dyson Cinetic Animal Canister Vacuum
Picture
Title
Roborock E35 Robot Vacuum Cleaner
Picture
What are the Best Vacuum Cleaners?
The Best Vacuum Cleaners overall for 2022 are the Shark Navigator Upright Vacuum (NV352) and Miele Complete C3 for Soft Carpet
Let's have a closer look at the five things you need to consider before you purchase a vacuum cleaner!
5 Things to Consider Before Making a Purchase
The market is full to the brim with different vacuum cleaners. In such a situation, it becomes confusing to pick out the right machine for your home. However, if you have the right priorities, picking one out will be easy. I strongly emphasize you to consider aspects like the level of deep cleaning and suitability for allergy sufferers when it comes to the machine. Paying attention to such essential criteria will give you success in finding the right vacuum cleaner!
The 5 Things You Must Know Before Buying a Vacuum Cleaner
Here are the five things that you should consider when you go ahead and buy a vacuum cleaner.
1. Overall Effectiveness
The vacuum cleaner that you purchase should be a holistic yet superior cleaning solution for the home. Don't be confused when you see various models in the market, instead prioritize the overall effectiveness of the machine. Small factors like the durability, design, suction, and filtration system all play a part. If you put your mind to use, you will undoubtedly find a spectacular machine. Hopefully, this excellent vacuum cleaner will be able to get rid of dirt effortlessly.
2. Suitability for Allergy Sufferers
Healthy homes need a vacuum cleaner with a potent suction and superb performance. Such a machine will make a substantial impact on the health outcomes of those who suffer from allergic conditions. After all, vacuuming acts as a stumbling block for allergens and irritants. If your home has any allergy-prone individuals, don't overlook their needs. It is better to search for a fantastic vacuum cleaner instead of visiting the hospital again and again.
3. Level of Deep Cleaning
You have no idea how vital it is to deep-clean bare floors and carpets regularly. Not only is it hygienic, but it is also a great way to refresh everything. You would be surprised how appealing things look after a deep cleaning session. There is no way a subpar machine can achieve such results. Whatever you do, don't compromise on the level of deep cleaning that the appliance can offer. Only purchase one if you are confident that it can extract dirt, grease, and grime without much ado. Your home deserves to have a mind-blowing vacuum cleaner that rocks deep cleaning.
4. Suitability for Everyday Use
It takes a lot of effort to liberate a home from dust and dander. Some people believe the best strategy involves the use of vacuum cleaners every day. To ensure the success of this strategy, you must purchase a machine that can face such heavy use. If you plan to use a vacuum cleaner at a high frequency, you should prioritize this factor during the purchase consideration. After all, what is the use of getting a machine that breaks down after you use it a few times?
5. Robot
It may not be practical or convenient for you to vacuum your home every day because of your busy schedule. However, you shouldn't be quick to lose hope. Why don't you consider getting a robot vacuum cleaner? Since they are automated, once you set them up, you can forget all about them. Many people experience immense satisfaction and relief after they purchase a robot vacuum. After all, it isn't always feasible for people to vacuum their houses themselves every day. When buying an appliance, do consider its type and make sure it is a robot.
The Best Overall: Miele Complete C3
The Miele Complete C3 is a practical and splendid canister vacuum cleaner that will amaze you with its cleaning performance. Owning one of these superb machines will make your chores a piece of cake.
 Miele Complete C3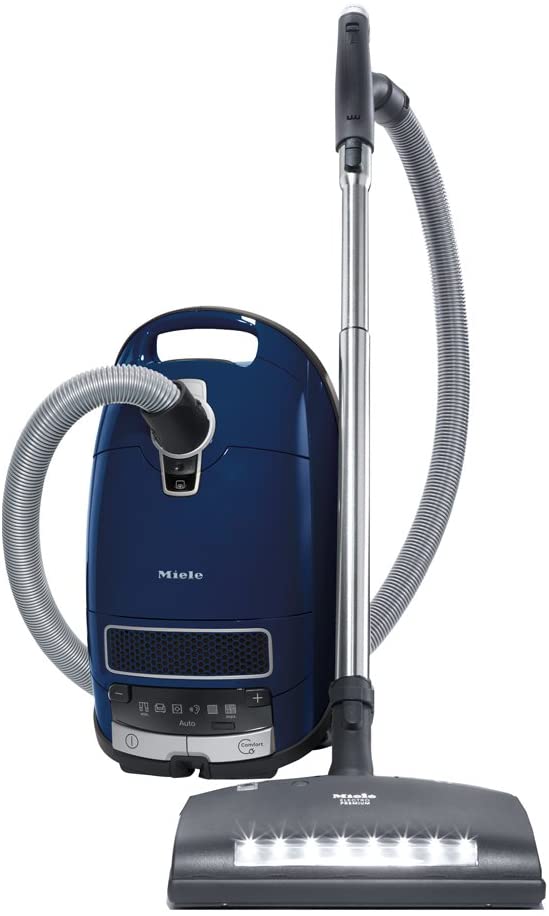 This high-end canister vacuum cleaner is a durable machine with a superior filtration system and potent suction. It has been engineered with an AirClean Sealed System, which keeps dust and debris contained in the bag. Additionally, it also features a HEPA filter, which ensures that the room has lower levels of allergens after a round of vacuuming. The performance is outstanding, and the versatility is also awe-inspiring. Other than that, you will also get a range of accessories, including a Parquet Twister floorhead, Dusting Brush, Upholstery Tool, and Crevice Tool.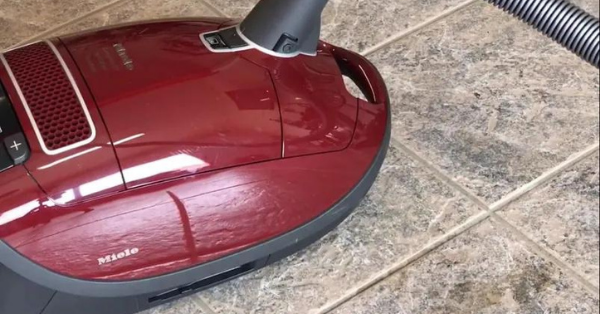 The Miele Complete C3 will also take care of any unwanted odors without much ado. Therefore, you can confidently use it to give your carpets a second life. It is neat how this machine holds up during cleaning tests! This technology is primarily for soft carpets, but it is equally effective at cleaning bare floors. There is no denying how powerful this machine proves itself to be. If you're willing to buy the most effective vacuum cleaner, feel free to purchase this model!
The Best for Allergies: Shark Navigator Lift-Away Professional NV356E
The Shark Navigator Lift-Away Professional NV356E is a magnificent machine that ensures powerful cleaning on both bare floors and carpets. It has a stable filtration system, which makes it a perfect counter against allergens!
Shark Navigator Lift-Away Professional NV356E

This machine is powerful, portable, and lightweight! The Swivel Steering and intelligent design of the body make it easy to maneuver. Moreover, the vacuum works magnificently against dust and allergens by trapping 99.9 percent of them both. Credit is due to the Anti-Allergen Complete Seal Technology and HEPA filter, which is a potent combination! If you're looking for a vacuum cleaner and your home has allergy-prone individuals, stop your search. The Shark Navigator Lift-Away Professional NV356E is the perfect machine for your household!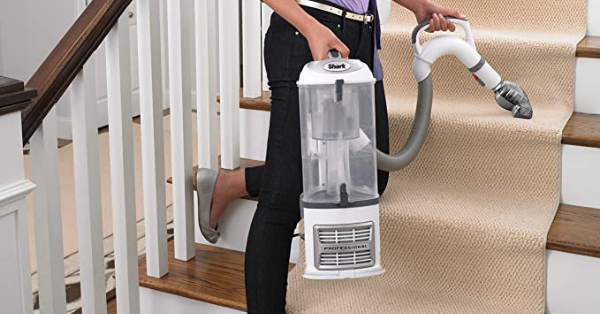 The machine features a detachable canister and a lift-away function, which aids in cleaning hard-to-reach areas. Other than that, you can use it on both carpets and bare floors. Even the 30-foot-long power cord is fantastic at enhancing mobility. This versatility makes it an attractive option for prospective buyers. The stellar cleaning performance of this machine is apparent in all cleaning tests. Don't hesitate to purchase this vacuum cleaner if it seems suitable.
The Best for Deep Cleaning: Shark Navigator Upright Vacuum (NV352), Lavender
The Shark Navigator Upright Vacuum NV352 is a compact yet potent machine that will astonish you with its performance. It is unbelievable how this appliance operates so magnificently.
Shark Navigator Upright Vacuum (NV352), Lavender

The Shark Navigator NV352 is another gem worth your consideration. Every time you vacuum your carpets with this machine, you will see them transform in front of your bare eyes. Not only will they be more hygienic, but they will also appear more elegant! The potent suction enables the machine to surpass expectations and pick up allergens and dirt effortlessly. Regardless of whether it is your carpets or your upholstery, which is dirty, this vacuum can take care of it all.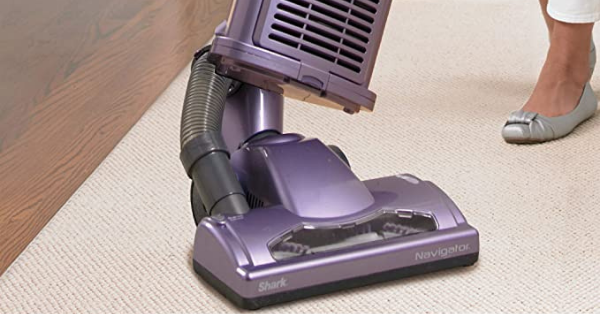 This upright vacuum cleaner has a reputation in the market for being well-suited for deep cleaning. When you purchase it, you will also receive a wide upholstery tool, dusting brush, and crevice tool. These attachments considerably add to the versatility of the machine. The dust-can has a decent capacity and can hold quite a lot of debris. Therefore, you don't have to worry about replacing bags with this beauty in your possession. The only real downside is that it can topple if you're not careful with it. However, that said, the cleaning performance of the machine is genuinely brilliant.
The Best for Everyday Use: Dyson Cinetic Animal Canister Vacuum
The Dyson Cinetic Animal Canister Vacuum Cleaner is a portable and adept machine that extracts the finest of particles. The use of this machine can make any cleaning regimen more fruitful!
Dyson Cinetic Animal Canister Vacuum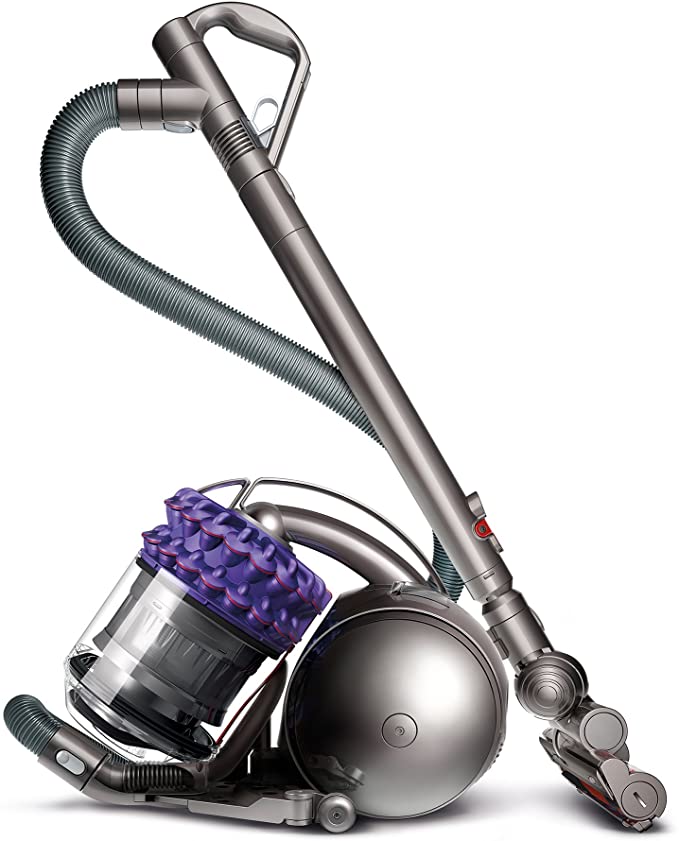 Not every vacuum cleaner is suitable for everyday use. However, the Dyson Cinetic Animal Canister Vacuum Cleaner may surprise you with its resilience. You will be amazed by how it holds up despite a high frequency of use. Additionally, you will be pleased with the distinctive design of the vacuum, which doesn't permit the machine to topple. To make things even better, consider how this vacuum is relatively lightweight, which makes it easy to carry around. If you plan to use a machine regularly, this model is a strong contender.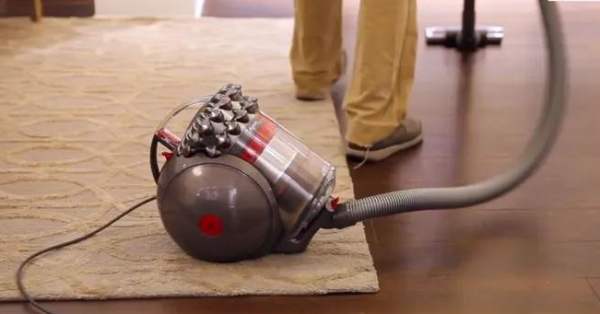 This machine offers you versatility, flexibility, and mobility. Apart from that, the unique bin design enables you to release dirt at the press of a button. In other words, you don't have to touch the bin to empty it, which is great for hygiene. This Certified asthma and allergy-friendly vacuum is perfect to use again and again. If you're looking for a machine that can pick up the finest of particles without fail, consider purchasing this model.
The Best Robot: Roborock E35 Robot Vacuum Cleaner
The Roborock E35 is a robot vacuum cleaner that will silently but surely take care of your floors and carpets. You will be in disbelief about how effectively it eliminates dust, dander, and pet hair without fail.
The Roborock E35 Robot Vacuum Cleaner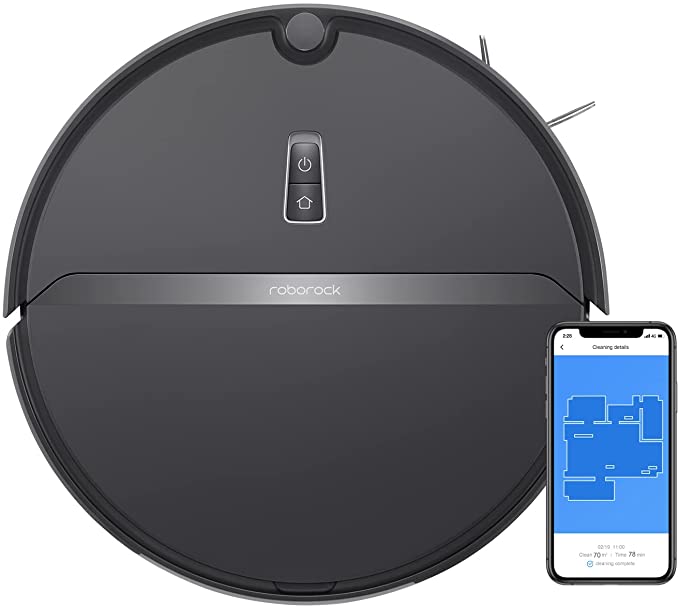 The Roborock E35 is a proficient robot vacuum cleaner that will let you relax while it handles the chores! Regardless of whether the surface is a carpet or a hardwood floor, it can clean both. After all, it comes equipped with a potent suction, which has a maximum suction capability of 2'000 Pa. Moreover, since it has a 5200mAh battery, the vacuum can operate for 2.5 hours at a stretch. If you're interested, don't waste any time and get one for your place. The set-up process is simple, smooth, and hassle-free.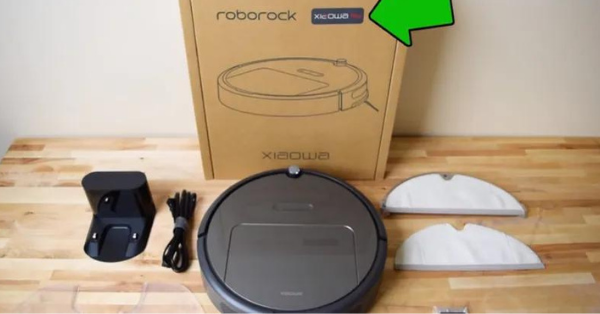 Whenever tested, this robot vacuum delivers outstanding cleaning results. The suction is truly impressive and never fails to pick up dirt, dust, and dander. Apart from that, the thirteen sensors used in this model give it a remarkable ability to avoid bumping and entrapment. You can rely on the Mi Home App to schedule the operational times of the robot vacuum. You just need to pick a time, go into the settings, and adjust the timer. Another impressive thing about the app is that it lets you know when and how to do maintenance tasks.
Conclusion
Vacuum cleaners are critical home appliances that take it upon themselves to eliminate dirt from surfaces. Whether it be hardwood floor or carpets, regular vacuuming is only beneficial. So if you care about hygiene and want your home to look fresher, I recommend that you purchase an effective vacuum cleaner!
When considering options in the market, don't forget to keep some criteria in your mind. You should know what matters to you the most. Do you want a machine that is suitable for everyday use, or should it be excellent at deep cleaning? That is the only way to find a vacuum cleaner that is perfect for you.
If you still haven't found what you were looking for, I recommend you check out our post about the best HEPA vacuum cleaners.
Other Sources: