After I have bought a wool carpet, I was worried that it would be difficult to clean. Therefore, I decided to study this problem carefully. I've read many articles on this topic. I also talked to wool carpet owners and experts who generously shared their experiences with me. I am ready to share my knowledge on carpet wool cleaning now.
As a general rule, it is easy to clean a wool carpet. Wool is a natural material, so you should treat it as animal hair. Every week or two you have to vacuum the wool carpet surface properly to get rid of street dust and soil. Twice a year arrange wet cleaning of your wool carpet. Keep up reading to know how to get rid of the animal, wine, and ink stains on a wool carpet.
Wool Carpet Cleaning: General Rules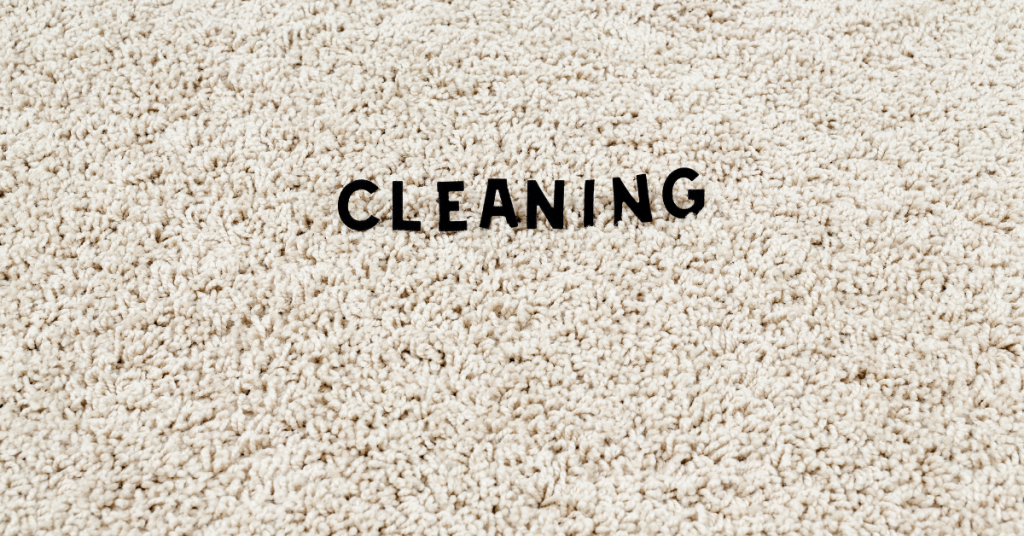 Have you ever thought about why vintage carpets are often made of wool? It's because wool is one of the best materials to last. Being resilient and stain-resistant, these carpets can serve their owners for ages. But only in case, the owners clean their rugs regularly and correctly.
1. Choose one of two ways to clean your carpet
There are two ways to clean your carpet: to take the dust out of its pile with a vacuum cleaner or to wash all its layers with warm water and carpet soap.
You should vacuum your wool carpet two times a week. But this rule doesn't work in case you have a vintage wool carpet.
PRO-TIP
"For vintage wool carpets, less is more. Too frequent cleaning of such carpets destroys their fragile fiber and makes the colors fade. Try to clean vintage wool once per two weeks or even more rarely".
From Liz Mead, the carpet merchant from Charlottesville, VA
2. Plan your wool carpet wet cleaning in advance
Keep in mind that cleaning wool carpets is a long and quite hard job. Sometimes it takes many hours of scrubbing, stain cleaning, rinsing, and drying. To do it thoroughly, you should have enough time and be patient.
3. Make necessary pre-treatment before cleaning the carpet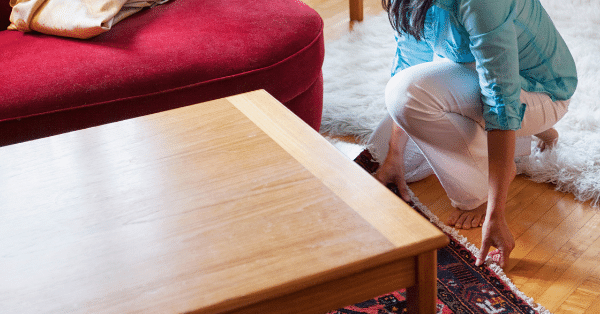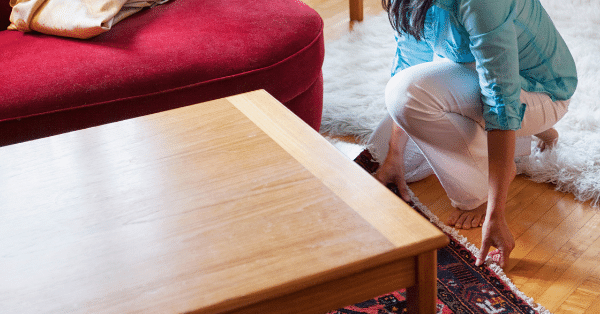 You need to do some pre-treatment before you start cleaning the carpet. First, remove the furniture from the carpet. The carpet may need to be removed from the room if you plan on wet cleaning. Thus you keep walls and floor clean and prevent them from cleaners' drops.
4. Check if your carpet contains decorative elements, made of another material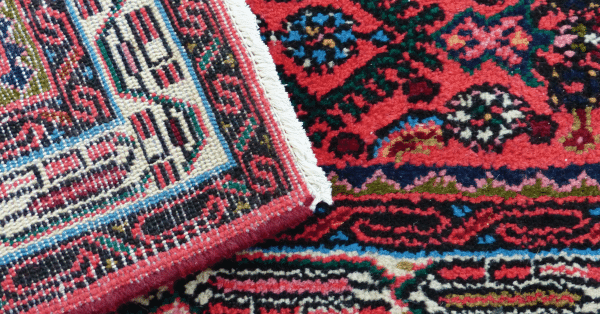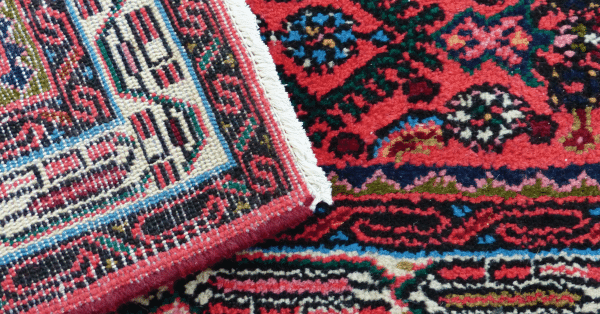 Some carpets are decorated with silk or nylon inserts. In this case, the carpet should be washed with a universal cleaner. Also, you can use a separate cleaner for each fabric used as the carpet decoration.
5. Dry your wool carpet out thoroughly
The over-wetting of the wool fiber leads to its damage, appearance of a musty smell, and mildew. So, it is necessary to dry out the wool carpet properly after cleaning it. You may dry it down with a fan. Besides, it is strongly recommended to take your carpet outside and let it dry away in direct sunlight.
CAUTION
Keep in mind that it is not recommended to dry your carpet away with methods involving hard beaters and brushes. In this case, the fragile wool fiber can be damaged.
Pros and Cons of Wet Wool Carpet Cleaning
Very often my readers ask me if it is useful for a wool carpet to be cleaned with water and soap. Wet carpet cleaning has its pros and cons. Let's start with the pros.
The carpet pile lifts up
The fiber's colors are improved
The hygiene becomes better
The amount of allergens in the air is reduced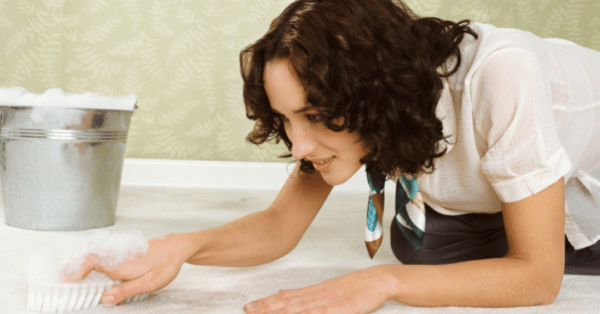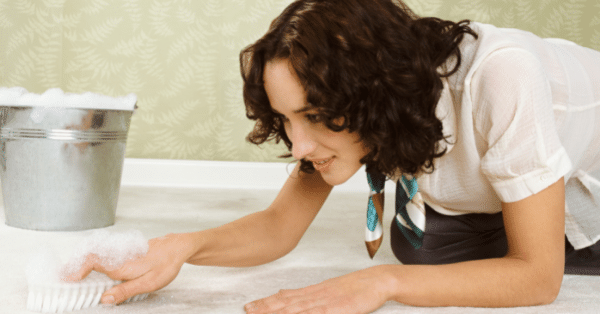 After reading the list of pros, have you decided to wash your wool carpets every week? You should not do that! The wool fabric wears out and deteriorates from a high humidity level. Here are the cons of frequent wet cleaning of wool carpets:
The frequent wet cleaning causes untwisting of carpet pile
The colors are fading with time
The fragile wool fiber can be damaged during the wet cleaning process, especially if you use too aggressive cleaning tools
As you see, you needn't clean your wool carpet with water and soap too often. But I know that sometimes wet rug cleaning is inevitable. That happens, if some stain appeared on the soft wool of your carpet. Let's see what types of stains can appear on a wool carpet and how to clean them.
Cleaning Difficult Types of Stains from a Wool Carpet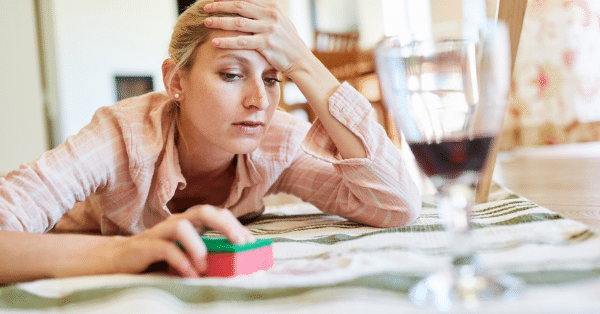 No matter how hard we try to care for wool carpets, troubles can happen. What should you do if a complex stain has been planted on the soft fabric of the carpet? The main rule: you need to clean the stain immediately! The faster you do this, the more likely the stain goes away completely. So how can you clean animal, wine, and ink stains from a wool carpet fast?
Cleaning Animal Urine from the Wool Carpet
Do you have a pet and a wool carpet in your house simultaneously? If yes, I am sure, you have to clean animal urine from the rug's surface from time to time. This process consists of two steps:
Taking the urine stain from the carpet wool
Getting rid of bad smell in the room
To take the urine stain out of the carpet surface, you should put hydrogen peroxide into the spray bottle and gently cover the stain with it. After that wipe the stain with a paper towel and use the cleaner to get rid of the stain completely.
If the urine smell stays in your room even after cleaning, then rinse the dirty spot on the carpet with a mixture of water and white vinegar. You can also use [amazon link="B00CKFL93K" title="Stain & Odor Eliminator" /]:
[amazon box="B00CKFL93K"]
Cleaning Wine Stains from the Wool Carpet
If one of your guests spilled some red wine on the wool carpet surface, don't get panic! Just blot the wine with the paper towel from the carpet fiber. Then coat the wine stain with a spoon of baking soda. Let the soda absorb the wine residue. Vacuum the used soda from the carpet surface. Then spray the stain with a carpet cleaner like [amazon link="B00LNIB1BA" title="Red Wine Stain Remover" /]:
[amazon box="B00LNIB1BA"]
Cleaning Ink Stains from the wool Carpet
If you have any pupils in the room with a wool carpet on the floor, ink stains may happen. In this case, you should get rid of them quickly. Start with blotting the ink stain with a paper towel. Try to take as much ink as possible from the rug's woolen fiber. Then pour some rubbing alcohol on a towel and blot the stain again. Finally, use a cleaner like to get rid of ink residue. Rinse the carpet surface with warm water. It is great to use [amazon link="B00LNIB1BA" title="Amodex Ink and Stain Remover" /]:
[amazon box="B0024FAAZ4″]
How to Clean a Wool Carpet Easily: Homemade Solution
I've recommended to you some powerful cleaners, which help clean the wool carpet fast and safely. But I also have a secret homemade recipe for wool carpet cleaning mixture. To prepare it at home just get:
Detergent for colored laundry – 1 spoon
Soda ash – 1 spoon
Turpentine – 1 spoon
Add a glass of warm water
Put on the rubber gloves, get a sponge and scrub the wool carpet with it. Leave the mixture for 5 minutes on the carpet surface. Then take some hot water and a rag and rinse the mixture from the carpet fiber. Finally, dry the carpet away with a towel or fan. And enjoy an absolutely clean wool carpet in your room!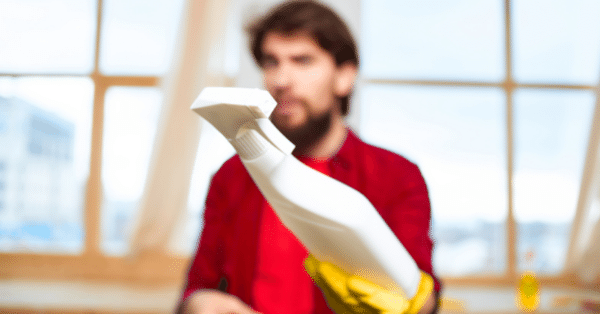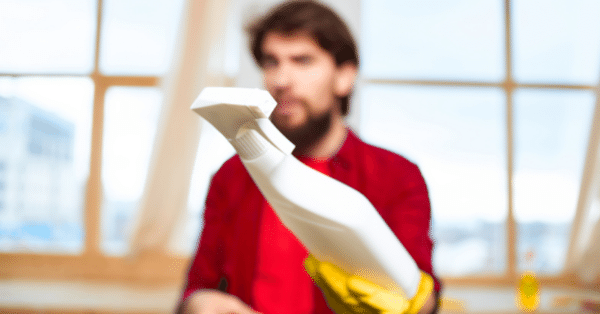 Final Thoughts
As I have told you, it's quite easy to maintain the wool carpet. You have to vacuum it from time to time and clean it with water and soap once a year. You can easily clean the wool carpet at home – with a special cleaner or homemade mixture, the secret recipe of which I've told you.
Keep your wool carpet neat and clean – as it is the best decoration, which makes any room nice and cozy.