Are you confused about whether you should buy a steam cleaner or a vacuum cleaner to keep your house clean? This post is exactly what you need to understand the differences between both of these machines. Then you can choose for yourself.
Steam Cleaner or Vacuum Cleaner?
For a daily use you should use a vacuum cleaner, but a steam cleaner will do a better job at cleaning your carpet. The reason lies on how they work: A steam cleaner uses water and heat to produce steam that breaks the dirt on surfaces. The broken-down particles are sucked back along with the moisture. A vacuum cleaner has a fan tha sucks debris and any soft matter.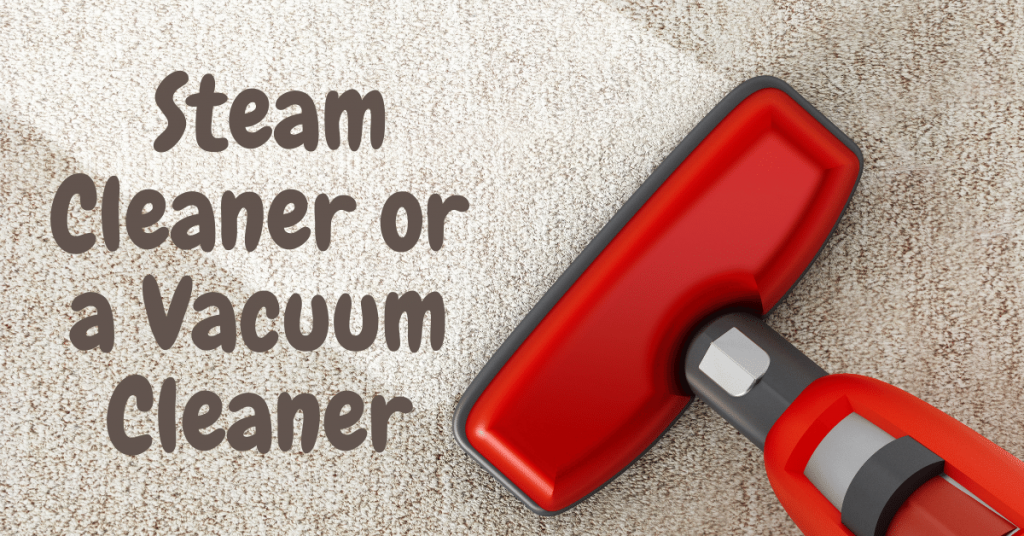 Before we get to the comparison of both machines, you should get an idea of what these are and how do they work.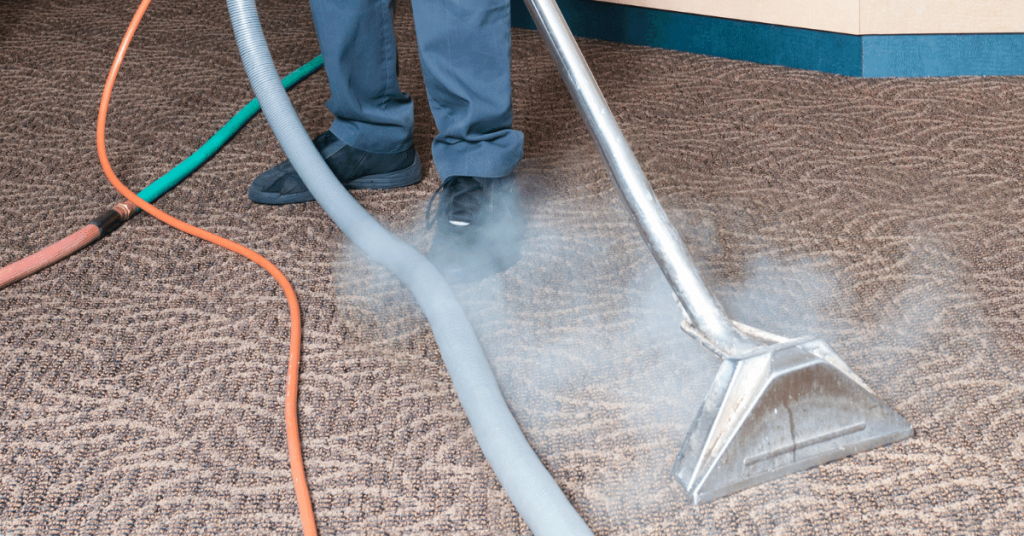 Have you ever wondered how steam cleaners work? Here's a post explaining not only that but also mentioning a few different types of steam cleaners.
Many carpet owners think they know how to use the vacuum cleaner. But are they using it right? These 9 mistakes are more common than you might think!
What is a steam cleaner?
A steam cleaner is a powerful machine that uses steam, (hence, the name), to clean a multitude of surfaces. The high temperature breaks down dirt and sucks even the particles that have penetrated the fibers.
All you have to do after you get your hands on a steam cleaner is pour water in the reservoir of the machine. Set the recommended temperature and wait for it to heat up.
Want to buy the best carpet steam cleaner? In this guide, we review the most versatile, the best for allergy sufferers, the best professional, the best budget, and the best rated.
Run the steam cleaner on the area or surface to be cleaned. The stains and dirt will be broken down by hot vapor. It is then sucked back along with the moisture.
Pros and cons of a steam cleaner
| PROS | CONS |
| --- | --- |
| Highly effective cleaning. | Using it is time-consuming. |
| Less water is used, so the steam cleaned surface dries quickly. | Handling it can be difficult, as the carpet steam cleaners are big and heavy. |
What is a vacuum cleaner?
A vacuum cleaner is a commonly used appliance that has proven to be a savior for many people. Do you remember an occasion when someone gave you a surprise, and there was confetti all over your carpet? You probably just picked up your vacuum cleaner and hoovered the carpet.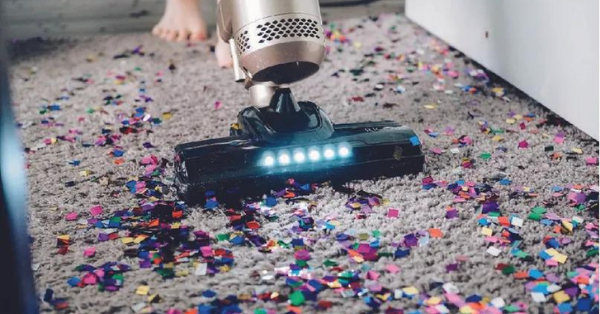 This household machine is equipped with an electric motor that spins a fan. Air is sucked in along with dirt, debris, and other little bits of soft materials like paper, etc.
It then pushes this stuff to the other side into a bag. This results in the formation of negative pressure that allows more air to be flown in.
Do you want to buy a vacuum cleaner? This guide has everything you need to find the best carpet cleaner that suits your needs!
Learn how to clean your vacuum cleaner. Such knowledge comes in handy.
You only have to run the vacuum cleaner over your floor thoroughly. It knows pretty well what it has to do.
Pros and cons of a vacuum cleaner
| PROS | CONS |
| --- | --- |
| Easily maneuverable. | Not too compact, hence, make storage difficult. |
| Removes debris and other bits of materials. | Doesn't remove stains. |
Differences between steam cleaner and carpet cleaner
You have gained knowledge about steam cleaner and vacuum cleaner. You also are clear about how each of these works. It's time to look at a comparison of both of these cleaning machines.
| STEAM CLEANER | VACUUM CLEANER |
| --- | --- |
| Not as common as a vacuum cleaner. | Very common and one of the most used cleaning appliances. |
| Requires setting up. Water needs to be poured in the tank and temperature has to be set. | Requires just a plug into a power outlet. |
| Removes stains. | Unable to remove stains. |
| Cannot suck debris. | Sucks debris. |
| Kills pests and destroys their eggs. | Might kill pests, but the eggs will survive. |
| Eliminates bacteria, allergens, and germs because of the high temperature. | Unable to disinfect the surface. |
| Inconvenient to use everyday. | Very easy and comfortable to hoover whenever needed. |
| Expensive. | Cheaper than a steam cleaner. |
The differences are in front of you now. It's not easy to decide which one is the best machine because both serve slightly different purposes. However, owning a steam cleaner doesn't mean you won't need a vacuum cleaner.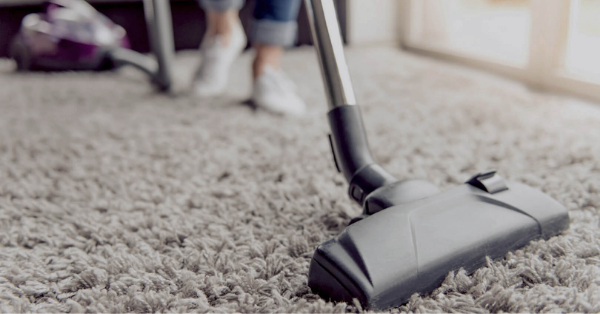 Also read: Why is Your Vacuum Cleaner Not Working? Top 5 Solutions!
Steam cleaning isn't an activity that can be carried out every day. On the contrary, vacuuming can be conveniently done every day. The latter is also required to remove debris that a steam cleaner can't suck up.
A steam cleaner is essential for deep cleaning your carpet, killing bacteria and allergens, eliminating pests, and disinfecting the carpet. Hence, it is recommended to steam clean your carpets at least once every week.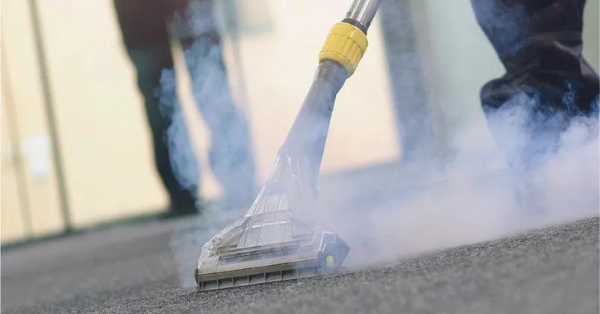 Conclusion
Final verdict: A steam cleaner does what a vacuum cleaner can't do, and vice versa. Both of these machines help you with different elements, and hence, both are important.
However, vacuum cleaning should be done regularly. Hence, try to purchase a vacuum cleaner if you don't have one already. Check out the list of the best vacuum cleaners before you buy one.
No matter what cleaning method you choose or which appliance, make sure your carpets are clean. You deserve a healthy, fresh, and clean house environment.