Frankly speaking, I have a passion for braided rugs! They look nice, have a great natural smell, and tickle the feet so gently. But one day that childish desire comes to an end – when you notice that your braided rug changed its color to dark grey and gathered lots of versatile stains on its smooth surface. I wondered if I can put my braided rug in a washer. That's what I've discovered.
Generally, you can put your braided rug into the washing machine. But only if it is made of fabric – either natural or synthetic. To wash the rug, choose the delicate detergent and set the gentle mode of your washer. It's better to wash the braided rug with cool water. Then, rinse the rug carefully, but don't put it into the drier. There are also some types of braided rugs, which can't be washed. Read further to know more!
What Braided Rugs Can Be Washed?
When my readers ask me if braided rugs can be washed, I don't know what to say. Probably, people, who ask such a question, don't have much experience in dealing with a braided carpet. If you feel, that you are one of them, please, read carefully the text below.
A braided rug is a product, which consists of natural fibers or weaving strips. It is clear that some fabrics and fibers can be washed easily, while others will fall apart under the influence of water and soap. Therefore, the first thing you need to do is look at the care tag, which contains information about the conditions under which the carpet should be cleaned. If there's no information about cleaning requirements, then at least carefully study the carpet texture.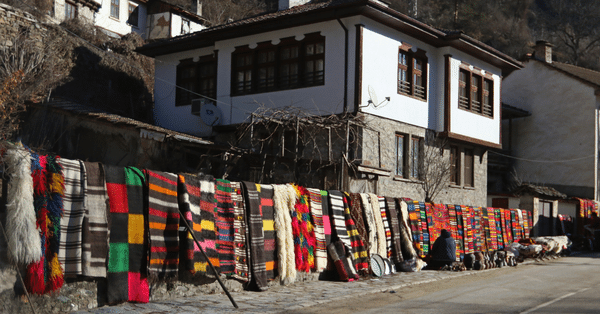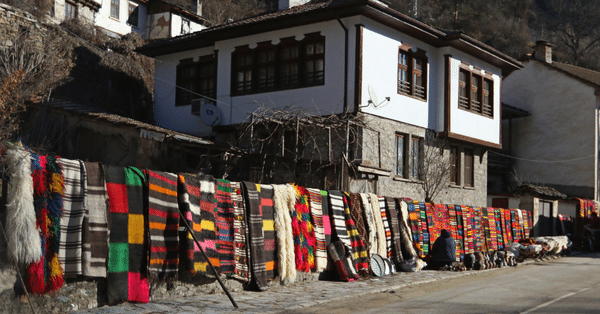 You can wash braided carpets, which consist of:
Wool
Polyester
Cotton
Chenille
You can't wash braided rugs, which consist of:
CAUTION!
Each braided carpet has a core – the foundation, from where it begins. The core is the part of the rug, which can be made of a cheaper material to cut the general cost of the product. So, it's necessary to take it into account when you plan the carpet cleaning process. If the care tag tells, that the rug consists of 90% of wool and 10% of other fiber, you should learn in advance, if this fabric can undergo a wet cleaning.
If you do not know what your braided rug is made of, I advise you to contact an expert from a Carpet Cleaning Company. The certified specialist will do a pre-test to determine exactly whether it is possible to wash the carpet. Such a test will do no harm to the mat, but it will help you make the right carpet cleaning decision.
Now, when you know exactly if the braided carpet can be washed, I will tell you how to do it right.
How to Wash a Braided Rug
Obviously, the conditions, under which your braided rug can be washed, depending on the qualities of its material. I will tell you in detail how to wash braided rugs, made of wool, polyester, linen, and chenille. Also, I will give general recommendations on how to prepare any braided carpet for washing. Besides, I'll tell you how often the braided rug can be washed.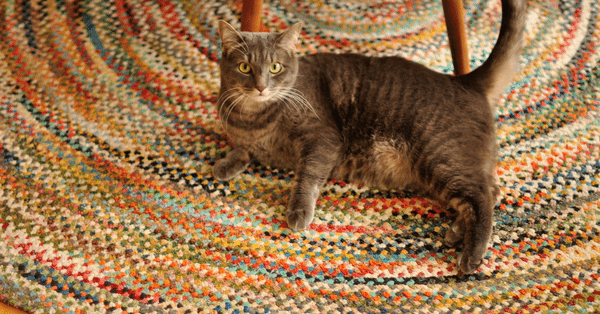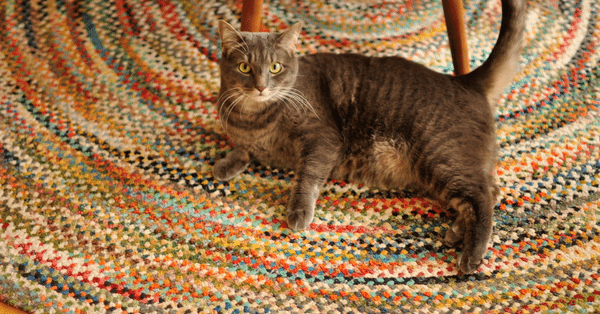 How Often Should You Wash a Braided Rug?
I usually recommend washing your braided rug every 12-18 months. Thus, you can keep it clean and beautiful without exposing it to soap and water too often. But there's no strict rule. You can wash the carpet more often if you need it. If the traffic in your house is too intensive, or your guests don't change their street shoes for slippers, when they come, the rug can get dirty quickly. And, of course, in this case, it can be washed every 6 months or even more frequently.
How to Prepare a Braided Carpet for Washing
You should vacuum the braided rug from the front side and the padding before washing. Thus, you'll remove all dry dirt from the rug, having left only deep grime and stains. You can treat stains in advance with a carpet cleaner. As a result, you can be sure that you will get rid of spots after washing.
4 Easy Steps to Wash a Braided Rug
The carpet washing process is quite simple. I will help you deal with it by providing a detailed plan of action.
1. Choose the detergent
Before you start washing, choose the detergent, suitable for braided rug cloth. I've gathered several high-quality carpet cleaning solutions to help you make the choice. Look at the table:
Carpet Cleaner
Picture
What it does
How to Use
[amazon link="B01N6BP63M" title="Lysol Laundry Sanitizer" /]
[amazon fields="B01N6BP63M" value="thumb"]
It removes stains, softens fabric
– Add 1-2 caps to fabric softener compartment
– Continue your usual laundry routine
[amazon link="B01BUNHFQM" title="Tide PODS Laundry Detergent Soap" /]
[amazon fields="B01BUNHFQM" value="thumb"]
It is a powerful stain remover and color protector
– Dry your hands
– Get one tablet and put it into the washing machine drum
– Start washing
[amazon link="B005GI8UOO" title="OxiClean Versatile Stain Remover Powder" /]
[amazon fields="B005GI8UOO" value="thumb"]
It fights with different kinds of spots. It is chlorine-free, so it's very gentle to cloth
– Add a scoop of the cleaner directly into the drum
– Start the regular washing process
[amazon link="B084W6TK6K" title="Persil ProClean Liquid Laundry Detergent" /]
[amazon fields="B084W6TK6K" value="thumb"]
It removes stains and fights with bad smell
– Add one cap into the washing machine compartment
– Start washing as usual
2. Set the washing mode correctly
If your braided rug is made of wool or cotton natural fabric, you should choose the gentle or hand-wash mode to wash it correctly. But if the braided rug consists of synthetic fabric, like polyester or chenille, you can set that regime, which you usually use on your washer. The synthetic fabric endures the washing process well.
3. Rinse the carpet well
To get the cleaner out of the braided carpet fabric is necessary. Otherwise, its fabric becomes sticky and gets dirty again very quickly. You can rinse the carpet in the washer twice
4. Dry the carpet
My readers often ask me, how to dry the braided carpet. As such kinds of carpets change their shape very easily, when it's wet, it is better to put it on a flat surface. Thus, the braided carpet gets naturally dry and its fabric won't stretch. Check here our post: How to dry carpet faster.
Can You Dry a Braided Rug in the Dryer?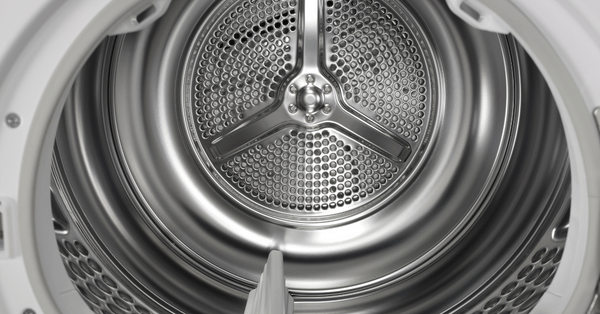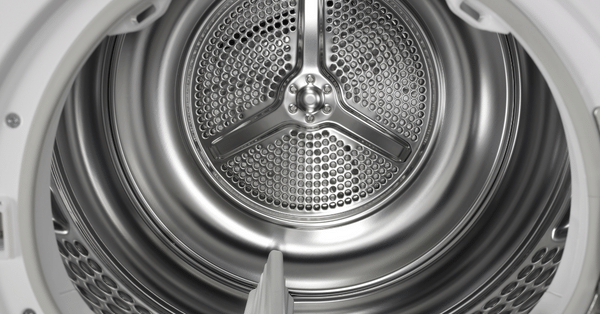 You shouldn't dry a braided rug in the dryer. Otherwise, it will change its shape and will never lie flat on the floor again. No matter, what rug you have – natural or synthetic – I recommend you to put it on a flat surface and let it dry down naturally. It's good if you can put a braided rug outside to dry it with natural warm wind.
LifeHack on How to Clean a Braided Rug in Winter
Conclusion
To conclude, braided carpets are easy to care for. You should vacuum them at least once a week and wash them every 12-18 months. You can wash rugs, which consist of wool, cotton, chenille, or polyester, in a washing machine. You should set the gentle washing regime not to damage the fragile fibers of its fabric. There are also braided carpets, which you can't wash. They are made of plant material – jute, sisal, linen, or cane.
The braided carpet life is quite long. But they need your care from time to time.