Yoga is generally a very relaxing exercise to get rid of all of your week's stress. You might find that yoga usually requires a mat but is it safe to do it on a carpet instead? Keep reading to find out!
You can do yoga on a carpet. However, a hardwood floor is considered the best choice for a yoga practitioner. It helps in increasing your stability and balance.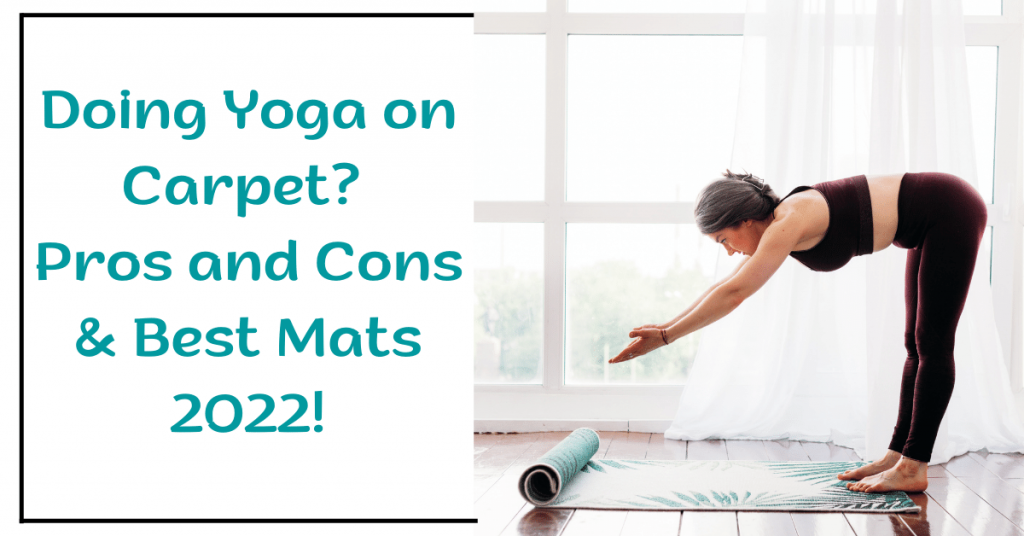 Is it Safe to do Yoga on a Carpet?
Yes, it is safe to do yoga on a carpet. However, it is not recommended to do so if you're a beginner. Once you've got a good grip on your balance, you are good to go.
Doing yoga on a carpet has its own set of pros and cons. It is best to measure the costs and benefits of doing yoga on a carpet before getting on the carpet. Here are a number of pros and cons to keep in mind!
Pros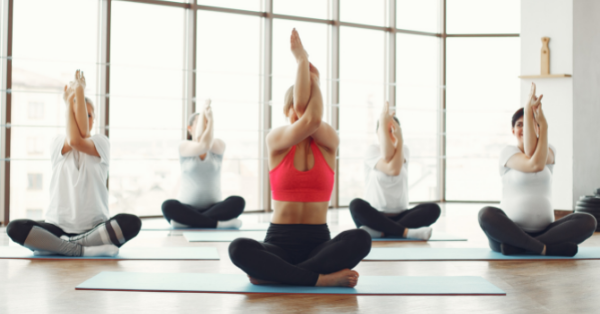 1. Safe for your Joints
Carpets often help prevent serious injury to knees and joints in particular. While doing yoga, you often get carried away trying new positions. It is best to keep safety your first priority. You won't have to worry about your joints wearing out when doing yoga on a carpet.
2. Provides Warmth
Carpets cover the cold hard floor during winter months. Their warm texture will prevent you from catching a cold. If you're someone who values comfort over eveything else, carpets might be the best alternative to yoga mats for you.
3. Good for Muscle Strength
Doing yoga on a carpet can help with your muscle build up especially due to friction. Your muscles will be trying harder to keep up with the rest of your body on a carpet.
If you still want a better grip, you can always get a rug pad. Check out this [amazon link="B0952F8C3L" title="one right here"/].
[amazon box="B0952F8C3L"]
However, doing yoga on a carpet has its risks too.
Cons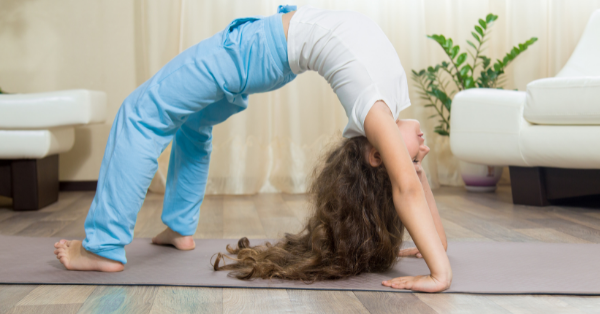 1. Lack of Support
Practicing yoga on a carpet can lead to serious injury if you have a poor sense of balance already. It can be very hard to execute balance poses especially. It's better to do yoga on a hard floor to avoid possible injury.
PRO-TIP
RUG PAD
Use a rug gripper or pad for better support
2. Uneven surface
Carpets tend to have surfaces that aren't uniform. One section of a carpet might be slightly elevated as compared to others. This can cause physical discomfort when trying to achieve a yoga pose.
3. Not hygienic
Carpets are known to trap moisture and dirt because of the spaces between the fibres. Doing yoga on a dirty carpet is not very hygienic and can make you sick. It might cause changes in the air as well.
WARNING
Do not forget to wash your carpet every once in a while if it is a high pile carpet!
Now that we've looked at the pros and cons of doing yoga on carpets, let's head over to the best yoga mats of 2022!
Best Yoga Mats 2022
If you're someone who's very passionate about yoga, chances are you might also be looking to invest in a good yoga mat. We have prepared a list for you!
1. Alo Yoga Warrior Mat
This yoga mat has a very stable and resistant base. It ensures good grip with its leather top layer. The surface is resistant to germs as well. You won't have to worry about tossing it into the washing machine frequently.
You can use a microfiber cloth to clean the surface after you're done with a workout.
2. Gaiam Premium Print Yoga Mat
This lightweight mat is also very affordable. The surface is designed to cater to all environments. It ensures that your joints are protected with its soft surface. It is a lightweight option that comes in a range of different colors and prints.
3. Jade Yoga Harmony Yoga Mat
This yoga mat has excellent stability and grip. It is made for those who love to work out in the heat. The strong grip of the mat helps prevent injury to joints. It comes in a wide variety of bright colors.
The Jade Yoga Harmony mat is relatively easier to clean as well compared to other mats.
4. Manduka PRO Yoga Mat
This mat is the best in the game when it comes to grip. You won't have to worry about slipping when you're working out on this beauty. The mat is manufactured with high quality materials which make it extra durable too.
The surface is resitant to both sweat and dirt.
5. Lululemon The Reversible (Big) Mat 5mm
This yoga mat caters to people who are 6ft and above tall. It is extremely stable and stain-free. The top layer ensures no germs cling to the mat fibres as well. The material of the mat is mostly natural rubber with bits of nylon and polyester.
The mat is an excellent option for those who love good hygiene too since it is easy to clean.
Conclusion
We've looked at the pros and cons of doing yoga on a carpet and the best mats of 2021. Doing yoga on a carpet is good for muscle strength but also a safety hazard when it comes to joints.
If you liked reading about mats, head on over to our post about garage floor mats.
These are the top 10 well-researched best garage floor mats to buy now. They are durable, safe for your health, and will absorb oil from the drips.