When you think of painting your house yellow, you might feel hesitant to go for it. That is because you haven't seen the result and how beautiful it will look. Yellow houses are seen rarely, but they reflect the personality and hospitality of the person.
Along with giving your house a creative look, yellow houses look and feel warm and friendly. Yellow works well with a lot of different colors, like green, gray, white, brown, and red.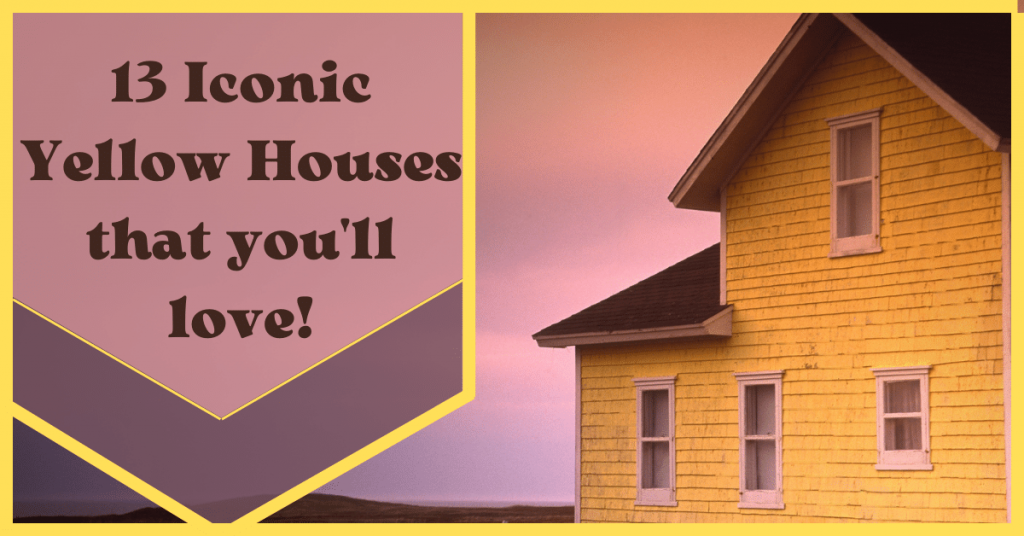 If you are someone who is hoping to get your house yellow but need a little inspiration to do it, here are some houses that took the leap and this is how beautiful their houses turned out:
1. Yellow in winters:
If you are a fan of fairytales, then this house will remind you of all the fairytales you read in your childhood, especially snow white. Yellow and white go beautifully together. This house looks and feels like a fantasy.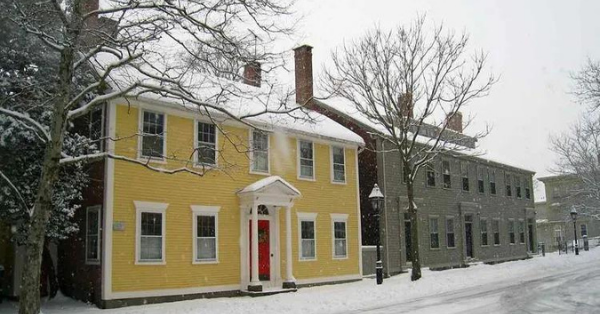 If you live in colder areas, you can go for yellow without a second thought. The snow will make your house look even more majestic.
MAKE IT POP OUT!
Add a cheerful hint of red to make your house stand out. You can paint the door or windowsills red.
2. Minimalistic and Neat:
This house is a perfect example of how you do not need a huge house or a lot of embellishments to make it look beautiful. This tiny house looks like a perfect place for an artist or a baker.
It is minimalistic, neat, and simple but still stands out due to its color. That is the magic of yellow!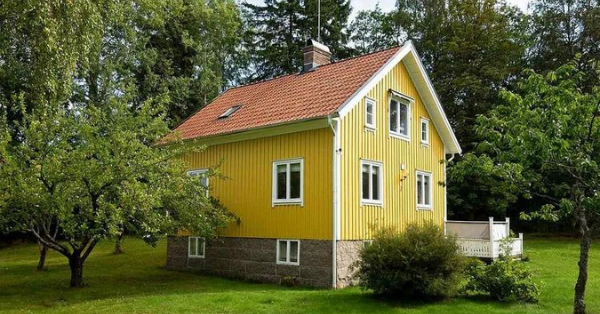 3. Rustic mustard Yellow:
Yellow comes in many shades and colors, each one as beautiful as the other. This house combines the use of mustard and a rustic red color. It is hard to take your eyes off it.
The color combination is to die for, especially if you are looking for something out of the ordinary. This house is a statement piece, not made for everyone.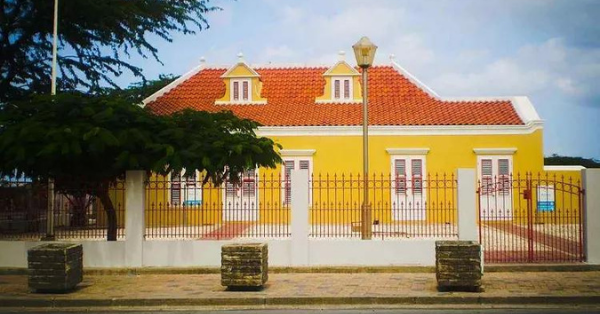 4. Pastel Yellow and Gray:
Gray is one of the most trending colors that go along with a pale yellow. This house uses this combination and you can see for yourself how cute it looks.
The white porch adds a subtle statement. I do not know about you, but I am a sucker for this combination!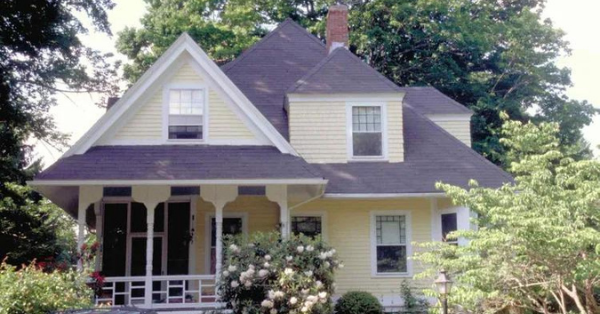 5. Yellow and Green:
Warmer and colder undertones complement each other which is why this home looks classy yet timeless. Due to the wide shade range of both colors, different shades of yellow and green give completely different results.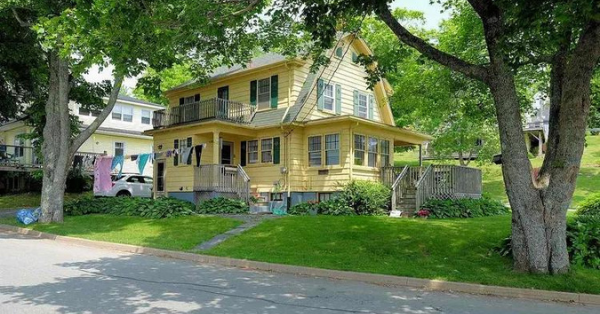 This house combines an olive green color on its roof, window panes, and fence to complement the pastel yellow color. Yellow is also complemented by the trees that are growing all around the house, making it stand like a vintage masterpiece in its environment.
TEAL-COLORED GARDEN HOSE.
Get a teal-colored garden hose with your yellow house. Instead of hiding it, display it proudly because it will work as an accent piece.
[amazon box="B07937B6R7″]
6. Craftsman masterpiece:
Do you see how unique this house looks as compared to other houses in the neighborhood at the back? Due to the slanting road, it looks like this house stands on a hill. It must be so fun to live here.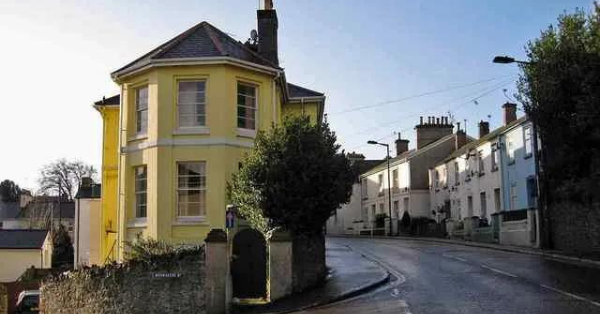 The hints of reds and browns in the roof introduce a sense of regality which is even more emphasized by the vintage gate at the front. White windows stand proudly like accent pieces and intensify the subtle statement this house is making.
7. From Intense to pastel:
Yellow comes in various saturation levels, and if you like yellow, it is possible that you like all shades. If you are indecisive as to which shade to go for, you can use two to three different shades like this house.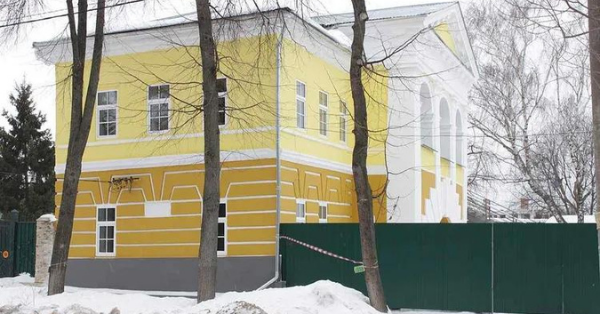 Not only will it make your house look unique, but you also will not be bored of seeing only one color. You can choose from pale or pastel yellow, bright yellow, intense mustard, and lime yellow. Why stop at one shade?
8. Cabin in the woods:
If you are a sucker for small and isolated houses, take a look at this tiny bright yellow house in the woods. The grey stones add a natural architectural effect to the house making it look vintage and classic at the same time.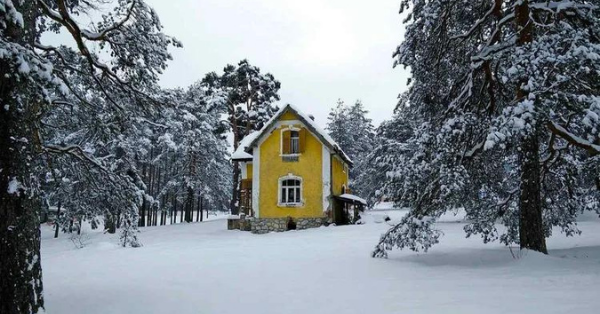 Now we all have our fair share of mixed feelings about cabins in the woods, but if one could smell freshly baked cookies and hot chocolate from this house, tell me who would think twice before stepping in?
9. A Victorian castle:
Step right into the Victorian era with this vintage yellow Victorian-themed house. The industrial-strength brick sidelines ornament the yellow color perfectly, making it look even more spectacular.
However, keep in mind that it is a good idea to stay away from bright colors to ornament your yellow house. Stick with whites and browns and you will be okay.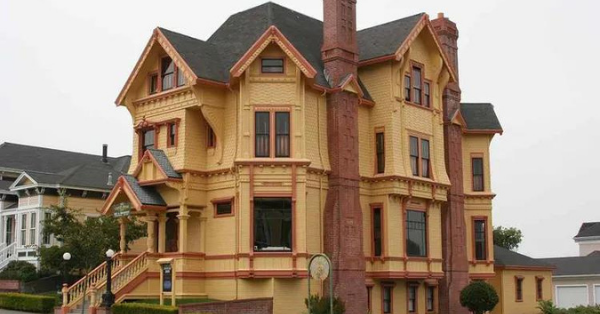 10. Yellow Colonial Farmhouse:
This farmhouse exhibits its individuality by using mustard yellow and red. Although it looks old, yet it has a majestic look that makes it look like it will keep standing the test of time.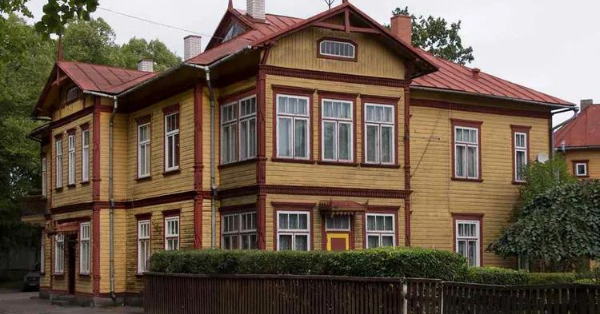 The hue and color combination is enough to make any tourist or traveler stop to take a look around.
11. Lime Yellow:
This lime yellow-colored home looks subtle and yet still stands out among its neighbors. Its architectural symmetry combined with the use of gray on its roof is pleasing to the eyes.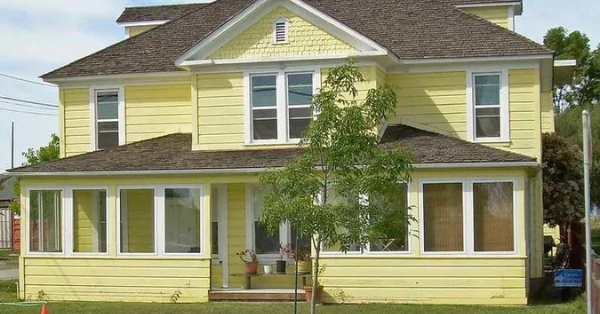 Notice that this house uses a teal-colored garden hose as well.
12. Vintage house on the hill:
This house on the hill feels like a home that you might go to during your summer holidays to visit your grandmother in the countryside. It is a lively cottage that reminds you of all things sweet.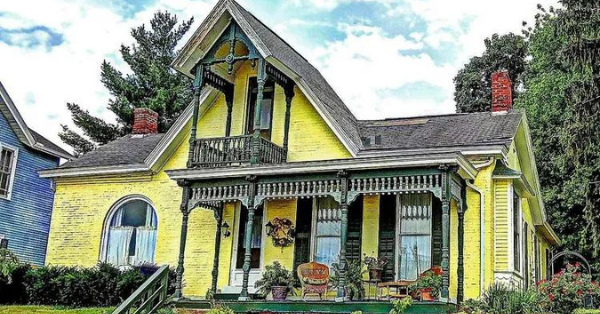 I love the seating area on the porch and how it is decorated with plants. Imagine the view that you might have while sitting there and sipping tea in the mornings.
13. Stucco Cream with Tile Roof:
A neutral color scheme is opted for by many house buyers nowadays. However, neutral does not always mean white and beige. To make your house unique yet minimalistic, you can go for a yellower shade of cream to give your house some oomph.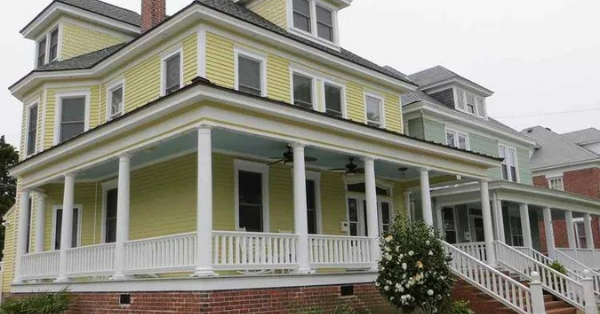 Add in a roof of a darker shade like red or gray and voila, your house looks spectacular now. Also, let us admire how amazing the white pillars and fence look with this house.
Conclusion
If you want to paint your house yellow, these houses should be enough inspiration for you to go for it. Yellow comes in all shades and saturation levels, so you can choose from bright lime yellow to a neutral cream yellow. You can buy your paint online or hire a professional and consult them about price ranges.
[amazon box="B01NBM994T"]
[amazon box="B01NBM994T"]
REMEMBER!
DO A PATCH TEST BEFORE PAINTING
Yellow has the tendency to look different in different lighting. Do a patch test on a corner of your home to see if you like the results before going all in.
Happy painting!