When it comes to the purchase of carpets, the most popular question that people ask is, why are rugs and carpets so expensive? Carpets and rugs are just not an item of domestic utility, but they have solid ground footing in the world of Fine Arts.
Carpet is so expensive because of how unique they are (shape, size, colors and design), the time and craftsmanship involved in manufacturing and the import expenses. The price can also vary according to whether it is a tufted, woven or a needle felt variety.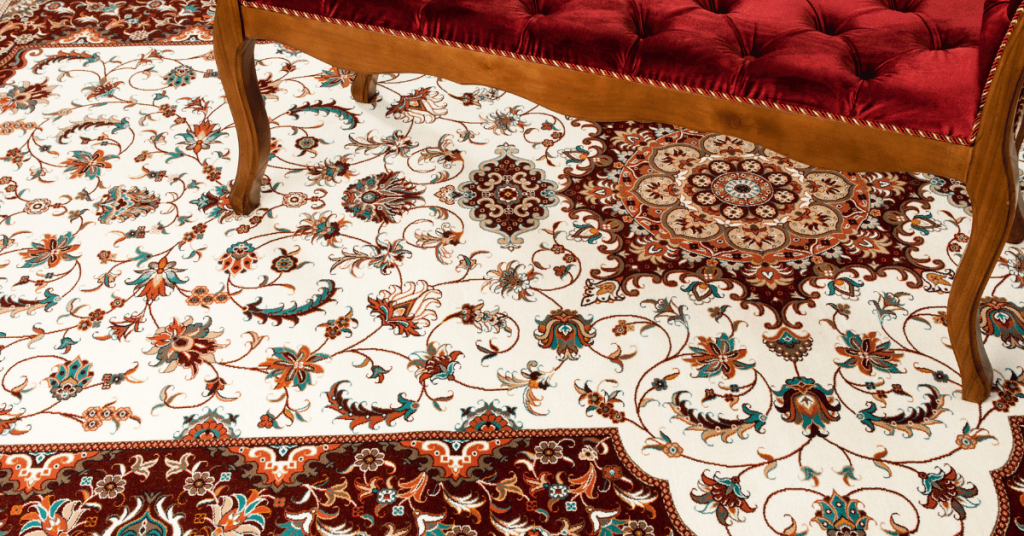 Handmade carpets are extremely labor-intensive and creating them is impossible without artistic talent. To be precise, it is all about the effort that is behind producing them and the material used in the process of manufacturing are the primary factors resulting in it, being expensive.
To shed some light on this subject, we are going to take a look at all the reasons, why carpets are so expensive.
Difference between a rug and a carpet
You cannot compare apple with oranges, so for comparative analysis of prices of carpets and rugs, first you have to be clear about the difference between carpet and rug.
Carpets and rugs are very popular flooring materials all over the world and both terms are used interchangeably. In some areas of the world, both words are the same and have no difference, but in some other regions they are solely two distinct terms.
In America, a rug is area-specific or covers only a small area, whereas a carpet is a floor covering that is laid wall to wall. But in India, both terms are just used to denote a covering over the floor.
In short, a rug is smaller than a carpet. Rugs can be easily taken from one place to another and carpets are permanently attached to the floors. There is a steep difference between rugs and carpet in terms of utility, portability and durability.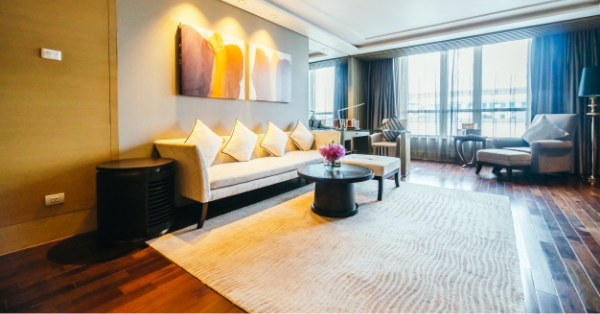 What makes a rug or carpet valuable?
It is not very difficult to analyze what determines the value of rugs and carpets. The most common factors which are involved in deciding the price of carpets and rugs are almost the same but there are differences as well. Cost analysis of these pieces of art depends mainly on the following factors;
Age: older the piece higher the price
Kind: what goes into making determine the kind
Color: some specific colors are more expensive
First of all, age is a factor that is specifically linked with the prices of rugs. Rug prices go proportionally upwards with age. Oldest rug is the most precious.
Secondly what goes into the making of rugs and carpets defines the kind of these floor coverings.
Last but not least, the color scheme matters a lot and it plays a decisive role in determining the prices of carpets and rugs.
What makes a Carpet so expensive?
Choosing a carpet that suits you and enhance the quality of your home décor is a very difficult decision. There are a lot of things are to be considered before finalizing the picture-perfect carpet for your home within your budget.
Price plays an important role in carpet purchase choices, with carpets ranging from the very expensive to the being very cheap and widely available. Here you have a set of specific features of carpets that will help you decide which one fits best for your aesthetics and your budget!
1. Hand-made vs Machine-made
Handmade carpets are tremendously labor-intensive and need extraordinary artistic talent along with hand power. Handmade carpets take a lot more time to make as compare to machine-made carpet. Handmade carpet has more fineness and precision than a carpet prepared by machine.
The creation of machine-made carpets are fairly simple while handmade carpets involves a laborious process. This manufacturing process resulted to generate a major difference between the two ranges of carpets ' prices. No doubt, machine-made rugs or carpets look very beautiful but handcrafted carpets look even more sophisticated and give a luxurious feel.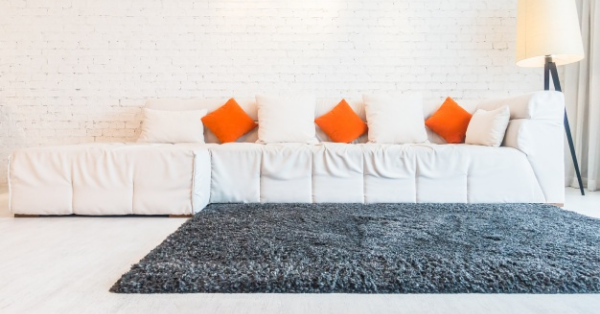 2. Hand Tufted or Hand Knotted
Hand-knotted carpets and rugs are always more costly as compared to any other like hand tufted, hand woven and machine-made carpets. The manufacturing process of hand-knotted carpets are longer and much more complex. Finished products always have finer details.
They require better production material like original camel wool and highly skilled artisans. Knot density and quality of yarn used in manufacturing are the most important factors to consider while looking at the price tags. Longer the time it takes, the higher the knot count, and the higher the price it fetches.
Hand-tufted carpets are similar to hand-woven carpets but manufactured with different techniques. A tufted carpet starts with a pre-woven foundation cloth as a substitute for starting with a warp and making the weft using the horizontal loom.
Producing of hand-tufted carpets takes lesser effort and time as well as their production cost is also lesser. Therefore they fetch lesser price than hand-knotted carpets and rugs.
3. Pile Density
Carpet worth is directly proportional to the proportion of the pile. The pile density is the number of tufts per square millimetre or per square inch.
The most expensive carpet has the highest density of pile. More dense fiber increases the weight of carpet and weightier rugs and carpets are more expensive as well as durable.
Carpet Pile and its height can be very important when it comes to buying a carpet. Learn about the different types and heights in this Ultimate Guide!
4. Design, Style and Colour Scheme
Design, patterns, style and color scheme are some defining features of carpet's worth. The number of colors which are used to weave the carpet and the degree of colorfastness can dictate the cost of carpets.
5. Natural Dying vs Artificial Dying
Usually carpets are dyed with vegetable-based dyes (natural) or chemical dyes. Carpets that are dyed with natural options tend to be more lightfast. They will not fade over a longer period. That is why the natural dying of carpets make the carpet more expensive.
In comparison to natural dyes artificial and chemical dyes are much cheaper. They tend to fade quicker and that depends on the method of dying process and quality of dying product. They even start fading after a few months of foot traffic.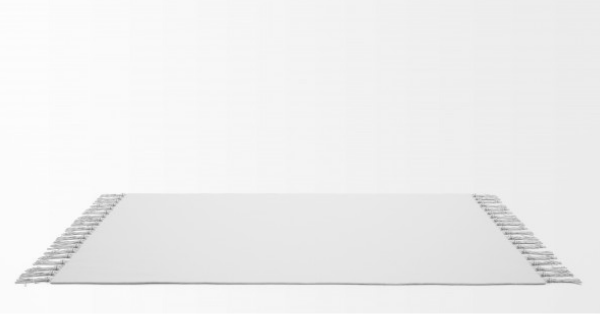 6. Carpet Material
The manufacturing material of carpets matters a lot. Durability and cost of carpet depends upon the material which is used for its production.
There are two most common materials: natural fiber (silk or wool) and synthetic materials (nylon and polyester). Here is a quick breakdown of cost and production
Wool: Carpets and rugs made of wool are more expensive than any other. They are the most durable and can last for decades and their color and pattern remain intact over a long time. Stain resistance of these carpets is very low.
Silk: Silk rugs and carpets are the most expensive. They are demanded for their high- shine and succulent texture. Silk is a royal and luxury carpet material. Silk carpets need a profession cleaner and not recommended for the homes with high foot-traffic and with pets and kids.
Nylon: Nylon is a carpet material which is known for its durability. Nylon made carpets tend to be cheaper as their manufacturing material is much cheaper as compared to natural and non-synthetic fiber.
Polyester: The most inexpensive and less durable carpets are made up of polyester. They are stain-resistant and less absorbent but they tend to flatten over time easily. Carpets and rugs made up of polyester tend to fall apart very quickly and more easily.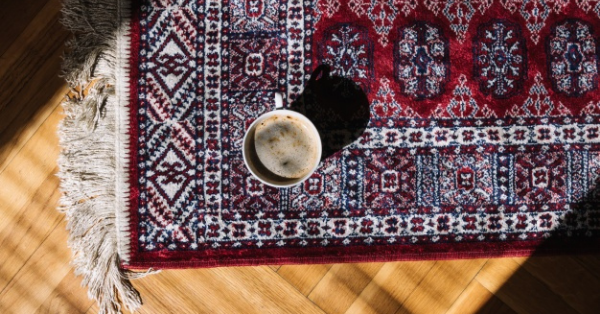 If you'd like to know more about the different materials, you might find these posts interesting:
There are many types of rugs. And you need to know which is which before you buy. Read this to know everything there is to know about all types of rugs!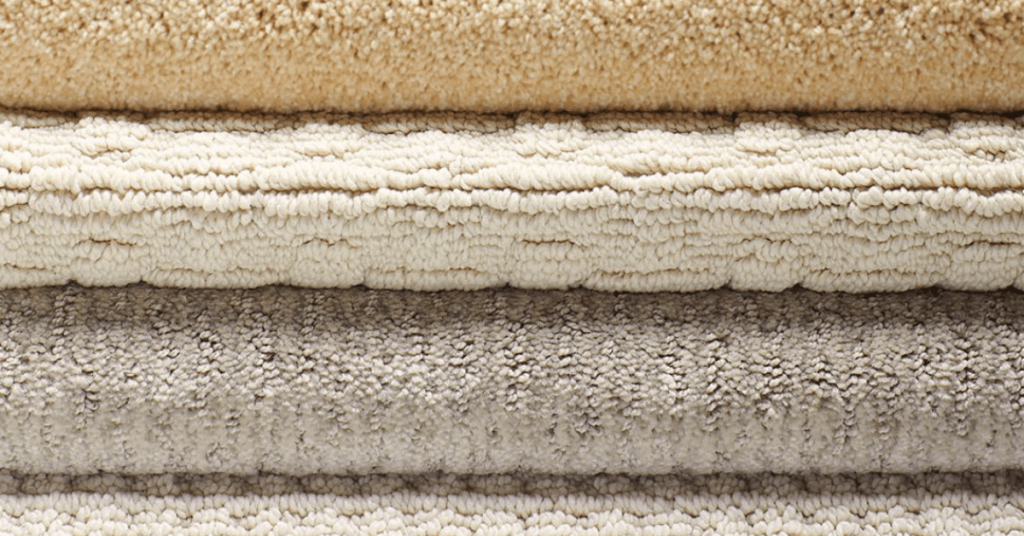 A comprehensive look into the world of carpets. The different styles categorised on the basis of material, construction, and pile height, their advantages and limitations.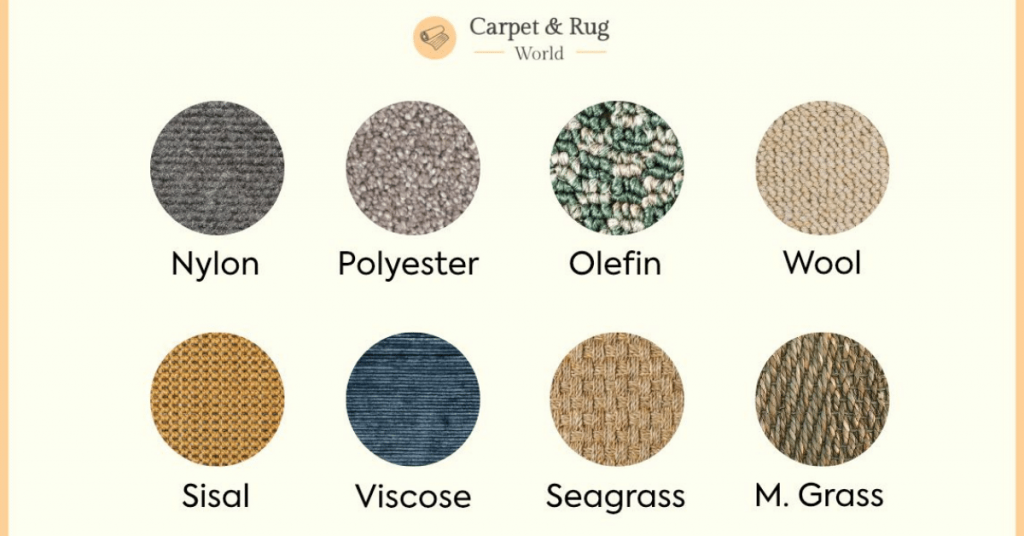 If you're about to buy a carpet you need to know about the different fiber materials. They all have their pros and cons, so read this to choose wisely!
Price Always matters!
It's a very hard decision to choose between sharp variations in the cost of carpets. The choice of carpet is according to price is not only a hard nut to crack but the decision of choosing an expensive carpet over a cheaper one is a hard task. Calm down, Take a breath! Here is your answer.
Sometimes, cheaper carpets are preferable, such as children rooms because you have to replace them over a short period of time. However, if you are looking for good quality give a shot to the expensive because the majority of the time your decision worth it.
Conclusion
A carpet or rug is the most important item that you will buy for your home. The perfect carpet sets the tone of the home décor and transform it to soothe your esthetics.
Buying rugs and carpets is just like purchasing a piece of art. In the world of fine arts when you compare the hand-knotted carpet, it is not expensive at all. When you know the actual worth of work of art you may want to reassess the question of why is carpet so expensive.
If you're thinking on buying a rug, then you must check out this post: 7 Rug and Carpet Shops you Should totally Check out. You'll find amazing rugs and carpets in those stores!