Homeowners dedicate their precious time to select the right decor. The variety of colors, styles, and patterns available in rugs make it difficult to settle for one. On top of that, it is confusing to select between the various materials used to produce floor coverings. However, you should hang in there! Deciding which rug to buy is a dilemma that requires your patience.
If you want to know what rug to buy, you have to consider 5 things. First, the rug size. Second, the rug's material. Third, you should determine your budget. Forth, you should consider an specific style. And finally, choose the color and patter that you like the most. And check that you're buying from a well-known trusted shop! Let's take a closer look at each of these 5 steps.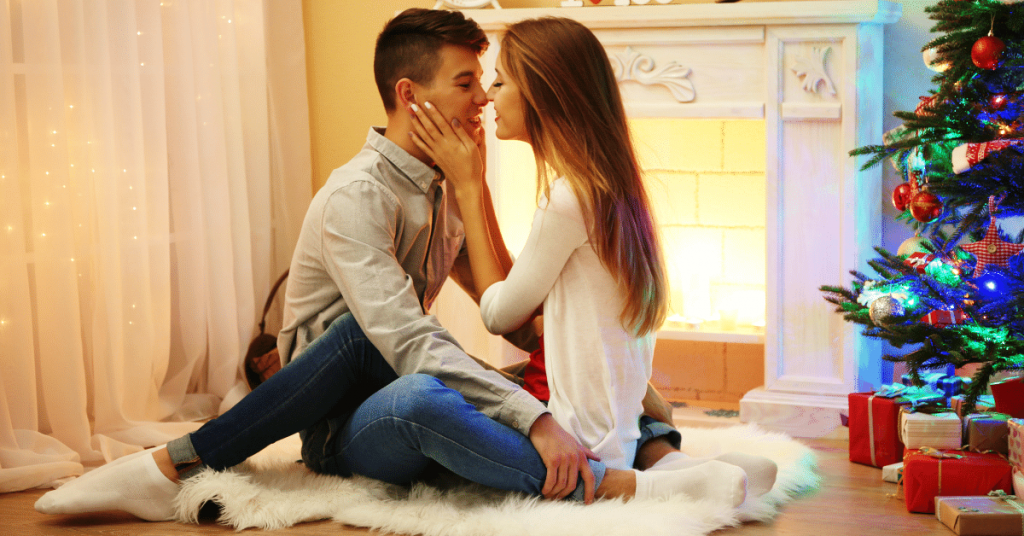 But before we dive in, if you'd like to know more about the different types of rugs I'd strongly recommend you read the following guides:
There are many types of rugs. And you need to know which is which before you buy. Read this to know everything there is to know about all types of rugs!
which natural fiber rug is most durable? Do they shed? There are lots of questions that need answers before buying a natural fiber rug and that's what we're here to answer!
Let's take a closer look at the planning process of a rug purchase!
Planning the Rug Purchase
Decor should beautify and fulfill the purpose of your space. However, figuring out which rug suits your home is a little complicated.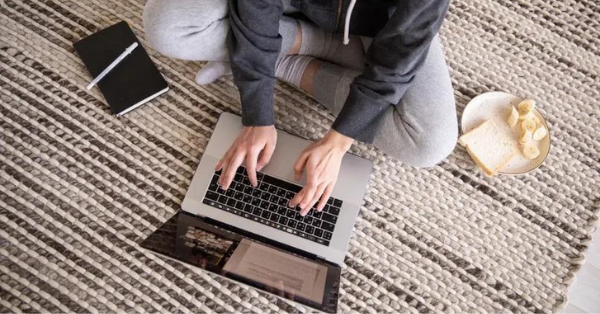 Have you ever felt overpowered by the extent of rug options available to you? The impending decision hovers over you, making you feel overwhelmed. However, it doesn't have to be that way! If you break down the process in steps, you will feel less anxious and more content. All you have to do is devote some time to plan out the purchase.
Step 1. Choose the Size
You don't want to get a rug that is a bit too tiny or a bit too large for your room. Therefore, you need to study the room and determine the exact space where you will install the floor covering. Doing this will help you figure out the dimensions and know the specific rug size worth purchasing.
This step is vital because it helps us visualize the floor covering in our room. You will easily be able to point out the obstructions that will prove troublesome for proper rug placement. This visualization helps us gain insight into our carpeting needs!
Step 2. Decide the Rug Material
The world of rugs is full of variety. You can get ones made out of plant-based fibers like cotton or animal-based fibers like wool. On the other hand, you could also end up with rugs made with machine-made fibers like polyester.
Popular natural fibers used in rugs include:
Wool
Cotton
Jute
Sisal
Seagrass
Wool is the finest and most expensive rug material out there. It is soft enough to mesmerize you and durable enough to last long. Moreover, it is also hypoallergenic, which makes it safe for babies, pets, and allergy sufferers. Poised enough to withstand high footfall, wool rugs make for an incredible purchase.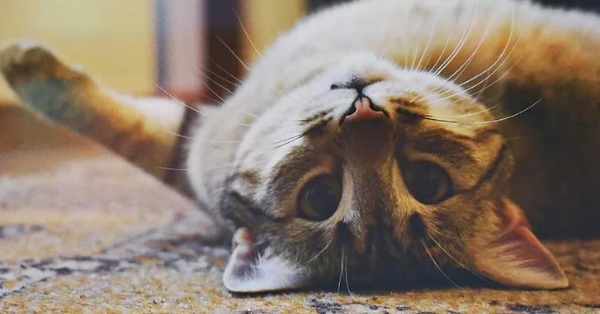 PRO TIP
IF YOU HAVE A BABY, PET, OR AN ALLERGY SUFFERER IN YOUR HOUSE, BUY A WOOL CARPET.
Wool has hypoallergenic qualities, which means that it minimizes the likelihood of triggering an abnormal immune reaction. Moreover, it also provides a safer atmosphere for babies and pets.
Cotton is a soft natural fiber that can be put in use to make rugs. Typically, floor coverings found in the kitchens or the bath tend to be made with this material. While it is organic and safe for the environment, cotton is only suitable for low-traffic areas. Don't expect this soft plant-based material to withstand a lot of wear and tear.
Jute is pleasing to touch because it is delicate. Mostly used for the backing of carpets, this organic fiber requires low maintenance. The ideal placement for a rug made of jute fibers would be in low-traffic areas like the bedroom. If it makes sense with the theme of your room, consider getting it.
Sisal fiber grows in a plant called agave. It is high on durability, but it is also a bit uncomfortable to step on barefooted. Apart from that, it may seem a bit slippery without proper backing, which is a little unpleasant. Cleaning rugs made with Sisal is incredibly difficult as they tend to absorb stains. However, they are tough enough to be perfect for placements near the entrance.
Seagrass is pretty similar to Sisal; however, it is more stain resistant. Rugs made from this material will be the most durable and the most expensive. They are desirable for placement in areas with high footfall. The only drawbacks of a seagrass rug include it being a bit pricey and being available in limited colors.
If you're looking for durability and affordability at the same time, synthetic fibers are your best bet.
Popular synthetic fibers used in rugs include:
Nylon
Polyester
Polypropylene
Nylon is the material for choice for most residential homes. It is highly durable and stain-resistant for a very affordable price. What more? It retains its texture and shape despite the weight placed on it. The downside is that nylon isn't the most sustainable option out there. However, it is still feasible for budget-conscious consumers.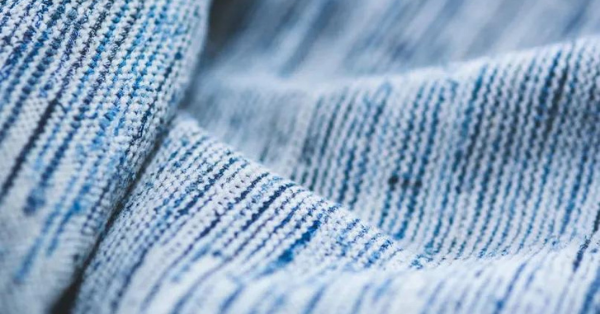 Polyester is a synthetic fiber produced using petroleum in controlled conditions. While this material is pretty durable and stain-resistant, it is not advisable to buy a rug made of it. This polymer-based fiber has a reputation for releasing volatile organic compounds in the air. Therefore, you ideally shouldn't be too keen on buying a polyester rug.
WARNING
STEER CLEAR AWAY FROM SYNTHETIC FIBERS LIKE POLYESTER IF YOU HAVE A BABY INDOORS.
The immune system of a baby is still developing, which puts them at a higher risk of falling sick. Since polyester emits dangerous gases, it is crucial to keep it away from children.
Polypropylene is a widely popular fiber choice for rugs. It imitates the softness of wool and is sturdy enough to face wear and tear. This material may seem attractive because it is easy to clean and affordable to the pocket. However, it is harmful to the environment like other synthetic fibers.
Step 3. Determine the Budget
Before you venture out to buy any decor, it is best to set a price limit. While quality is indeed supreme, you need to keep affordability in mind. The last thing you would want is to go broke.
WARNING
SALESPEOPLE MAY TRY TO PUSH THE BOUNDARIES WITH YOUR BUDGET.
Be as alert as you can while purchasing a rug. Don't buy a rug without being sure it suits your needs and is worth every penny.
Once the rug material is determined, figuring out the budget is relatively easy. All you have to do is research a bit to develop a price estimate. If you find a site that is selling rugs at unbelievable prices, stay away from it. If it seems too good to be true, it probably isn't true. Be a little wary and only place your trust in reputable online stores.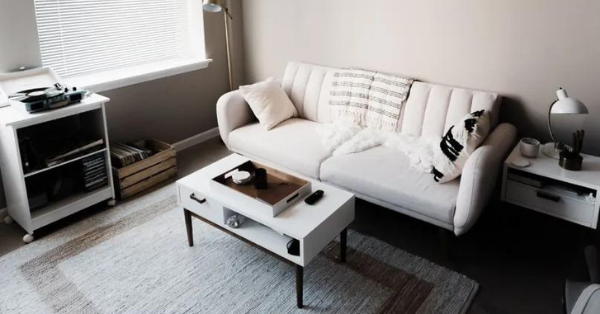 Don't forget to keep an extra margin of 10 percent of the budget. Just because you have a limit, that doesn't mean you have to be rigid with it. Once you're fishing for rugs, you may find one which hits all the criteria but is a bit too expensive. In this situation, the margin will give you flexibility and help you get your hands on that adorable rug!
Step 4. Consider a Specific Style
Now that you've decided on a budget, you may want to proceed with picking a rug style.
The rug can become the celebrity of the room, which steals all attention. However, it can also stand out like a sore thumb if the furniture doesn't compliment the rug's style. So whenever you pick a style, do keep the existing decor in mind.
Here are a couple of rug styles that you could consider:
Rustic Rugs
Modern Rugs
Industrial Rugs
Bohemian Rugs
Traditional Rugs
Rustic Rugs take inspiration from American craftsman design, which typically features a natural and rugged appearance. If you want to ditch a modern design for something more aged, this is the style for you. These rugs have a rural and outdoorsy presence, which people find appealing.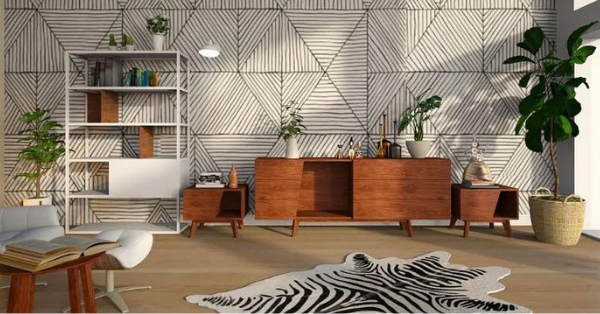 Modern Rugs have a fresh vibe that can make a room look stunning. Introducing them to your decor makes a lot of sense if your style is contemporary. These rugs are both classy and sophisticated, which always gives a beautiful first impression.
Industrial Rugs have a sharpness to them, which looks impressive. They are mostly made of either jute or leather and have a rough vibe. With them in your room, expect earthy colors like brown and green to pop out. After all, the inspiration for this design comes from industrial spaces like factories.
Bohemian rugs can add a playful and artistic touch to the room. They resemble Persian carpets but are less traditional with their subdued colors and bold patterns. If you're a creative personality and you want your home to reflect that, you should consider getting this sort of rug.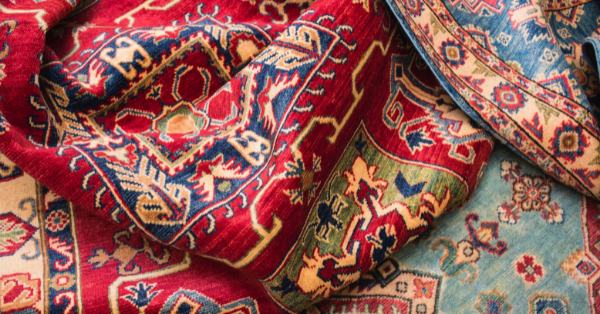 Traditional Rugs are perfect for individuals with refined tastes. They mimic intricate Asian or European patterns and feature intricate motifs that are aesthetically pleasing. If you're interested in giving your home a classic and timeless vibe, you must get your hands on one for sure!
Step 5. Choose a Color and Pattern
You can find a rug in each shade of the rainbow, and you can find millions of patterns imposed on them. However, it makes little sense to jump on each one that attracts you. Practical considerations should guide you through the color selection. While a white rug may be pleasing to the eye, it is also incredibly challenging to keep clean.
The color and pattern you choose for the rug should match your personality and harmonize with the room.
PRO TIP
USE COLOR THEORY TO IDENTIFY THE RIGHT RUG COLOR FOR YOU.
Color theory is the art of using color effectively. You can use this theory to guide your selection of shades. After all, the rug you buy should complement the existing color palette of the room.
A rug should not be the odd-one-out when seen with the rest of the furniture, walls, and decor. Instead, it should feel like it belongs there. Would you like your home to be a clutter of clashing patterns? It is vital to evaluate the existing motifs in the dwelling before introducing a new one with the rug. Most rooms feature a pattern or two here and there, so be attentive and choose a rug that works with them.
Choose the right store!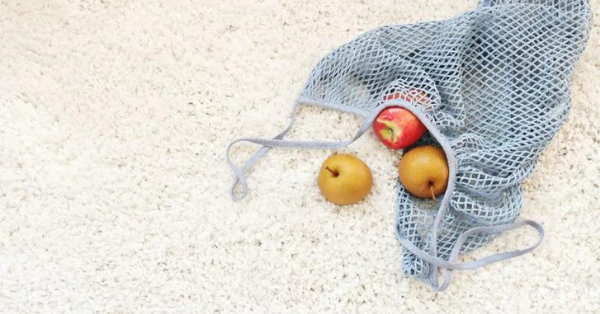 While deciding which rug to buy may be overwhelming; choosing where to buy it from is no less intense. You may come across several online shops selling rugs; however, you should only consider ones with a solid reputation.
In this digital age, almost every business has a presence online. Therefore, you should research for rug stores and check out their social media accounts. The reviews given to them will provide you with a reasonable idea about their performance. This idea is crucial as it allows you to make a confident and informed decision.
Once you find a shop that fits your criteria, go ahead, and purchase a rug from them. After all, the reviews must have given you enough reasons to trust this store!
If you'd like to know which stores we recommend, check our post on The Best stores to buy a Rug Online. You won't be disappointed!
Conclusion
When you want to buy a rug, a wide variety of options can overwhelm you. However, if you plan the purchase correctly, you will be able to narrow down your choices.
Decor plays a significant role in adding personality to your home. If environmental causes inspire you, consider opting for a rug made of natural fibers like wool, Sisal, or seagrass. But if budget is the primary constraint, compromise with a nylon or polyester rug.
It takes a lot of effort to find an ideal rug that gels in with the rest of the room. The style of the existing decor and the floor covering should be harmonious. Other than that, the colors should balance with each other.
There are various reliable online shops that you can consider to buy rugs online. Don't compromise on the look that you wish to achieve for your home.