You're probably unfamiliar with the concept of action backing on a rug. Maybe you came across this odd term while scrolling through a home decor website. On the other hand, perhaps you knew what it meant. Whatever the case, you wish to learn more about it.
Action backing is a type of fabric made with woven synthetic jute. Once installed to a rug, it extends its life. It is superior in sound insulation and enhances the durability of the floor covering. This sort of backing is ideal for rugs placed in areas with high footfall.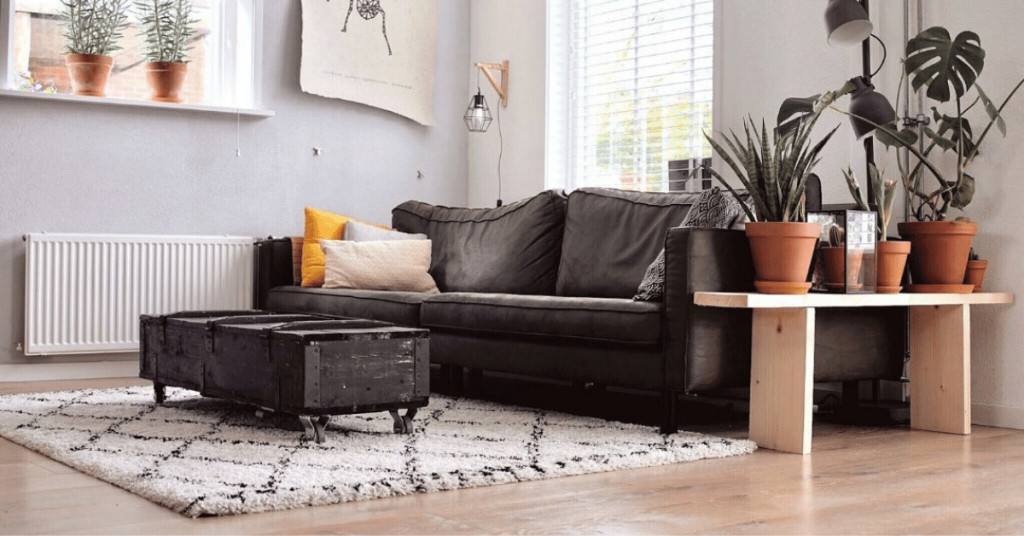 As a homeowner, you invest your heart and soul in every item that you place indoors. Your rug is no exception, which is why you should follow practices that elongate its life.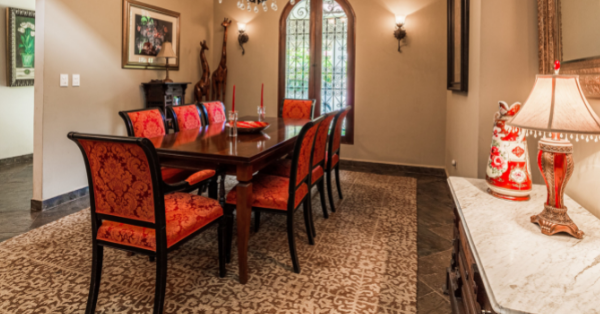 A carpet salesman is motivated to earn commission through quick sales. So he may use deceptive tactics to allure buyers. They cunningly use the mention of backing as a tool to trigger a purchase. Therefore, the salesman promotes the impact it has on the lifespan of a carpet, which may be deceptive.
Possessing more profound knowledge about rugs will prevent any foolish purchase decision from occurring.
You could make a substantial difference at your home by choosing the right decor items. If you wish to learn more about rugs, I would strongly recommend the following piece to you:
There are many types of rugs. And you need to know which is which before you buy. Read this to know everything there is to know about all types of rugs!
The information ahead will help you compare action backing with the other alternatives available in the market. Let's get straight to the point!
Action Backing
One crucial element of a carpet is the backing or, in other words, the underlay. A carpet salesman is likely to show you a rug and emphasize that it has action backing. The fibers of this product have a sewn protective underlay, comprising of synthetic jute.
Back in the old days, jute-based backing was considered a trademark for high-quality carpets. Even today, most luxury carpets boast action backing.
Their primary purpose of action backing is to add structural stability to the woven article. While many materials can accomplish this job, synthetic jute is one of the most well-reputed ones. This positive reputation explains why professionals swear by the effectiveness of rugs with action backing.
Sturdiness
Have you ever noticed any carpet with excessive piling? It probably lacked some form of backing, which is why the fibers became too unruly. In such a situation, replacing it with a more appealing and sturdy rug is advisable. That is where action backing comes into the picture.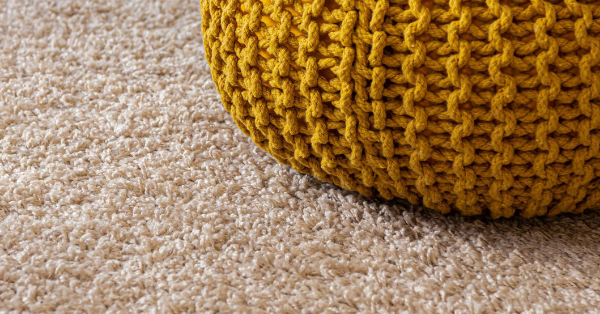 No one wants to see the shedding of carpet fibers. Therefore, rugs with action backing are the need of the hour. With its enhanced durability, such a carpet will exist in good condition for a long time.
Despite the sturdiness, action backing does not compromise on softness. Stepping barefoot on the rug will be pleasant for sure.
Acoustic Properties
A stunning carpet can frustrate you by being unpleasant to the ears.
If a rug announces your presence as soon as you step over it, it performs inefficiently. Why should it make so much noise? Ideally, a floor covering should be able to absorb sound instead of making it more apparent.
If you're investing good money to get a rug, you might as well enjoy it. A practical benefit of jute-based backing is that it enhances sound absorption.
Dealing with a noisy carpet is awkward. So if you're the sort of person who wants their home to be soundproof, look no further. A rug with action backing will exhibit the desirable acoustic properties you value.
Professional Installation
A carpet with action backing has to be placed vigilantly on a primed subfloor. Therefore, proper inspection and preparations for the installation are necessary. It is worth noting that contamination or irregularities in the subfloor are a direct threat to the life of the carpet. After all, insufficient preparation and a reckless installation can severely impact its performance.
There are three different ways in which this type of carpet can be installed:
With a release adhesive
With a dispersion adhesive
Stretched over a gripper and underlay
In residential homes, installation primarily occurs with a release adhesive. This method causes very little damage to the floor and is very removal-friendly.
However, if you're looking for the seams of the carpet to stick down, then dispersion adhesive is your best bet. This technique to install action backed carpets to the floor is very traditional.
The third method requires the stretching of the rug on the underlay with the support of grippers.
PRO TIP
REPLACE THE UNDERLAY IF YOU CHANGE THE CARPET AND BE SAFE.
If you've bought a new carpet with action backing, you should replace the previous underlay with a new one. You must limit exposure to the old adhesive or padding of your carpet as it might contain dangerous chemicals.
Even though action back is easy to handle, you might make a mistake during DIY installation. Therefore, you should take caution while deciding to embark on an experiment with the rug.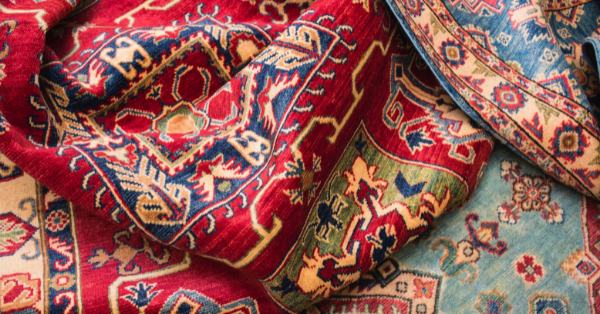 Professional carpet installers have the right expertise and knowledge about safety procedures. Therefore, it may be wise to rely on them for the replacement of a carpet. After all, they have technical knowledge about everything, including the adhesives involved in the installation methods. Moreover, their rich expertise will ensure that the carpet with action back is placed correctly on the subfloor.
If you'd like to know more about how to find the best carpet installers in your area, we have a post just for you: How to Find The Best Carpet Installers Near You.
What Alternatives Do You Have?
The market is full of artificial petroleum-based plastics that are economical. The resultant price difference between synthetic jute and polyurethane arises due to different raw material costs. Alternative options will always be cheaper when compared to action backing.
If you're specifically looking for a superior carpet, you may want to stick with action backing. However, maybe you already have a rug without action backing, and you're wondering what to expect. Perhaps you bought this carpet because it was cheap? It could just be a hasty judgment that you took.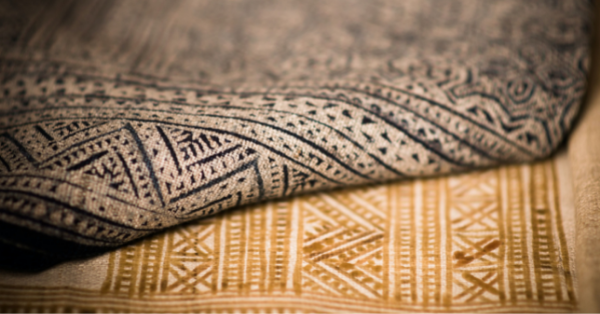 There are other types of backing options available in the market. So let's have a closer look at them.
1. Felt Backing
Felt is a human-made textile that has become very mainstream in this day and age.
When compared with the jute-based action backing, felt is a more affordable and lightweight option. It does not require you to have an underlay, which makes it even more inexpensive to install. Therefore, those on a budget might find it appealing. However, it is also less sturdy and cannot withstand too much wear and tear.
PRO TIP
FELT BACKING IS PERFECT FOR RENTAL HOMES.
Since it has low wear resistance, felt backing is ideal for use in rental properties as they are easily disposable.
If you don't care too much about the life of a carpet, a felt backed one will be acceptable. Since this is the most common type of backing, it is easy to find.
2. PU Backing
Polyurethane or PU has a distinct chemical structure which can make high-density foam very robust. However, low-density PU foam is very soft and unsuitable to be used for a carpet. The silver lining is that It is very cheap to acquire. However, on the other hand, it is likely to deteriorate quickly.
Rugs with PU foam backing may be somewhat acceptable in areas with low footfall. However, if you want to buy a carpet with such backing for your living room, it is a big mistake. The material will not be able to withstand the wear and tear.
PRO TIP
AVOID PLACING RUGS WITH PU FOAM BACKING IN AREAS WITH HIGH FOOTFALL.
Unless you are a fan of indentations and damaged carpets, don't consider PU foam backing seriously for your carpet.
Looking for another reason to say no to PU backed rugs? The material may release volatile organic compounds that may endanger health. If your household has people who belong to vulnerable groups like babies, the elderly, or the sick, avoid PU. There is no compromising when it comes to the wellbeing of the house.
That said, PU backing does an excellent job of absorbing sound. Moreover, it is also very kind on the wallet.
Conclusion
If you're getting a new rug for yourself, I'm sure that it should have action backing. This type of backing involves synthetic jute, which effortlessly enhances the sturdiness of the floor covering. Even a heavy footfall cannot scathe it. Additionally, such a rug will absorb noise, making it a must-have to soundproof the house.
Most carpet backings happen with artificial materials like felt and polyurethane because of how inexpensive they are. However, since PU backed rugs may release volatile organic chemicals, it is best to steer away from them. Why risk your life?
If you're a new homeowner feeling a bit lost, you have to read our guide on buying a rug online guide. You will find excellent online rug shops that you need to know about there.