The décor in our home best expresses our personality. When shopping for aesthetic floor coverings, you may come across something called a shag carpet. It will capture your attention, steal your heart, and mesmerize you with its fluffy texture. Perhaps that will make you want to know more about it and its shagginess.
Shag rugs are deep pile rugs featuring long-haired fibers that are soft to touch. Shag rugs have a shaggy or unkempt appearance, which makes them visually striking. Different variations include Flokati, Wool, Felted, and Mixed Texture shag carpets. This style of floor coverings was everywhere in the 1960s and 1970s. However, it has even older roots in Greece and has associations with royalty in the Middle East.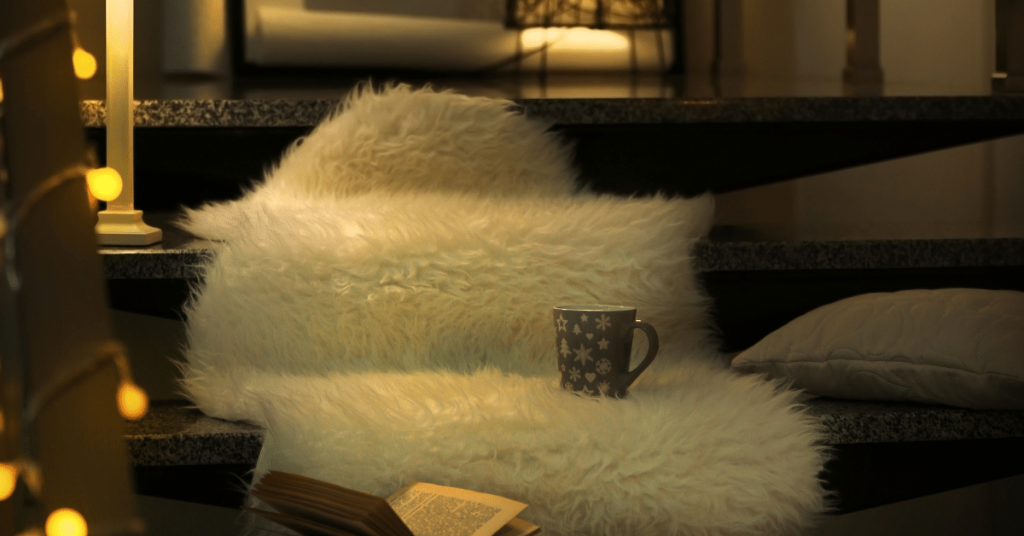 While a shag carpet is soothing to step on because of its fibers, it's also incredibly challenging to clean it.
If you're struggling with cleaning your shag carpet, I have just the right post for you. Don't waste any time and read it before it's too late. This guide will outline how to cater to the cleaning needs of your shaggy carpet.
Let's jump right into the matter and learn more about shag carpets!
Is Shag Carpet Still a Thing?
Shag carpets are unique in their appearance, which is defined by their tall tufts and long fluffy fibers. They were considered trendy in the 1960s and 1970s, after which they fell out of fashion. Luckily, today they have made a comeback with a more contemporary appearance.
Traditionally this sort of carpet would be found in loud colors like red and yellow. However, today they are found in more modern and appealing tones like white, beige, and ivory. Another essential aspect to consider is carpet placement. Generally, shag carpets should be placed in locations with low traffic. So a study room, a bedroom, or a solitary hallway would be a perfect choice!
Flokati as the First Version of a Shag Carpet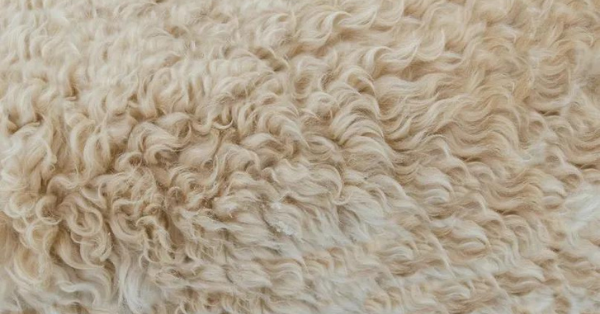 Today shag rugs are international phenomena that have touched every continent of the world. The first version was 'Flokati,' which originates from Europe. A Flokati rug is a handwoven wool rug, which is also a shag rug that is elegant and unique. Historical evidence indicates that it was even used 1500 years ago in Greece.
Countries like Turkey and Central Asia have welcomed shag carpeting into their royal palaces. On the other hand, America made its trend back in the hippie days of the 1960s and 1970s. Modern carpeting has revived shag carpets with new patterns, designs, and colors that never fail to excite designers.
Today you can find a variety of shag rugs. Let's have a look at a few of them.
What Are the Different Types of Shag Rugs?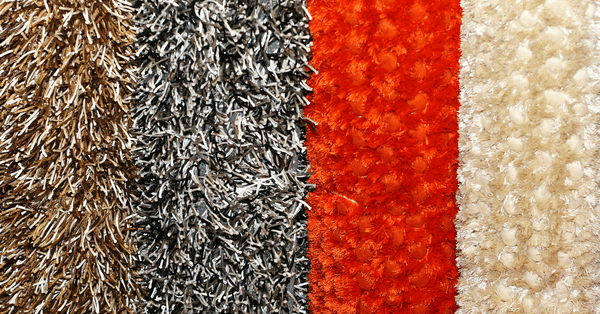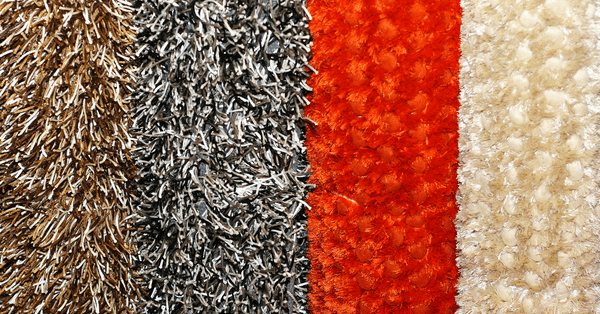 No type of carpet can beat the level of plushness, and comfortability shag rugs offer. They just enhance the ambiance by adding oomph with their fluffiness. Moreover, they feel like pillows when you step over them.
Today, you will come across new shag rugs made with different materials, shapes, colors, and patterns. Here are a few of them!
1. Once More about the Greek Rug Flokati
As mentioned earlier, Flokati rugs originate from Greece and are made with woven goat hair. Once they are handwoven, the carpet is submerged in water, which helps the yarn swell up. This technique allows the rug to achieve its distinct plushy look. It is entirely sun-dried before being shipped to its next destination.
There are two types of Flokati rugs available in the market today:
Modern Flokati Rugs
Traditional Flokati Rugs
Modern Flokati rugs are more practical for contemporary homes as they aren't as thick as their traditional counterparts. The difference can be up to 4 kilos in weight between them. Since the modern version is more lightweight, it is practically better to handle. Placing it beneath furniture is also realistically possible, unlike before.
The best thing about Flokati rugs is that they are highly durable and can last for about 25 years.
2. Woolen Shag Rug
Wool is a natural fiber that can make any room remarkable. This sort of shag rug is straightforward to come by as it is available at virtually every rug shop. You should consider getting it if you're looking for a natural fiber that is simple yet durable. Whatever you do, don't underestimate the versatility of wool, which can appear different depending on the pile, weave, and color.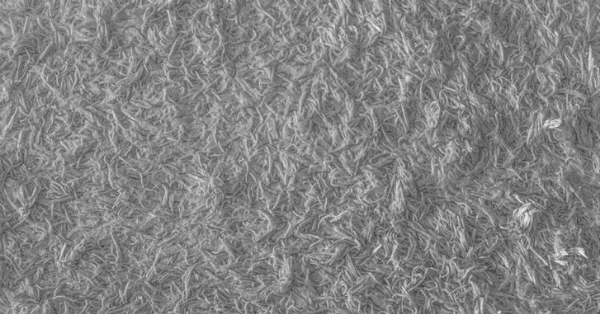 A disadvantage of getting this type of rug is that it is likely to turn yellow over time. Apart from that, it is difficult to rid the fibers of things stuck in it. Even a strong vacuum won't be successful in cleaning it thoroughly! If you are looking for a low-maintenance rug, run far away from wool shag rugs immediately.
3. Mix-textured Shag Rugs
If you're a free spirit, a mixed texture shag rug is likely to appeal to you. Not only will it spice up your room, but it will also make the furnishing look more attractive. After all, the juxtaposition of different textures builds enticing patterns. It makes a lot of sense to make your shag rug the focal point of your room.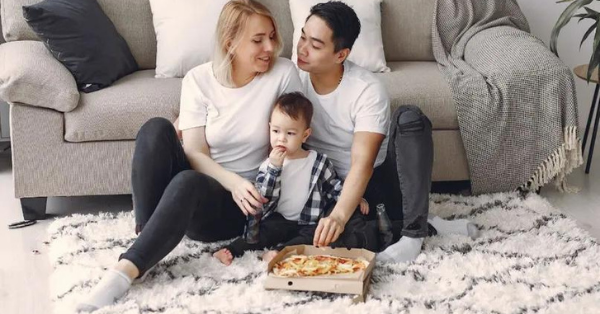 Without any compromise on the softness, a mixed texture rug can build a creative aura around you. A fluffy floor covering with so much personality is not for the fainthearted. So get it for your home if you can appreciate an upbeat ambiance.
4. Shag Carpet Made of Leather Strands
Out of all shag rug types, the ones made with leather seem to be the most quirky. Building this shag rug is a cumbersome process as individual strands are knotted into a cotton backing. Don't get too anxious when individually knotted leather strands break off randomly. This breaking is bound to happen even if you vacuum it. The strips of animal hides are prone to get torn off easily.
PRO TIP
THIS FLOOR COVERING WILL DEMAND A HEFTY PRICE. SO BUY IT ONLY IF YOU DIG IT!
This carpet is classified as high-maintenance. It is expensive to buy and costly to keep.
A neutral-hued leather shag carpet can easily be placed in a rustic themed room. You will be surprised by its stunning presence. However, if you are hoping for something more colorful, don't lose hope just yet. Shag carpets can also be created with multicolored leather strands. So if you're looking for a bold floor covering, consider getting one.
Shag Carpets Advantages and Disadvantages
Rug shopping can be overwhelming with the variety of options the market offers. You care about your home and want to make the best decision for it. Knowing the advantages and disadvantages of a shag carpet will be beneficial for you.
Advantages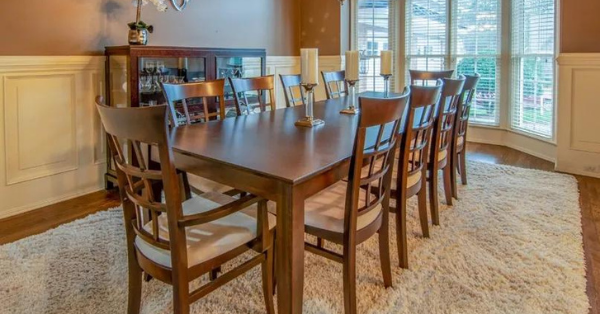 Shag carpets are great to have at your home because:
They are visually fun to have around.
Finding a fluffy presence under your feet is fantastic. (i.e., it is terrific to touch them)
They are durable and can withstand high footfall.
They are effortlessly remarkable in style.
Disadvantages
You may want to avoid shag carpets because:
It is hard to find wall-to-wall shag carpeting.
It isn't a piece of cake to clean this carpet.
Maintaining a shag carpet is expensive.
If you're buying a multicolored one, it may go out of fashion down the line.
Shag carpets can make life more complicated for allergy-prone individuals
Conclusion
While shag carpets were more popular in the 1970s and 1980s, today they are back in the news. The personality of this type of floor covering is bold enough to add an oomph to the ambiance. After all, shag carpets are fun statement rugs that can be identified by their deep pile and soft texture.
The market is full of different kinds of shag carpets like wool, flokati, leather, and mixed texture. Before you rush into buying one, ensure you study the advantages and disadvantages of acquiring it. Do keep in consideration that generally maintaining a shag rug is difficult.
It is crucial to study your options carefully when you buy a rug online Otherwise, you may end up with something you regret down the line.