As a homeowner, you always strive to enhance the look of your home. After all, you want everything to be at the epitome of beauty. Perhaps you heard about floating floors, but you're confused about them. What are they exactly, and why are they so trendy?
Floating flooring or lay-down flooring refers to a method of installing the floor in which no adhesive is used. Instead of using an adhesive or nailing the floor, tiles or planks simply lay on the subfloor. Floating floors are appreciated for their ease of installation and cost-effectiveness.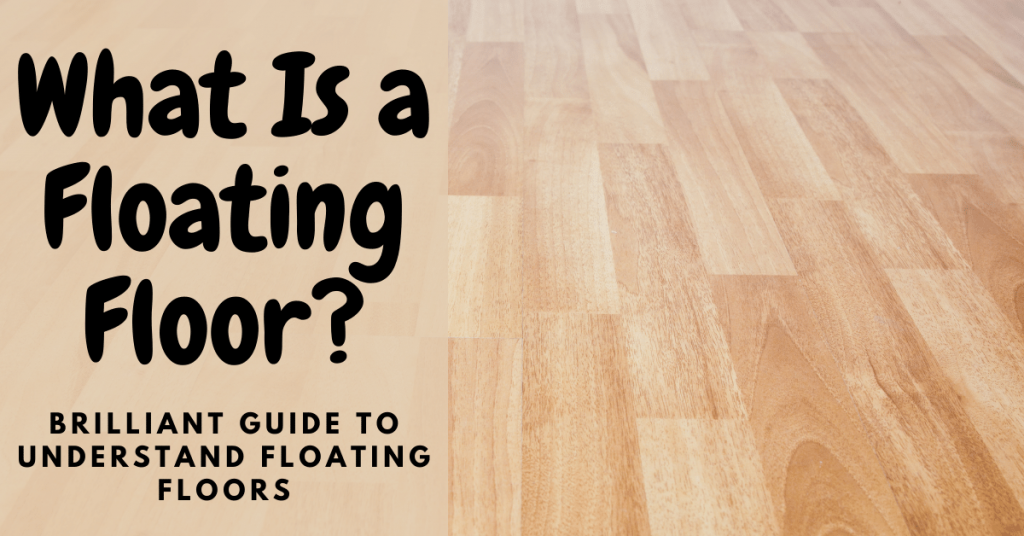 What is a Floating Floor?
Floating floors is the method through which floor coverings are installed without adhesives or nails. The tiles or planks that are to be installed are just placed above the subfloor. It has become a popular method due to its cost-effectiveness. Moreover, the method is easy to implement.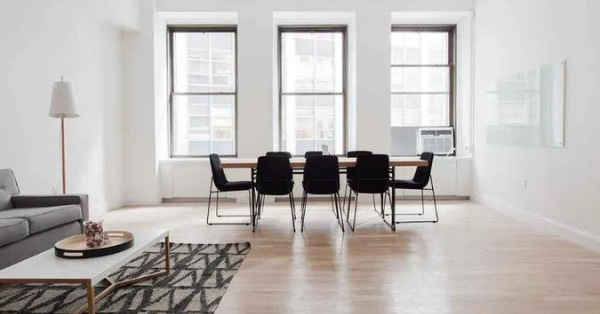 At times, when there is a flooring material that is difficult to get rid of, you can bypass the hassle of removing it. Instead, you can use the floating flooring technique to save the day.
DID YOU KNOW?
Once upon a time, glue-down and nail-down carpet installation were the standard practices of the décor world! However, floating flooring has made its mark over time.
This floor installation method is relatively new and was developed about 60 years ago in Sweden. It is not messy at all since it eliminates interaction with glue and nails. Moreover, it is an easy method that can save time and money gracefully.
COMMON MISCONCEPTION!
It is sometimes thought that floating floor refers to the flooring material, but this isn't true. At times people use it synonymously with laminate flooring, but that is also incorrect! Several different types of materials can be used for this method. Floating floor only speaks about how you install the floor covering!
There are two other alternatives to this method, namely glue-down or nail-down floor installation!
Types of Floating Floors
Here are a few of the floating floor types you can consider for your home:
| Type of Floating Floor | Brief Description |
| --- | --- |
| Laminate Flooring | Durable scratch-resistant floors made with wood-derived materials that need no lacquer or polish. |
| Engineered Wood Flooring | Consists of layers of both hardwood and plywood which makes it a stronger and easy-to-care for floor. |
| Vinyl Flooring | Highly resistant to moisture and incredibly comfortable type of floor. |
| Cork Flooring | Resilient and fire-retardant floor which helps with insulation. |
1. Laminate Flooring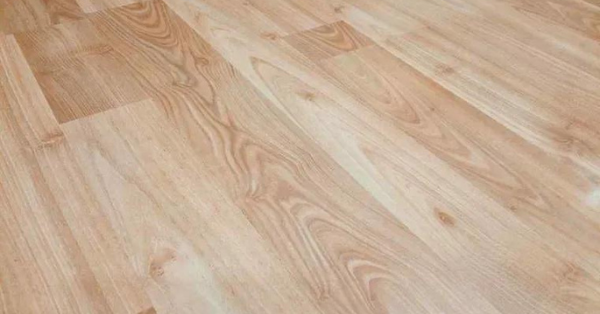 Professionals install laminate flooring through the floating method. The best thing about this method is that it allows the flooring to be responsive to humidity changes in the environment. It is almost never fastened directly to the subfloor. The 'click-lock' and 'fold-and-lock' systems of modern laminate floors operate like a tongue and groove design. In other words, it is incredibly easy to install a floor without using adhesive to keep the planks or tiles together.
While it is thought that laminate flooring and floating floors are the same things, this isn't true.
WARNING
Never install your laminate flooring in a space near the bathroom or kitchen where high humidity is expected. Laminate flooring doesn't deal well with moisture!
Saving your laminate floor from water damage is crucial!
2. Engineered Wood Flooring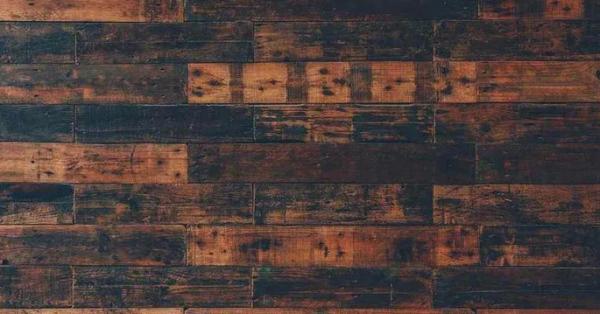 Engineered wood flooring can be installed using the floating method. It is a lightweight, durable type of material that can be convenient for use in your home. This sustainable option is not as popular as laminate flooring, but it is pretty classy.
If you're looking to make your floor look more elegant, I recommend using engineered wood flooring. You can install it with ease through the floating method. The value this sort of flooring offers makes it an excellent option for homeowners to consider.
HUGE ADVANTAGE OVER SOLID WOOD FLOORING!
The best thing about the engineered wooding floor is that it doesn't expand or contract in fluctuating temperatures or humidity. This is unlike solid wood, which will trouble you with buckling and warping! If you want the aesthetics of solid wood without dealing with the problems, engineered wood flooring is your best bet!
Engineered wood flooring can be installed by other methods too, like nailing or stapling. However, many brands have launched planks that can be used with the floating technique.
3. Vinyl Flooring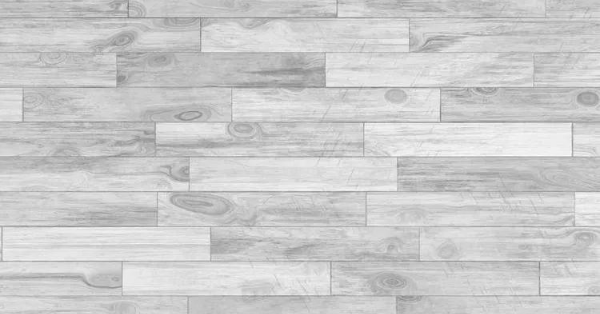 Vinyl flooring is also installed through the floating method. They are available as luxury vinyl panels and luxury vinyl tiles. While the former imitates wood, the other imitates stones. They also use the "click-lock" system to operate and do not require any adhesive.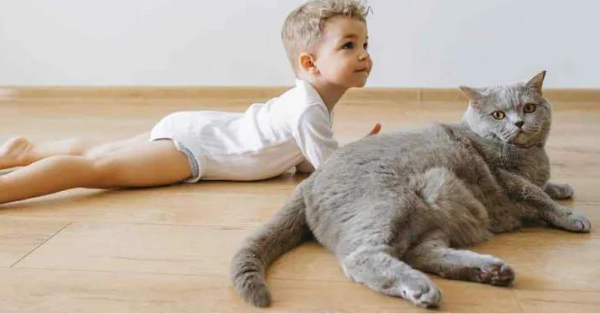 Vinyl panels are comfortable to touch and pretty durable, which makes them worth your consideration. I've personally opted for a luxury vinyl panel flooring at my home. They are highly resistant to water, making it a perfect material for the floor. Like all kids, my kids tend to make a mess and spill water around the floor. With vinyl flooring, I feel more relaxed about my home.
The best thing about vinyl flooring is how they are able to imitate both wood and stone floorings. They are so durable and look flawless to the eye, making them perfect for homes with a lot of activity.
PRO-TIP
CHOOSE VINYL FLOORING FOR YOUR HOME IF YOU HAVE KIDS OR PETS AT YOUR HOME!
Since vinyl flooring is nearly waterproof and pretty durable, they are your safest choice for an active household. Don't compromise on this aspect of your flooring as it can have devastating consequences to the décor!
Here is the vinyl floor planks I got for my home. It is available on this :
[amazon box="B01EO3SINE"]
4. Cork Flooring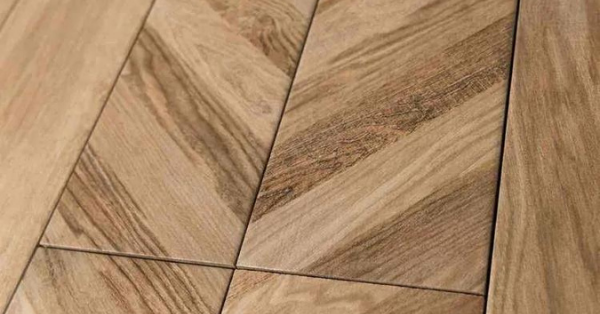 If you want to own flooring that is very comfortable to touch and extremely noiseless, then cork flooring is for you. They have a very organic aesthetic and are also resilient. You don't have to worry about the floor if you have chosen this material.
This glueless flooring system is so easy that if you want to DIY, you can. You might have to pay a little more to get this type of flooring material for your floor, but you can bypass professional floor installers. In other words, you will save money in the long run with floating cork flooring.
Another great thing about cork flooring is that it provides high insulation. It has the ability to absorb sound waves, which ensures a low level of noise pollution. If you don't like the noise that can accompany most floor materials, cork floating floors are perfect for you.
Floating Floor Cost
The floating floor costs vary mainly on the basis of the material used and its quality. When you compare the floating installation method to other methods, you will find floating floors cheaper to install by a professional. Since it is easier to install it, it also saves time and costs less.
| Floating Floor Type | Cost of Installation |
| --- | --- |
| Laminate Flooring | $5.50 per square foot |
| Engineered Wood Flooring | Anywhere between $5 and $10 per square foot |
| Vinyl Flooring | $7 per square foot |
| Cork Flooring | Anywhere between $4.5 and $10 per square foot |
How to Maintain Floating Floor?
Maintaining a floating floor isn't too difficult but it can depend on the material involved!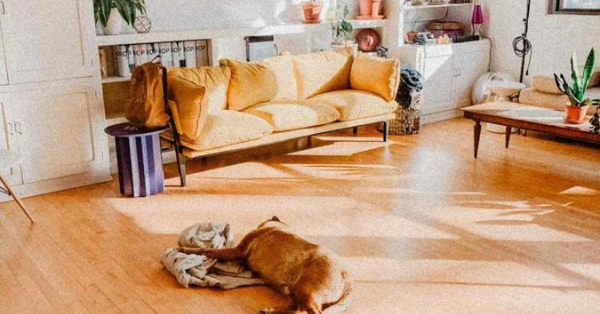 To maintain a floating floor, you need to consider the material involved. It is easier to clean and replace them in general since they can be disassembled if needed.
How to Maintain Floating Laminate Floor?
To maintain a floating laminate floor, you need to rely on damp mopping at least every two months. You can use microfiber mops that are gentle to the floor's surface and avoid any mishaps from occurring with your floor. You can replace a damaged board if needed since no glue is involved.
How to Maintain Floating Engineered Wood Floor?
To maintain a floating engineered wood floor, you need to keep water away. You can clean it with a dry microfiber mop and replace damaged boards whenever needed.
How to Maintain Floating Vinyl Floor?
To maintain a floating vinyl floor, you need to rely on damp mopping with a soft microfiber mop. The idea is to keep it clean and replace any damaged tiles or planks by disassembling the floating floor when necessary.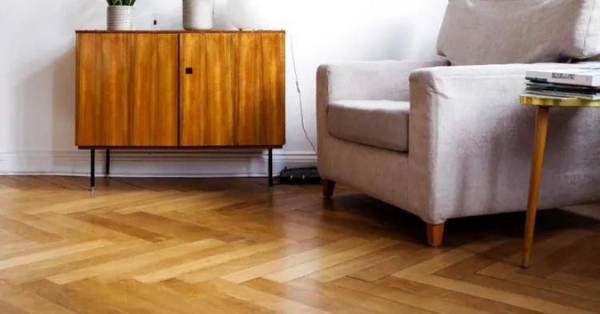 How to Maintain Floating Cork Floor?
It is vital to clean up spills as soon as possible since cork can soak up liquids. The material is porous and will benefit from weekly cleaning with a mild solution of detergent and warm water. Keep harsh and abrasive cleaners away from the floor to avoid damage! Replace boards when necessary.
Advantages of Floating Floors
The main advantages of floating floors include their affordability, ease of installation, and ease to repair. They are durable and can even save on cost when professionally installed while giving you a lot of flexibility.
Floating Floors Are Easy to Install
While nailing or gluing the floor can be more complicated and time-consuming, the floating method is way easier. It is an ideal method for DIYers who wish to save a few bucks. Apart from that, they don't create a mess and are incredibly easy to manage.
The floating method is perfect for anyone who wants to eliminate hassle from the flooring installation method!
Floating Floors are Affordable
If the overall price of the floating floor is important to you, you should consider the floating method. Since they are easier to install, you don't require a lot of specialized skills to install a floating floor yourself. However, even if you choose a professional to install the floor, you would still be saving money.
Since the nail-down method and glue-down method is more complicated, it costs more. Floating floors, on the other hand, can save time and cost substantially less. They are certainly a cost-effective option for you to consider!
Floating Floors Are More Environmentally Friendly
Floating floors can be better for the environment since they don't use glue or nails. Adhesives often release VOCs or Volatile organic compounds in the air, which could be bad for sensitive groups. It is better to opt for the floating floor method if you dislike harm to the environment.
Floating Floors Allow You to Replace Damaged Planks or Boards Easily
If you've ever seen a damaged floor, you know how frustrating it can be. You don't want a certain dent or damaged area of your floor to impact the room's overall aesthetics. Floating floors can save you by giving you the flexibility to replace specific planks or boards.
In other words, with floating floors, you don't have to worry about any damage to your floor. You can easily replace, maintain and fix floating floors because they are kind to you like that!
Floating Floors Can Shift Along with You
If shifting your floor along with you is a priority, choose the floating installation method. Since no adhesives or nails are involved, you can quickly free the boards and planks, which can be packed and shifted. You can easily reinstall them in a new place without having to invest a lot of money.
If you plan to be on the move in a year or two, perhaps you should choose the floating floor installation method!
Floating Floors Reduce Noise Pollution Substantially
Floating floors reduce noise pollution if placed under an acoustic underlayment. They can absorb noise and vibration making them perfect for you if you hate noise pollution!
INTERESTING FACT
Since floating floors are known to reduce noise or vibration, they have earned quite the respect. Did you know that they are prerequisites according to HX high-fidelity sound reproduction standard for theaters?
Disadvantages of Floating Floors
The disadvantages of floating floors are that they can potentially lower the real estate value. The floor may seem hollow to touch, making it feel odd, and it can't be refinished with sanding. Apart from that, you may also need to have an underlayment.
Floating Floors Can Need Underlayment
If you want your floating floor to have a greater level of noise absorption and better moisture resistance, you need a good underlayment. While this may bump up the cost a bit, it is still worth your while to consider it for your floating floor.
One thing you can do to enhance the longevity of your floor is having the right underlay. Here is the perfect [amazon link="B00YTB6SO8″ title="underlayment"/] for you.
[amazon box="B00YTB6SO8″]
Floating Floor Don't Last As Long As the Alternatives
When you have floating floors, they may wear down more quickly than flooring with the nail or glue installation methods. If this is a concern for you, you should not choose to use it for your flooring!
Floating Floors Can Lower Real Estate Value
If you want to enhance the real estate value of your property, you should opt for hardwood flooring via either the glue-down method or the nail-down method. The floating floor method isn't the best option for your property if you plan to sell it.
Floating Floors May Feel Hollow
At times the floating floor can feel a little odd when it is under your feet. While I haven't found it to be a hugely discouraging factor, some people don't like how it feels hollow. The floating floor acts a little different because it is placed above an underlay. It won't feel like any other floor.
Floating Floors Cannot Be Refinished
A floating floor installation doesn't give you room for refinishing. Their design incorporates a sealed finish that just can't be sanded again. If the floor starts showing signs of damage, they need to be replaced. You can't get away with refinishing the floor, as this isn't an option.
Tips to Keep Your Floating Floor in Mint Condition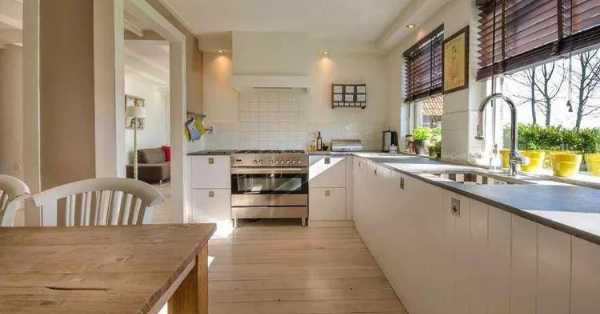 To keep your floating floor in a good state, you should consider regularly vacuuming it. If there is a spill, clean it as quickly as you can. Apart from that, if you have pets, ensure their nails are trimmed to avoid unnecessary scratches on the floor.
Tip 1: Vacuum Floating Floors Regularly
When you have a floating floor, you need to keep it clean. The best thing you can do for them is keeping them away from unnecessary exposure to water. Vacuuming is a good idea and can help keep the floor in a mint condition.
If you want to learn about awesome vacuum cleaner options, we have you covered!
Are you searching for the perfect vacuum cleaner? In this guide, we review the best overall, the best for allergies, the best for deep cleaning, the best for everyday use, and the best robot.
Tip 2: Clean Spills on the Floating Floor ASAP
If there is a spill, don't waste any time. Grab a cloth or a tissue and wipe away the liquid. You don't want your floating floor to have exposure to a spill for a long duration. After all, the liquid can seep into the underlay and cause a greater mess. You don't want this to happen.
Tip 3: Trim Your Pet's Nails to Avoid Scratches on Floating Floors
If you have a pet at your home, the best thing you can do is keep their nails trimmed. If they have sharp nails, they can inadvertently damage the floor by scratching it.
Conclusion
Floating floor refers to the installation method which doesn't involve the use of either glue or nails. The planks or tiles are placed above an underlay through a click-lock system (or other unique design). They are affordable and can easily be replaced, making them suitable for homes with a lot of traffic.
If you're interested in learning more about flooring in general, I recommend you head over to our amazing post about top kitchen flooring trends!
If you are looking to build your kitchen floor in a modern yet durable way, check out these 2021 flooring trends.