Over time, carpet flooring brands have flooded the market with varieties of carpets providing customers with lots of options to choose from. If you have ever asked the question "what carpet brands are the best to choose from?" then this ultimate guide will answer the question.
The best carpet brands include Mohawk Industries, Shaw floors, Stainmaster, Fabrica, Dream Weaver, Tuftex amongst others. Although the list is not exhaustive, it sure has been duly researched to provide the top carpet brands in the industry.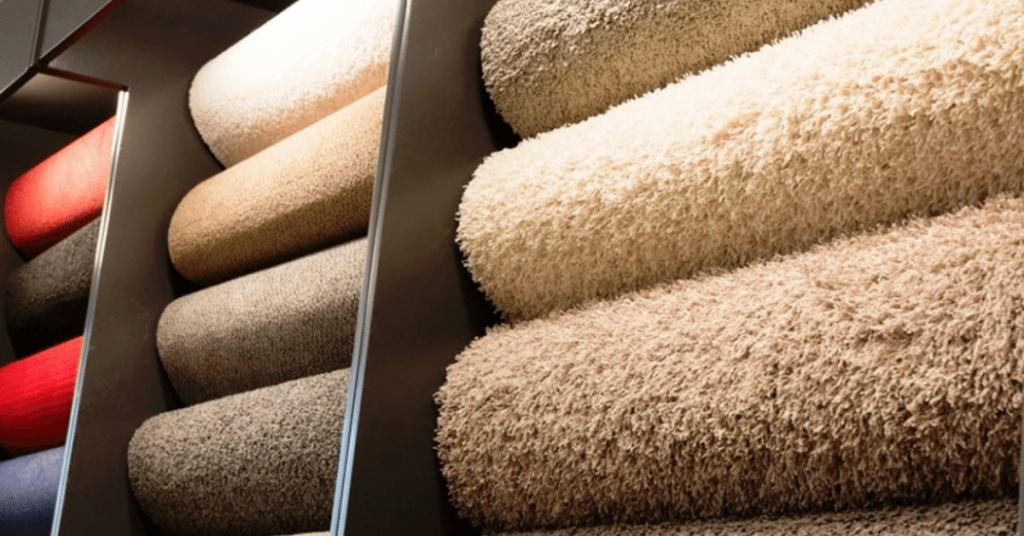 A Review of the Best Brands
Over the years, there has been a cut in the number of carpet manufacturers. Today, the carpet flooring industry is dominated by a selected few.
Mohawk and Shaw happen to be the two giants at the top of the ladder, swallowing up their competitors and almost driving others out of business.
Some other brands are beginning to step up their game and are starting to compete aggressively with the giants in manufacturing high-quality carpets.
Mohawk Industries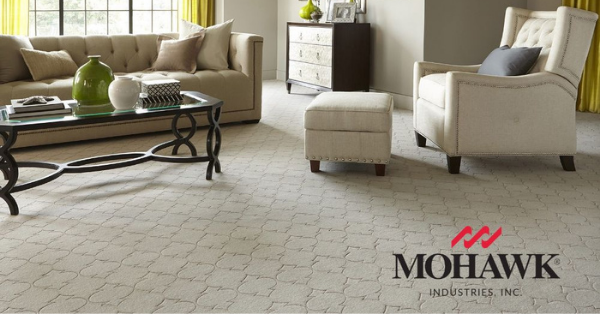 Mohawk flooring has made a name for itself at the top as the biggest name in the flooring industry.
They are well known for their popular flooring option called the SmartStrand Forever Clean, which is specifically designed to resist the toughest household stains. This particular product is a favorite for pet owners.
Another remarkable thing about Mohawk Industry is its implementation of polyester in carpet manufacturing which has produced some of the brand's most durable and stunning carpets.
Their objective through the years has been to provide families with lifetime protection against stains and other mishaps including carpet smiling, progressive wear amongst others. Conversely, this has been the cause of the high cost of their carpets.
Shaw Floors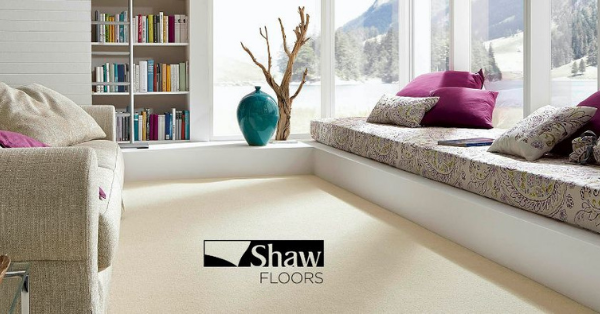 Shaw is another high flier in the industry and has become a household name when it comes to carpets. It is a brand that has built recognition and a massive customer base as one of the best in flooring designs and customer service.
Just like Mohawk, Shaw's carpets are also targeted towards families, providing products and varieties of high-quality carpets that are specifically designed to resist excessive wear and heavy staining.
If you are looking to buy a durable carpet with ease of maintenance then Shaw is the carpet brand to go for.
Aside from their dedication to sustainability, Shaw Floors encourage recycling, unlike some other big brands in the flooring industry.
The only downside is that these high tech carpets may be a little costlier than the conventional alternatives flooding the market.
PRO TIP
SINK THE MONEY
If you can afford additional money to buy their carpets, go for it by all means, for it will save you lots of trouble in the long run.
Stainmaster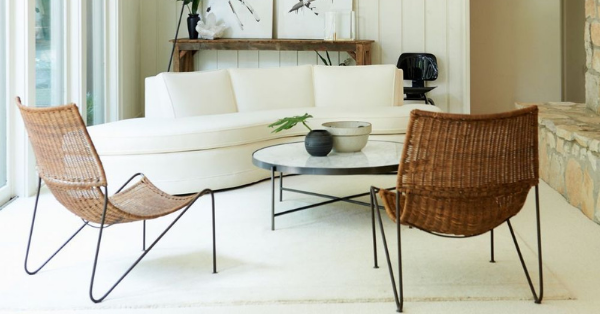 Judging from the name of the brand, it is obvious that Stainmaster carpet aims to protect against lasting damages which may result from staining and spillages. To this effect, it is always advertised as a favorite for pet owners and families with children.
Their range of flooring options is best known for their waterproofing and allergen-free abilities.
Stainmaster flooring is also considered as one of the cost-effective range of carpet brands without compromising on quality and durability. The brand is also a manufacturer of cleaning products designed to be used on their flooring options for long-lasting use.
Although Shaw flooring and Mohawk industry are the biggest brands presently, Stainmaster is now a clear competitor and worthy one at that.
Fabrica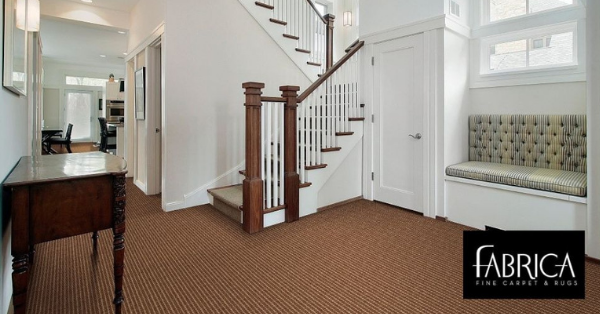 Another high-end carpet brand that specializes in various materials for flooring types is Fabrica. This is a brand specifically designed for luxurious living spaces and essentially geared towards providing stunning long-lasting carpets. Their superior style, sustainability, and attention to detail have given them an edge in the flooring industry.
Fabrica emphasizes the fact that the company designs and crafts its flooring solutions using state of the art technology which has automatically placed them above their competition when considering innovation.
These innovations particularly in their specialization in wool and nylon has brought them recognition by the Carpet and Rug Institute and the Green Label Plus certification. To a layman, it simply means that their flooring products are less likely to carry allergens.
Dreamweaver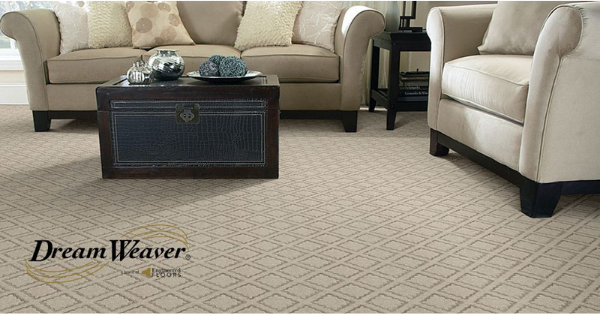 Dreamweaver is a carpet brand that is committed to providing hard-wearing carpets that are highly resistant to spillages and common stains.
In a bid to promote their range of pet-friendly carpets, Dreamweaver emphasizes that the carpets and other flooring products bought from them will last for life.
They have carved a name for themselves, and their products are available in varieties of shades, grading, thicknesses, and colors; providing you with a palette of different color options to pick from.
Another interesting trademark of Dreamweaver's products is the technology of color retention. While many carpets may lose their color after a few years of use, Dreamweaver carpets are designed to retain their colors even in intense sunlight.
Anderson Tuftex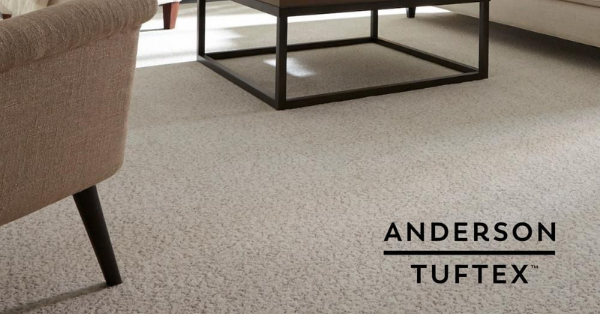 Anderson Tuftex is a brand that is famous for specializing in twist carpeting and firm patterned weaves. The brand's array of flooring options is available in warm natural colors referred to as timeless design, popular with many home builders across the country and beyond.
Although Anderson Tuftex carpets may be a good choice when it comes to settings like adult bedrooms and comfortable office spaces, they may not be the best choice for areas of heavy family usage.
Surprisingly, it is a sub-brand of Shaw flooring but runs as a separate entity which makes it easy to tell the difference between products from the two brands.
Making a Choice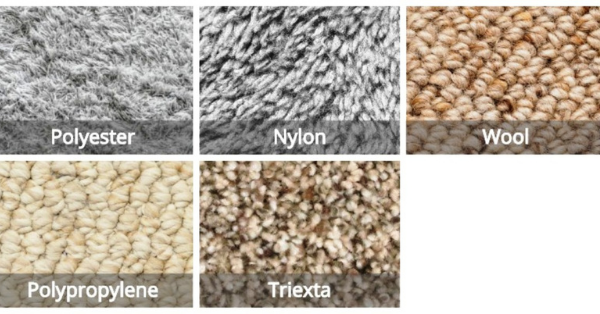 Having read through this review, you will find out that various carpet brands specialize in providing soft flooring options for home builders. It is also a fact that different people will go for different factors that they consider essential to them while choosing a carpet brand to patronize.
Running towards collections from big brands like Mohawk, Shaw, and Stainmaster is not entirely a bad thing as they have built an excellent reputation over time.
Some people may consider the tough exterior of Anderson Tuftex carpets; others may prefer the stylishness of Fabrica carpets or even the Color retention technology of Dreamweaver carpets. It still boils down to what factors you think are essential to you and of course, the amount of money you are willing to spare.
Here are a couple of posts that I'm sure you'll find interesting if you're on the market for a new carpet:
If you're about to buy a carpet you need to know about the different fiber materials. They all have their pros and cons, so read this to choose wisely!
There are many places near you that offer carpets. And you want to get a good deal and fair installation prices, right? This guide will help you decide where you should buy your carpet.
Conclusion
Buying a carpet for use in any home is more like investing. Make the wrong choice and you are sure to lose money in the long run. The choice of carpet you make should not only center on the color or material that appeal to you.
You should also consider the brand and its trustworthiness. Investing in buying a carpet for your floor will add beauty to your home but if you take a gamble on it, it may turn out to become an expensive fail.
For professional help on deciding the best carpet brand suitable for you, there are experts waiting to help you.( click here)