When getting your carpet cleaned, the only question that remains is whether or not to vacuum it. It is important to weigh out the costs and benefits of doing so before you get your vacuum cleaner running.
It is recommended to vacuum your carpet in case the professional cleaner did a poor job at cleaning your carpet. Vacuuming it will get rid of any residue left over by the cleaner.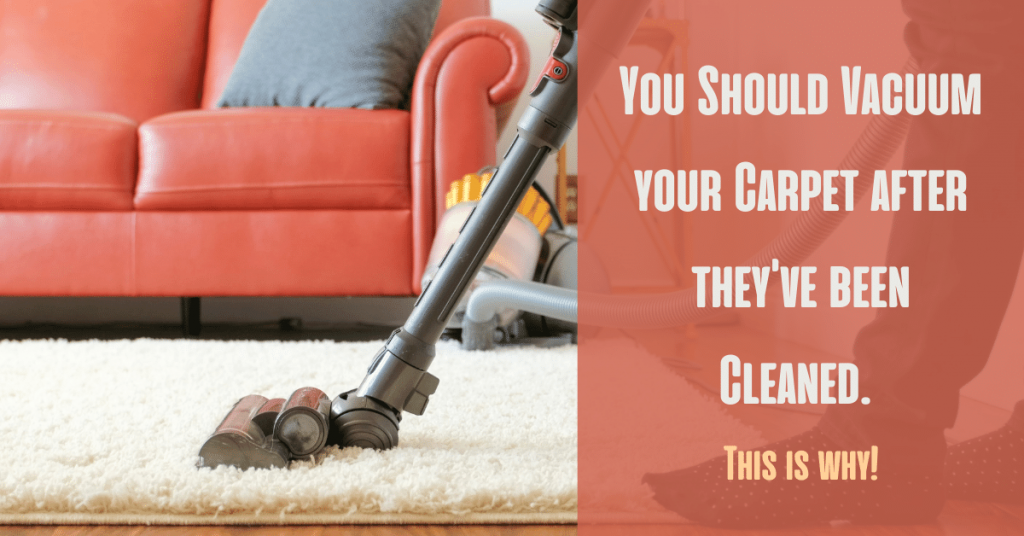 Should You Vacuum Your Carpet after it has been Cleaned?
Yes, it is ideal to consider vacuuming in order to get all the residue of cleaning out of your carpet and to make it look brand new. Poor cleaning methods tend to leave a lot of residue clinging to the fibers of a carpet. It is best to ensure no residue remains.
In order to help you make the final decision, here are some pros and cons of vacuuming your carpet after it has been cleaned.
Pros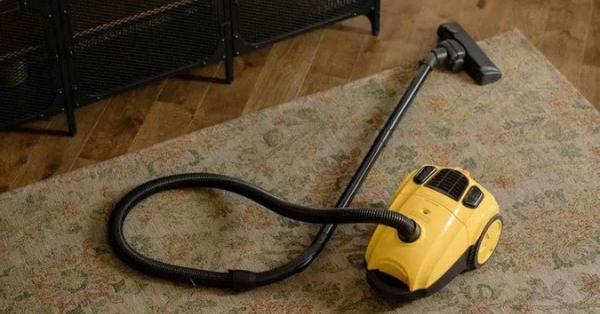 Vacuuming your carpet right after it has been cleaned has a lot of benefits. Keep reading to find out more!
1. Gets Rid of Residue
Poor cleaning methods can leave a lot of residue in your carpet. This can be a problem if it gets stuck to the fibers. It is best to remove it as soon as you can since the chemicals in the residue can pose as a health hazard.
PRO-TIP
IT IS ADVISED TO VACUUM YOUR CARPET THOROUGHLY AND GENTLY TO ENSURE NO RESIDUE REMAINS
Make sure to vacuum your carpet only after it dries. Vacuuming over a damp carpet will take all of your time and energy. You don't want your hard work to go in vain.
2. Deep Cleans Your Carpet
Vacuuming your carpet immediately after it has been professionally cleaned ensures a process of deep cleaning. It ensures your carpet is stain and dirt free. Vacuuming also gives a smooth finish to the carpet.
Your carpet will end up looking spotless and as good as new in no time.
3. Smooths Out the Surface
Vacuuming ensures the fibers don't stick out from different parts of the surface. Uneven surfaces are not a good look for a carpet. If you are someone who pays close attention to detail, you might want to consider vacuuming your carpet after it has been cleaned.
WARNING!
DO NOT VACUUM YOUR CARPET IF IT IS WET! YOU CAN TRANSFER THE DIRT TO THE CARPET.
Now that we've discussed the benefits of vacuuming your carpet after it has been cleaned, let's move on to the cons of doing so.
Cons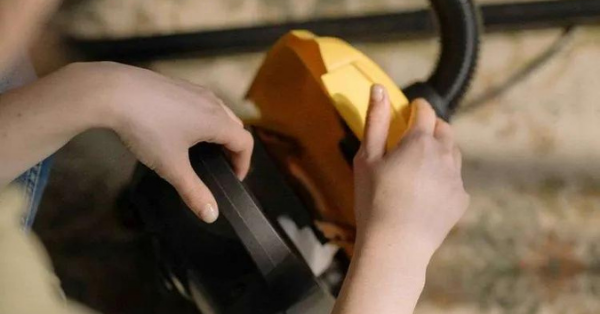 You might want to take a look at the reasons why you shouldn't rush to vacuuming your carpet immediately after it has been cleaned.
1. Damages the Carpet
The soft fibers of your carpet are vulnerable especially right after it has gone through a process of deep cleaning. Rushing to vacuum it might pose a threat to the sensitive fibers.
PRO-TIP
VACUUM OVER YOUR CARPET SLOWLY AND GENTLY TO AVOID ANY DAMAGE
It might even cause a tear if your carpet isn't sturdy enough.
2. Might Reverse the Process
When cleaning your carpet, you have to make sure it is not wet. Your vacuum cleaner can easily transfer dirt to your carpet if it is soaking wet.
It is best to wait for a day or two before you get to vacuuming it.
3. Could be a Waste of Time
Before considering vacuuming your carpet, you must take a close look at your carpet. If your professional carpet cleaner did a remarkable job at ensuring a smooth finish, no vacuuming will be required.
Vacuuming over a spotless carpet will not only damage your carpet but also take up your time especially when you have work deadlines to meet. Trust me, you do not want to leave your boss hanging.
Now that we've looked at the disadvantages of vacuuming your carpet after it has been cleaned, let us look at the best vacuum cleaner for a sensitive carpet.
Best Vacuum Cleaners for Soft Carpets
You need to take extra care when tending to a sensitive carpet. No need to worry since most vacuum cleaners have the essential features to ensure your carpet is squeaky clean without posing a threat to it.
Miele Complete C3 Soft Carpet
The Miele C3 Soft Carpet vacuum cleaner has different suction levels. It does the work without producing any loud noises from the motor.
It has a set of in-built accessories and features that make it an excellent choice for anyone who is passionate about cleaning around the house. What's more, is it comes in a variety of colors. 
If you are interested to consider making the final purchase, check it out [amazon link="B00R43I4EU" title="here"/] .
[amazon box="B00R43I4EU"]
However, it might not be the best choice for you if you are looking for a more budget friendly option.
Eureka NES215A Blaze
This vacuum cleaner has a hand vacuum that can easily be removed when need be. What's interesting about this machine is that it does not require much use of the beater bar. 
You can clean every nook and cranny of your carpet with the removable hand vacuum whenever you need to. The [amazon link="B09Y7ST4LM" title="Eureka NES215A"/] weighs only 4 pounds which allows it to be carried almost anywhere. It has a greater cleaning efficiency in comparison to most vacuum cleaners because of the advanced technology used in the swivel.
[amazon box="B09Y7ST4LM"]
Conclusion
We have looked at the costs and benefits of vacuuming your carpet after it has been cleaned. These included getting rid of residue, deep cleaning your carpet, and costs being damage to the carpet and a waste of time. We have also provided the two best options of vacuum cleaners for soft carpets. These included the Miele C3 Soft Carpet cleaner and Eureka NES215A Blaze.
If you enjoyed reading about vacuum cleaners, feel free to check out our post about the best vacuum cleaners .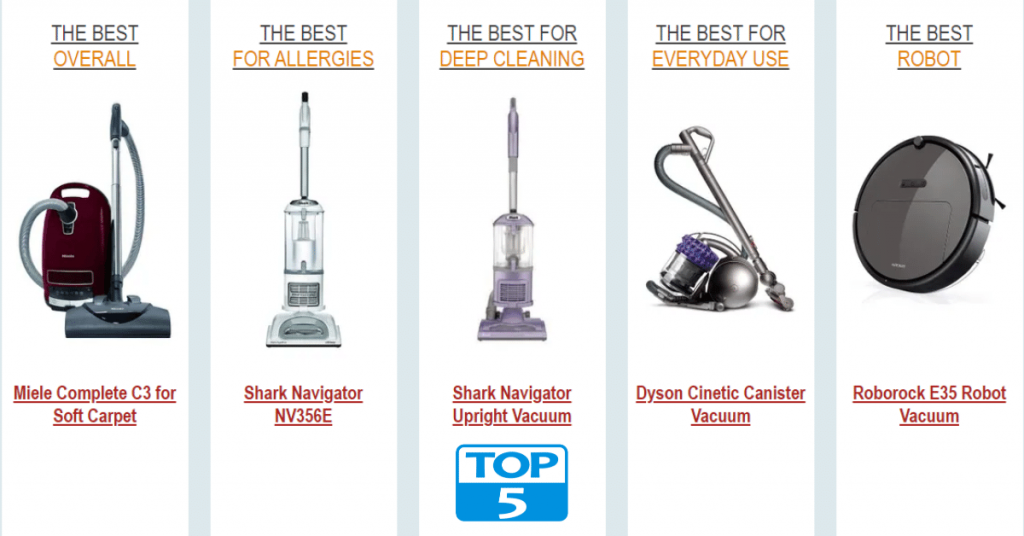 Are you searching for the perfect vacuum cleaner? In this guide, we review the best overall, the best for allergies, the best for deep cleaning, the best for everyday use, and the best robot.