START HERE
Have you found a bug on your carpet and don't know what it is? Could it be dangerous? How should you get rid of those bugs? Perhaps you haven't found a bug, but you've noticed that something is biting you at night, or eating your carpet and clothes. What could those be?
This page of the blog is meant to act as an ULTIMATE PEST CONTROL GUIDE. We have a lot of information on our blog regarding Bed Bugs, Carpet Beetles, Carpet Moths, and many other types of bugs. But we realized that there wasn't a place that our readers could use as a guide to, first, Know what type of bug you have, and then Hire an Expert to get rid of the problem.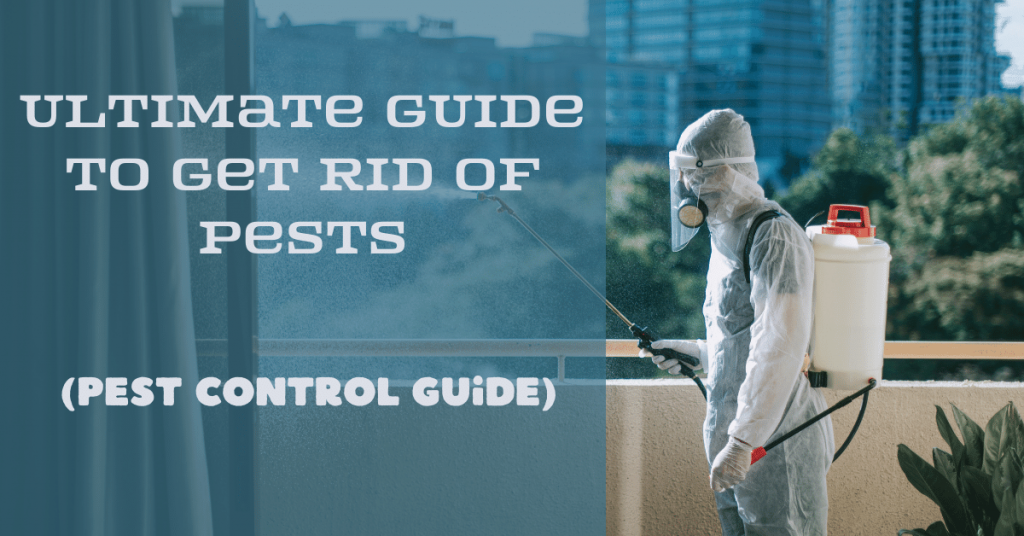 This guide is meant to take care of that problem. This are the different things we'll be talking about:
1. Know What Type of Bug You Have
First things first, you have to identify what type of bugs you have on your carpet. Because if you don't know what type of bug you have, you wont know how to take care of the problem. And this might not be as obvious as you may think! Because the bugs are so small some times, that it's hard to tell the difference. Sometimes you don't even see the bugs, but the larvae or the bugs shell. So this is more necessary than many people think!
The most frequent question we get asked is the difference between Carpet Beetles and Bed Bugs. But check our other post on What Causes Carpet Bugs too!. You'll find a lot of information, not only on how to identify the different bugs, but on how to prevent them.
One you've identified what type of bugs you have, you may want to head over to the Bed Bugs section, the Carpet Beetles section, the Carpet Moths section, or the Other Bugs section.
2. How To Hire an Expert
Once you've identified the type of bug (or even if you haven't), it's time to hire an expert to help you get rid of the problem.
The thing is… if you have a pest problem, you'll need a good pest control professional. And not just any professional will do. You'll need a good professional to get rid of the problem.
Why? Because if a single egg or larvae is left alive, then the problem will repeat itself over and over again. That's a terrible thing! So it's better to hire a good professional the first time.
How can you hire the best pest control professional at a reasonable price?
The best possible way is to use a Professional Services Platform. Instead of calling dozens of professionals and asking for quotes, these platforms will allow you to find the best pest control companies in your area. They'll send you quotes, and you'll be able to see if they do their job properly because of the reviews left by previous clients. I honestly think this is the best way to find great pest control companies. And at an affordable price too!
The 2 platforms that I would recommend are Thumbtack and Homeadvisor. I like Thumbtack a little better, because it's easier to use and the pros seem like they care about every client more. On Homeadvisor, it's more about the numbers (the more jobs you do, the more you get paid). But you can use either of them! They're excellent services.
3. Bed Bugs
Now that you've identified that you have a bed bug problem, it's time to solve the problem! You can either hire an expert through Thumbtack or get rid of the problem yourself. If that's the case, these are a couple of online shops that I think you should really visit. We've tested their products, and they work way better than anything you might find on Amazon or other regular ecommerce sites.
I wouldn't consider anything else. Why? Because other products seem to work fine, but they don't kill all the eggs. And so… you'll have a bed bug problem again soon. The better (and cheaper) option is to buy high quality products the first time:
The first shop I want you to know about is Say Bye Bugs. Their spray is one of the most effective sprays you'll ever find! It's the only product they sell, so you can't go wrong here. I would recommend this spray if your bed bug problem isn't huge. If the problem is too big, calling a professional is the best option. But this is an amazing product overall! I even recommend it to people who don't have bed bugs but have had them in the past. It's the "just in case" product I would recommend.
My Cleaning products is a company that sells multiple products. But there is one product I particularly love: The Bed Bug Detergent. If you have bed bugs and don't want to be bitten, that's the first thing you should buy. I haven't seen anything like it on any other store. It's an amazing product! Once you've cleaned your sheets with their detergent and you're not getting bitten anymore, it's time to get rid of the problem.
And in order to do that, they sell sprays and pesticides to kill bed bugs too. Their pesticides are not harmful, so these are the sprays I would recommend to anyone who has kids or pets.
But seriously, the detergent is a must!
That being said, here are a couple of bed bug posts, that will help you get rid of these tiny (but annoying) creatures once and for all:
4. Carpet Beetles
If you're reading this, then you must have a carpet beetle problem. Don't worry! Out of all the pests, carpet beetles aren't the worst you could have. It's extremely common too, so don't worry about it too much. I would recommend you read the following posts on Carpet beetles. Once you know more about this pest, you'll know how to take care of it.
And if you're still unsure, you can always hire a pest control expert through Thumbtack.
5. Carpet Moths
Another classic bug you might encounter… Carpet moths aren't as common as carpet beetles, but it's easy to find them across the USA. If you have a carpet moth problem, I would recommend that you read the following posts. I'm sure you'll find a lot of information on How to Prevent and Kill Carpet Moths, but it would also be a good idea to know What causes carpet moths.
6. Other Bugs
You might have found a bug on your carpet that isn't a bed bug, a carpet beetle or a carpet moth. If that's the case, your not crazy! There are dozens of insects that can be found on carpets (especially wool and other natural fiber carpets). These are some of the most common carpet bugs you might find.
But remember! If you're still having trouble identifying what type of bug you found on your carpet after reading these posts, it would be wise to call an expert.
Conclusion
And that's it! We've covered everything that you should know about almost every bug that you could find on your carpet. We're always happy to help our readers!