START HERE
If you're reading this guide it's because you're going to hire a Professional Carpet Installer. Congrats! You came to the right place.
Since Carpet and Rug World started, we've received a lot (a lot!) of messages from people asking us how to find good carpet installers. And I get why this might be difficult! Most people don't know anything about carpet installation… so how do you know if you're hiring the right one? Or what's even worse… how do you know that a bad installer won't ruin your new and beautiful carpet?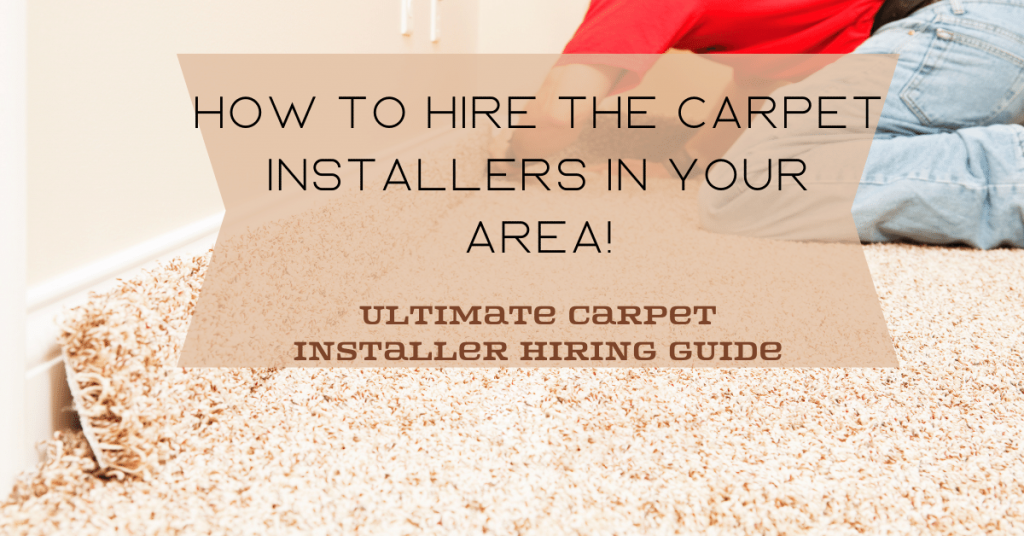 These are legitimate concers! And I've seen many expensive carpets ruined because the installer had no idea what he was doing.
In this guide we're going to be helping you with an answer on how to find the best carpet installers. But we'll do a lot more than just that! We'll also share with you a couple of post on How Much Carpet Installation Costs, Carpet Tiles, and Other FAQ regarding carpet installation.
Before we start… If you haven't bought a carpet yet, PLEASE! You have to visit our guide on Carpet Buying Guide. It took forever to write that guide, but we're extremely happy with the end result. It's full of resources to help people who are about to buy a carpet. So check it out before you leave! And once you know what carpet you want to buy, come back here to see How to Find the Best Carpet Installers
1. How to Find the Best Carpet Installers
This is an important question to ask, because not a lot of people "have a guy" that can install a carpet properly. And if it's not done correctly, then they could be potentially ruining your new and expensive carpet. And even if you do find a good carpet installer, how do you know you're not over paying?
Both of these problems can be solved by requesting multiple quotes. The only problem is… it's very time consuming. But it doesn't have to be! Thanks to professional services platforms, you can easily request multiple quotes to local companies in your area. And what's best… you can check the reviews that past clients left. It's a win-win! You find a good carpet installer, and they find a new client.

The 2 platforms that I would recommend are Thumbtack and Homeadvisor. I like Thumbtack a little better, because it's easier to use and the pros seem like they care about every client more. On Homeadvisor, it's more about the numbers (the more jobs you do, the more you get paid). But you can use either of them! They're excellent services.
A lousy installation severely reduces the lifespan of your carpets. To avoid such a fiasco, you must learn how to find the best carpet installers in town!
2. Carpet Installation Costs
If you use Thumbtack to request multiple quotes, you shouldn't have a problem finding an honest professional. But just in case you want to make sure you're paying the right price, we wrote a Carpet Installation Costs post, so that you know what you might be dealing with!
If you're looking to install carpeting in your home and want to get an idea of how much it's going to cost, this article will guide you based on the style of carpeting you want to invest in!
3. Carpet Tiles: Everything You Need To Know
For those of you DIYers who are always asking about if it's possible to installe a carpet yourselfs. The answer is… I wouldn't recommend it to 99.99% of the people I know. Unless you have a lot of experience with similar projects, or have done it before, it's better to hire a professional. I wouldn't risk ruining a carpet just to save a couple of bucks.
Carpet Tiles, on the other hand, are quite easy! Almost anyone can do it given the right guidance. And that's exactly what I'm here to do. Here are a couple of posts that should help you decide if carpet tiles are the way to go and how to install them yourself: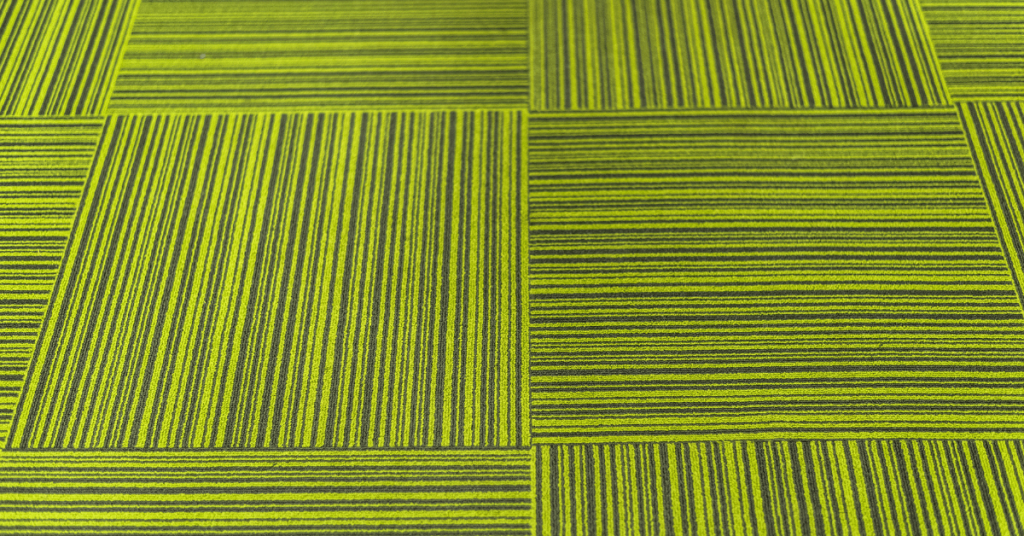 Do you want to install carpet tiles? This Ultimate Guide will teach you how to install Carpet tiles in 7 simple steps. It's extremely easy. Anyone can do it!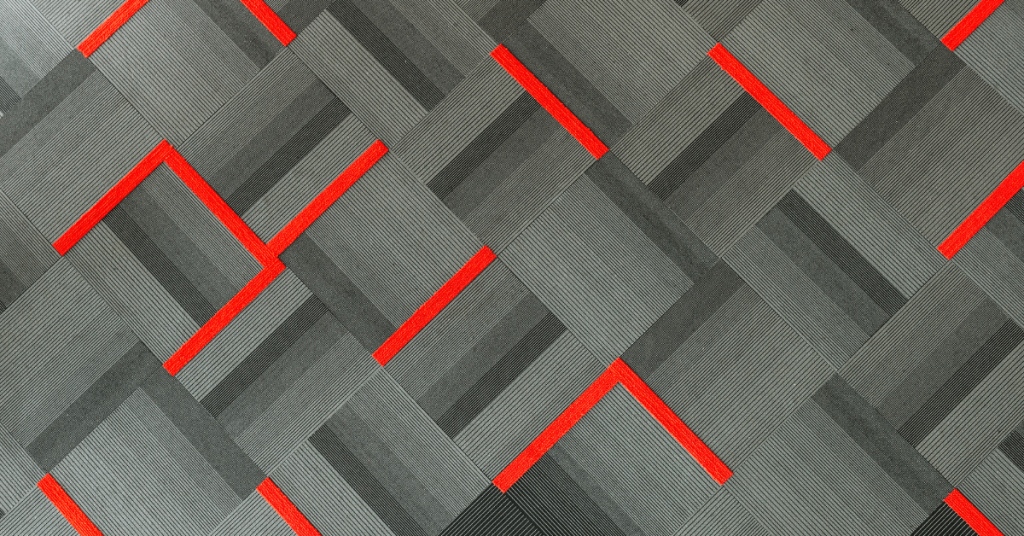 Are you wondering if carpet tiles are cheaper than wall-to-wall carpets? This post will show you factors to consider in determining which option is cheaper for you. You will also find the 7 easy steps to install carpet tiles.
Are you thinking on buying carpet tiles for your office or home? These post will cover 6 pros and 4 cons you should consider!
Carpet Tile Installation can be tricky. But with the right guide anyone can install carpet tiles without adhesive. Keep reading to learn how!
4. Other FAQ
Last, but not least, here are a couple of questions that might be helpful! Installing a carpet is difficult, but fixing wrinkles, browning or other issues isn't as hard. If you'd like to know more about how to fix those (and other) issues, here are some posts that might be helpful:
If your carpet is buckling or wrinkling it can be to one of these 5 reasons. But whatever the cause, there are 2 easy ways to fix it renting or buying a couple of tools.
If you start seeing brown spots or stains in your carpet (especially after you've cleaned it), you're suffering from carpet browning. Learn how to solve it!
Are you wondering how to best stretch your carpet? This post will show you how to do it right in 7 easy steps. You will also find the causes of wrinkling and the tools you need for carpet stretching.
Are you wondering if that unwanted carpet of yours can be recycled? This post will answer all your questions. You will also find the two major reasons to recycle your carpet.
Are you wondering if you can pull up your carpet and install another anytime you feel like it without worrying about getting things messed up? This post will provide you with the 4 things to know before pulling up your carpet.
Are you wondering how to patch your carpet? This post will show you how to do it in 8 easy steps! You'll also find a list of all the items you need!
Conclusion
And that's it!