START HERE
If you're reading this, that probably means that you're about to hire a carpet cleaner. Well, congrats! This guide will give you very helpful tips. Not only on How to Find the Best Carpet Cleaners in Your Area, but on How Often to Clean Your Carpet, the 5 different carpet cleaning methods that are being used in 2022, How Much Carpet Cleaning might Cost and The Benefits that Professional Carpet Cleaning has.
Professional Carpet Cleaning can be a pretty complex issue. We have over 200 posts just talking about Carpet cleaning! On this page I want to answer the basic questions and point you to the must-read posts (in case you're interested).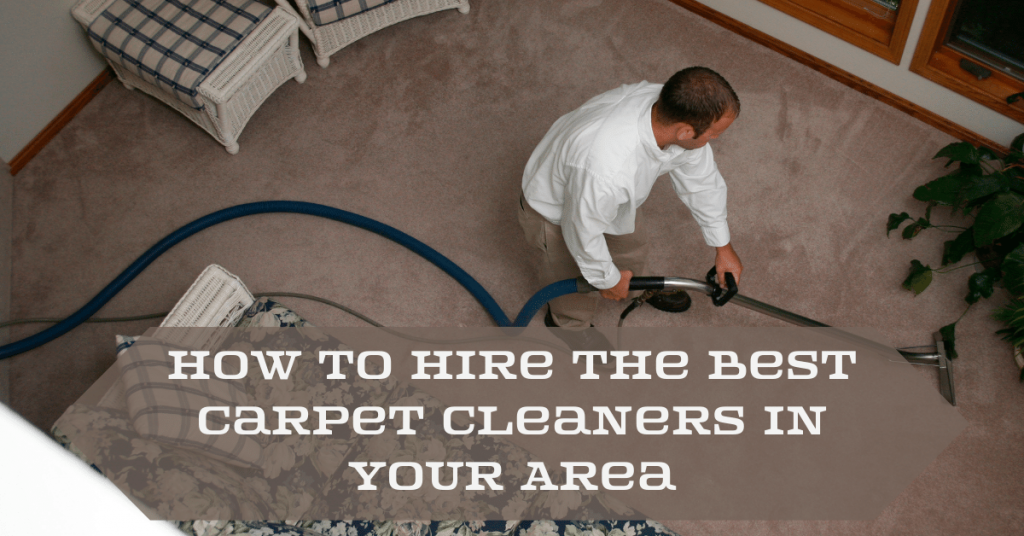 These are the different topics we'll be covering:
1. How to Find the Best Carpet Cleaners in Your Area
I know… Hiring a professional carpet cleaner isn't precisely fun. If you want to get a good price, you have to call dozens of carpet cleaners close to you home. And even then… how do you know they're good at doing their job? And that's quite an important question to answer, because a bad carpet cleaner could ruin your carpet. I'm sure you've heard about Carpet Browning. That happens because the carpet cleaner didn't do the job the right way, and it could potentially ruin your carpet for ever.
So… What's the best way to find a Carpet Cleaner in your area?
There are 1 ways that I would recommend:
1. Use a Professional Services Platform. Instead of calling dozens of carpet cleaners and requesting for a quote, you go into the Professional Services Platform and request a service. You'll get as many quotes as you want! And what's best… you'll be able to see reviews from other customers. That way you'll know you're hiring a good carpet cleaner.
The Platform that I recommend the most is Thumbtack. They're an amazing company! All you have to do is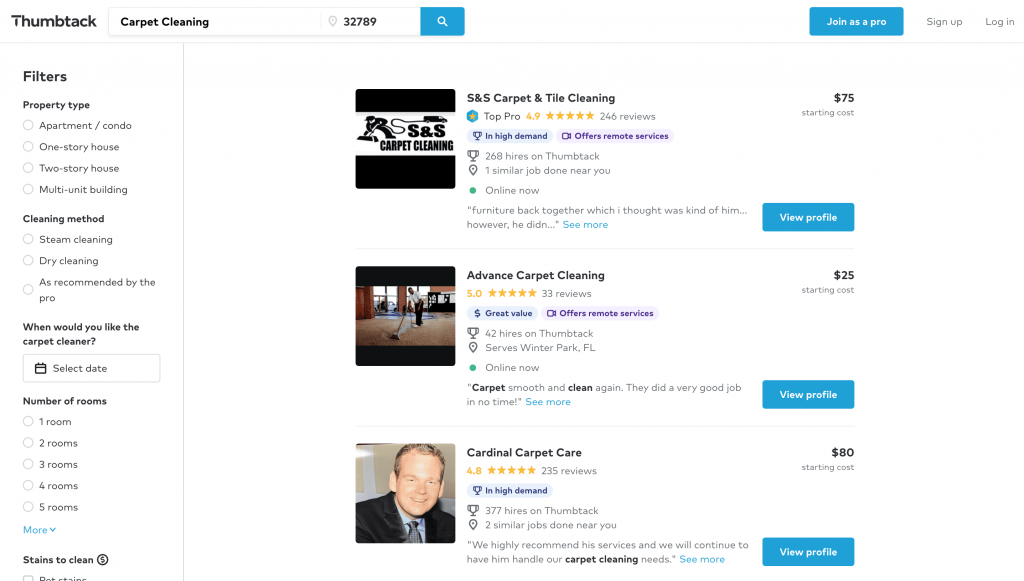 2. How Often To Clean Your Carpet
This is an extremely important question! Because if you clean your carpet when you should, the stains won't sit in and it will be way easier to clean.
I would strongly recommend that you read the following post on How Often You Should Clean Your Carpet. I really think that a carpet's lifespan can be easily doubled if you follow the guidelines on that post.
Some professionals exaggerate (A LOT!) when talking about how often you should clean your carpet. Take a look at the real frequencies certifying entities recommend!
3. Benefits of Professional Carpet cleaning
If you're unsure about whether or not you need to hire a professional carpet cleaner, here are a couple of posts that might help you decide: Benefits of Professional Carpet Cleaning and Is Professional Carpet Cleaning Worth it?.
But what most of you want to know is… Is Professional Cleaning so much better than doing it myself?
In my opinion, it is possible to have a carpet almost as clean as a professional would clean it. But in order to achieve such results you must follow the guidelines on the post about how often to clean your carpet. Because if not, then there will be stains that you won't be able to get out. And to be honest… not many people are rigorous enough. And thus, would require a professional carpet cleaner (click here to find a professional).
But if you really want to try to clean it yourself, we have a page with all the equipment you might need here.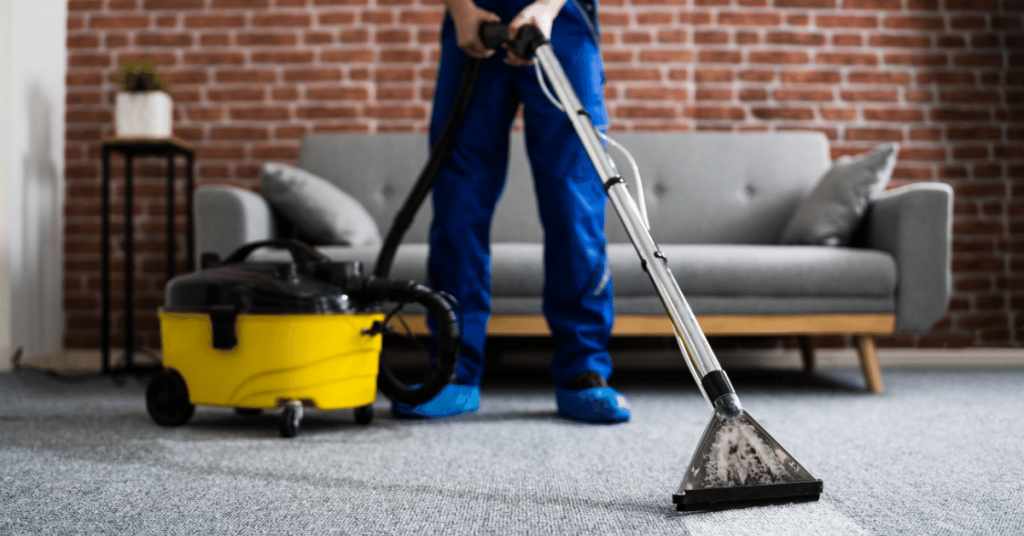 Carpet cleaning has a lot of benefits. And having your carpet cleaned by a professional has even more! Check the 10 benefits of professional carpet cleaning.
Thinking of hiring a professional for your carpet cleaning but still confused? Here are some important insights that will help you make a sound decision.
4. Professional Carpet Cleaning Methods
This is EXTREMELY important! Because if you have no idea of what method your carpet cleaner is going to use, you won't know if its good or bad for your carpet. And it's really very very simple! There are 5 professional cleaning methods you should know about. But the most frequent question that we get is usually the difference between steam cleaning and dry cleaning.
We have posts that cover both topics. I would strongly recommend that you read them before you actually hire a carpet cleaner:
Every time you call a Carpet Cleaner the same question… Do you want Steam or Dry Cleaning? And they never agree which is best! This post finally explains it.
There're 5 essential carpet cleaning methods. Their cost and effectiveness can change. Learn which is best for you!
5. Carpet Cleaning Cost & How To save money!
Last, but not least… it's time to talk about how to save money!
Unlike carpet installation, carpet cleaning tends to be a regular task on many homes (at least it should be!). That's why knowing how much carpet cleaning costs is so important! We have an awesome post with a cool inforgraphic and a calculator that we spent a lot of time working on.
If you're not hiring your carpet cleaner through Thumbtack is a post you must check out if you don't want to be ripped of. It's a great post! (check it out here).
But we also have 2 extremely useful posts. The first one on 11 Tips to save money when hiring a carpet cleaner and another one on How Much it Costs to Clean an Area or Oriental Rug?.
Check the posts right here: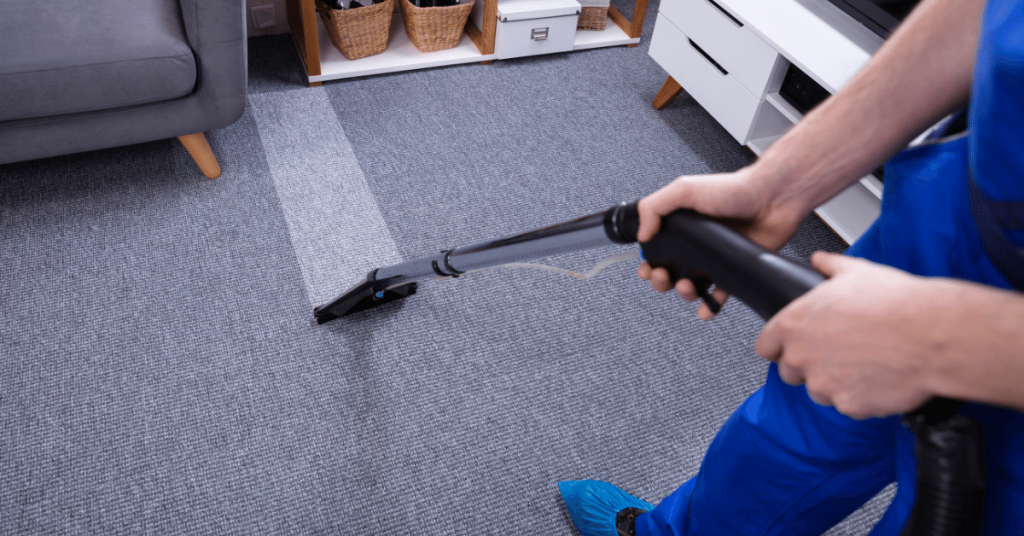 How much does carpet cleaning cost? What's the average price? In this post we answer all your questions with a very useful infographic and a price calculator.
Cleaning an Area Rug or Oriental Rug can be very expensive. Make sure you read this guide by professionals to know how much it costs depending on the type of rug you own and its size!
This post is about finding the cheapest way of cleaning your carpets. We'll take into account everything… cleaning prices, cleaning quality, DIY methods & Professional methods.
Conclusion
And that's it! I really hope you found this guide helpful.
And if you'd like to see more, we also have similar guides on: Carpet Cleaning, Buying a Carpet, Vacuum Cleaners or Buying a Rug.