START HERE
If you're reading this page, you're probably about to buy a new carpet. Congrats! Having a new carpet is awesome, and it makes a home look so much better.
However! Buying a carpet might be somewhat complicated. If you don't know what you're doing, you could end up buying a super expensive carpet that won't last that long.
Don't worry! That won't happen to you. That's why I wrote this ULTIMATE GUIDE. In this guide we'll be covering many topics. The most important of which are: the 5 Things You Must Know Before Buying a Carpet, Best Carpet Brands & Types of Shops, How to Find the Best Carpet Installers and How to Take Care of Your Carpet.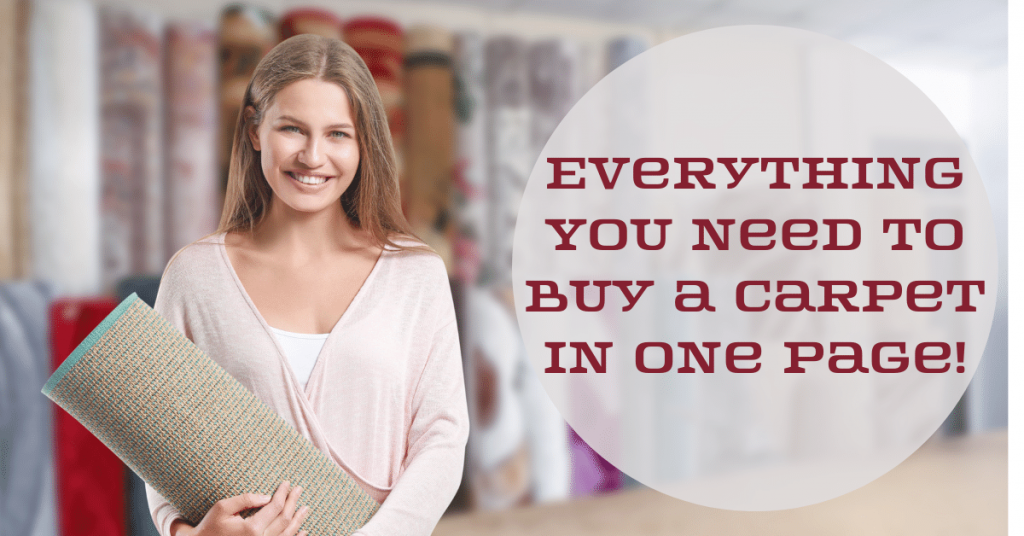 All of them are very important topics! But since I don't want to make this guide extremely lengthly, I'm linking to the main pages of this website where you'll find all the information.
1. The 5 Things You Must Know Before Buying a Carpet
First things first, you need to know what carpet you want. And in order to know what carpet you want, you need to know a little bit about carpets. If not, the carpet dealer will sell you whatever carpet it is they make more money with. Trust me, I've seen it in the past.
But carpets aren't really that complicated! You only have to worry about 5 things. Just 5 things and you're done! Trust me, if you know these 5 concepts before you set foot in the carpet store, your buying experience will be completely different.
These are the concepts:
To help you get to know these concepts, we have 5 posts that explain each one of them in depth. I would strongly recommend that you need them:
A comprehensive look into the world of carpets. The different styles categorised on the basis of material, construction, and pile height, their advantages and limitations.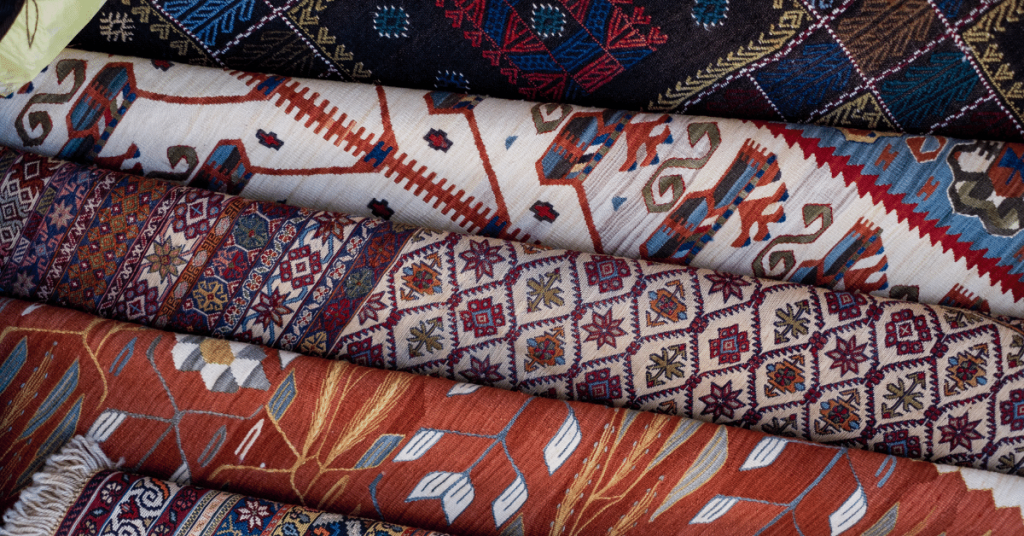 A detailed guide into carpet styles, differentiated on the basis of material, construction and pile height. The post also includes the things you need to keep in mind before buying a carpet.
If you're about to buy a carpet you need to know about the different fiber materials. They all have their pros and cons, so read this to choose wisely!
Padding is a huge part of buying a carpet. But it's not easy to understand and many salespeople make it hard on purpose. This Ultimate Guide covers everything you need to make a buying decision.
Carpet Pile and its height can be very important when it comes to buying a carpet. Learn about the different types and heights in this Ultimate Guide!
Carpe tuft or Carpet Twist is a very important Carpet Specification and not many people know about it! Read this before buying your carpet.
2. Best Carpet Brands & Types of Shops
Now that you know enough about carpets, it's time to go and buy a carpet! But where should you go? There are many types of shops, which one is best?
We wrote a post on the 8 best (and worst) places to buy a carpet. They go from Home Depot and other big-box stores, to franchises, and locally-owned stores. Everything you want to know about is in that post! I would strongly encourage you to read that post before you go buy a carpet.
We also added a new post on the best carpet brands. I honestly think it's not as important as knowing where to buy the carpet, but since that is something our readers wanted to know, we added it to this section.
These are the 2 guides if you want to check them out:
There are many places near you that offer carpets. And you want to get a good deal and fair installation prices, right? This guide will help you decide where you should buy your carpet.
Are you at crossroads in deciding the best carpet brand for your home décor? This post will point you in the right direction. It provides a list of the 6 best and trustworthy carpet brands to choose from.
3. How to Find The Best Carpet Installers?
This is the most important question you can ask yourself if you want to save money. Most people don't change their carpet very often, so it's unlikely that you'll "have a guy" that will install your carpet perfectly.
In order to find the best carpet installer, the best thing you can do is request multiple carpet installers for a quote. You'll find the best carpet installers and at a very good price!
How to request for multiple quotes?
You can either loose a lot of time googleing for carpet installers near you, or you could use an online service that will do it for you. You'll get the best possible price and you'll be able to see reviews from other clients. It's the absolute best way to find carpet installers anywhere!

The 2 platforms that I would recommend are Thumbtack and Homeadvisor. I like Thumbtack a little better, because it's easier to use and the pros seem like they care about every client more. On Homeadvisor, it's more about the numbers (the more jobs you do, the more you get paid). But you can use either of them! They're excellent services.
A lousy installation severely reduces the lifespan of your carpets. To avoid such a fiasco, you must learn how to find the best carpet installers in town!
4. How To Take Care of Your New Carpet?
Last, but not least, you need to learn how to take care of you new carpet. If you know how to take care of it, it will last a lot longer! We have a whole section on the ULTIMATE CARPET CLEANING GUIDE. But in case you just want to take a sneak peak, these are some of the posts:
Some professionals exaggerate (A LOT!) when talking about how often you should clean your carpet. Take a look at the real frequencies certifying entities recommend!
Are you wondering why your carpet seems to look worse right after cleaning? This guide covers the 3 most common reasons why that might be happening and the 3 most common cleaning mistakes you should avoid.
Carpet cleaning has a lot of benefits. And having your carpet cleaned by a professional has even more! Check the 10 benefits of professional carpet cleaning.
Have you ever wondered how to get out stains in a carpet? This guide covers everything… coffee, wine, dirt, pee, food, nail polish or even glue!
Conclusion
And that's it! I really hope you found this guide helpful.
And if you'd like to see more, we also have similar guides on: Carpet Cleaning, Hiring a Carpet Installer, Vacuum Cleaners or Buying a Rug.