The technological growth of the last few decades and advancement in the carpet industry has led to the creation of alternatives to traditional carpeting. Persian hand-knotted carpets evolved into wall-to-wall carpeting in the United States in the late 18th century when the first woven carpet mill started operations in Philadelphia.
Until the 1950s, the main fabric used in tufted carpet-production was cotton. Wool was slowly introduced in the industry after which other fibres began to take center-stage. With man-made fibres came new construction methods, dyeing techniques, and other diversified options for those who wished to own a carpet. Today, we have a variety of carpet styles to choose from.
The different styles of carpeting generally vary on the basis of the material, construction and pile height. Each one of them has benefits and drawbacks which I will illustrate in detail, hoping to help you choose the best option for your home. Whether it is the trimmed plush or the messier frieze, make an informed decision for your home keeping in mind your style of decor with the help of this post!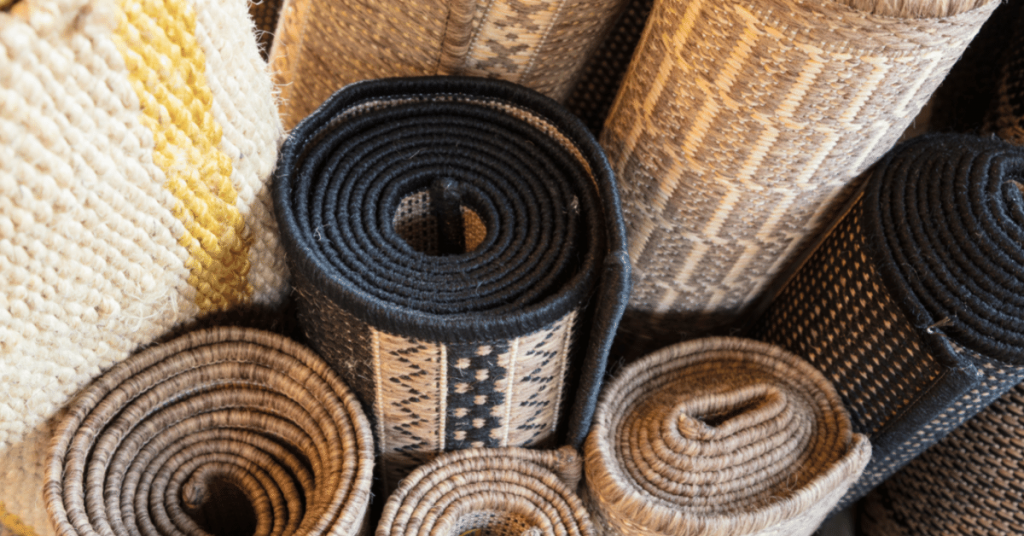 WARNING
PREPARE AN ESTIMATE
While looking for a carpet, make sure you make a rough estimate based on the chosen material and your measurements to avoid spending a lot of money.
PRO TIP
KEEP THE MATERIALS IN MIND
Start the carpet-hunting process by making a list of all the materials mentioned in this article and eliminate them one-by-one to arrive at the most suitable option.
Different Types of Carpet : Material
A carpet's material is a very important factor that helps determine its quality. There are different fibres used to make carpet, from natural yarns to synthetic ones. Read about their properties, advantages and weaknesses in the following paragraphs.
In this post we'll cover the basics. If you'd like to know more, perhaps you want to read some of the following guides:
If you're about to buy a carpet you need to know about the different fiber materials. They all have their pros and cons, so read this to choose wisely!
Choosing the right material for a rug will ensure its durability, longevity, and performance. Read this guide to learn more about natural and synthetic fibers.
Wool
Wool is the most commonly used carpet fibre. The natural fibre's durability and strength, paired with its luxurious appearance make it the best option for those looking for a worthy long-term investment. It is versatile and extremely comfortable to the touch. The production of pure wool carpet uses little or no chemicals which is why it is a great choice for allergic people. Wool fibres are great at hiding soil as they don't reflect light like while also being flame-retardant.
The drawback of this extremely soft and resistant fibre is that it is susceptible to mold growth. This is because of its ability to absorb and retain moisture which also leads to easy staining. Because of these reasons, wool requires regular cleaning and it wouldn't be suitable for those living in homes with high indoor humidity. Wool is also more expensive compared to synthetics and is sensitive to certain chemicals.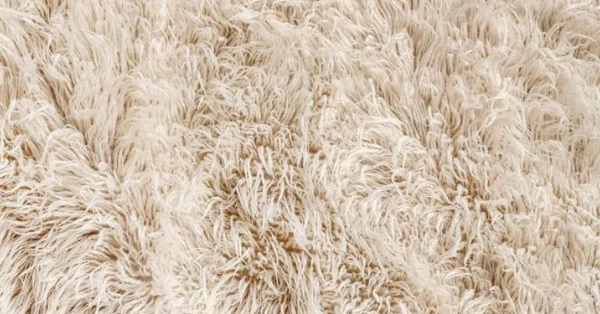 Despite these limitations, wool still makes for the best carpet fibre also because of its excellent sound and heat insulation properties and is comfortable under the feet. It is also worth the higher costs because of how long-lasting it is. Get into the practice of employing regular upkeep habits and enjoy a durable and luxurious carpet! Here's how you can clean and maintain your wool flooring well.
Cotton
Cotton was also a popular carpet-manufacturing material until synthetics entered the market. It is well-known for its resistance to heat and static and also its absorption properties. This makes cotton a great material for houses in hotter climates and for those who like to experiment with vibrant colour options. When spun tightly, cotton carpet is very strong and durable.
However, the property of absorption can also cause troubles as this means cotton carpets stain easily. Wet cotton carpets dry quicker than wool but moisture-retention isn't great, especially in a humid region, as this makes the carpet prone to mold and mildew. Cotton is also flammable and degradation of cellulosic cells in the fibres leads to browning.
Coarse plant-based fibres
Natural carpet fibres can be broadly classified into protein fibres that come from animals like wool and cellulosic fibres that come from plants like cotton. There are other cellulosic fibres like jute, sisal, coir and seagrass that we haven't spoken about yet. Plant-based fibres have seen growth in demand in the last few years because of the increase in the need for sustainable options.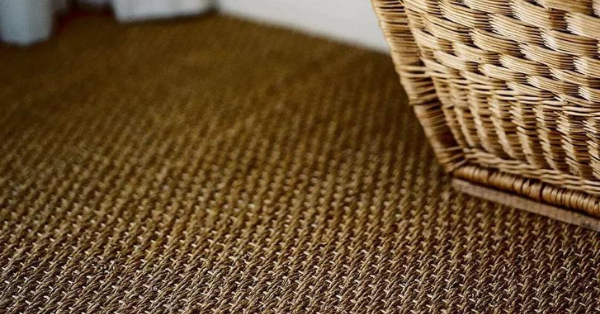 Coir, sisal, seagrass and jute are coarse in texture and tough, going from strongest to slightly less durable and finer in that order. These fibres are cheaper in cost, non-toxic and sustainable because of their all-natural production. Cellulosic fibres are great insulators of heat and noise and they also improve air quality while being low-maintenance.
However, these fibres absorb moisture and stain easily. They also aren't the best option for you if you're looking for a plush and soft carpet to lounge on. Coir and sisal are hardwearing but they get softer with regular use and upkeep. Jute and seagrass, when exposed to direct sunlight, fade and this may create uneven tones throughout the carpet.
Find out more about natural carpet fibres here
Polyester
Moving on to synthetic carpet fibres, let's start with polyester that became popular in the carpet industry when producers started to look for a cheaper and resistant alternative to wool. It is luxurious and soft and has the additional ability to repel liquids. It can also hold dyes well which is why polyester carpet comes in beautiful and lively colours. PET, that is made of recycled plastic bottles, is an eco-friendly option.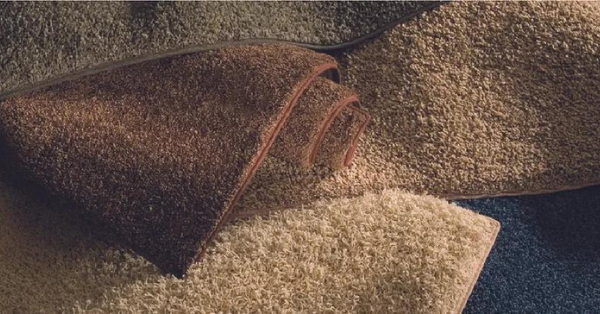 It does come with a few limitations, the most notable one being polyester's ability to retain the shape of objects placed on it. This is why polyester carpets flatten easily and it is best to use them in medium-traffic areas of the house. They can also fade over a long period of usage.
Here are a couple of posts you might be interested in reading regarding polyester carpets:
Are you confused about whether to buy polyester or go for a nylon carpet? This article will cover important details about both types, helping you to choose wisely.
If you want to make your home a safe haven, don't keep rugs made of polyester. This post will guide you about the harmful nature of this material.
Olefin
Also known as polypropylene, olefin carpet is affordable, resistant to stains and visually similar to the smooth and plush wool. It is also easy to maintain and requires only regular vacuuming. Olefin carpets hold dye well and also come in a range of colours. Used in constructing Berber carpet, olefin is durable enough for high-traffic and heavy footfall areas.
The drawbacks of installing olefin carpeting in your home are its oil-stain-absorption properties, which take a long time to get out of, fading when placed under direct sunlight and lower strength compared to a synthetic like nylon, which we will explore in the coming paragraphs.
Acrylic
Acrylic is a very commonly used alternative for wool because of its plush and cosy look that comes at a low cost. The material has good static-resistance and it repels moisture very well, making it long-lasting. Acrylic carpets are colourfast and require easy upkeep, also remaining bright and lively for a long period.
However, acrylic isn't very durable when compared with a material like nylon. It can not be placed in high-traffic areas like corridors and stairways because of this limitation. They are stronger when blended with a more durable material like wool. Acrylic carpets sometimes react to chemicals with alkaline bases resulting in browning.
Nylon
Nylon is the most economical choice for carpeting among all synthetic options because of its high resistance to wear-and-tear, durability and permanence. It is also known for its capacity to hold dye well which is why it is a great option for homeowners looking to spruce things up. It is inexpensive but higher in cost compared to other synthetics because of its higher quality.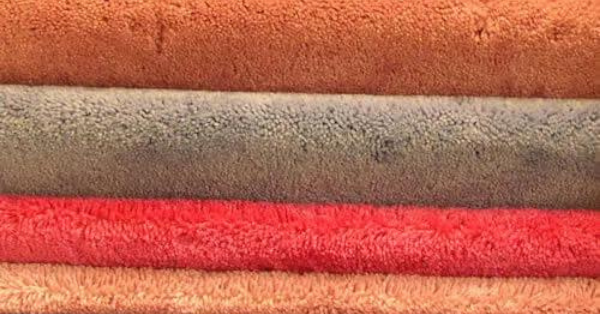 Nylon carpets are long-lasting when taken care of well. These carpets are soil and dirt-resistant and they also do not show trails. Nylon is ideal for high-traffic regions in the house and for people with young children and pets. The only limitation with this synthetic fibre is that it can produce static electricity with harsh contact.
Triexta
Finer than nylon, triexta is made with higher durability which makes it a great option for homes with high traffic. People with young children and pets prefer carpeting made of this material because of its liquid-repellent properties which make it stain-resistant. These carpets are soft and comfortable to walk and lounge on. Triexta is made of mainly corn syrup which makes it eco-friendly.
Because of its greater quality, the material is slightly higher in cost compared to other synthetics. Triexta is also hard to maintain and clean because of the denser yarns of the fabric.
Use this comparative guide to help you decide between natural and synthetic fibres
Different Types of Carpet : Construction
Next comes construction methods as a classification of the types of carpeting. The three main constructions are cut, loop and a combination pile.
In order to completely understand this section you have to be familiar with what carpet pile is and the different styles available. Take a look at these posts!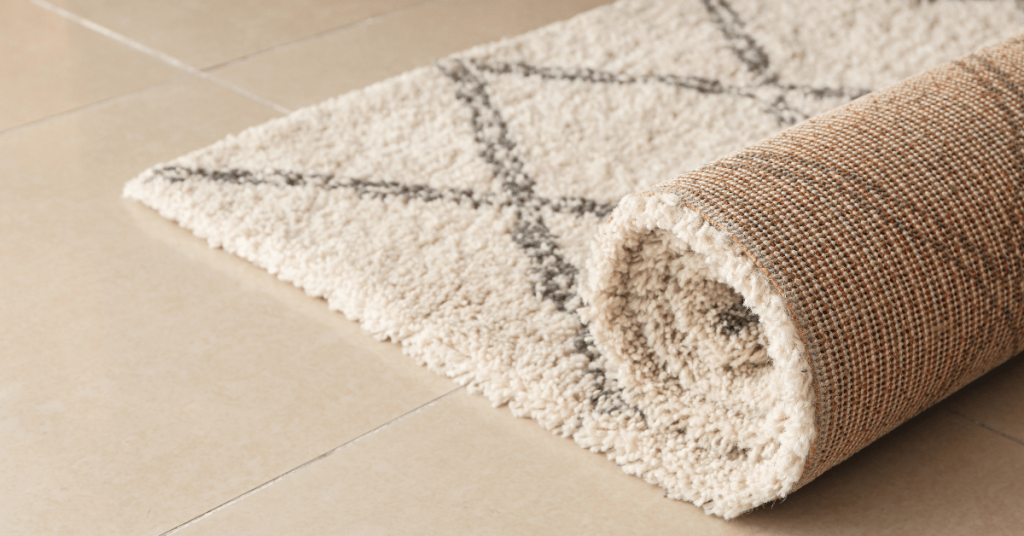 Carpet Pile and its height can be very important when it comes to buying a carpet. Learn about the different types and heights in this Ultimate Guide!
A detailed guide into carpet styles, differentiated on the basis of material, construction and pile height. The post also includes the things you need to keep in mind before buying a carpet.
Cut Pile
Cut pile carpeting has fibres that are trimmed to an equal length, making the surface look overall even and dense. These carpets are comfortable to walk on and have a pleasant and neat appearance. There are various kinds of cut pile carpet and the most popular ones are plush, Saxony, twist, frieze and cable. Frieze and twist carpets are durable and resistant to wear.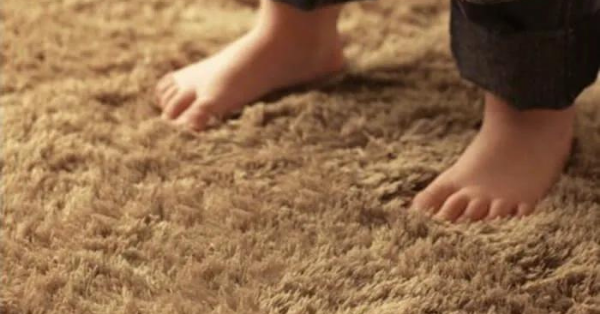 Shorter cut pile carpets like plush and Saxony look luxurious and cosy and can be used for decor purposes. Cut piles with longer fibres like twist, frieze and cable have a shaggy and uneven look. Twist and frieze are suitable for rooms with medium to high traffic and cable is decorative like the short cut piles. Cut pile carpets exude great luxury and comfort.
For cut pile carpeting, the longer the fibres are, the stronger they are, with an exception of cable carpet. Short cut piles like plush and Saxony are not very durable and have to be placed in low-traffic regions. The cable can flatten easily with footfall and show damage if not taken care of well. Short cut pile carpeting requires regular and high maintenance.
Looped Pile
Looped pile carpets have the entire, uncut pile of yarns on the surface of the carpeting. This makes loop carpets stronger and more resistant to wear-and-tear compared to cut pile carpets. Foot trains and dents caused by furniture remain invisible to the human eye, making these carpets easy-to-maintain and repellent to stains.
Berber is a very tightly-packed loop pile and multi-level loop carpets are beautifully designed and decorative while also being durable. However, longer loops can be dangerous in a house with young children, pets and/or wheelchair users. The advantages of looped pile carpets, however, trump this disadvantage easily as there are smaller loop piles available in the market.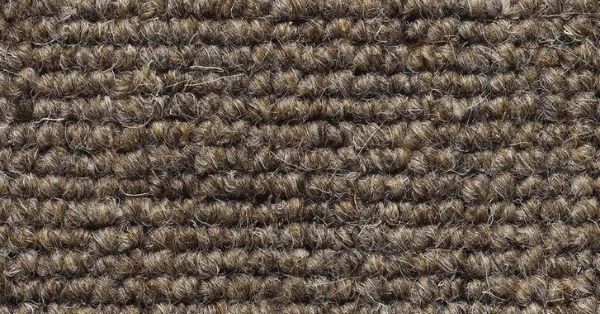 Cut-and-Loop
Also known as "sculpted carpets" these carpets contain a combination of the two main construction methods, making them textured and visually pleasing. They are highly durable and each cut-and-loop carpet is unique in design compared to the other. These carpets contain the benefits of both cut and loop pile carpets.
Different Types of Carpet : Pile Height
Carpet pile height is a very important quality indicator that lets you know what carpet you need for your requirements.
Low-pile
Low-pile carpets contain densely-packed, short fibres, making them extremely strong and long-lasting. These carpets repel dust and dirt and can endure long and continuous usage in high-traffic homes.
Medium-pile
Medium-pile carpeting falls in the middle of the durability-luxury spectrum. These carpets are resistant to damage while also providing you with a soft surface and a stylish look. They require slightly more regular cleaning as they are prone to attracting allergens.
High-pile
High-pile carpets are considered decorative pieces and they have a beautiful appearance. However, these carpets wear out easily if put under heavy use, gathering dust and retaining indentations easily.
This is why pile height is important.
How you can pick a suitable carpet for your home
With all these pros and cons of the various types of carpet, you need to keep these things in mind to buy a carpet. For the appearance, colour, texture and patterns are crucial design elements to help you choose.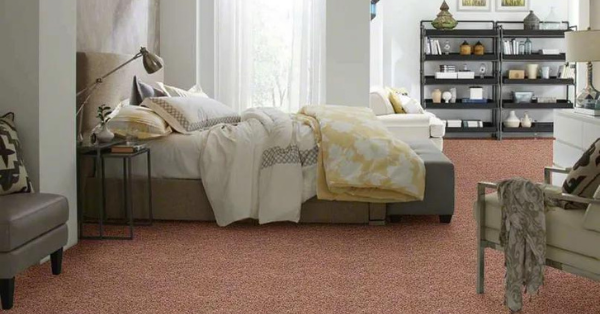 Think about the dimensions of the area you want to be carpeted, the shape and its placement. Next, use the material, construction and pile height pros and cons list to finalise those. You can also ascertain a carpet's quality with its face weight and fibre density.
Conclusion
With this helpful pros and cons article, I hoped to have answered some of your carpet-related questions. It should now be easier for you to decide on the best option for your home. If you are still doubtful, use the Carpet Buying Guide to help you start looking for your favourite carpet. Good carpeting can greatly improve the decor of your home while also increasing your level of comfort. Make a calculated decision keeping in mind all this information and your unique needs. Happy shopping!