Have you been looking forward to getting blue and white shiplap walls installed in your home? the best part about blue and white shiplap walls is that these two colors create a soothing experience wherever you decide to put them. Blue and white both are the colors of harmony and calmness, so you can never go wrong with them!
Blue and white shiplap walls can be decorated using other elements such as gold, silver and matte decor pieces. Alternatively, other tiles, shelves and wallpaper pieces can also be glued on top of the shiplap panels.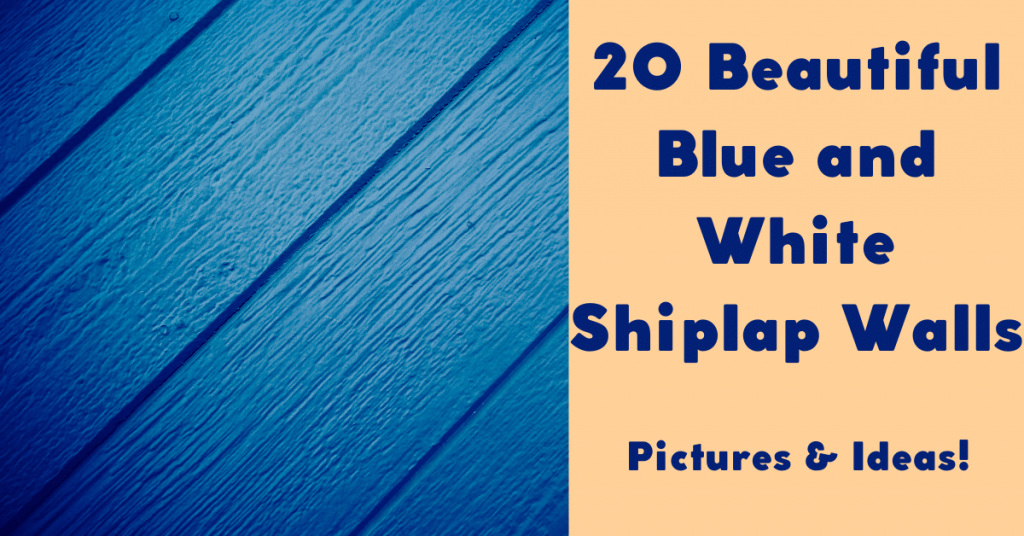 1. Install a line of tiles if you have a section
You don't need to install separate tiles to create the border effect. Simply use stick-on tiles instead, that have a wooden texture and the color of your choice. Primarily, these are the colors that look fascinating when paired with blue and white are neutral shades like grey and brown.
2. Pair white with gold and blue with silver
You can pair up white shiplap walls with white furniture for an all-modern look. Have a bit of gold in the handles, the lamps, or anywhere else. For blue shiplap walls, having lamp shades with silver will look much better.
PRO-TIP
USE SIMPLE DECORATIVE PIECES
Don't overkill your shiplap panels with fancy items. Too much gold or silver can look overdramatic and may not be soothing to the eyes at all.
3. Install blue and white shiplaps in two sections
Using different colors on a wall will create contrast. Cover the upper half of the wall with white or blue shiplap panels, and the lower half with white ones. You could also try this the other way around.
PRO-TIP
TRY DIFFERENT ORIENTATIONS
If your shiplap panels are vertical, fix the other material horizontally. This would create a dynamic contrast and it would be fun to watch!
4. Install wooden shelves
Pair white shiplap walls with darker shades of wood. For blue ones, it's best to go with faded or pale birchwood, something that's close tho white or fawn color. It's up to you to use these shelves as tiny pieces of wood embedded into the wall.
5. Use wallpaper to cover some areas
The best part about using wallpapers is that there are plenty of options out there. You can choose an ornamental pattern or you can bring in another color by picking a plain wallpaper.
PRO-TIP
TRY GOING SPONTANEOUS
You don't necessarily have to be linear or uniform. Pick a few wallpaper cuttings for one spot, and some other for the rest to add more variety.
6. Hang stencilled artwork over the shiplap walls
What are stencilled artwork pieces? Stencilled pieces have a lot of curved designs through which you can see the wall. These are the best if you are fond of patterns but also want the blue and white to see through the hanging.
7. Have sections with different textures
Making sections made of different materials will add depth and variety to your shiplap walls. Although white is naturally light, it would depend on the shade of blue to decide which texture or material would suit it.
8. Decorate with floral tapestries
It doesn't matter if you have white shiplap walls or blue ones, a floral theme would suit any wall at all. To get a more harmonious look, it's recommended that you get ones with a black and white theme.
9. Install a headboard with a mirror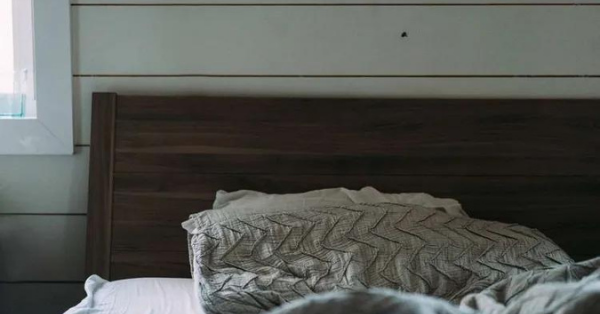 If you have shiplap walls in your bedroom, why not get a headboard for your bed? It doesn't have to be attached to your bed, you can hang it over your wall too. The mirror is not essential, but it will project the white shiplap color, creating the illusion of an open and bright space.
10. Give your shiplap panels a grey wash
Blue and white can look harmonious, but they may lack a bit of the neutral dark shade. To compensate for the dark side, you can paint over your shiplap walls with a neutral gray tone.
11. Paint a portion of your wall with mural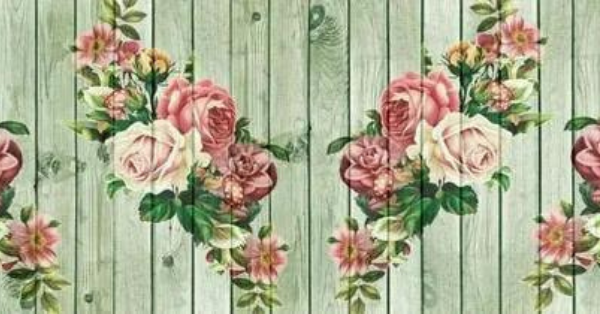 Do you love filling up your walls with framed drawings and paintings of all sort? How about drawing some things on your wall instead? There are many ways to paint a mural. You could either start with a single background color and add elements on top. Or you could use a variety of brushes of different sizes and textures to make the painting process easier.
12. Get the wall space embedded with pebbles
Have you got shelf-like spaces in your walls? If yes, you could intensify the effect of the shiplap panels by filling up those spaces with classic decor pieces. For instance, you could add transparent vases or containers and fill them up with tiny pebbles.
This is the look for you if you're a nature lover.
13. Install a wire grid or mesh over your wall
A wire grid is easily available in a variety of colors. These are available in both metallic and matte shades. Depending on your choice, you could choose either a grid with many squares or a mesh that looks like fish net. Since white and blue are colors that may remind you of the vast oceans and seas, why not get a fish net to vibe with the theme?
PRO-TIP
USE THE LOOSE HANGING TECHNIQUE
Are you fond of fish nets? Try hanging loose fish nets from the wire grid or mesh to add an oceanic appeal!
14. Install wooden blocks in front of the shiplap panels
Take the measurement you have for your shiplap walls. Divide the space into equal sections to make sort of partitions. You can use wooden shafts of two different widths and also various lengths. Install the longer wooden pieces vertically from top to the bottom. Use the shorter pieces to make divisions from the left to right or right to left. This is just like creating a ladder, but of course, with more space.
PRO-TIP
USE DIFFERENT WOOD FORMS 
You can use different wooden shafts for both vertical and horizontal purposes. For instance, you could use birchwood for vertical and oak for horizontal. Or you could make it the other way around.
15. Use translucent curtains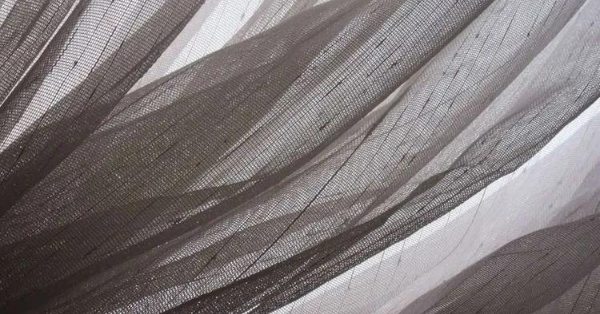 Who says curtains only have to be drawn in front of windows? Having translucent curtains over your walls can also give a gradient effect to the shiplap panels. You should use a darker color for white shiplap walls. Whereas for the blue, any color would work fine as long as there is tonal contrast!
PRO-TIP
TRY INTERCHANGING THE COLORS
Try to mix and match the colors. Use white translucent curtains on blue walls. Likewise, use blue ones on white walls. This would create more contrast in the room while maintaining a simple bichromatic color scheme.
16. Put up black chalkboard paper on your shiplap panels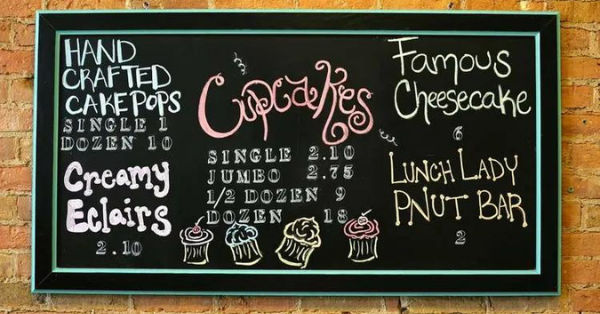 The best part about chalkboard paper is that you can cut it into pieces to fit almost anywhere. You don't have to cover your entire shiplap wall and that is what makes it spontaneous. Take bits and pieces and just paste it onto different spots of the wall. If you love to draw by hand and want to frequently change your styles, then chalkboard paper is for you.
PRO-TIP
GET FLEXIBLE WITH COLORS AND PATTERNS
You can use chalks of different colors everyday to see what suits the most. If you love to doodle, this is the best way to decorate your shiplap.
17. Mix shiplap panels of different widths and lengths
Don't want to add extra elements over your shiplap panels? No problem! Just play around with the widths and lengths. Get many blue and white shiplap panels and arrange them in an assorted, diagonal pattern.
PRO-TIP
TRY USING BRONZE OR DARK NEUTRALS
Blue and white are naturally airy. You could use wider and longer shiplap panels of a darker neutral color for a more balanced look.
18. Use color blocking technique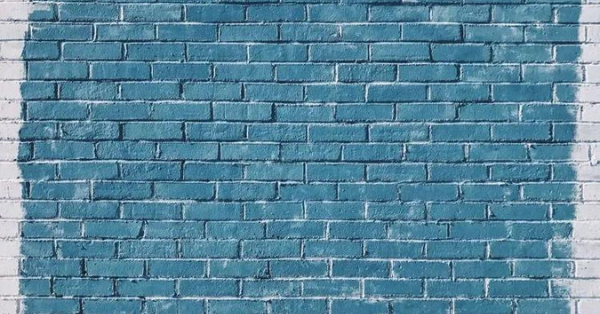 White is an extremely minimal color so it also gives you many opportunities to play around and experiment! With the color blocking technique, you take a specific area and fill it in with the color of your choice. This could be one long or large spot or it could be scattered on various areas around the wall.
PRO-TIP
USE GEOMETRIC SHAPES
Color blocking doesn't have to be linear. Try making different shape outlines on the panels, such as a diamond, circle, square etc. Think of these shapes like windows and fill them in with color.
19. Cover the wall with thin bamboo sticks
Do you live in a home that has fences around your garden? You can get the same look on your blue and white shiplap too. Just use some bamboo sticks and bind them together to make a grid.
PRO-TIP
MAKE FUNCTIONAL USE
Get the most out of your bamboo stick fencing by hanging objects from it. These could be decor objects or even your own photos!
20. Use multiple shades of blue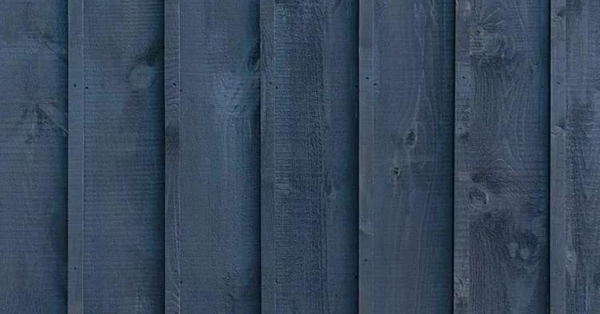 Keep the white consistent but go a bit wild with the blue. You can try getting different shades of blue shiplap, for instance, navy blue, baby blue, royal blue, and so on. Shiplaps are directly available in many colors, otherwise you could always get the same shade and add tones using blue paint instead.
Conclusion
So there are many ways to transform your blue and white shiplap panel walls. You could paint over them, stick tiles on them, divide them into sections using wooden blocks, or fix decorative items over them such as shelves, fish nets and more. Alternatively, you could also keep the harmonious effect intact and have nothing over the shiplap panels at all. Just install them in various widths and lengths to make them look more vibrant and appealing.
Do you wish to learn more about shiplaps? Don't miss out reading this wonderful guide on choosing the right size and width for any shiplap project .
Are you confused about getting the right shiplap width and length for your project? There are many options to suit all types of rooms.