I love rugs from seagrass for their natural material, chunky fibers, and neutral colors. I have several seagrass rugs at home and plan to get another one. Many of my readers still hesitate, if they should give a seagrass rug chance or not. To know all pros and cons of seagrass rugs just look no further, this post is for you.
Seagrass rugs have more pros than cons. Their pros are long durability, low price in comparison with other natural rugs, easy maintenance, the possibility to be recycled, etc. One of the main pros of seagrass rugs is their non-porous structure, which doesn't get stained. Among the cons, there's a poor choice of colors and intensive shedding. Continue reading to know all 7 pros and 4 cons of seagrass rugs.
Seagrass Rugs Advantages and Disadvantages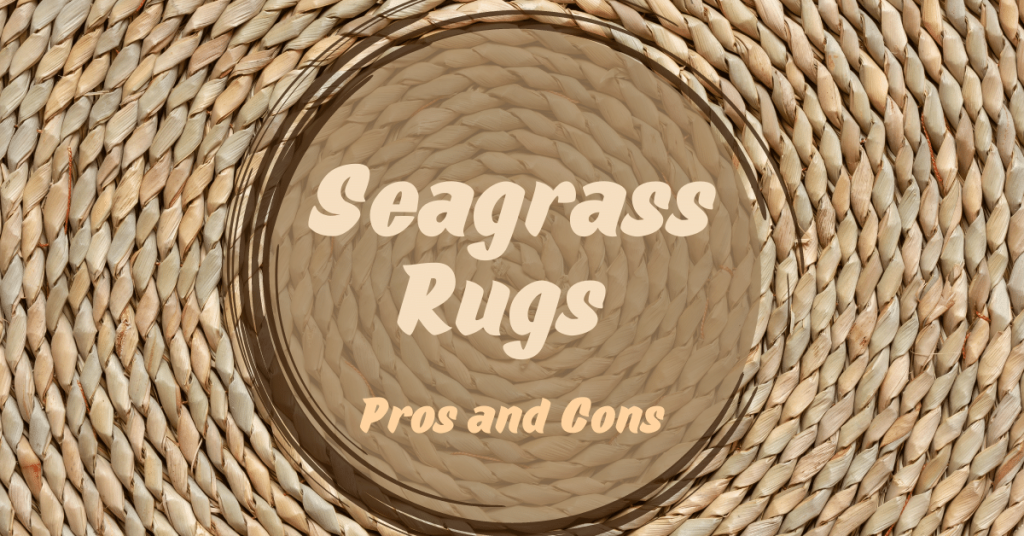 It seems that the commitment to the seagrass rugs is just another tribute to the "eco-friendly" lifestyle. However, many owners of such rugs have already appreciated their advantages. Even more expensive carpets can't boast that. Here they are all pros of seagrass rugs.
Seagrass Rugs Pros
Pro 1: Seagrass rugs can be recycled
Seagrass is a natural fiber. It grows in the shallow sea in Asia, Europe, and other continents, except Antarctica. They harvest seagrass, dry it in the sun, and then spin yarn from it. From this yarn mats, rugs and carpets are made. The seagrass rugs are a great choice for environmentally conscious customers. The rugs from this material serve for a long and can be completely recycled after they go out of service.
Pro 2: Seagrass rugs feel good barefoot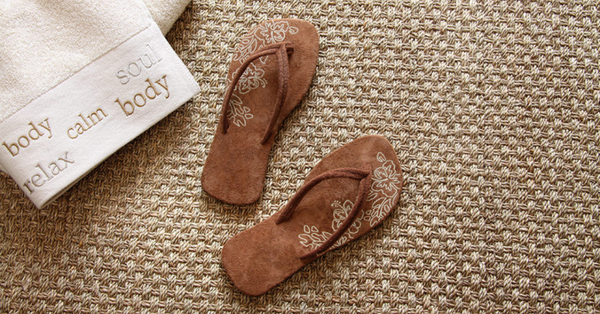 The seagrass is a plant, which grows on the shelf at the sea bottom. The fabric weaved from them keeps all the qualities of this plant – it remains soft and cool even during the hottest weather. Its smooth and cold surface is so pleasant to walk at. They are good for small kids to play on. Your toddler will feel great, crawling along the seagrass rug surface. They are also good for dogs to sleep on their cool smooth pile.
Pro 3: These rugs are easy to clean
I know that the main concern about the rug each housewife has is its cleaning. Even the most luster and beautiful rug can be annoying if it is super hard to maintain. But seagrass rugs are super easy to clean. You need just to vacuum them regularly and scrub the places with spills and stains if you have any. The seagrass rugs absorb water super fast. That's why you should not wash them, but you can scrub them with a slightly wet sponge to clean dirt from their surface.
Seagrass rugs have a low pile. That's why neither pet hair nor dust or debris will be stuck to its surface. These rugs are super easy to vacuum.
Pro 4: Seagrass rugs are allergy-free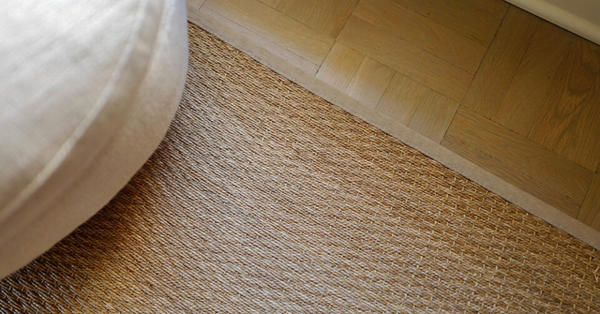 Made from the plant, which grows at the sea bottom, the seagrass rug has antibacterial properties, which makes it allergy-free. So, if you have a family member, who is prone to allergy, be sure, that the seagrass rug will not harm him. So, don't hesitate and lay it in his room.
Pro 5: These rugs are inexpensive
The price option is very important to almost every customer. As for me, I like to find those hidden gems, which look great but cost low. The seagrass rug is one of these gems. Its average cost is just $3.40/sq. ft. It is a much lower price than other carpets, made of natural materials.
Pro 6: Seagrass rugs don't get any stains
The rugs, made of seagrass, never get stains easily. The plant, it is made, doesn't absorb any water or other liquid as it is non-porous. That's why even if you drop the cup of coffee or the plate with tomato sauce on its surface, the spill will just stay on the carpet without penetrating inside its fibers. You have just to take some soft cloth and wipe it.
Pro 7: Seagrass rugs are durable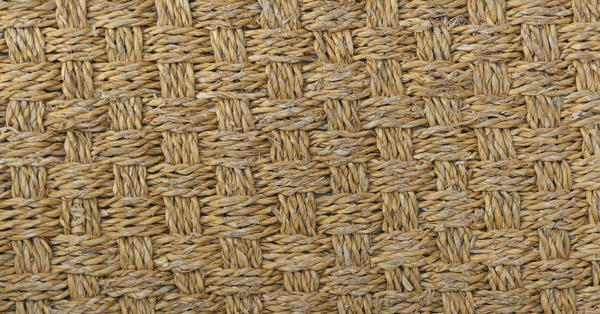 Durability is another important quality of the area rug each customer is looking for. Seagrass rugs are very durable. They last more than other carpets, made of plant materials, like jute or sisal.
Pro 8: Seagrass rugs don't attract static electricity
These rugs are static-free. So, no paper, pet hair, or other debris sticks to its surface.
As you see, the list of pros seagrass rugs have is overwhelming. These rugs are very affordable, high quality, and absolutely safe and ecologically friendly. But do they have disadvantages? Let's see!
Seagrass Rugs Cons
I am in love with seagrass rugs and I want to tell you about their pros for hours. Nevertheless, I always try to be objective and show you the negative side of each choice, too. That's why I was honest enough collecting the list of seagrass rugs' cons.
Con 1: Seagrass rugs are prone to mold and mildew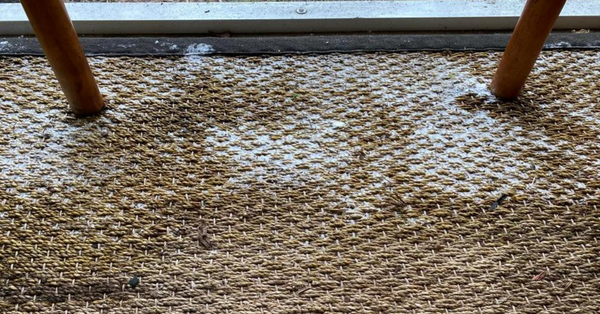 Seagrass rugs don't absorb water. That's why they are not suitable for areas with high humidity levels. If you lay such a rug in the bathroom or kitchen, it will be wet all the time. Thus, mold and mildew will appear on its fibers very fast.
So, don't put seagrass rugs in rooms with high humidity levels. Never forget to dry it down properly if you have any leaks in the room with a seagrass rug.
Con 2: They become slippery with age
Seagrass rugs are very smooth and cool. But in high-traffic areas, they become slippery with age. The more tear carpet fibers have, the more slippery it becomes. That's why seagrass rugs are not recommended to put on the stairs, in gyms, and in other places, where people move fast and may have traumas.
Con 3: Seagrass rugs can change their color with age
Seagrass rugs are always of neutral earthy colors, like light beige, light green, or khaki. Being non-porous, the seagrass rug doesn't absorb carpet dye, too. That's why it's impossible to paint it. The lovers of bright color in their interior cover seagrass carpets with multi-colored mats or runners to add some bright points to them. But naturally, these carpets have neutral colors, which are changeable.
So, do seagrass rugs change color? The answer is "yes". They can slightly change their color with age, from light green to khaki, for example.
Con 4: They shed a lot during the first 2-4 weeks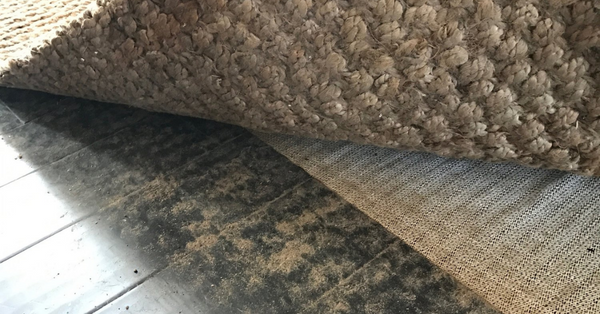 For me, this con was one of the most annoying. The natural seagrass rugs shed a lot during the first 2-4 weeks of their usage. That's the quality of natural fiber it is made of. So, I vacuumed my seagrass wall-to-wall carpet almost every day at first. I've got sick and tired of it. But several weeks have passed, and it stopped shedding so intensively.
The same happened to a strong earthy smell. At first, the seagrass rug had a special aroma, which may seem annoying to some customers. But after 2 weeks that odor disappeared.
Conclusion
To wrap up, seagrass rugs have 7 pros and just 4 cons. I like these carpets, which are so inexpensive and so good-looking at the same time. I like these carpets for the wide range of their patterns. You can find seagrass rugs and mats of various kinds of designs, like herringbone or chess patterns, etc. seagrass carpets and rugs are very versatile.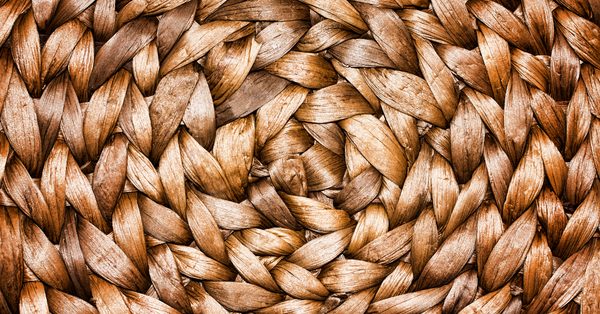 They can be weaved in various shapes and sizes. Thus, you can have a small seagrass mat to put near your bedside. Or you may have the huge wall-to-wall seagrass carpet in your home office. The great selection of patterns, sizes, and shapes allows any customer to buy the best floor covering for his condition.
Just give seagrass rugs a chance. And probably, you'll get that rug you were looking for.