Have you got red shiplap walls in your home? It is one of my favorite colors, especially for the dining room – since red is known to be an appetite booster! But since red is so warm, bright, and overwhelming, making red shiplap look and feel good can get tricky.
Red shiplap walls can be enhanced by using neutral color elements. This may include stickers, paints, and wallpapers. Alternatively, wooden decor pieces and stones can also be used to create a natural appeal.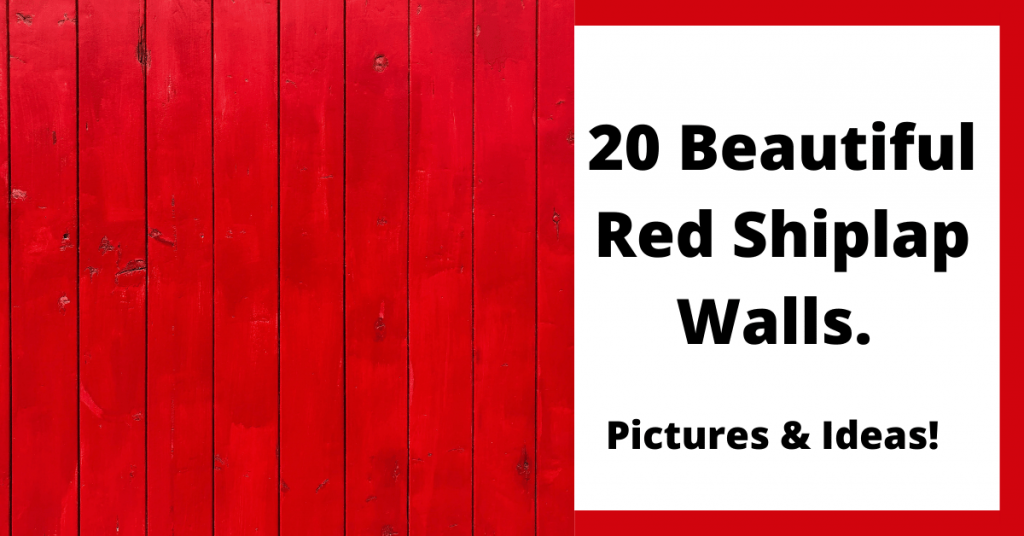 1. Use white color shiplap with red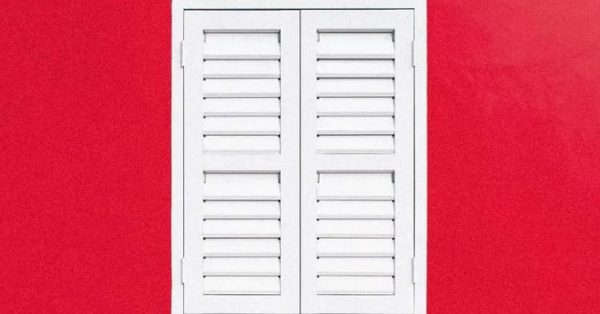 White is the lightest color out there. That being said, it's perfect to combine with fiery red. If red is getting too much on your eyes, all you need is to fix the white shiplap along with it. If you have a diagonal orientation, it would be even more fun to make a bichromatic arrangement.
PRO-TIP
CREATE SECTIONS
Divide the wall into two. Either from the upper and lower sections or from the left and the right parts. Then decide which part is going to be red and which one will be white!
2. Put stick-on tiles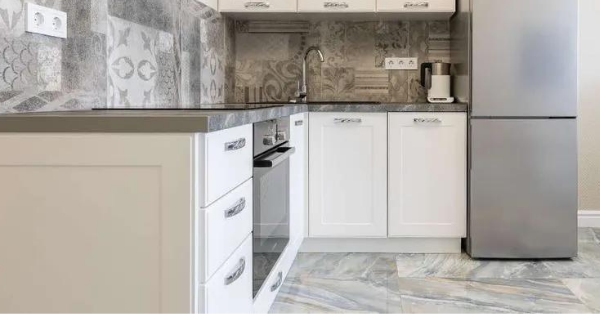 Stick-on tiles are available in a wide variety of options. You can have them in designs or even in plain. You can also buy translucent stickers instead of peel and stick tiles.
PRO-TIP
BUY TILES OF OTHER MATERIALS
Don't just go for plain stickers. Try adding some fun material into the mix, like foam or vinyl decorative tiles. 
3. Hang assorted mirrors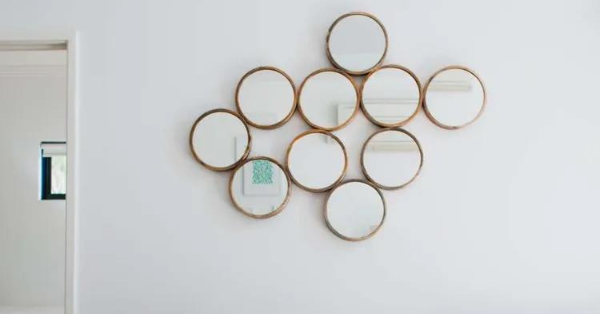 Mirrors can be used as wallhangings. If you want, you could get many different mirrors to hang together as a group. Or instead, get just one mirror and hang it in the middle of the wall. This would produce a grand effect.
Also try to avoid embossed mirrors as they are highly detailed and can make everything look crammed, especially if you have a small space.
PRO-TIP
MAKE AN ARRANGEMENT
Instead of arranging the mirrors in a line, try to make various shapes out of them. You can make a diagonal or circular pattern, for example.
4. Use wooden decor pieces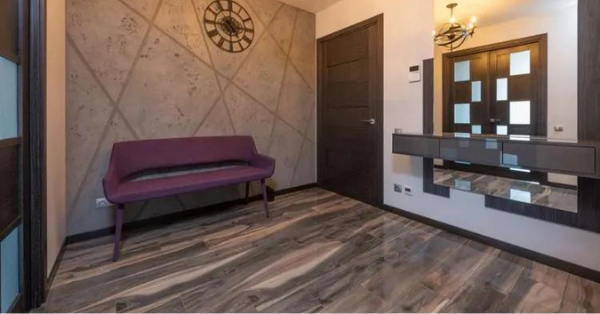 Wooden decor pieces can be anything you wish. If you have wooden shelves installed on your shiplap wall, it would create a more rustic and charming appeal.
PRO-TIP
MONOTONOUS LOOK
Place decor pieces made of maroon and other red-toned wood material. This is to create a uniform, gradient look that is in tune with the red shiplap background.
5. Use red shiplap wall above the fireplace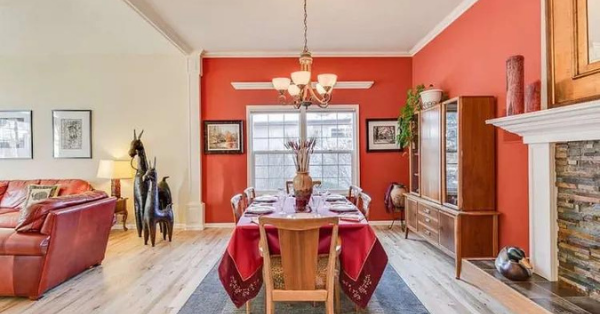 If you want the feeling of fire to be more warm, you should install red shiplap on the wall behind the fireplace. You could then cover the shiplap wall with a giant painting in the middle to make it grander.
6. Hang doilies over the red shiplap wall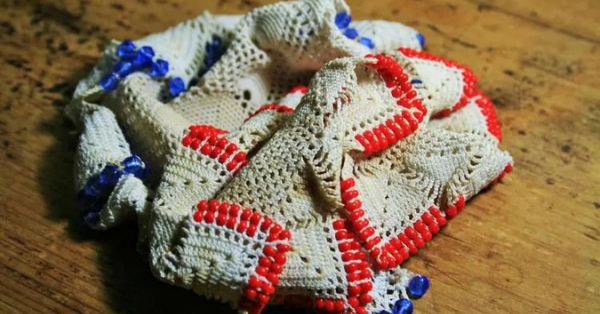 A doily looks like a stencil because it has shapes cut into it. These tiny cuttings form somewhat of an illusion. Every doily can have a different pattern. So it depends on you if you want to hang various doilies of the same design or would like to make it unique and alternative.
7. Use some decorative plants
Who doesn't love plants? They have the power to refresh any space. And when combined with red, they have a more tremendous effect because green and red complement each other. Get tiny glass jars or white pots to place plants inside them. Don't go too heavy with the plants though, keep the sturdiness of the shelves in mind!
8. Add tiny floral details
If getting real plants is not your thing, you can get fake hanging plants and flowers instead. Hang them by the window (if there's one near your red shiplap wall). Otherwise, you can fix nails and place rods on them. Then decorate the nails with fake flowers or vines. The recommended colors are white or pastel shades – don't go for bright colors, they will look like an overkill with the red background!
9. Directly paint on your red shiplap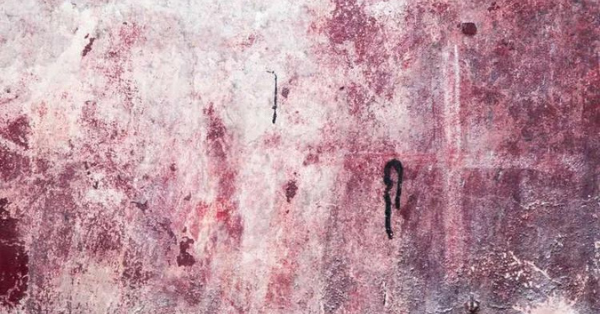 Use some normal wall paint for this idea. You can choose to paint in sections or be more open and paint spontaneously in different parts of the shiplap. Even if you're not an artsy person, just try doodling on the wall with blobs of paint.
PRO-TIP
USE BRUSHES OF DIFFERENT SIZES
To get various effects quickly and fast, use assorted brushes. For instance, you could use a small mop brush to create circular effects. And a wide flat brush to create lines.
10. Divide your wall into portions
Divide your red shiplap wall into different portions. You can for instance install wide and long wooden pieces at an equal distance on the wall.
PRO-TIP
CHOOSE ELEMENTS OF LIGHTER SHADES
Red is naturally very warm and overwhelming. So if you're picking wood for your red shiplap, try going for birch and light fawn shades.
11. Stick stones on the red shiplap walls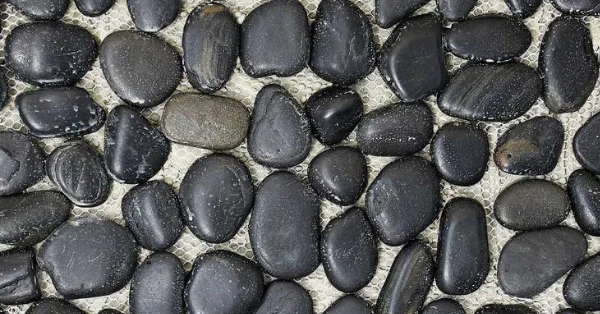 There are many types of tiny pebbles available. You should keep the colorful ones aside, as red is already a strong and warm color. Go for natural, grey-colored stones instead, these are small to large pebbles that are usually found everywhere. If you find sticking the stones hard, place transparent vessels on the shelves and fill them up with these grey stones.
12. Pair with black or brown shiplap walls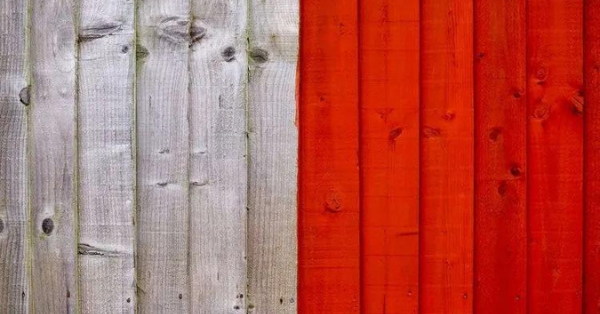 If white shiplap is too light for you, try using black or brown shiplap with your red wall. You can also use both if you want, just pick a lighter shade for the brown. The darker or saturated brown shades won't be visible against the red shiplap wall.
13. Hook a fishnet
Fishnet is usually available in many colors but brown or white are your best bet.
PRO-TIP
MAKE FUNCTIONAL USE OF THE FISHNET
How about hanging some of your memories from the fishnet? You can clip on photos or just simply hang other home decor accessories like tiny wall hanging pieces, such as a dreamcatcher!
14. Assemble different modern art (black and white)
Choose black and white artworks of different sizes. Make sure that the frames are also simple and not over the top. Too much glamour along with red can be very painful to the eyes.
PRO-TIP
USE ART PRINTS
To keep it budget-friendly, use art prints. Getting originals will cause you twice the money!
15. Hang a drapery
Get a drapery to put above your bed. This could be printed or even plain, just make sure it is lighter than your red shiplap wall. If you choose a darker shade, it will cause the space to look suffocated.
PRO-TIP
TRY USING A DIFFERENT FABRIC
If you have a cotton drapery, get a silk one instead. You'll be surprised at how the entire look of the red shiplap transforms just by changing the material of a decorative element!
16. Paste plain or printed wallpaper cuttings
How about using wallpaper with intricate details? If you have a simple red shiplap, patterned wallpapers are your best bet. However, you can also get plain ones.
PRO-TIP
TRY A COMBO
Cut strips of various lengths. Arrange the pieces alternately. You could have one printed piece followed by a plain one, and so on.
17. Use multiple shades of red shiplap
You'll find everything from a light pinkish red to a very deep red when you're looking for red shiplap panels.
PRO-TIP
PAINT THE PANELS INSTEAD
Instead of getting lots of shiplap panels with different tones of red, get paint instead. Paint using cherry, raspberry, and other similar shades.
18. Neutralize your red shiplap with black and white paint
Red is the warmest color and also the brightest on the spectrum. So it's no wonder that it could make you feel overwhelmed at times. How about making that red shiplap a bit more comfortable?
Black and white are the two neutral colors that look great with red. Just pick up wall paints and a brush and paint in order or spontaneously – whatever suits your style the best!
PRO-TIP
GO GRAY
Mix black and white to get a cool gray. Then, add more white so that the tonal value is lighter than red.
19. Decorate with beaded curtains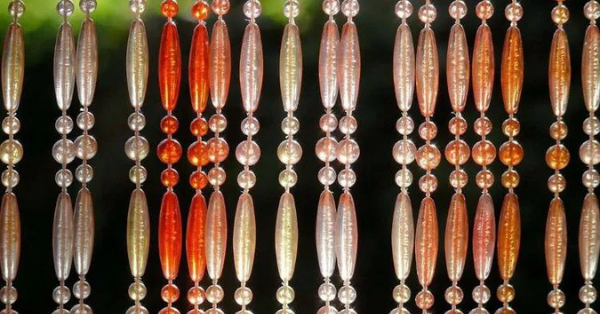 Beaded curtains don't have to be just for the archway or the passage. You can have these over your red shiplap walls. Depending on the orientation of your shiplap panels, hang the beaded curtains in an opposite direction to create contrast.
20. Tone down the red effect with matte varnish
Don't want to add more color to your walls but want to give it the cloudy effect? Choose a matte varnish to make it look hazy. This will tone down the effect of your red shiplap wall, especially if it is a very saturated shade.
Conclusion
So to enhance red shiplap walls, you need to balance the energy created by the powerful warmth of this energetic color. Try painting your shiplap walls with neutral colors like black and white. You could also use stick-on tiles or elements such as matte paint and varnish to tone down the brightness of red.
Fascinated by red shiplap wall ideas? Check out some more wonderful ideas here on blue and white shiplap walls .
Blue and white shiplap panels create a harmonious and soothing look. Here are a few ideas to make them even more charming!