Choosing your carpet texture is an important element. Think of your carpet type and texture as your phone cover's design and color. You would surely want it to stand out, becoming the perfect stage for your furniture and other house essentials.
Polyester and nylon carpets are the most commonly used carpets for indoors today. Each has its attributes, from durability to stain resistance and other factors. This post will cover important elements for differentiating polyester and nylon carpets, making it easier for you to choose one for your place. If you want to know more about different carpet materials, then click here.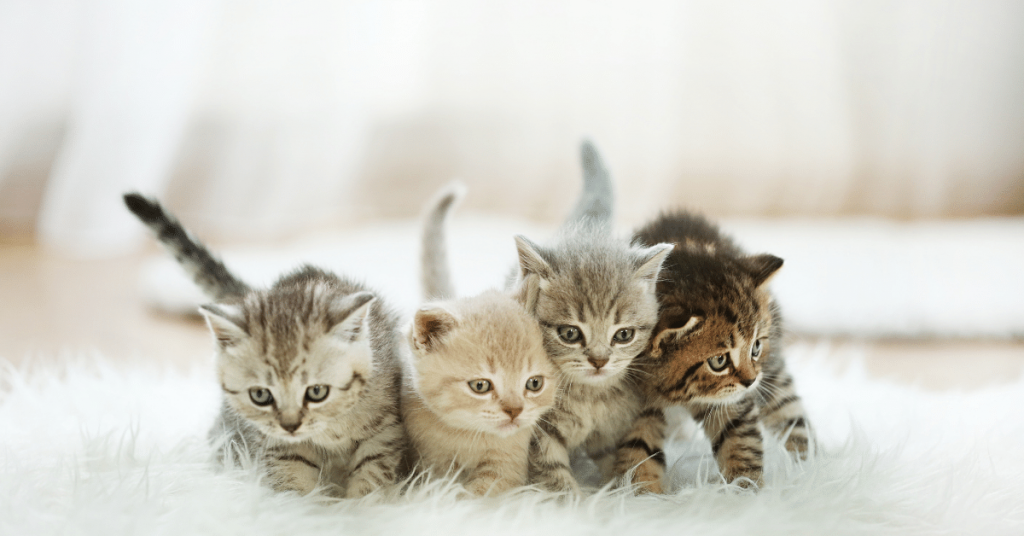 If you're about to buy a carpet you need to know about the different fiber materials. They all have their pros and cons, so read this to choose wisely!
Pros And Cons Of Polyester Carpet
Apart from its competitor, polyester carpet is also widely famous for its durable and long lasting features. Even with most of the market saturated by several other types, polyester manages to get 25% of the total carpet sales.
Polyester carpets are made by using recycled P.E.T. Polyethylene terephthalate or P.E.T is derived from plastic soft drinks and bottles. The use of P.E.T. is useful for the environment too as it helps reduce plastic waster. Millions of plastic bottles are used for the production of polyester.
Here's a comparison of the pros and cons of polyester carpet that you can consider while looking for a carpet:
Pros Of Polyester Carpet
One of the many perks of polyester carpet is that it has vibrant colors available. The reason is the composition of the carpet that makes it easier to dye its fibers. Another appealing perk is that it is easy to clean. This is perhaps the most appealing reason since carpet cleaning is quite a hassle for those that want to DIY using their homemade cleaning solutions.
Having a carpet that is easy to clean is quite favorable, and that is why it is also considered as an important choice for carpet buying. This cleaning ability comes because of the highly resistive ability against water-based stains.
Moreover, it does not get deteriorate when in contact with water. That is what increases its ability to resist water-based stains. Apart from that, its water resistive feature makes it a good choice to be used for outdoor needs where there is a high moisture rate. The resistive feature gives it less moisture absorber, remaining hard and inflexible even when wet.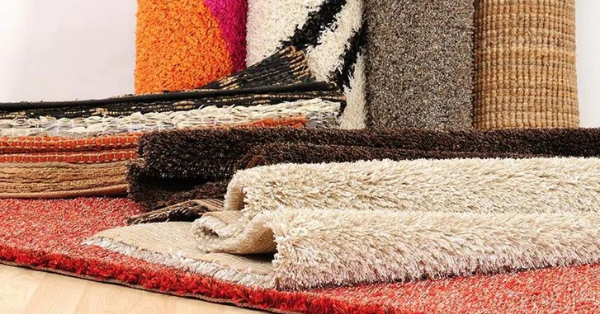 Furthermore, due to its low moisture absorption rate, it holds an upper hand on most of the carpet types. In comparison to other fiber type carpets, polyester carpets are more preferred for their highly resistant water-based feature. This feature also makes it easy to clean as their fiber color doesn't get worn off with water.
Polyester carpets are manufactured with closed cell fiber that leaves no space for stains to stick to the fibers. With new manufacturing means, the softness factor which often traded off durability has been lessened. The newly manufactured polyester carpets now come with durable composition and appealing fiber colors, which makes them a great choice.
If you're someone that loves cleaning most of the time, then this carpet is the best option for you. Polyester carpet is a great option especially for areas that have excessive traffic. If you're choosing one for the appeal, then the polyester carpet is a great option since it comes in different colors, shades, and designs. It makes the room rich with its appealing colors.
Another one of the most appealing perks of going for polyester carpet is its affordability. It will cost $2 per square and comes with a number of superb attributes. The easy to clean attribute makes it a good choice. Moreover, you don't need to get different area rugs for your rooms. With polyester carpet, all those needs can be fulfilled easily.
Cons of a Polyester Carpet
As much as we've praised for its ability to resist stains, polyester carpets aren't much durable. Although the durable factor is being increased with the improvements in the manufacturing phases, it still lags behind nylon based carpets.
The reason is its composition. The composition of polyester carpet makes it prone to wearing and tearing with time. Even though getting it repaired is easy, still, the marks will be visible. Apart from that, polyester carpets tend to lose their appeal with time. The reason behind is because of its dyeing.
If the dye isn't strong enough, it will lose its color with continuous cleaning. Moreover, polyester carpets don't last much as compared with other types of carpet. Should there be immense traffic, they will last for 5 to 10 years.
Even though it comes with many appealing factors, the use of polyester carpet results in changing it after several years due to its wearing factor.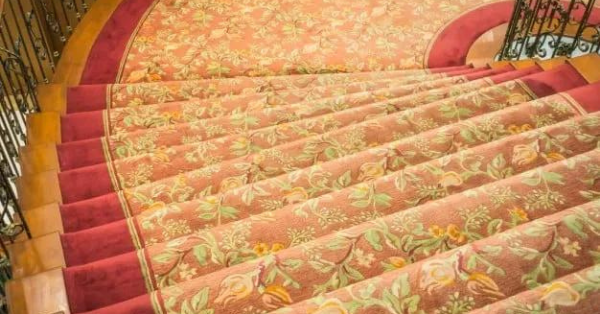 Pros And Cons Of Nylon Carpet
Another one of the most popular synthetic fiber carpets used around the world is nylon. Nylon is widely used for residential purposes due to the many features that come with it. Nylon carpets are made from polyamide. This fiber brings several perks alongside it for the carpets. Here are some of the pros of nylon carpets that you should know:
Pros of Nylon Carpet
One of the many reasons that nylon is mostly used for residential purposes is because of its sturdiness and durability. The polyamide material gives the carpet high strength that helps the carpet to sustain damage and last longer.
In addition to that, nylon carpets are worn resistant as well as flexible. The wear resistant ability of the carpet makes it a good choice to be placed under heavy furniture. Just like polyester carpets, nylon carpets also provide a wide variety of vibrant colors that can be chosen as needed for the place.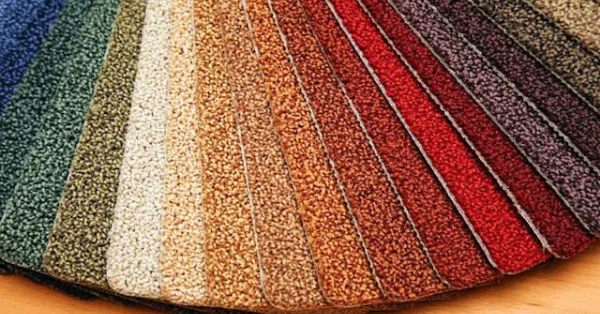 Another intriguing element about the carpet is that it has the ability to hide dirt and stains. This ability of the carpet makes it feasible for usage at all places of your home, irrespective of the traffic.
When it comes to having resistance against stains, then nylon carpet is the one that exceeds expectations. As highlighted earlier, it has the ability to hide stains and dirt, which makes it a good option especially for busy indoors.
Moreover, the main component of the carpet, polyamide, has high resistance against abrasion and offers flexibility to the carpet. The secret behind the mechanical strength of polyamide is kept secret. Though whatever it is, it's able to provide high water and moisture retention for the carpet.
Also, with high moisture retention rate, the carpet is resistant to impacts and absorbs vibrations, eliminating dynamic stresses right away. When you need high resistance against mold and stains, then this carpet is the best one for you.
Nylon carpet is also very useful for the areas where doors brush against the carpet and there is constant traffic in the area. Such a room may be a family room, back hall, or mud hall. Using a nylon carpet in such a place will pay off as it will not wear out due to the immense friction.
As for the costs, it is higher than other carpets. You'll be getting $4 per square feet starting price for nylon carpets in the market. However, the price does pay off in the long run with several of the competitive perks that come alongside it.
Another reason why nylon carpet is mostly preferred is due to its composition that enables the carpet to become suitable for chemical mixtures. It can be installed in schools and hospitals where safety measures are necessary. The interesting element here is that the carpet is antibacterial during the production, which makes it an optimal choice in such areas as well as in areas where food and beverages are served.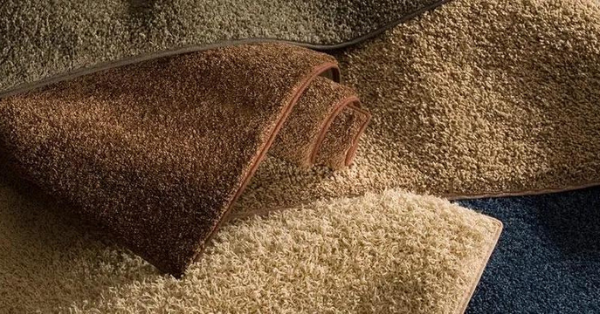 Apart from all these perks, the chemical resiliency of the carpet is what makes nylon carpet superb looking even after years. When it is cleaned, the chemical makeup reactivates and is able to provide effective fiber appeal even with the traffic going on.
The fibers of the carpet area able to hide stains and soil, making it lastingly appealing for the indoors. Nylon carpet is called as the most versatile carpet type because of its excellent flexibility, wide range of available carpet styling, high durability, stain resistance, and easy to use because of its static free nylon.
Cons of Nylon Carpet
As moisture retention is high, using a nylon carpet in a damp environment can be daunting. In addition, nylon carpets don't have enough breathing in them. They can be warm under your feet in summers and cold in winters.
Another problem that persists with nylon carpets is that it is acid dyed and not solution dyed. This makes the color to be weak in the dye and fading with cleaning. Moreover, if you're beaching your carpet, then it's most likely to leave a white spot since the color will fade.
The price of nylon carpet is higher than other carpets. Keeping the cons in mind, you should decide whether you would want to buy it or not.
What Should You Choose
When it comes to choosing between polyester or nylon carpet, you need to check both on a variety of parameters. Checking them will give a competitive analysis of which carpet is a better option. So let's get started:
Cost
As highlighted earlier, the cost of polyester carpet is lower than nylon carpets as it is made from recycled materials. So in case you're in a hurry to buy a carpet but are tight on budget, then choosing polyester carpet can be a good option.
Stain Resistance
Compared to nylon carpet, polyester carpet is solution dyed rather than acid dyed. This makes the color of the carpet to be retained and prevents staining and fading of the color as compared to nylon carpet.
Moreover, the non-absorbent technology used for polyester carpets makes them hydrophobic and water repellent. Such properties make it a good choice for commercial needs and applications. Keeping these in mind, it is also treated with stain resistant properties making it a sound choice.
Durability
When looking for durability, nylon carpet is the one that you should choose. The polyamide composition of nylon carpet makes it durable, resistant, and enduring, lasting longer than polyester carpets.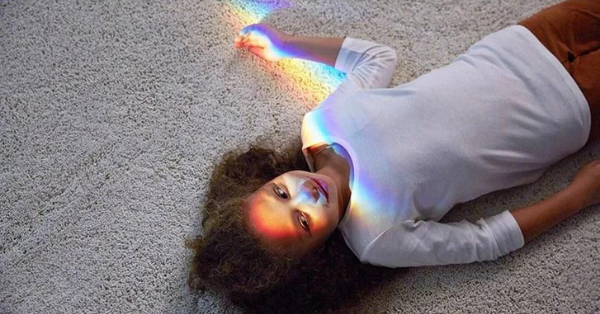 Softness
The softness of both nylon and polyester carpet is amazing. Even if you're picking it for a hardwood floor, both carpet types can give superb soft appeal. One thing to know is that polyester can come in different colors while nylon carpet would need to be dyed in different patterns. You can choose any of them as per your requirement.
Other Factors
Apart from the aforementioned features, you can consider the following factors to make a choice:
For using a carpet for a high traffic area, it is better that you opt for nylon carpet as it lives longer than polyester carpet (10-15 years lifespan)
If you're someone that likes to keep updating their lifestyle, then choosing a polyester carpet is a good choice. It's cheaper and will last 5-10 years, enough for you to make a change for something new.
In case you've got pets at your place, then choosing polyester is a reliable option. The reason is the slightly higher stain and water-resistance as well as the ease of replacement if the odor destroys the entire carpet.
Static electricity builds more in nylon than in polyester. For those that are living in a dry place, it is recommended that they opt for polyester carpets instead of nylon ones. It will reduce the buildup of static electricity, leading to shock.
If you're an environment enthusiast and want to contribute to the environment in every way then choosing polyester carpet is a good option. It is made from recycled bottles and cannot be recycled again. On the other hand, new nylon carpets can be made from recycled nylon carpets.
Conclusion
Choosing either a polyester or a nylon carpet depends upon you. While making a choice, do keep the above guide in your mind to know what factors you'd want to evaluate the carpets on for. Ask some of the best-carpet-cleaners-near-me to know more about the carpet quality and elements to consider while buying one for your home!