We all love having a good-looking, rich-textured rug at home. And if they can be eco-friendly and durable at the same time, who wouldn't chip in?
Well, natural fibers rugs are the answer to all your prayers, if you know what I mean!
As there are 5 main types of natural fiber rugs, you have a great variety to choose from, from more durable to less expensive, stain-repellent or all in one!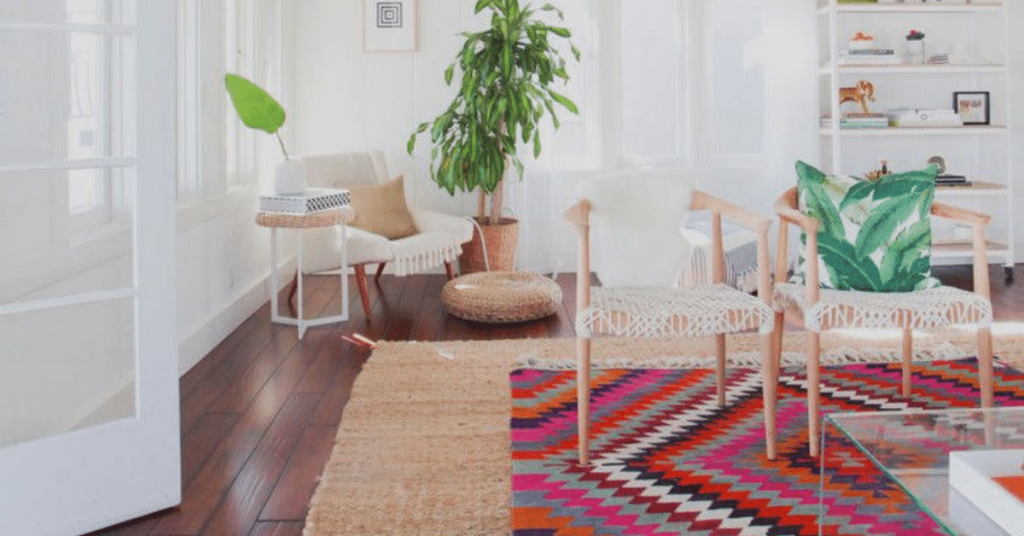 There's always an option that will satisfy all your needs. Whether it's a high-traffic, kid-friendly rug, a stain-resistant outdoor rug or a more delicate and luxurious-looking kind of rug.
If you really want to look into all the types of natural rugs (that is, jute, sisal, seagrass and hemp) then you're in for a treat with this article: All you ever need to know about Natural Fiber Rugs.
8 secrets to decor your home with natural fiber rugs
Secret 1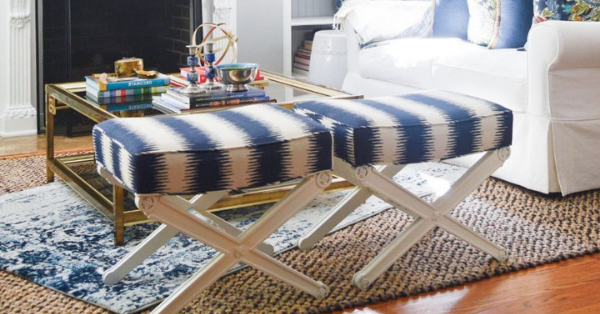 If you're the kind of person that likes changing your home decor often, or once in a while, then try avoiding particular colors and patterns that won't go with everything. It will be best if you stay with a neutral earthy color. This way, even if you change everything else in the room, the rug will still go with whatever you choose.
Secret 2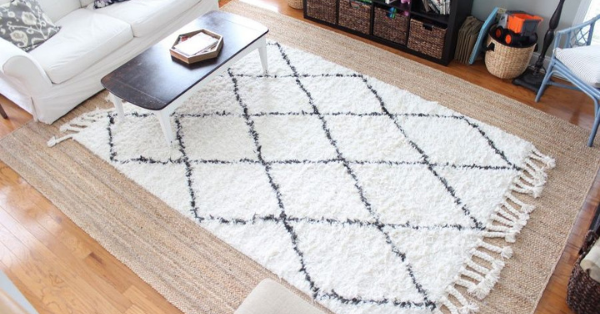 Layering gives you a lot of options here! As natural fiber rugs tend to have neutral colors, you can buy smaller and more colorful rugs and place them on top. This will make the room stan out more and make it more interesting.
Secret 3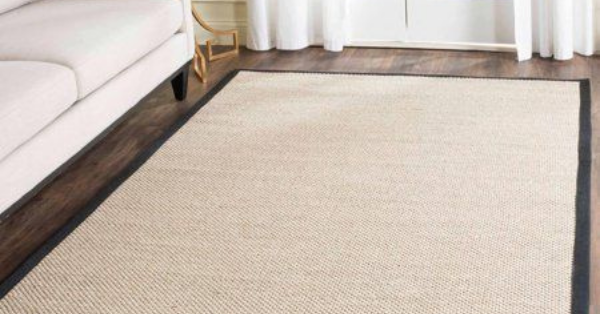 Some natural fiber rugs such as seagrass rugs usually have dark-colored borders. This type of rugs are great when you have wide open areas and you want to frame your furniture around something.
Secret 4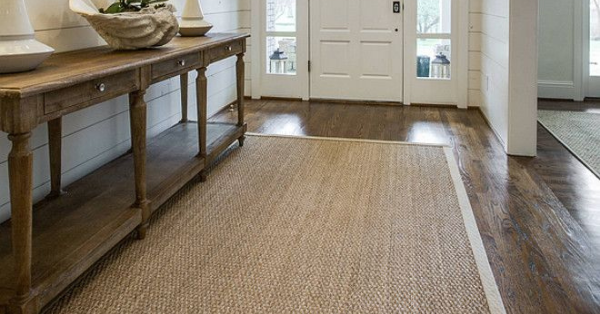 If you want to put a natural fiber rug in a high-traffic area, then go for a sisal rug. It's the toughest of all and won't shed easily. This will save you a ton of time when cleaning.
Secret 5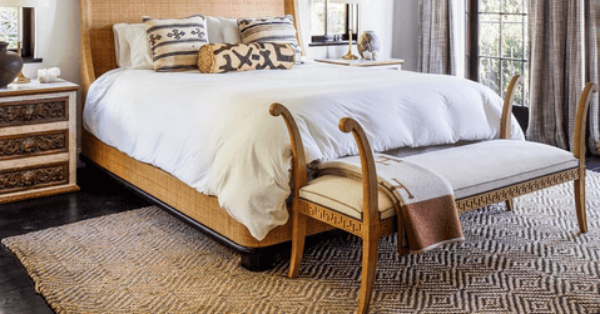 When choosing a rug for your bedroom, go for a less colorful and patterned rug. Choose a rug that will catch your eye but without being too overwhelming… you don't want to get tired of it too soon. While in a guest room you can definitely go for a bolder pattern, print or color.
Secret 6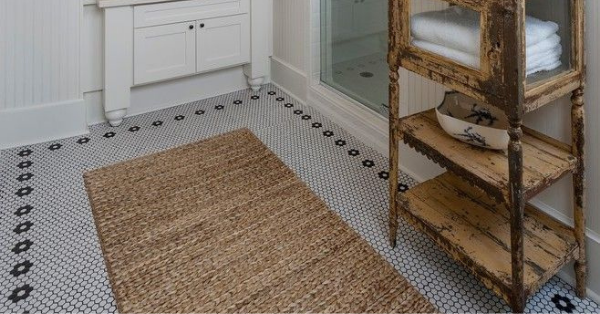 For your bathroom, you can go for an outdoor mat. This will ensure you that it'll be water-resistant at least. And they are usually the perfect size for it!
Secret 7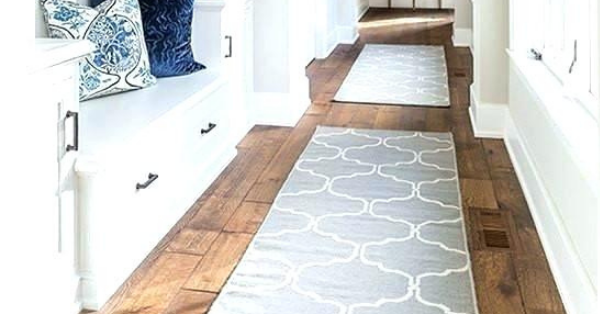 Crisscross and lined patterns will make narrow hallways feel much wider.
Secret 8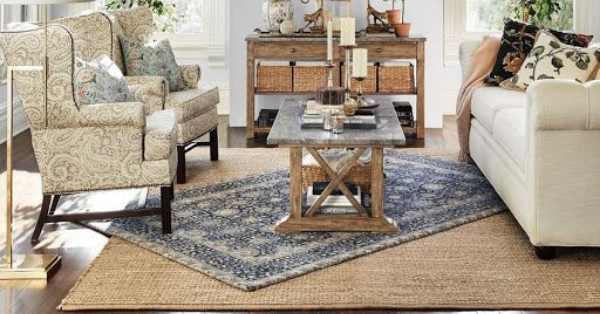 If you what some piece of furniture to stand out, layer a small rug underneath in a different direction, to make it catchy to the eye.
BONUS! 6 reasons why you'll love having natural fiber rugs
Natural fiver rugs encounter many benefits from which we all can profit.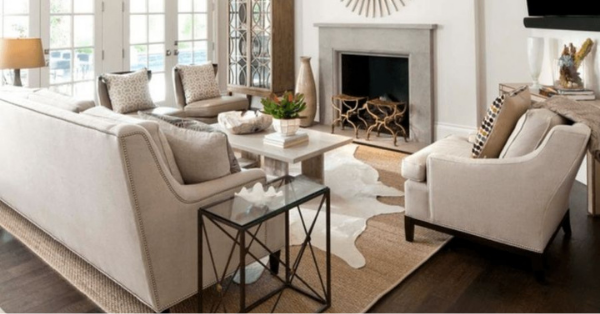 Here are 5 of them which we'll make you want to change all your rugs at home to natural fiber rugs!
1. Decor versatility: thys type of rugs are so easy to style! Their neutral colored materials will add warmth and texture to your home. And if you're looking for a bright color or pattern you can also find it!
2. Affordable: this rugs can vary a lot in price, but it's easier to find a cheap yet good-quality natural fiber rug than other rug materials. Here, what you pay is what you get.
3. Durability: all the materials come from different yet similar plants which tend to be very durable if maintained correctly and if you place them in a place with low humidity and good ventilation.
4. Pet and kid-friendly: this type of materials alone can be a bit rough on kids but when blended with other materials such as chenille, cotton or wool they become one of the best options for your kids' playroom.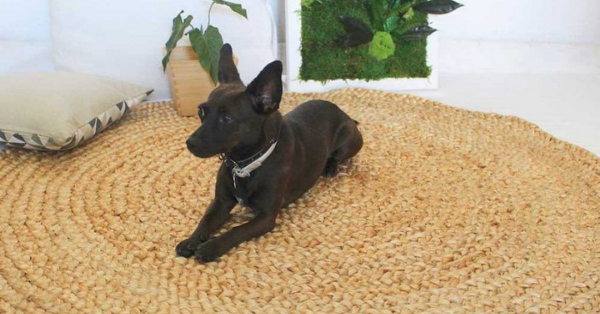 5. Eco-friendly and sustainable: because they are all made from plant, they are biodegradable. Therefore, recyclable. And the plant from which they are made of, are fast to grow!
6. And last but not least, their imperfect texture makes them really useful when hidding stains! This is a great plus, taking into account that spills happen, especially if you have kid and pets!
BONUS! 3 small drawbacks to having natural fiber rugs at home
Now, nothing here is perfect and I would be lying if I said so. So in order to show you the real picture, here are 3 of the downsides of having natural fiber rugs at home: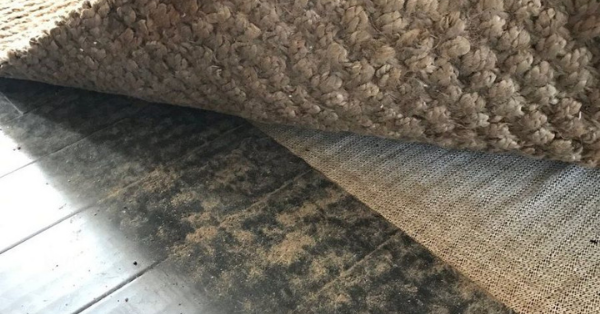 1. They shed easily. Especially when they're new. So avoid vacuuming it with the rolling brush.
2. They can be a bit rough to touch and walk on. But with time the tend to soften and some them, when blended with other materials become very soft.
3. Once they tear and wear out (which they do, and easily if you don't take care of them), there's nothing you can do. But this shouldn't be a big problem as they are pretty affordable and you can replace it very easily.
Conclusion
In the end, know that everything's possible when decorating with natural fiber rugs. That's what's great about them (aside from all the other benefits you've already seen!).
Don't be afraid to try new things, new patterns, new ways to style your rugs.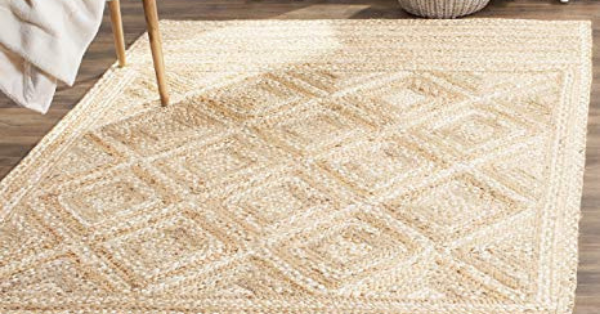 People often underestimate what a rug can do to elevate the style of a room and a whole house! They can add a vibe that nothing else will be able to do.
So get your mind to work. Get creative!