The new trend and very hot topic in interior design is leather flooring. I get lots of questions from my readers, who ask me about this type of floor covering. Is leather flooring expensive? Is it durable? In what room can you lay such flooring? So, my aim today is to help you understand, whether leather flooring is a great option for you.
Leather flooring is a relatively new option. It has at least 7 cons: classy look, durability, variety of patterns, environmental safety, easy installation and maintenance, and versatility. But everything has a dark side. The cons of leather flooring are stain and heat sensitivity and distinct leather odor. Read further to know, what 3 layers of the leather floor have.
What is Leather Flooring?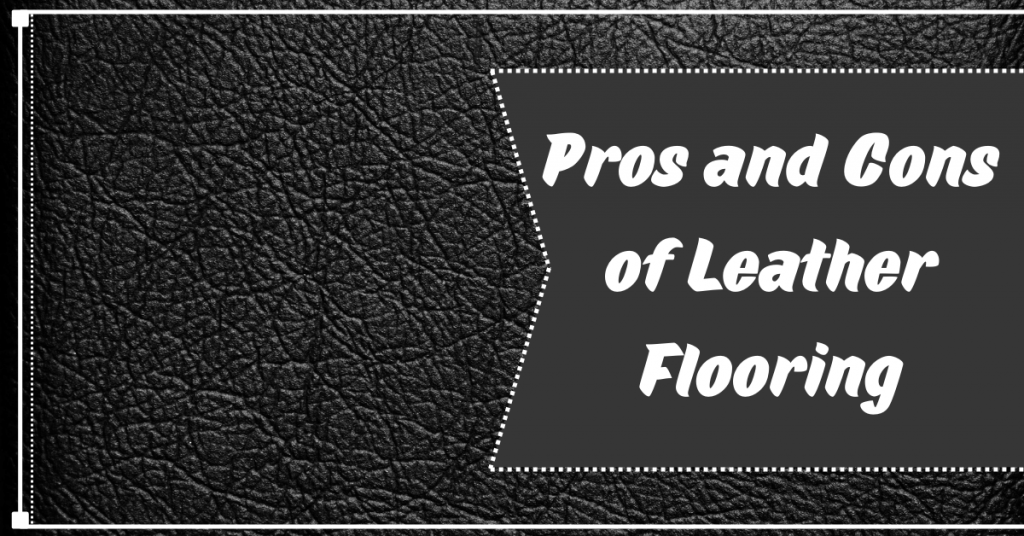 Leather flooring is a relatively new type of material. Many people don't even know what it is. We've used numerous times leather jackets, shoes and belts. Besides, leather is used for home furnishing. And we've admired the elegant beauty and durability of these leather things. But is leather flooring great too?
If you look at the leather flooring sample, you'll notice that it is respectable. It is a choice for rich houses, which emphasizes the status of its owner. The leather floor has different patterns and colors. Thus, each person can find the flooring up to his taste and suitable for the general style of his room.
As usual, the leather floor consists of 3 layers. The leather itself is the top layer. As usual, it's 2.7 mm and it is covered with a waterproof substance to make this kind of floor covering more durable and resistant to water leaks. The leather, which is used for making floors, is a by-passing product. This leather remains after the production of belts, shoes, and other leather goods. Sometimes it is the cowhide, which is quite steady and it is suitable for high-traffic areas.
The second layer of the leather floor is a hardboard core. The material of the second layer is softwood. It makes the leather floor more durable and resistant to high traffic. The third layer is a cork backing. They make this layer from the remnants of wine corks. Thus, the three-layer leather floor is firm and durable.
Nowadays, this floor is available in the format of tiles. It is even more comfortable, as you can combine the tiles of various colors to make the unique pattern of a leather floor in your room.
When I learned, what the leather floor is, I looked at its samples in the stores. I liked this type of floor covering and even had thought to buy it for my house. But before doing it, I studied thoroughly its pros and cons. So, read further to know the advantages and disadvantages of the leather floor in detail.
Pros and Cons of Leather Floor
The leather floor is not a popular choice among homeowners. This kind of flooring is relatively new and quite expensive. Besides, customers don't believe that it may be durable. Those, who dared to install this type of flooring, admire its noble beauty, unique fragrance, and grainy texture. I am so eager to share with you the long list of leather floor pros.
Pro 1: It is very beautiful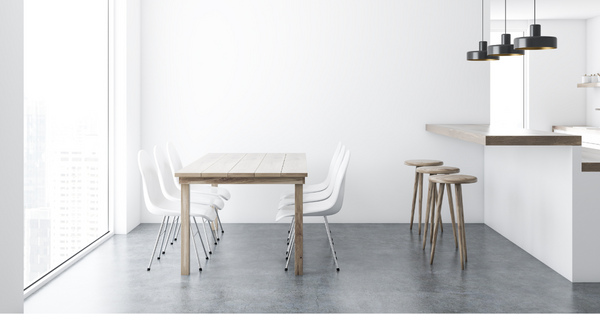 I am sure, you like leather goods. Nothing can be compared with the great noble shine of real leather. The leather floor looks the same. Most of my readers like the leather floor for its respectable and at the same time so natural beauty.
Leather is that kind of unique material, which is aging beautifully, too. The premise with leather flooring immediately becomes luxurious and classically designed. So, one of the main pros of leather flooring is its unbelievable beauty.
Pro 2: There's a great variety of leather floor patterns, which suit any style
The other pro of leather floor covering is its variety of patterns and ability to match any interior design style. The leather floor comes in such colors (to mention a few):
Black
Beige
Cognac color
Dark grey
White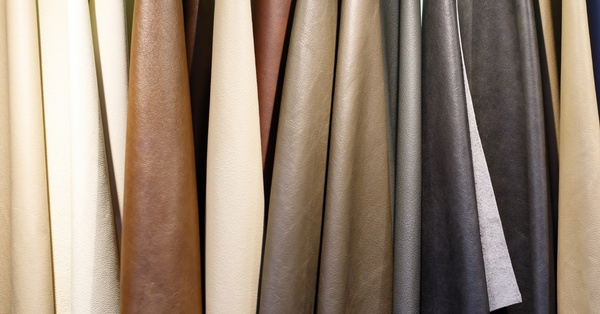 There are also different patterns of leather flooring. You may get an ideally smooth surface, grainy pattern, or various geometric patterns, which you can create, by combining the leather tiles of different colors. The second important pro of leather floor is its ability to match any style.
Pro 3: It is durable
Each person knows that leather is a quite fragile material. Your leather bag gets the first signs of wear and tear within the first 5 years of usage. And you use the bag very carefully. You don't walk over it, being in your street shoes. So, you may conclude that leather flooring won't last for long, may not you?
You are not right if you think so. Leather flooring is extremely durable. As I've described above, the leather flooring consists of 3 layers. The top layer is waterproof. So, the leather floor is resistant to wear and tear. This type of flooring performs very well in terms of traffic. In one of the stores, I visited while collecting the information on the topic, they gave 25 years warranty on their leather flooring. As you see, its durability is no less than other types of flooring, like an engineered wood floor, laminate floor, and some others.
Pro 4: It's environmentally friendly
Many of my readers have environmental responsibility. They need to know, that the leather flooring is not just beautiful and durable, but also green.
Be sure, that the leather flooring is an organic product. It consists of 3 layers, and each layer is natural. This material is reducible, renewable, and reusable.
Pro 5: It's easy to install
The leather floor comes in 2 formats:
As pre-finished flooring, which is glued
Leather flooring in tiles
The first variant is a bit older. It is more expensive. I recommend my readers to choose the second one. The leather tiles may have different sizes. I got the square tiles with a side of 15 sq. ft. It is an average side. You may get the leather tile of a smaller size if it suits better the proportions of your room.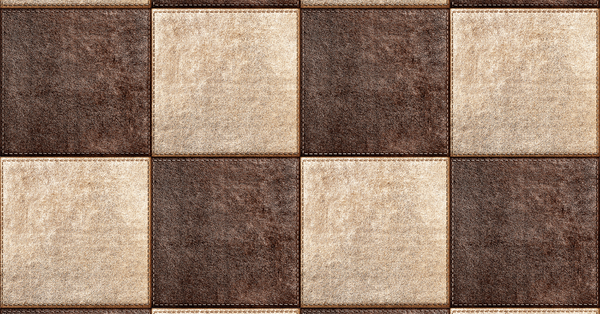 The leather tiles are easy to install. To keep the separate tiles together, one click is enough. By the way, you may re-install the leather tiles, if it is necessary. Thus, you can remove this type of flooring from another room in your house. You can even take it into another home if you are moving. The leather flooring can be re-installed up to 3 times.
Pro 6: The leather floor is easy to maintain
Each housewife cares not just about the beauty of her home décor. She always pays attention to floor maintenance. If the flooring is hard to maintain, she may refuse from getting it. As spending long hours with a broom and stain remover in your hands is not what we are looking for.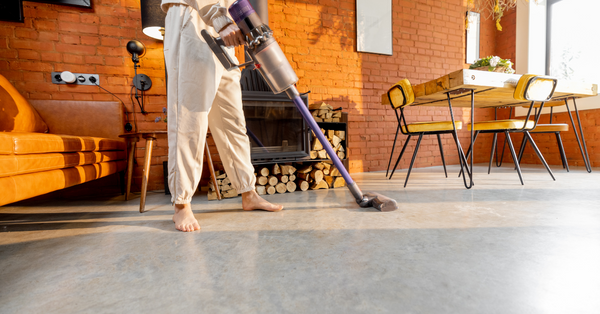 The leather flooring is not hard to care about. To keep your floor clean, you should:
1. Vacuum it once a week
2. Clean the floor with a wet soft cloth
3. You may broom it with a soft carpet brush
4. In case, if you have some large spill and 1-2 leather tiles were seriously damaged, then you can just remove these tiles with new ones. And enjoy the ideally clean and shiny floor again!
Pro 7: The versatility
The leather floor is very versatile. You may put it in any room. The manufacturers make us sure, that the leather flooring with waterproof covering serves well in wet rooms, like kitchens or bathrooms, too. But I recommend my readers to put it in drier premises, like a living room or a bedroom.
As you see, the list of pros is long enough. I am in love with leather tiles, and you can see them from my post. Nevertheless, I try to be objective. So, here's the list of cons.
Con 1: The leather flooring is expensive
It's not new, that leather goods are quite expensive. The leather floor is not excluded. It is one of the most expensive types of flooring, existing on the market. The price range of leather floor covering is from $15 to $50 per square foot. The price depends on the type of leather and the pattern. The installation price is in the same price range – $15-$50.
Con 2: It is stains and heat sensitive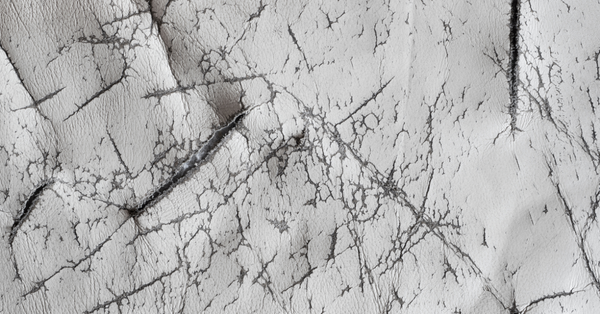 The leather flooring is not resistant to stains. That's why if you spill wine or sauce on this floor, just clean it as fast as possible. If the stain is hard to remove, it's better to hire a professional cleaner to help you. In the hardest cases, you have to remove the damaged tile. The same may happen if you spill the hot liquid. Too high a temperature may seriously damage the leather. You should keep your leather flooring from direct sunlight, too. So, care about blackout curtains in the room with the leather floor?
Con 3: New leather flooring has a specific odor
Most of us like the noble smell of leather. For me, it's not a con of leather flooring. But I have to mention it to my readers, who are sensitive to distinct fragrances.
Conclusion
Before we wrap up, I want to remind you, that the leather floor has 7 pros and just 3 cons. If you are looking for some classy flooring for your living room, bedroom, or some other premise, consider this brand-new covering. It is quite an expensive option. But you may cover just some part of your room with it. For example, leather flooring looks great in the fireplace zone in your living room.
So, consider leather flooring if you are looking for something new and very elegant for your space!