If might be too long or maybe not but your carpet needs regular maintenance and cleaning. Your carpet is just like your clothes. It's not necessary that you go on washing it every weekend but it does need a little vacuuming to look clean and bright.
Is professional carpet cleaning worth it? Yes! A professional carpet cleaning service can bring out the lost shine of your carpet in no time. Professionals have all the equipment and know how to deal with tough stains too. If you're still confused about it, then take a look below to know more about professional carpet cleaning services in detail.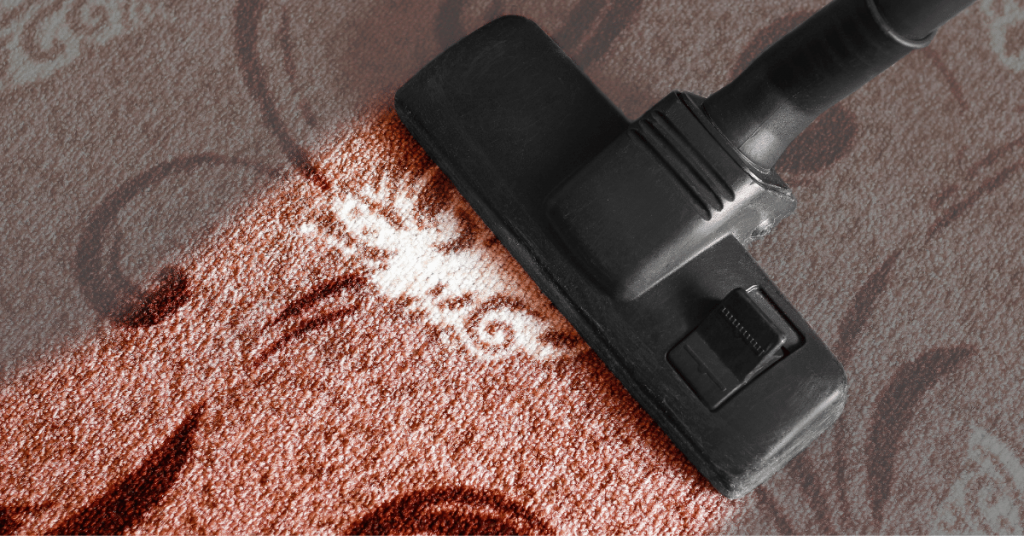 Carpet cleaning has a lot of benefits. And having your carpet cleaned by a professional has even more! Check the 10 benefits of professional carpet cleaning.
Pros Of Professional Carpet Cleaning
Well, the word "professional" is enough to illustrate what exactly you will be getting when you hire a pro for your carpet cleaning needs. However, there are certain pros that you need to know before hiring one. Let's take a look:
1. Less Drying Time
One of the main elements to consider before cleaning your carpet is to choose the method. A dry carpet cleaning method uses dry compounds to clean your carpet without using much moisture.
On the other hand, the steam cleaning carpet uses moisture in adequate quantities.When hiring a pro, you can just ask them the method you need or even consult them regarding the solution that would fit best for your carpet. It is to note that even if you opt for the wet cleaning method, the pros will make it easier to dry your carpet.
They are experienced in handling such requests, and provide efficient carpet cleaning and drying services. One of the main perks of hiring a professional is that they will reduce the carpet drying process from days to mere hours.
They are well aware of how to rinse the carpet, removing the dirt and grime while protecting the fragile fibers of the carpet. In addition, they carry tools and equipment that facilitate them in the drying process.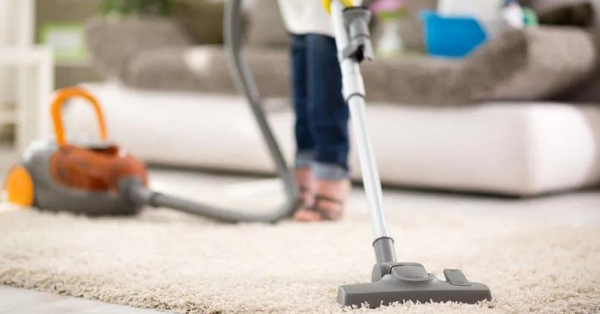 If you're wet cleaning your carpet on your own, it's highly possible that you'll face a lot of issues since DIY wet cleaning requires professional expertise and tools to do it right. Moreover, you'll need to dry the carpet, which would probably take days since you don't have the tools for it.
2. Get Rid Of Stubborn Stains
There's a lot of times when you invest in DIY cleaning and still end up with some stains remaining on your carpet. With a pro, you are less likely to have this kind of a result. Professionals use different steps before they even begin cleaning.
This involves using stain removal aerosols, scrubbing the carpet to make the fibers breathable, and vacuuming it before the actual cleanup starts. That is why if you truly want to have a remarkably cleaned carpet, then it's better that you hire a pro for it.
The reason? Professional carpet cleaners use high tech machines for dealing with tough stains.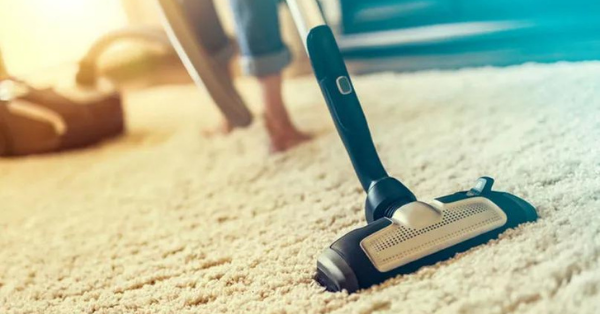 If you'd like to know more about professional carpet cleaning techniques, you'll love this post:
There're 5 essential carpet cleaning methods. Their cost and effectiveness can change. Learn which is best for you!
3. Improve Carpet Life
While cleaning your carpet on your own, you may be scrubbing the stains too hard to remove them. Whether or not it removes the stain, you'll most likely damage the carpet fibers.In addition, you are unaware of the type of rinsing and moisture needed for the chemical compound to work on different stains. All these problems are mitigated when you hire a professional carpet cleaner.
They inspect your carpet for the type of material it has, making sure to use a carpet friendly cleaning compound for it. In addition, as highlighted earlier, they have the right tools for the process. They will be able to clean the carpet without damaging the fibers.
Ultimately if you hire a pro you can rest easy as they will be doing an excellent job in not only cleaning your carpet but increasing its life expectancy.
4. They Know How To Deal With Different Issues
Apart from just cleaning your carpet, professional carpet cleaners will also be able to clean your rugs while dealing with problems that are causing them. For instance, your carpet may be suffering from wear or tears or losing colors or maybe accumulating dirt more than often. Keeping all the issues addressed, professional carpet cleaners will ensure that your carpet gets the best service possible.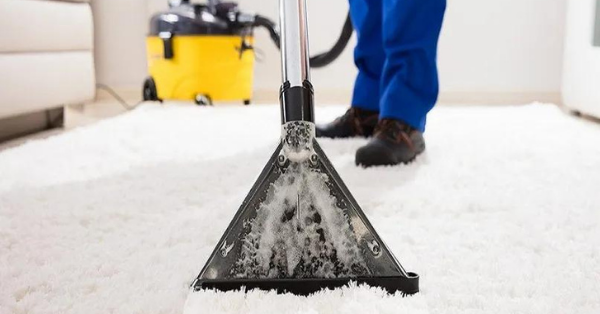 5. They Provide Competent Insights
Another reason why hiring a professional carpet cleaner is a good choice is that they offer you reliable insights regarding your carpet's condition, the solution to use, and future recommendations. They will use the best tools for the cleaning service and will give reliable results in no time.
6. Agile & Efficient
You can expect the cleaners to be agile and efficient in the service. They will not only clean your carpet good but also help in reaching unexpected results. The immensely cleaned carpet is achieved with the use of their high tech tools. It enables the cleaners to give superb service in no time without leaving any stains.
7. Eliminates Bugs
Another good reason why professional carpet cleaning is a good choice is that it helps eliminate bugs, termites, and other bacteria from your carpet. Even though they can be hidden deep within the carpet fibers, the deep cleaning methods make it easier to clean your carpet effectively. It helps improve the resulting quality as well as make your carpet healthier for you and your family.
Cons of Professional Carpet Cleaning
Even when there are so many perks of professional carpet cleaning, there are some cons that people find unamusing to opt for.
1. Heavy Quotes
When you're getting a pro to work for you, you can expect to have hefty charges for the service. On average, a single room may cost $51; however, this depends on the type of service you need. The cost can go as high as $550 or even more. That is why when getting a professional carpet cleaning service, you should be ready to spend a handsome amount for getting your carpet cleaned.
How much does carpet cleaning cost? What's the average price? In this post we answer all your questions with a very useful infographic.
PRO TIP
GET MULTIPLE QUOTES
Instead of finding one cleaner in the market and going for their services, get in contact with multiple contractors. This will help you get different quotes, and you can choose the one that is the most preferred and affordable too.
Coordinating
As said earlier, professional carpet cleaners tend to use multiple processes before, during, and after the carpet cleaning process. Sometimes, these processes are included in the quote and sometimes not, and are charged as hidden costs.
It is essential that you should keep coordinating with the cleaners regarding every step they make. Ask questions or even get a detailed procedural quote that will illuminate regarding the steps which the cleaners will take.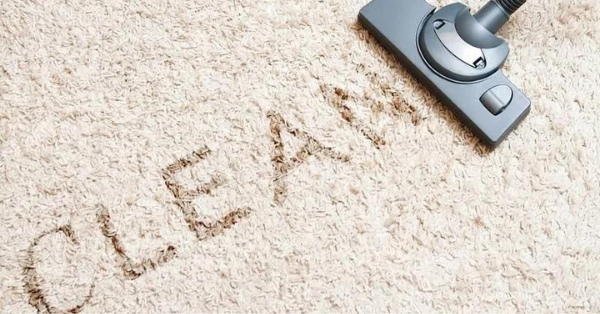 In addition, during the inspection, you'll also find that your carpet needs repairs. In case there are significant repairs to be made, make sure to get deal with them first before moving on to the cleaning phase.
Professional VS DIY Carpet Cleaning
Keeping all these elements in mind, most of the people often think about cleaning their carpets themselves. However, like professional carpet cleaning, DIY carpet cleaning has its perks and drawbacks that you must consider.
Comparative to professional carpet cleaning, DIY carpet cleaning is inexpensive. You can create your carpet cleaning solution at home easily. This cleaning solution will last up to six months minimum and will provide effective results. To know how to create your homemade carpet cleaning solution click here, and try them yourself.
On average, homemade carpet cleaning will cost around $35-$50 per day. In addition, you don't need to have an immense expenditure on cleaning machines. If you're doing your carpet cleaning yourself, then it's better to opt for dry carpet cleaning.Dry carpet cleaning is easy and doesn't involve moisture, making it easier to dry the carpet. Moreover, you don't need hassle with hidden or extra expenditures like with professional carpet cleaning.
With that all being said, it's unfortunate that the results will not come close to a professionally cleaned carpet. Even though it costs a lot but professional carpet cleaning rinses your carpet from tough stains and dirt, giving a rejuvenated and brand new look.On the other hand, DIY carpet cleaning is good for emergency cleaning, especially if you need to make a quick cleaning.
It doesn't give a remarkable result but still cleans your carpet. If you need short term cleaning, then choosing DIY carpet cleaning is the right choice for you. However, if you need professionally done cleaning with carpet care and repair services, then always go for a professional service.
Why And How Often Should You Clean Your Carpet?
You should keep good care of your carpet. But that doesn't necessarily mean that you should clean it every day. Cleaning your carpet now and then will make its fibers loose and cause breakage.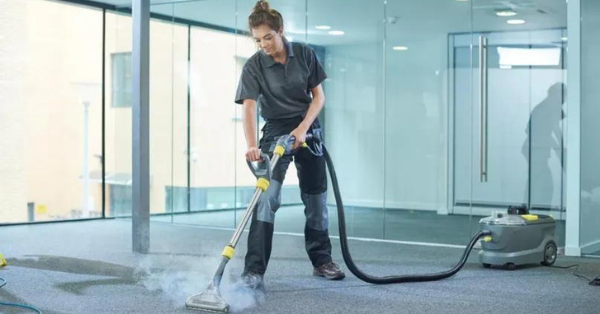 In addition, if you opt for moisture cleaning and don't dry your carpet effectively, it becomes prone to a number of problems such as mold infestation, bad padding, foul odor, etc. To make sure that it doesn't happen, clean your carpet once every month.
Perhaps this post might be helpful:
Some professionals exaggerate (A LOT!) when talking about how often you should clean your carpet. Take a look at the real frequencies certifying entities recommend!
Cleaning Or Replacing Your Carpet?
Another question that most homeowners face is whether to replace or to clean the carpet. This occurs when you come across several wear and tears on your carpet. These wear and tears occur when you neglect the regular cleaning routine.
As a result, your carpet becomes prey to dust, mites, and bacteria that eat it away. Moreover, continuous traffic makes the fibers loose, which get pulled and break with time. Opting for carpet replacement is an expensive choice that can cost thousands.
That is why hiring a professional in this matter is advantageous. Before cleaning, they will inspect the carpet for possible repairs and will recommend several options.
In case the carpet is beyond repairs, they will tell that getting a replacement is a much favorable option. However, the team will try its best to offers significant repairs to make your carpet cleaning worthwhile.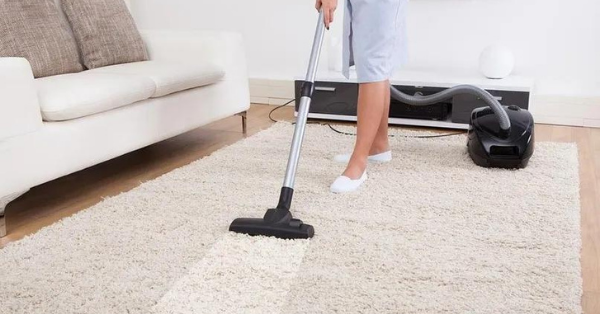 Conclusion
In a nutshell, it can be said that professional carpet cleaning does offer a vast range of perks. Opting for the best-carpet-cleaners-near-me can bring you close to a number of professional carpet cleaners near you. You can get in contact with them, ask for different services, get a quote, and get your carpet superbly cleaned in no time.