Hardwood is the natural wood obtained from dicot trees like Oak, ash, or beech. It has been in use for centuries in everything from making furniture to making floors. It has its fair share of disadvantages, but nothing beats Hardwood in bringing an expensive touch to the house.
With the advent of wood-like tiles, engineered wood, and wooden patterns in vinyl floors, one might think that Hardwood is out of fashion now. But, surprisingly, that is far from the truth.
Hardwood is still as popular as it was years ago. Many homes use Hardwood floors, and the demand for Hardwood is only increasing since buyers want that traditional wooden touch to their homes. Hardwood comes in many varieties, and you can choose according to your liking.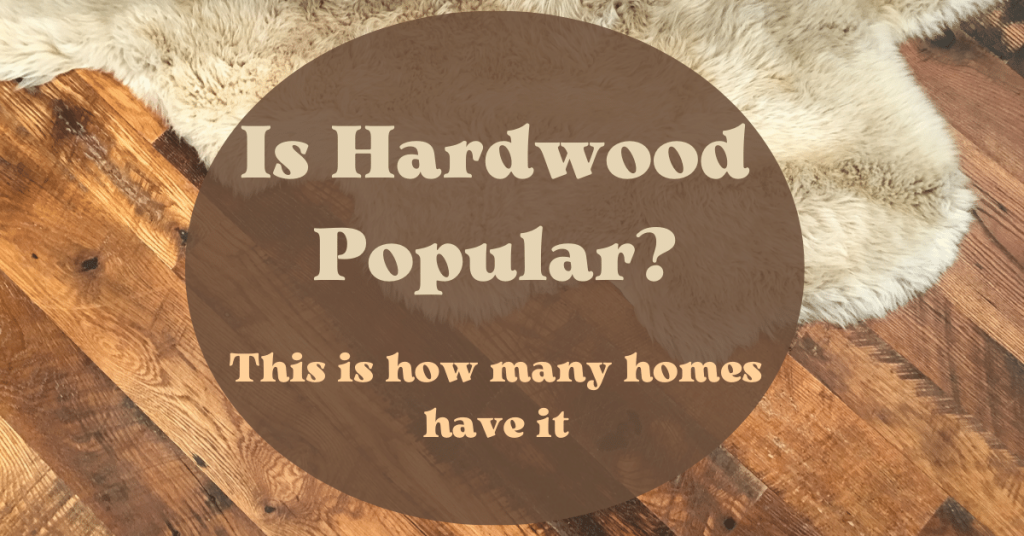 Reasons Why Hardwood is so popular:
Even though new synthetic materials are hitting the market every day with many advantages, like easy installation and cheaper price range, Hardwood is still as popular as it was in the 1600s.
There are various reasons why Hardwood does not go out of fashion. Some of the major ones are:
It is very attractive, and nothing can beat its exotic look.
It is hypoallergenic. Hardwood improves indoor air quality and removes allergens like dust and pollen.
It is environmental-friendly, unlike other newer materials.
It is easy to clean. All you have to do to clean a Hardwood floor is mop it with a cleaner, that's it! For a detailed post about how to clean hardwood floors, keep scrolling.
It adds value to the home and remains the top choice for buyers and agents alike.
It is durable and sturdy. Many homes have been incorporated with Hardwood since the early 20th century.
Is your hardwood floor dirty? If it is, you can use these 5 easy steps to make it shine like new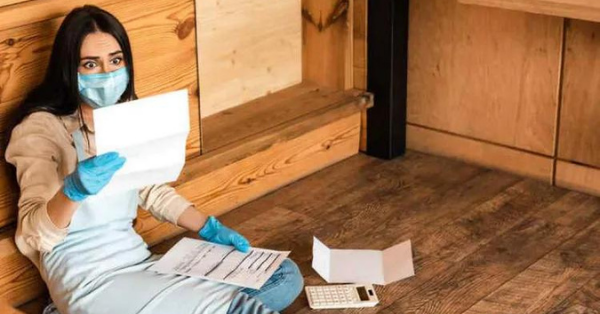 Popular types of Hardwood:
Hardwood comes in many different types and patterns, and the choice depends on the buyer's preferences. Of all the types, some are routinely used in homes and are one of the top trends right now.
Here are some of the types that are most popular in homes right now:
Oak Hardwood:
Oak Hardwood is the most common Hardwood that is used in homes. In the United States, the Oak Hardwood floor can be found in the majority of homes. In addition, it is cheaper than other hardwoods, thus making it a better choice for many homeowners.
Oak Hardwood contains very obvious graining that is visible to the eye. People tend to choose this Hardwood for floors because this grain helps hide small scratches and dents that may arise in the floors after frequent use, especially if you have pets.
CHANGE THE LOOK!
Oak hardwood can be easily stained, so you can refurbish your floors by changing their color without all the hassle of changing the floors.
Maple Hardwood:
Maple is most popular in Canada and surrounding areas. Maple has less grain and is lighter in color. It gives a sleek and modern look to the room. It is harder than Oak, so it is more durable as well.
Maple Hardwood is more expensive than Oak Hardwood, and many people find it more attractive. Even though maple is harder to stain than traditional Oak, it catches a gray stain that looks extremely beautiful and makes the room look larger.
PREVENT YELLOWING!
Maple hardwood tends to become yellowish over time. To prevent this, you can use high-grade water-based polyurethane.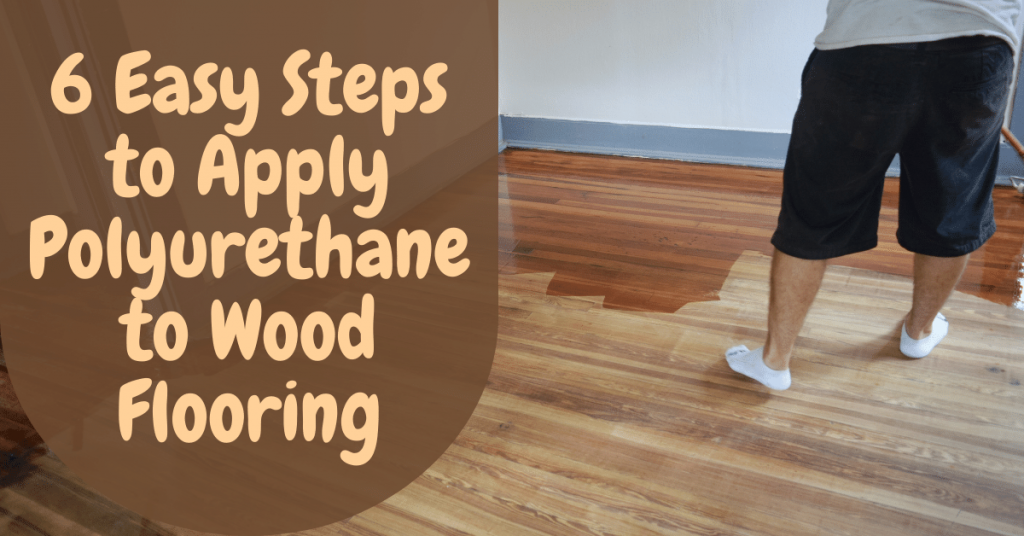 Wooden flooring is delicate. Learn how to protect it by applying polyurethane coating in 6 easy DIY steps.
Brazilian Cherry:
Originating in Brazil, Brazilian Cherry comes in an astonishingly beautiful dark red or cherry color. Its quality is amazing, and it is harder than other types of Hardwood, thus getting extra points for durability. It tends to darken over time, becoming more beautiful as it ages.
Bamboo:
Bamboo is not obtained from dicot trees, but it is considered Hardwood due to its look and texture. It is less expensive than other types and is environment-friendly, which is a major factor in its rise to fame in recent years.
Bamboo comes in a huge variety of colors and quality. You can find Bamboo for a low price, but its quality would not be that good. So, you need to check the variety of prices and qualities of Bamboo before buying.
With its low cost and exotic look, Bamboo has its fair share of disadvantages as well. Bamboo tends to show dents and stains much more than Oak, and it is not water-resistant. Water leaks can damage it since it is sensitive to water and cannot be used in areas prone to spilled water like kitchens and washrooms.
HEALTH RISK!
Some kinds of Bamboo, especially those from China, contain formaldehyde in its adhesive and pose a health risk.
Douglas Fir:
Douglas Fir is a type of pinewood, and it lies on the softer side of Hardwoods. Due to its soft nature, Douglas Fir is prone to denting and breakage. It has red undertones and minor grains. It is very popular in older homes and is found frequently in them, especially on upper levels.
In these older homes, the Douglas Fir has aged a lot and become darker over time, even darker than Oak.
Ash:
Ash belongs to the Olive family and is lighter and paler in color than other types of Hardwood. However, it can be stained, and it holds the stain color well.
Ash is used in making many items, from food containers to baseball bats because it is hard and sturdy.
Carpet vs. Hardwood: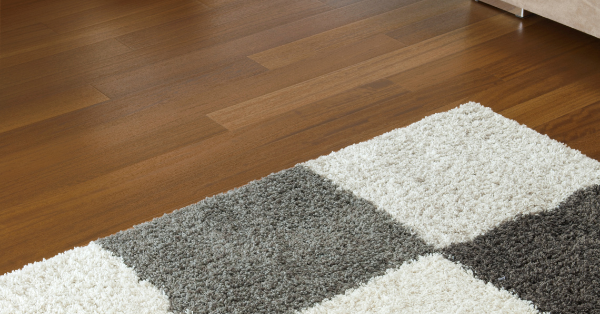 In recent years, the use of carpet has declined, and the use of Hardwood has increased tremendously, even though the opposite was true in the early 2000s. This is because carpets are a lot of hassle to clean and disinfect as compared to Hardwood.
As people are getting busy with their lifestyle, they opt for something durable and easy to clean. Carpets are usually restricted to the bedrooms, where under-foot comfort is required, while Hardwood flooring rules the rest of the home.
Conclusion:
It looks like Hardwood still owns the market when it comes to home building and renovation. Moreover, buyers are not limited by the upper price range and color limitations since Hardwood come in all prices and color shades now. You can choose from the kinds of Hardwood popular right now by looking at the detailed list provided above.