Do you love a Berber carpet for its unique look and looped texture? You might want to get it, but the presence of pets in your house is making you reluctant. Fair enough. You are not the only one who is concerned about the relationship between pets and a Berber carpet. Many people are. I am writing this post to clear your confusion on this topic.
Berber carpets are recommended for pets because they are durable, stain-resistant, and easy to maintain. Nevertheless, Berber carpets have some disadvantages, too. The main of them – Berber fibers are prone to snag appearance. That makes such carpets a contradictory choice for house owners with pets. Read further to know, what type of Berber carpet fabric is the best for pets.
Is Berber Carpet Good for Pets?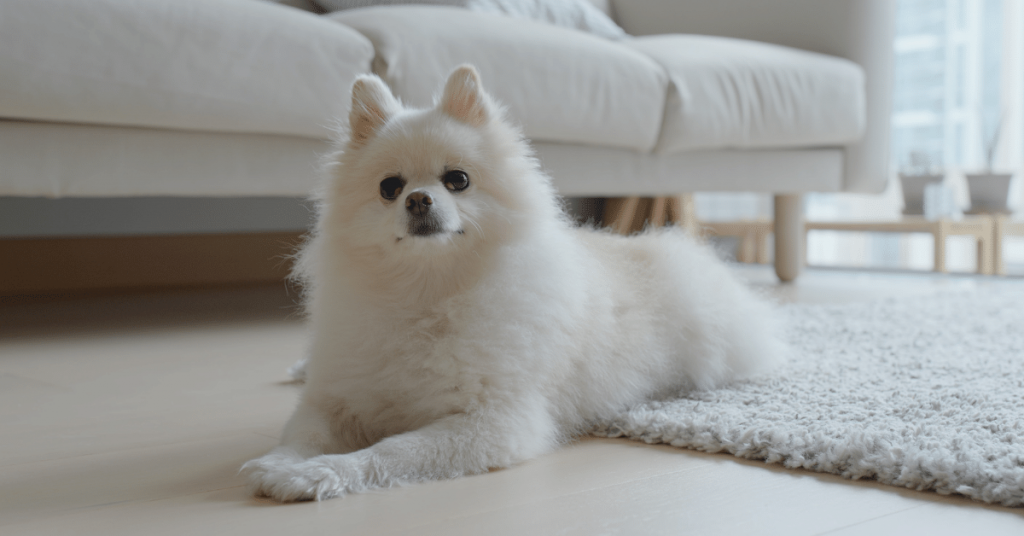 After extensive research and careful analysis, it's safe to say that the Berber carpet is good for pets. I mean, pets don't pose any threat to this particular type of carpet. Its qualities like durability and stain resistance make it the right fit for a home with pets.
I read loads of remarks from pet owners about the damage-free relationship between pets and Berber carpet. Many people have pets and Berber carpet, both, for years, and everything seems fine. Let's consider, how the two most widespread pets – cats and dogs – deal with Berber carpets.
Is a Berber Carpet Good for Cats?
One thing I would like to mention is that sometimes some pets can scratch on the Berber carpet too. It depends on the pet itself. I have scratch posts for my cats, but they still love to scratch on the sofa sometimes. It doesn't mean sofas aren't good for pets.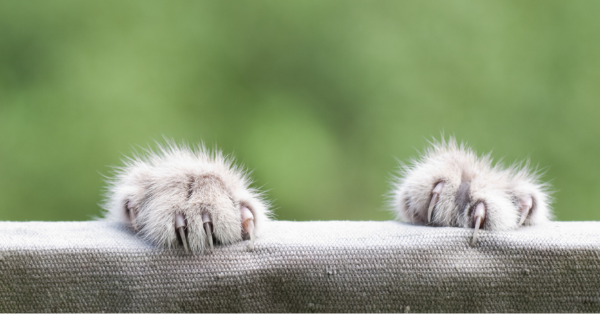 It is just that sometimes pet's claws can get stuck in the Berber carpet. However, that won't cause the loops to be destroyed. Only a loop or so can be snagged. It will be unnoticeable if you cut the pulled thread right away.
Is a Berber Carpet Good for Dogs?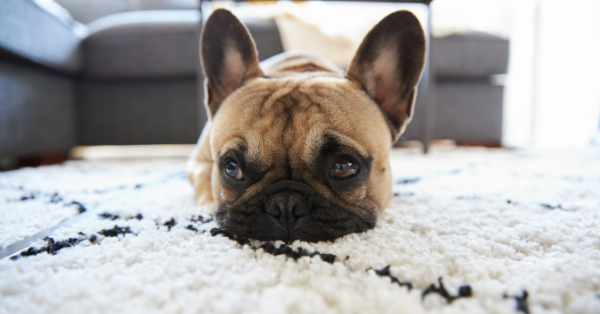 Many people recommend Berber carpets to the happy owners of dogs. No wonder, because these fluffy pets like soft carpet surfaces. They jump and play on the carpet, roll on, and enjoy the great sleep on it. The dog's claws aren't as sharp as cats' ones, so they won't make any snags on its fragile fiber. The dogs aren't so neat as cats, they can easily bring dirt on their paws from the street or have "accidents", like their urine on the carpet. Berber rugs are easy to clean, so even if your pet made some stains on its fiber, you'll easily get rid of them. Care about it in advance and check the best solutions for pet urine.
Advantages of a Berber Carpet for Pet Owners
Okay, I want you to think of 2 to 3 factors you consider when buying a carpet. What comes to your mind? Price? The cheaper carpet is looked for. Secondly, you always want a long-lasting material. Something that will survive quite a few years. And last but not the least, is it stain-resistant?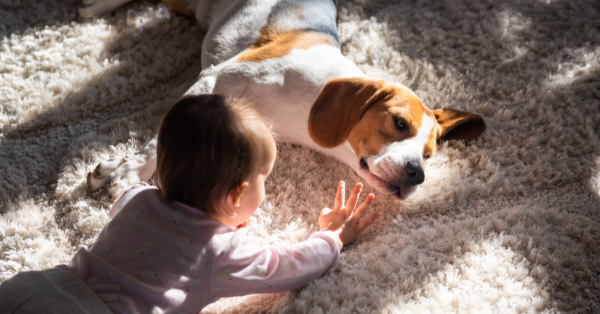 The good news is that the Berber carpet has ALL of these advantages. Isn't that amazing? Let's take a look at each of them in detail.
1. Cost-effectiveness
This is the most significant benefit of the Berber carpet. You don't have to break your bank even if you decide to get your entire home carpeted with Berber. It is much less expensive than other residential carpet styles.
A Berber carpet is proven to give more value for your money than from the cut pile.
Its manufacturing is also cheaper than other carpets. It is because all carpets begin as looped styles. The top loops are sheared off to cut piles. For Berber carpets, this cost is avoided.
2. Durability
A Berber carpet is more durable than other residential style carpets. The fiber in loops is stronger than that in a cut form. You have to make sure that you purchase high-quality Berber carpets. One thing you can be sure of is that you will get more bang for your buck if you go for it.
3. Stain resistance
Many carpets fall in the category of not being stain-resistant. However, Berber carpet does not fall in this category. The Berber carpet's tight weave makes it more resistant to stains. Such a texture is less absorbent to spills, leakages, and pet "accidents".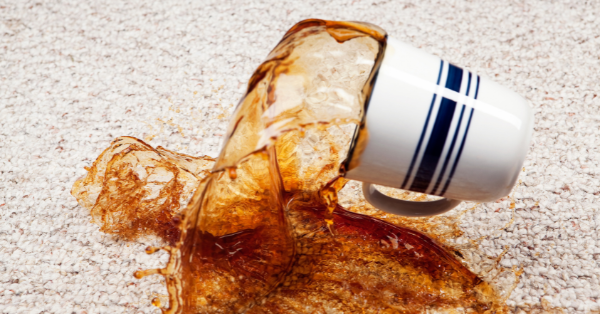 It is relatively easy to clean a stain as it sits on the surface of the looped carpet. The liquid won't sink into the carpet.
Are you tired of staring at pet stains on your carpets? We have listed the best carpet cleaners for pet urine along with their buying guides.
Disadvantages of Berber Carpet for Pet Owners
Like every other thing, Berber carpet has a couple of drawbacks as well. Let's take a look at what those are.
1. Snags
This is a common concern attached to Berber carpets. Things can get caught in the loops. However, it requires a lot of force to snag a Berber.
Dragging furniture on a Berber carpet can cause visible snagging. Driving a toy car or a pet's claw isn't a threat to the loop structure. It won't cause a run even if a loop is pulled out. Your carpet won't unravel. It's going to be perfectly alright.
2. Not too soft
Another con is that the Berber carpet isn't exactly the softest carpet available. It's a low-pile and looped carpet. It won't be as gentle underfoot. This is even more prominent in Olefin fiber.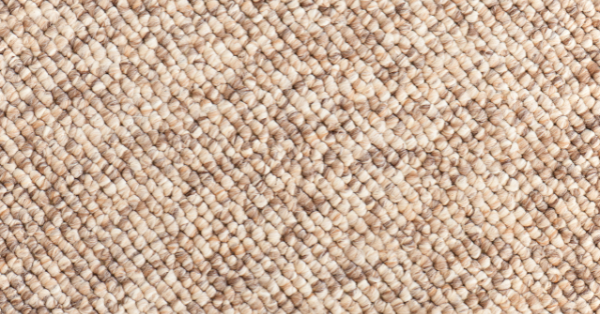 The tough looped structure makes it an attractive scratching ground for pets.
Are you tired of having smelly rugs with pet stains all over? Well there's a solution to that! Choose the best pet friendly rug and stop worrying!
What Type of Berber Fabric is the Best for Pets?
Many Berber carpets are made of olefin. That is a synthetic material, which costs not much, that's why many pet owners choose this option. Let's speak about types of Berber carpet fiber and the way it works in the house with pets.
Berber Carpet Made of Olefin (Polypropylene) for Pets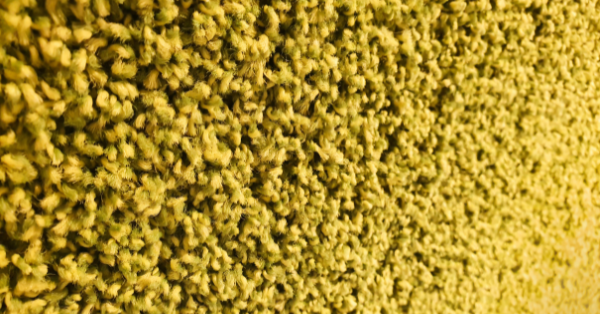 This option is popular among pet owners for its democratic price and good look. Olefin, or polypropylene, was called "artificial wool" and its fibers feel and look like this luxurious material. Very often olefin is used for making Berber carpets, as its dense fiber is ideal for loops. Olefin Berber carpets show great results in durability. Their fibers never fade too fast. Besides, it is resistant to stains, mold, and mildew, which makes it a great choice for homes with pets. But it's bad news – snags can easily appear on olefin Berber carpets. That's why it's not the best idea to put such a carpet in the house with cats. But if you are a dog owner, surely, olefin Berber will serve you for ages.
Berber Carpet Made of Nylon for Pets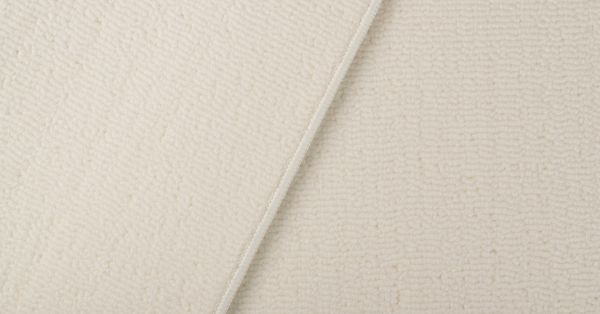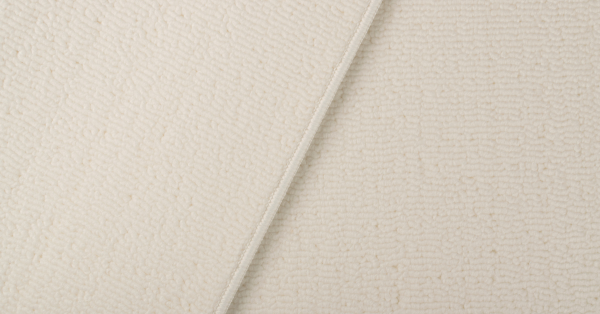 Sometimes Berber carpets are made of Nylon. In this case, the carpet will cost you more, but I advise you to pay this difference as you'll get a much better product. Its durability is impressive – the Berber nylon carpets last for 10-15 years. They look respectable, and if you put them in your living room or bedroom, you'll add some luxurious vibes to this premise. While getting nylon Berber for the house with pets, choose the item with a protective chemical treatment. Some manufacturers use it to make the carpet resistant to fading. That's especially good for pet owners, whose carpets are poured with pet urine from time to time.
Besides, Berber carpets made of nylon are resistant to snags. Their fibers are lasting and strong. So, happy cat owners choose such rugs with pleasure. Even the sharpest claws won't ruin the wear-resistant fibers of nylon Berber.
Berber Carpet Made of Wool for Pets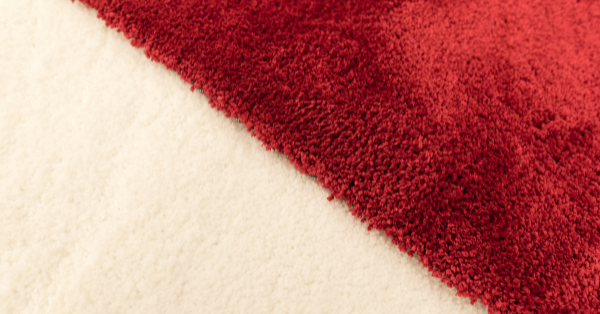 This option is the most expensive, but most beautiful at the same time. Your small family member – a pet – will enjoy lying on its soft cozy fiber, feeling warm and comfortable at the same time. The main advantage of this fabric is that it is natural, so it's safe for both, people and pets in your house. Woolen Berber carpets are different from the others of their impressive durability. Wool Berbers will serve you for 15-20 years, and they will still look great. You'll never witness any discoloration of this carpet cloth, even if the pet's urine will appear on its surface occasionally. Wool Berbers are easy to clean. They are usually stain-resistant. The only thing you should keep in mind – is you have to clean the wool Berber carpet immediately after the "accident" took place. Otherwise, wool fiber will keep the unpleasant smell of pet urine for a long time.
Price of Berber Wool, Nylon, and Olefin Carpets for Square Foot
| | |
| --- | --- |
| Type of Berber carpet material | Price per square foot |
| Olefin | $1-$2 |
| Nylon | $3-$4 |
| Wool | $5-$8 |
Conclusion
That's it, folks. Go ahead. Buy your favorite Berber carpet. Your cute pets won't be their enemies. The carpet won't be ruined even if they scratch on it some time.
Berber carpet qualities are ideal. It's not heavy on the pocket. It's durable and even stain-resistant. Looking at the pros and cons, I think you can decide for yourself if you want to go for it or not.