WHY START A CARPET CLEANING COMPANY?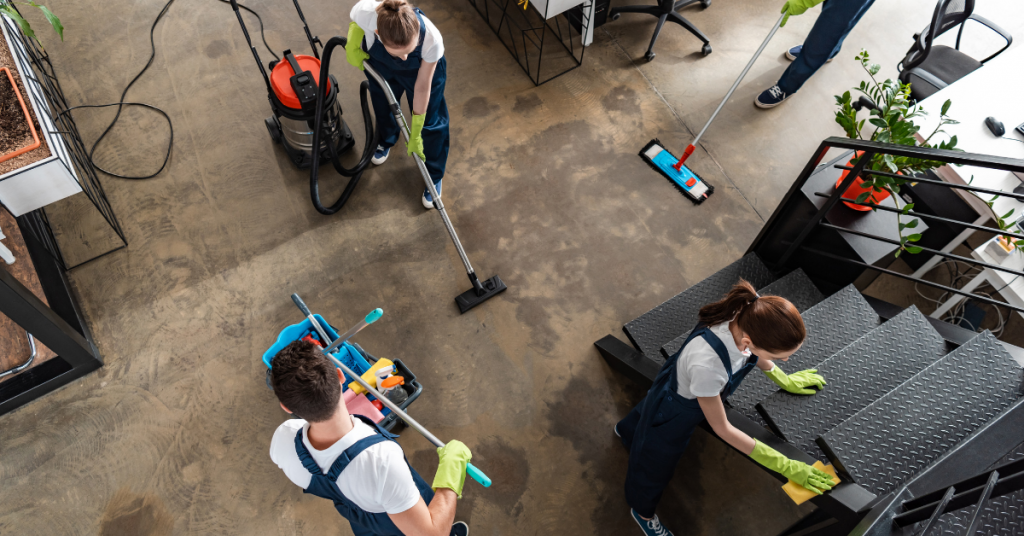 To start with, there's never a shortage of new customers. Think about all the people you know – how many of them have carpet somewhere in their home? Consider all those carpets, all the dirt and dust tracked in over the years, and you can see where the steady demand for carpet cleaning services comes from.
7 Things to Consider When Starting a Carpet Cleaning Company
As you add customers, you can also expand the variety of services you provide to grow your business. Throughout the years as a fully operational leading carpet cleaning company in London, ON, we at The London Steam can guarantee that it will take a large amount of hard work, discipline, and dedication towards the business and industry.
Carpet cleaning can be a fairly easy business to start, since you can do it on your own and out of your home. Start small, then adjust as your business grows.
Things to consider and plan for when starting a leading Carpet Cleaning Company
1: Franchise or solo?
The first step in how to start a carpet cleaning business is to ask: should I start my own independent business or opt for a franchise? Franchising is a popular option for those not willing to endure the trial-and-error that comes with starting a business.
2: Write a simple business plan
Once you've decided to either start your own business or step under the umbrella of an existing one, the next step is to create a business plan that answers these questions:
How will my business earn a profit?
What type of customer will it serve? In other words, who is my target customer?
How will I bring them to my business?
What are my short-term and long-term financial goals?
Keeping detailed financial records that show cash flow and income will go a long way in making your business succeed. If financing is necessary to get (or keep) your business up and running, a well-thought-out business plan could make the difference in a bank lender's decision.
3: Pick a place
The next thing to think about is where your business will be located. Working out of your home is definitely an option when starting out, but as you grow, you might need to consider renting space to store your equipment. Find tips on finding space to rent and getting the most for your money here.
4: Get the business basics
After that, you'll want to set up a business bank account, obtain the necessary business licenses and permits specific to your province or state, and take out liability insurance to protect yourself and the people you have working for you.
5: Consult the pros
An accountant or CPA is another expert you should look to hire. Taxes are no joke, and when it comes to tax returns for businesses, they can be a whole different situation than personal returns. Having a CPA handle your business tax returns will eliminate the fear of getting a letter in the mail one day from the IRS, so they are well-worth the money spent!
It's a good idea to hire skilled professionals to do things that require special knowledge.
You might also want to have an attorney lined up — not just in case of emergencies, but also to make sure you're in compliance with all state and federal regulations. Excellent topics to discuss with your attorney include:
General liability insurance
Worker's compensation
Whether or not you need a surety bond
If you're still considering whether to franchise or not, an attorney can also help you make that decision.
6: Equip yourself
Once you have the framework of your business set up, it's time to start thinking about the equipment you'll use. The options open to you will depend on your budget, but you can start small and work your way up like I did with my business, The London Steam.
If you can't afford a truck-mounted cleaning unit right off the bat, a portable extractor would be a good place to start.
I started off with a little NINJA portable unit in 1995, which was still working well six months later when I got my first truck-mounted unit, the Panther 25. Since business has been getting busier and busier, I decided to purchase the "biggest and best" truck-mounted units in the industry, the Sapphire Scientific 870ss. I have only good things to say about Sapphire equipment and recommend their Scientific 370ss as a good truck-mounted starter unit.
After securing a professional-grade extractor, you'll need to think about what chemicals and cleaning solutions to use and how you'll transport your waste water tank. Additional accessories you might need include:
Crevice tools
Upholstery wands
Stair tools
7: Bring in customers
Lastly, you'll need to let people know you're open for business. Whether you use something as simple as paper flyers you tuck under doormats or costly radio and TV ads, you'll need to decide where you want to make your business presence known.
TIPS FROM AN EXPERT WITH OVER 27 YEARS OF EXPERIENCE
Proper carpet care can be a complicated part of residential & commercial cleaning and facility management. There are a numerous amounts of cleaning choices That are available and deciding what carpet cleaning process or chemical to use can be a confusing task.
Below, the experts at The London Steam Carpet Cleaning, in London Ontario weigh in with their top tips for commercial carpet cleaning.
Residential & Commercial Carpet Cleaning Tip #1
Up-to-date vacuums can reduce cleaning times in the different residential & commercial spaces, according to Daniel Ayoub, the operations manager and product manager for The London Steam. In some environments, traditional upright vacuums cannot be used efficiently due to furniture and other impediments.
For example, an office with clusters of work stations will slow down the vacuum process unless a cleaner is equipped with a backpack vacuum.
There are plenty of trendy models of vacuums are lighter and more comfortable to use, Ayoub says. This style of vacuum works well in congested rooms or office environments, and quick access to the tools and accessories can reduce overall vacuuming times.
Residential & Commercial Carpet Cleaning Tip #2
Carpeting should be vacuumed as much as possible as often as every day. If daily vacuuming seems extreme, you should realize that most floor covering manufacturers, and even the Canadian Environmental Protection Agency, recommend vacuuming carpet more often than once or twice a week.
Foot traffic and airborne impurities like dust, pollen and other contaminants end up in carpet fiber along with hair, dander, skin and dust mites.
The most effective way to remove this dry soiling is to plan on vacuuming carpet as frequently as possible, The London Steam says.
Residential & Commercial Carpet Cleaning Tip #3
Provide manual spotting tools to employees so that they can perform regular spot removal, The London Steam states.
These spotting tools should be available to employees as they complete general cleaning tasks.
Access to these tools will prevent the need to bring out larger cleaning equipment just for a couple of carpet spots.
With daily cleaning and spot treatment, these small stains will not accumulate and create a dirty carpet.
"Routine maintenance is the key to carpet appearance and longevity," Ayoub notes. "If the property owners don't follow good work habits, things usually cost more and have a shorter lifespan."
Commercial Carpet Cleaning Tip #4
Look for certified products when making the change to sustainable carpet cleaning, The London Steam recommends.
Just because a product or service is green certified, that doesn't mean it won't damage carpet materials during the cleaning process. There are two organizations that certify fiber-safe products and processes for sustainable carpet care.
1) The first, the green WoolSafe product certification, guarantees wool carpet will not be damaged while ensuring sustainability.
2) The second is the Carpet and Rug Institute's (CRI) Seal of Approval program that shows the safety of the labeled chemicals on nylon carpet.
That's how to start a carpet cleaning business!
Starting your own business isn't beyond your reach – I did it, so you can, too. Just plan to use these steps to create a carpet cleaning business that will continue to pay dividends for years to come.