Owning a car is, more than often, tougher than saving money to buy it. When you finally get behind the wheel, you have to think about maintaining the brand-new look of your car for as long as you can. Apart from driving carefully, you also need to keep the insides tidy. Have you ever wondered how you can keep your car's interiors spotless? It isn't as hard as you may think it is! All it takes is having a regular cleaning routine in place and some precautionary measures!
You can make sure your car remains pristine for a long time by using items like a car organiser, a trash can and some plastic bags. This way, waste doesn't get accumulated inside the car and you won't be littering the roads as many people do. I am going to list some easily followable tips below to help you keep the carpets of your car looking clean and smelling fresh throughout the year!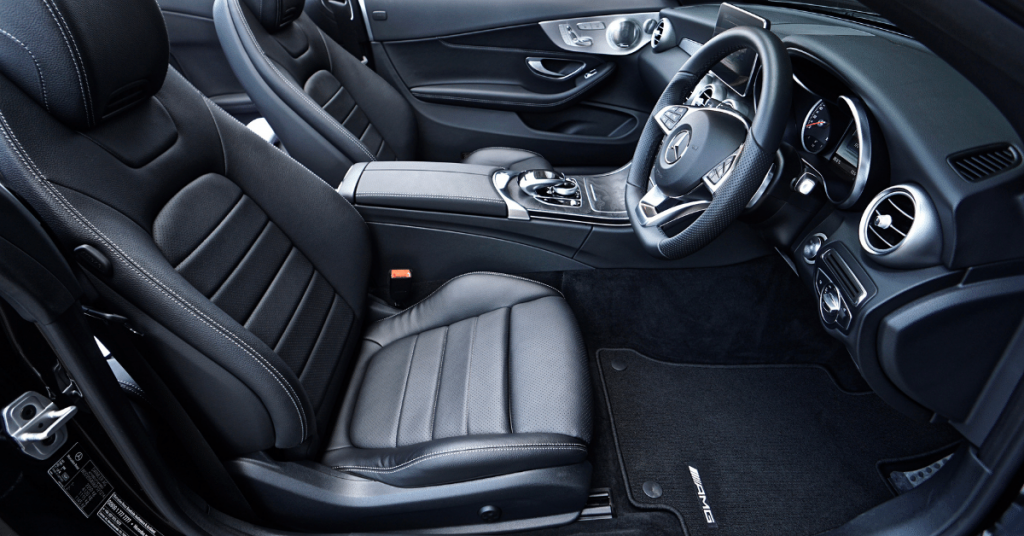 WARNING
NO DAMP
Do not let your car's carpets stay damp. Let it dry out completely before you put it back inside the car.
PRO TIP
CLEANING KIT
Keep an emergency-clean kit with you in the car to address spills. This kit can consist of water, vinegar, club & baking soda, carpet cleaner, dish liquid, shaving cream, towels and wipes! Read the tips mentioned below to find out how to remove various stains and smells with these!
Why is it important to keep your car's interiors clean?
The condition of your surroundings often reflects upon your own qualities and temperament. Your environment always impacts your mood. Staying in a clean and tidy atmosphere can help you feel positive and energetic. Your car is one of the first places you stay in for a decent amount of time early in the morning. Imagine opening the door to a fresh-smelling, immaculate car as you leave to work! This can be your reality even if you have children and/or pets.
Keeping your car's carpets clean can prevent expensive repair and cleaning jobs that you eventually will have to pay for if you don't have a regular car cleaning routine. Spills and other messes can cause irreversible damage if not cleaned immediately. Cleaning the car's interiors regularly also keeps all the passengers safe and healthy as bacteria build-up is reduced.
Simple ways to keep the car's carpets clean
You can too keep your car's carpets and interiors clean by following the easy and manageable organising, cleaning and other general tips suggested below!
1. Organize properly by using compartments
Organising the interior of your car is very important. In a small area like inside a car, things could get easily misplaced and you need to arrange everything properly to be able to drive in peace and retrieve the things that you need when you need them. Cars have built-in slots to aid you in this.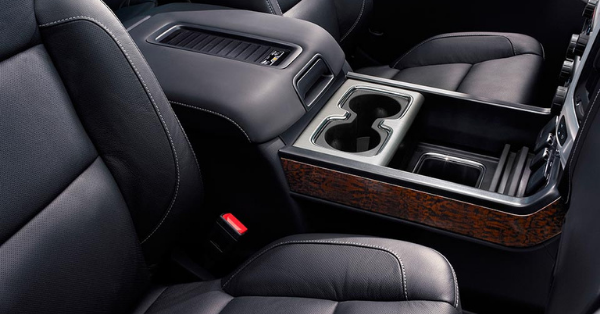 Place loose objects like coins, candy and hair accessories in the glove compartment or in the slots on the car door. Cup holders are also very convenient to store loose items. This will keep things in place and help you keep your carpets clean and tidy!
2. Use a car organiser
If you have a family with children who insist on carrying all the snacks, books and toys they have during every car ride, you can use a compact car organiser that is easily foldable and travel-friendly. This will help in categorising the items in the car and keeping them in place while reducing clutter. A car organiser will be especially helpful during fun road trips with your family.
PRO TIP
CAR-DUSTBIN
Place a small-sized trash can inside the car to prevent garbage from being thrown on the seats or the carpets.
3. Always keep plastic bags in the car
One of the most unfortunate things to happen in a car is people vomiting inside it. Since motion sickness is a very common problem for a lot of people, your car can't go about its lifetime without someone throwing up inside it. However, you can stop this from creating a complete mess on your carpets by having plastic bags with you.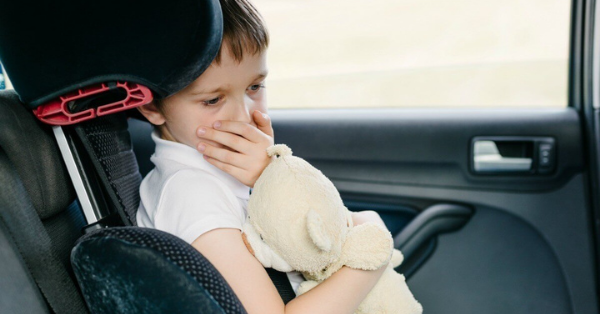 Carsickness stains can be cleaned with the help of a baking soda and water mixture or club soda. Plastic bags can also be kept in the car to store wet clothes or diapers that you can not keep on the carpets directly. You can also dispose of wet waste in plastic bags! An eco-friendly substitute for dry waste, if you don't have a trash can, is paper bags.
4. Remove mats and dust it out
It is important to remove small particles of dust and dirt from the car's carpets at least twice a week. For daily car-users, this is key. Dust gets collected in the fibres of your carpet and you need to shake the mats well outside to prevent it from getting deeply embedded in the carpet. You can run the vacuum cleaner on the car floor before placing the mats back in place to ensure it is entirely clean and dust-free.
5. Vacuum regularly, steam-clean once in a while
This is a very important step in the regular car cleaning process. Vacuum the floors of your car at least once a week, more frequently if you have kids and/or pets. Sprinkle on some Borax liberally and let it sit for an hour or so before vacuuming if your carpets smell bad. You can also invest in a good steam-cleaning machine or just rent one to steam-clean your carpets regularly.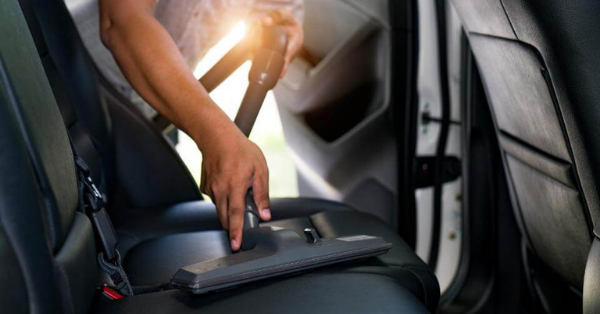 6. Wipe down and polish surfaces, clean windows regularly
A lot of the time, car-owners spend a lot of time and effort cleaning the carpets of their cars while failing to realise that carpets could get dirty from other dusty surfaces in the car. Eliminate any gathered dust and dirt from the surfaces inside your car by wiping down windows and other surfaces with a slightly wet cloth or wet-wipes. You can use cleaning spray before wiping it down. This will prevent the carpets from absorbing the dust, keeping them clean for longer.
WARNING
MOISTURE ALERT
Make sure your wet cloth isn't soaking wet as moisture in a closed space is a bad idea! Stay away from electrical parts and sockets!
PRO TIP
CLEANING SPRAY
You can make a cheap and environmental-friendly window cleaning spray with 1 cup water, ¼ cup alcohol and ½ cup vinegar!
7. Protect your carpets from pet damage
Maintaining your car while travelling with pets can be a task! Clean and groom your dogs well before taking them on a ride to prevent a lot of shedding. Restrain your pet for the duration of your trip to reduce their impact! You can also invest in seat-covers if you keep your pet on the seats. Keep a cleaning kit with towels and wipes for any pet emergencies.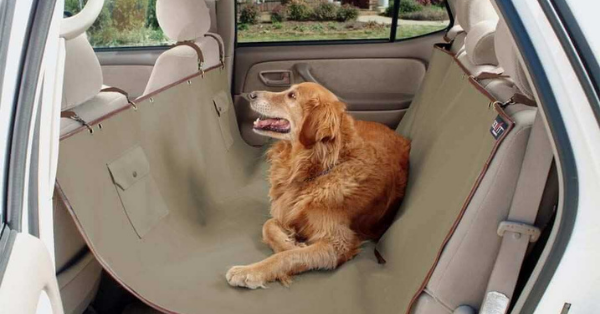 Dogs are known for biting and scratching things up. You don't want scratch marks all over your custom-order leather seats! You can buy them a dog hammock and he will be comfortable and happy throughout the ride. You won't have to worry about any pet odors or hair fallout on your carpets or seats either!
8. Winter cleaning
When it's snowing outside and there's so much mud everywhere, it's harder to keep your car's carpets clean. The dampness and mud come with a higher risk of falling sick which is why you need to keep your car as clean as possible. Invest in a set of rubber mats that you can use every winter. Rubber mats are dirt and water-resistant and can be washed easily.
If you want to stick to using your regular carpets, protect them by covering them with newspaper or plastic. You can also keep an extra pair of shoes in the car and keep your muddy pair in a plastic bag till you get down. If they get soiled, let it dry and remove the dried out dirt. After that, clean them using a carpet cleaner solution and dry them well to remove moisture completely.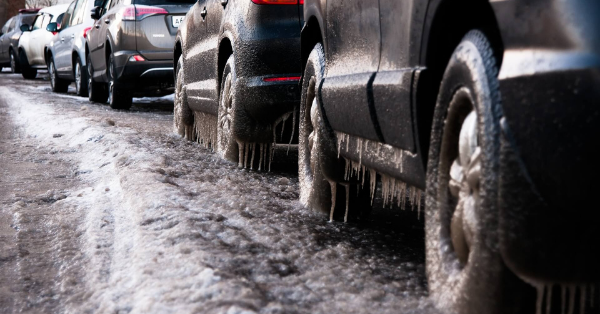 9. Use a DIY carpet deodorizer
In order to maintain the fresh and clean smell of your car's carpets, you can make a DIY carpet freshener with just two elements. Create a mix of 2 cups of baking soda and 15-20 drops of the essential oil of your choice. Store the mixture in a shaker or a container and sprinkle it on your carpets and let it sit for a few minutes before vacuuming over it to recapture the new car smell!
10. Make your worn-out carpets look new
Brighten your fading car carpets look as good as new by vacuuming it as usual and then applying a mixture of half a cup of clear ammonia and one pint of water with a sponge mop.
WARNING
WOOL CARPETS
Don't apply ammonia on wool carpets as it can permanently damage natural fibres.
Vacuuming your carpets regularly will lift their fibres up and reverse some of the effects of its long use and wearing out. Use resin to paint the edges and seams of car carpets/mats if they're starting to fray. You can also use liquid shoe wax polish to make them look new!
11. Deal with stains and spills immediately
As with spills on home carpets, spills inside a car need to be cleaned up immediately. The longer a spill remains on the carpet, the stronger it will stain or linger as a scent.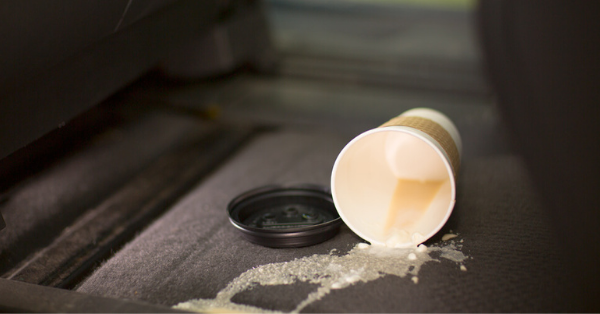 Dilute a coffee spill with cool water and blot the liquid carefully with a clean cloth or paper towels. Soak the area in a residue-free cleaning solution for a few minutes if it stains.
Clean up greasy spills with paint thinner and a pure cotton cloth. Sprinkle some salt on the stain until the grease is absorbed and vacuum over it. This method can be used for food spills.
WARNING
DYE-TEST
Test the thinner on a concealed area of the carpet to ensure it doesn't remove the dye.
Use hairspray to remove any ink stains on the carpet. Salt also helps in this situation. Let it sit until the stain starts getting absorbed and remove the remaining product with a brush. Stains from organic matter like vomit, urine or feces can be neutralized with an enzyme cleaner. Eliminate all car sickness stains with club soda or a mixture of water and baking soda.
Blood stains can be removed by using hydrogen peroxide or an ammonia-water mixture. If you don't have it, you should immediately mask the stain up with a pasty mixture of laundry starch and cold water. Vacuum the remnant away after it dries.
WARNING
BLOOD STAINS
Do not use hot water to remove blood stains. This will only set the stain.
To remove alcohol stains, you should soak the spill area with cold water. This will also prevent the carpet from getting discoloured. Use club soda to get out stronger stains like that of wine and to remove any of the alcohol odor.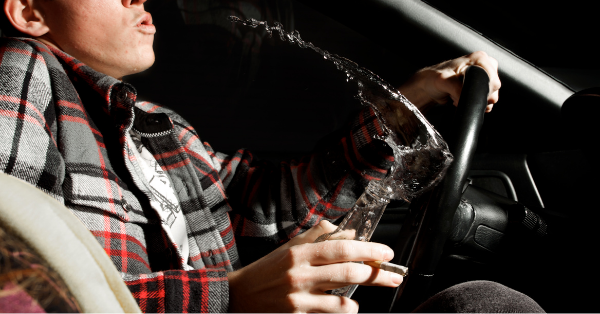 Remove other stubborn general carpet stains with a mixture of hot water, dish detergent and white vinegar! Work the mixture in with a brush and let it sit for a half-hour before blotting it out.
Read this post to find out more on how to remove different stains in carpet: click here
How often do I need to take my car to a professional?
Maintaining your car, especially the interiors, will ensure that you get to keep it for a long duration. Treat your expensive investments with care and effort and you'll be able to part ways with it at a time when you can afford a replacement. Keeping your car's carpets and interiors clean will also ensure you get a good price for it if and when you want to sell it.
Apart from following the above-mentioned tips and practices on a regular basis, you can also take your car for professional detailing every 6-8 months or even once a year to maintain the new-car look you want for your automobile for many years! Replacing carpets or mats is not necessary until and unless some really bad irreversible damage is done, which is unusual. Professional cleaning services are heavier on the pocket, it's best to pre-schedule it annually.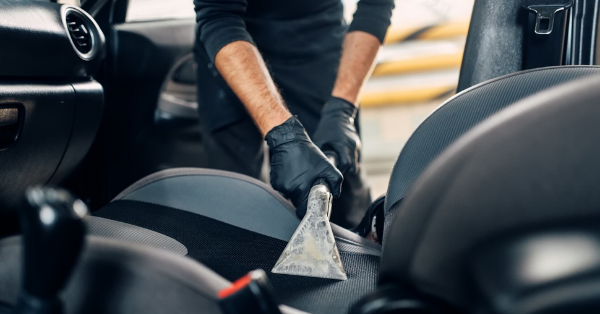 Conclusion
Now that you know the various ways you can keep your car's carpets clean and smelling fresh, keep your automobile in top condition throughout the year! I intended to help you in learning the different ways you can maintain your car's interiors, especially the carpets. I have done with my list of tips while also educating you on ways to remove the toughest stains and smells!
Be the proud owner of a fast and sleek car that looks as neat inside as it does outside. Maintain the new car look for a long time by following these tips! Drive safe and enjoy your spotless car!