Carpets are great to have. They give your home a cozy feeling. But let's face it… They seem to attract all types of stains and odors! Especially if you have kids, pets or lots of friends coming over!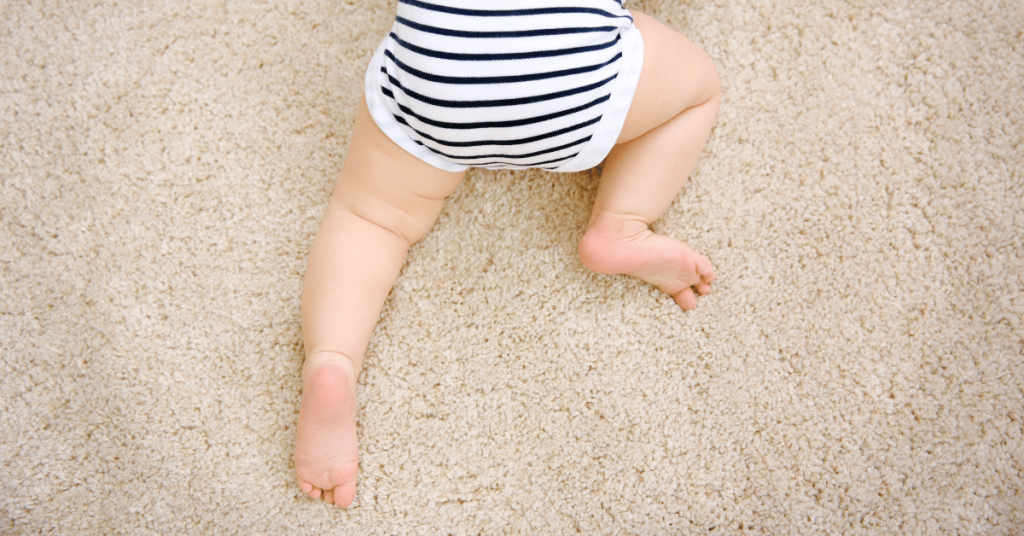 I'm sure you've already looked up on Google "how to get a stain out of my carpet" or something similar. But ended up with harsh, chemical solutions or fake "old wives' tale" solutions… well, wait! There might still be a chance you can remove that "impossible" stain or odor from your carpet.
You won't find strange concoctions here. No "grandma secret recipes". Believe me, there's no such thing. If someone tries to "sell" their recipe as so, then run away! What you'll find here is fairly simple (not to say, too simple).
But hey, if simple works, why don't stick to it?!
9 Ways to clean your carpet without chemicals
But things can still happen. Some stains are inevitable and some things like mold or mildew aren't something you can control 100%. And that's why you're probably here. Reading this.
Well, here you have straight-to-the-point and simple tips to remove those stains you're tired to look at, without using mysterious chemicals. And the good thing is, you might have everything at home!
1. Hydrogen peroxide
Carbonated water or hydrogen peroxide is a good ally but could also become an enemy. In theory, it could bleach the color in your carpet, depending on the dye. But if you're careful and try it on a hidden area first, there's no need to worry. (If you still doubt on whether it could damage your carpet or not, mix it with the same amount of water first and see if it works)
CAUTION!

Never use a hydrogen peroxide solution higher than 6%. It will most probably bleach out the color of your carpet. The most common and safe solution to use is 3%.
What you need to do is pour or spray a bit on top of the stain, let it sit for a few seconds and then remove it with a dry cloth, applying pressure to absorb all the liquid you can. Repeat as many times as needed. But avoid soaking too much the area.
It works great with red wine, coffee and tea stains.
Here you have a video to see how well it works!
2. Baking Soda
There are multiple ways you can use baking soda to remove stains and odors from your carpet. Here are some:
– If your carpet starts to have a weird smell or gets musty, sprinkle some baking soda all over. Let it sit for a few hours (the longer the better) and afterwards, vacuum it up. Surely, the baking soda will have soaked up all the bad smells.
– If you have a stain that doesn't go out, try creating a mix of baking soda and water. Scrub it against the stain and let it dry. Once it's dry, vacuum the excess.
– If you have a greasy stain, you'll have to absorb as much grease you can with a paper towel but avoid spreading it. Afterwards, put some baking soda on top of the stain and leave it at least six hours (if you could leave overnight even better). Once the time's up, vacuum it.
There are many more ways to use baking soda for cleaning carpets and rugs but these are the most popular because of their efficiency.
3. White vinegar
This is something everyone has at home right? Well, it turns out it's also great for cleaning! It helps with bad odors and stains.
The way to apply it is by mixing 50% vinegar, 50% water (if you want a more mild mix, use 1/3 of vinegar and 2/3 of water). Onc the mix is ready, spray it on the stain. Let it sit for about 10 seconds and then blot using a clean paper towel. Repeat the process until there's no stain left.
You can watch a video to see how it works:
It works great with blood, urine and odorous stains.
CAUTION!

Don't ever mix vinegar with hydrogen peroxide. This mix will produce peracetic acid, which is really toxic and could cause respiratory and skin problems.
4. Lemon juice
Be careful if you decide to use this as a stain remover. ONLY use it on light-colored carpets.
For those who do have one, here's what you need to do: mix the lemon juice from 1 or 2 lemons with salt. Apply it on the stain a scrub a little bit to get it really in the stain. let it sit for about 30 minutes and pick it up afterwards with a spoon or spatula. Then spray some water and blot a paper towel to absorb the excess of moisture.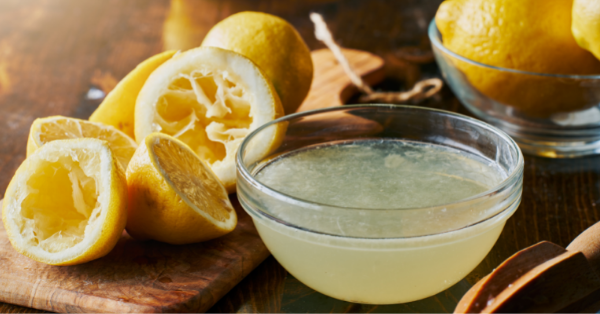 This recipe works miracles, plus it leaves your carpet smelling fresh!
5. Use a steam cleaner but without detergent!
I know steam cleaners use detergent to clean carpet but it's not necessary. You can just add water and use it as you always do.
Most of the times hot water is the only thing needed to remove stains from carpets. You don't really need detergent! If the stain doesn't go away, add vinegar to the mixture (1/3 of vinegar, 2/3 of water) and try again.
The only problem with this solution is the moisture that the steam originates. So you will have to ventilate for a long time before and after if you want to avoid mold and mildew.
6. Try this ALL NATURAL homemade carpet cleaner solution for stains and odors!
If none of the above tips have worked, maybe this will help. And you'll be happy to hear that it's all free from chemicals!
You'll need the following ingredients:
– 1 cup of water
– 1/2 of vinegar
– 1 tsp of salt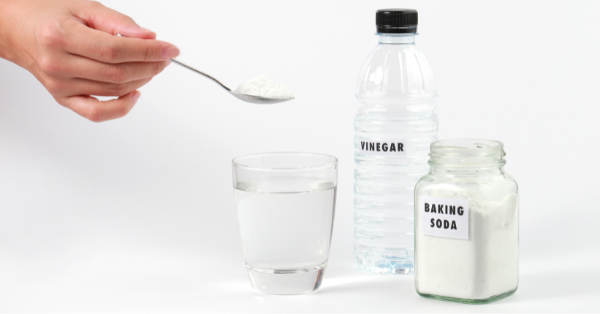 PRO-TIP

You can add some drops of any essential oil you may like such as lavender or lime to make it smell fresh. Or if you need something stronger to make sure the stain goes away add a few drops of dish washing liquid.
Instructions:
Pour the water and vinegar into a spraying bottle. Then add the salt and the essential oils (and the dish washing liquid, if you want) and close the bottle. Shake it until everything is mixed up. Spray it on the stain and let it sit for a few seconds. Then use a paper towel to remove the excess of moisture by applying pressure on the stain. Repeat this process as many times as you need.
PRO-TIP

Remember: you'll have to shake it before each time you spray.
7. Try this homemade carpet deodorizer to eliminate bad odors!
Now that you're all into leaving your carpets looking brand new, why not freshen it up also?
This homemade carpet deodorizer is so simple and so great… you'll be wondering why you didn't learn it before!
You just need 2 ingredients:
– 1 cup of Baking soda
– 15 drops of Essential Oil (you can choose whichever scent you prefer: lavender, lime, orange, rosemary, etc.)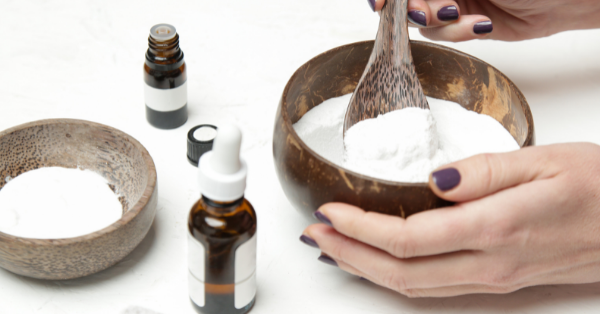 Combine both ingredients in a jar (preferably use one where you can keep the mixture if there's some left). Close it and shake it until its all evenly mixed. Then sprinkle the mix all over your carpets. Be generous. Let it sit for at least 2 hours. It would be great if you do it just before going into bed. That way it would stay overnight and have even more effect. And lastly, vacuum the entire carpet thoroughly. You might have to go through it all again twice to get everything out.
PRO-TIP

To sprinkle the mix you can use a salt shaker or cheese shaker as they have the perfect holes for this mix.
8. Buy an organic, eco-friendly stain and odor remover
This is our last chance to try and remove the stains at home… and if nothing has worked, the only thing you've got left is buying an organic or eco-friendly stain and odor remover.
We've tested a few, and this one is by far our number 1 choice: 
[amazon box="B000XS689Q"]
But if you want to look at more options, The Carpet and Rug Institute, have a place where you can search for organic and eco-friendly products (check it out here).
9. Find a "green" professional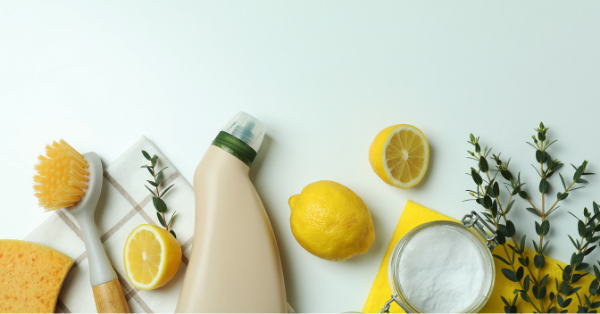 Maybe you're here because nothing else worked or because you don't have the time to try all those homemade cleaner solutions… it doesn't matter. This is the time.
Find a professional carpet cleaner and make sure they'll be using eco-friendly cleaning products (if not, trying all the above would have been for nothing!). But thankfully, carpet cleaners are getting more conscious about using eco-friendly procedures. Just make sure they're not using those terms loosely. And if you end up trusting them, let them do the job for you.
Now it's time for you to relax!
Conclusion
Well, that was a lot of useful information!
I really hope some of these tips will help you get that stain out of your beautiful carpet.
And from now on, don't worry! Because even if having kids, pets, family or friends around mean disasters can and will happen, the joy you get from having them near you makes up for all the stains possible. And if not… well, you've got yourself covered will all these great tips!
Have a happy day and see you soon for more useful carpet tips!