Runner carpets come in a variety of patterns and sizes. It depends on the occasion. Is it for a hallway or a staircase? You will need to keep the size of the hallway and staircase in mind too.
A runner is usually between 6 and 14 feet long. The size of the hallway comes into consideration when placing a runner. Ideally, a runner should not be very wide and stick to the sides of the wall.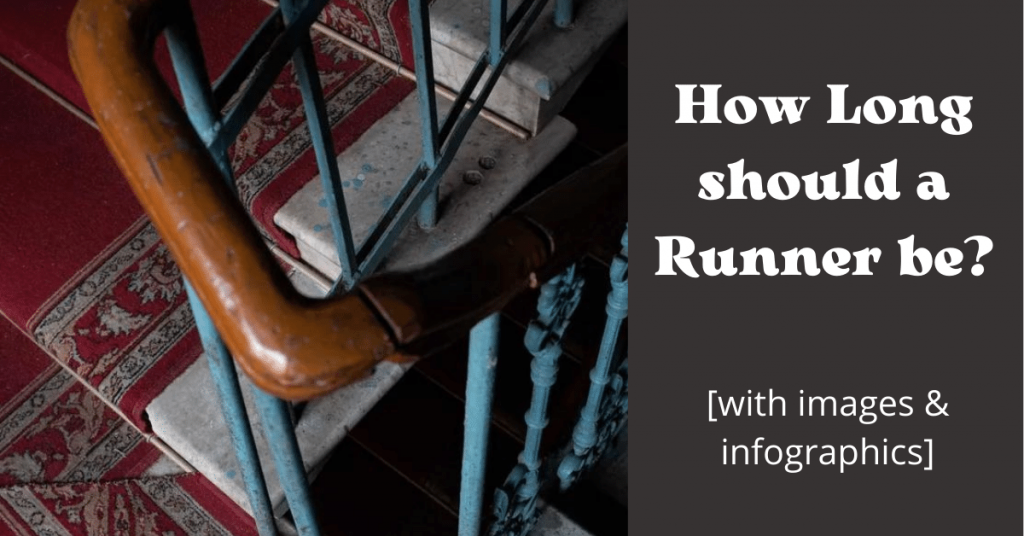 How long should a Runner be?
A length between 6 and 14 feet is considered to be ideal for a runner. A little space is left when placing a runner in a hallway on either sides. This is done to keep the runner in the center.
Is the Runner for a Hallway?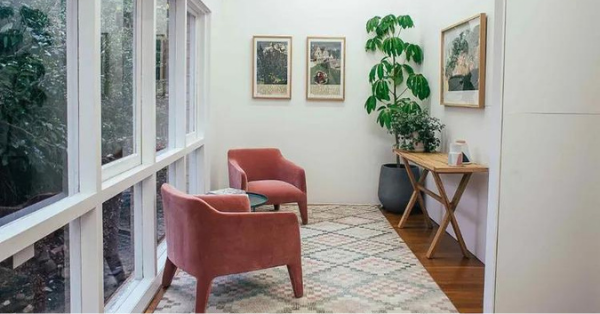 Runners are a great way to add charm to a hallway. They also protect the flooring of corridors from prolonged traffic. Runners placed in hallways tend to run parallel to the surrounding walls. These carpets are supposed to cover 3/4 of the length of the hallway.
WARNING
Do not place furniture on a hallway runner!
An ideal hallway runner leaves a bit of flooring on either sides of the carpet. The occasion gives a runner its purpose. A runner placed in the hallway of a museum will have different dimensions and style as compared to a runner placed in a hotel corridor.
Is the Runner for a Staircase?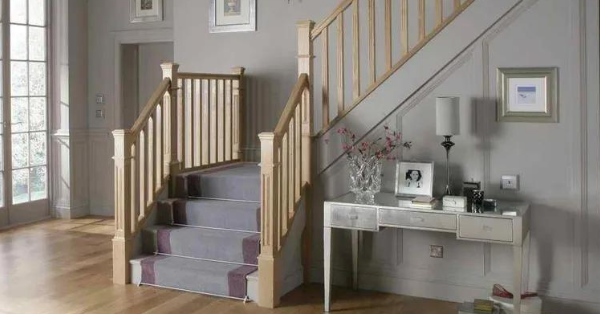 Runners over stairs offer long-time protection against wear and tear of the flooring. If you want your stairs to age like fine wine, you might want to place a runner over them. They can serve their purpose also when you have someone in your house who is prone to falling down the stairs.
You might want to measure the width of your staircase before rushing off to buy a runner. A staircase with a flat landing requires two runners to be placed at opposite ends of the stairs. Staircase runners tend to be longer than other runners.
PRO-TIP
STAIRCASE RUNNER
Be sure to measure the distance of the runner from the walls.
How to Measure your Runner?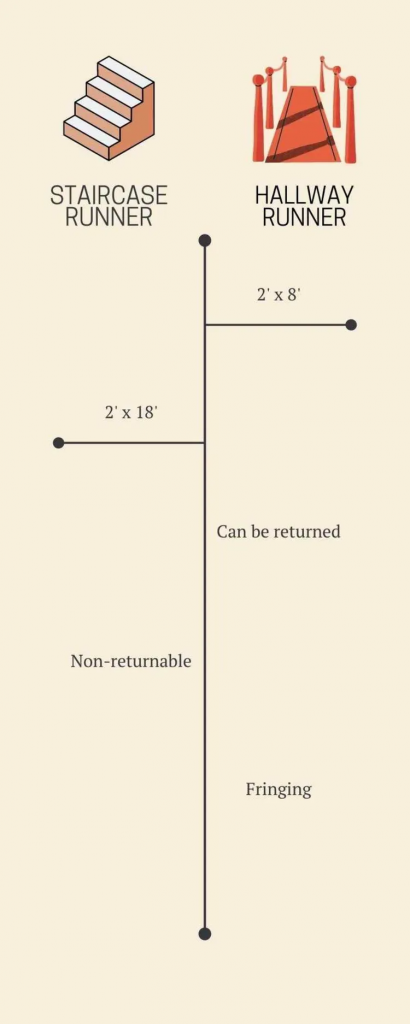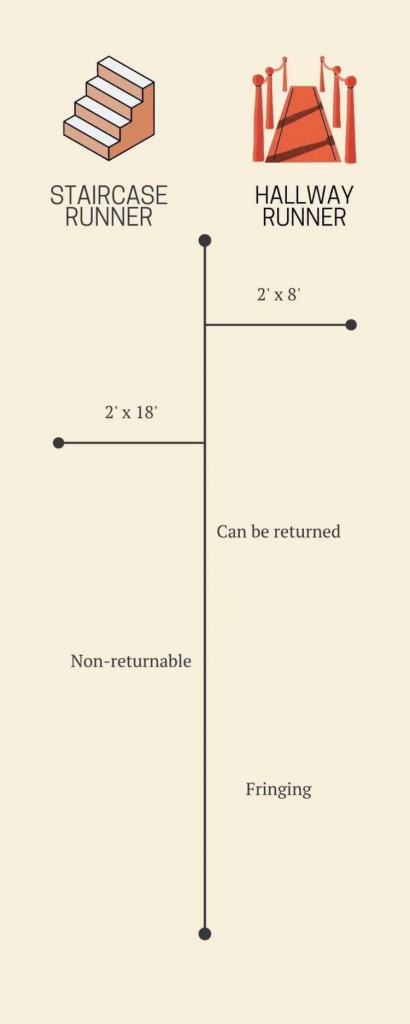 The size of the risers and treads of your stairs will determine how much of the runner each part will take. Two extra risers have to be added if the stairs have a landing in between with a turn. With that said, the turn has to come at an angle of 90 degrees.
The runner could run continuously along the stairs without any breaks.
PRO-TIP
FOR FLAT LANDINGS
You can always use a new runner on the other part of the stairs.
Distance from the wall is kept at 3 inches. If you are concerned about how time-consuming measuring a runner will be, you can always get a cut roll runner. These runners are purchased through custom orders. A section is cut from a continuous length of carpet.
Conclusion
We have looked at the ideal size of a runner which is between 6 and 14 feet. The type of runner determines how long it is. Measuring a runner involves a variety of different techniques.
If you are interested to know more about carpet runners, go ahead and check out our post about placing a runner over carpeted stairs.
Are you wondering if a carpet can be placed over another carpet? Keep reading to find out more!