Looking for a carpet that fulfils everything you are looking for in a floor covering, whether it is warmth and cosiness for those cold winter mornings or something that satisfies your sense of tasteful design, is a tough task. It is easier to arrive at a conclusion after looking at all available options and weighing the pros and cons of each one.
It is a difficult job to decide from among all the options in the market. From natural fibre options to synthetic ones, each material and construction has its own advantages and drawbacks that you need to keep in mind before investing your money in carpeting. It is a long-term investment that requires careful evaluation as you may be stuck with your choice for the next few years.
With this post, I aim to help you understand the quality of a carpet and if it is what you require for your home. There are various quality indicators for carpet that help ascertain the nature and durability of it. The most important ones are material, pile height and construction. Let's dive deeper into this and look at other indicators in the following paragraphs!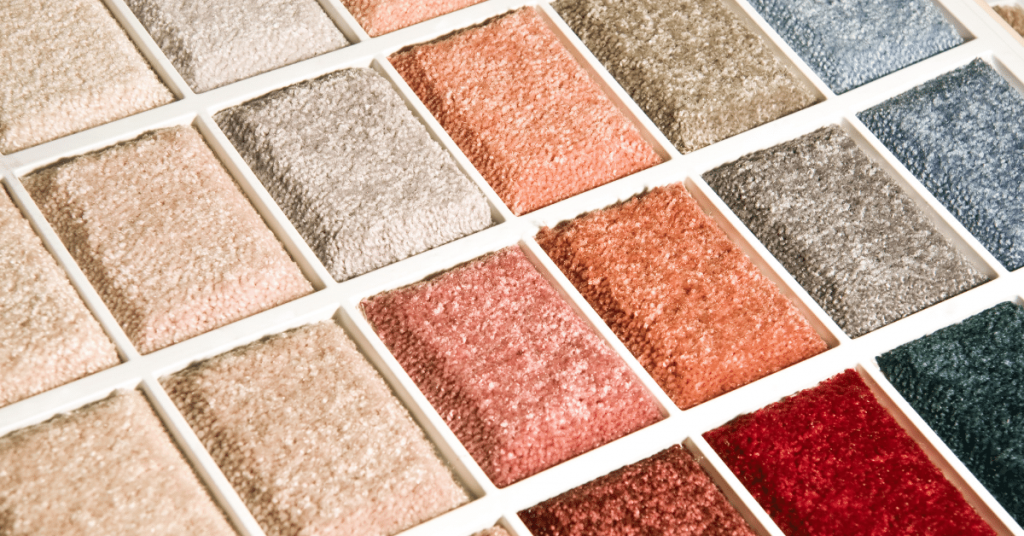 WARNING
SHAGGY CARPET STYLES
Shaggy styles like frieze, shag and cable are not recommended for homes with small children, pets and/or wheelchair users.
PRO TIP
CARPET PILE HEIGHT
Use carpet pile height to understand the quality of a carpet. Low-piles are durable and high-piles are luxurious.
Carpet Quality Indicators
Use these important factors to learn the quality of a carpet so that you can easily decide when you're out looking for one for your home!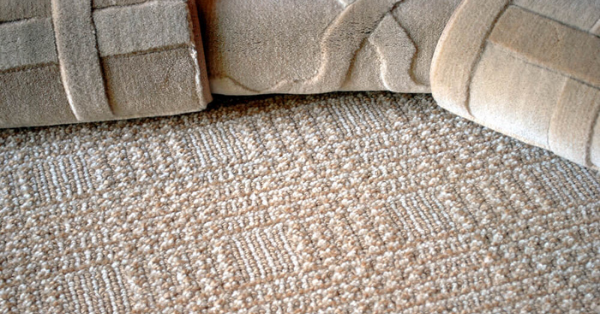 Type of Carpet Fibre
The material used in carpet manufacturing is crucial in determining the quality as it forms the basis for everything else on the surface of the carpet. There are a variety of carpet fibres available in the market that you can choose from but the most durable ones are wool and nylon.
Different materials have distinctive characteristics that may serve different purposes. Read this article to find out more about the various materials available in the market and discover the perfect one for you.
Pile Construction
The construction method or pile style greatly influences the carpet's performance and durability. Among the most common carpet pile styles, a looped pile carpet like Berber is considered more durable compared to cut piles like Plush and Cable which are decorative in nature. Loop piles are appropriate for high-traffic areas, unlike cut piles which shouldn't be subjected to rough use.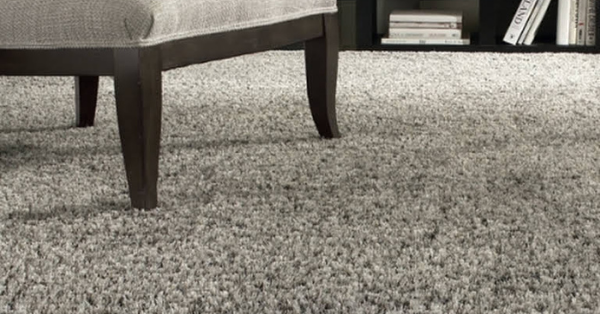 Fibre Twist
A type of looped pile carpet is the twist or textured carpet where yarns are twisted with each other to increase its overall strength. The twist of the fibre also impacts the durability and resistance of carpet but it is often ignored as a quality indicator. The number of times a carpet's fibre is twisted with other strands can be calculated to indicate the quality. This number is also known as turns-per-inch.
Pile Height
Another very significant determinant of a carpet's quality is its pile height which indicates the height of every single fibre on the carpet. Carpet can be divided into three categories: low-pile, medium-pile and high-pile, which decrease in durability and usage in high traffic in that order. Low-pile carpets are good for high traffic areas of the house as they are stronger while high-pile carpets are velvety and luxurious but require high-maintenance.
Read about pile height and its importance here
Fibre Density
Densely-packed carpets are tougher and more durable compared to carpets with lesser yarn. One way of finding out if your carpet is densely enough packed is by running your hand through the surface of the carpet. If you are able to feel the backing, the carpet is probably not dense enough. In a good quality carpet, you would only be able to feel the backing material very lightly or not at all. This technique will help you understand the fibre density of your carpet.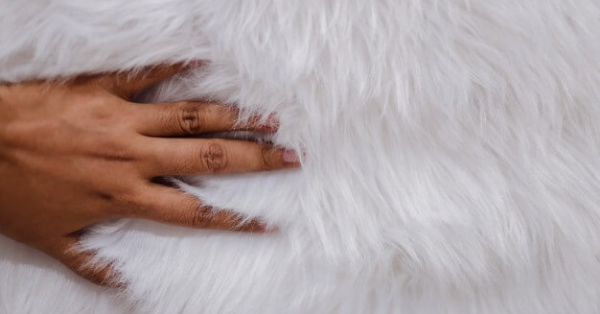 Carpet Backing
Backing refers to the surface on which the pile of yarn are constructed. The backing provides stability and strength for the pile to stay in place on and usually has a moisture barrier to prevent mold from growing underneath. Carpet backing can be foam-based or made of stronger materials like jute or polypropylene. Deciding on a durable carpet backing is as important as choosing a material for carpet.
Face Weight
The weight of a part of the carpet, let's say, a square foot, will help you understand the carpet's quality. As mentioned above, carpets with high fibre density are better in quality than others. The heavier a carpet is, the more densely-packed it is, which means it is of optimum quality. Heavier and denser carpets last for a longer period and are costlier than light-weight carpets.
Yarn Processing
A carpet can either have short, staple fibres that are spun to make yarn or a continuous piece of filament with no breaks in between. Because yarns like wool are made by spinning many small pieces of wool fibre, they are more likely to shed in the first few months of usage. Over time, however, both types of fibres perform equally well and remain well-tufted if cleaned regularly and maintained well.
Dyeing Technique
You might be wondering why or how this would impact the quality of carpet. There are two main dyeing methods done in case of carpet fibres: solution and stock dyeing. In the first scenario, the pigment is added during production and in stock, after production. This makes solution-dyed carpet more resistant to fading under direct sunlight or usage of surfactants and bleach when compared with stock-dyed carpet.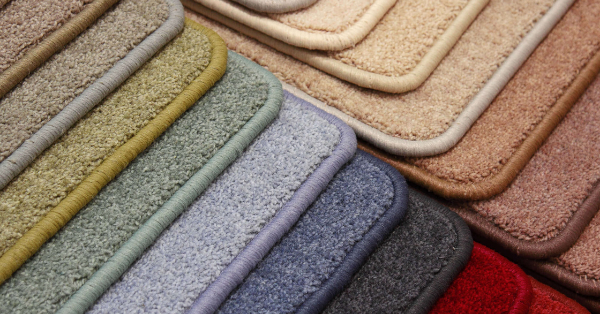 Carpet grade
A lot of carpet manufacturers use a grading system to identify their carpets. It is done with the intention of helping potential customers with understanding the quality of all the carpets they offer for sale. However, there is no universal standard that is used as the basis for this grading. You can still use the wear rating that ranges from low to high-traffic to decide which one will be suitable for your home.
Yarn Count and Stitches
Yarn count is the amount of yarn used to fill a particular region of the carpet. Like with face weight, you can set the selected area as a square foot and calculate the yarn count. The higher the yarn count, the finer the yarn. The number of stitches in a single row of an inch of the carpet is referred to as the stitches per inch (SPI). The higher the SPI, the higher the quality.
Manufacturer Warranty
When you purchase a carpet, it most likely comes with a warranty that offers a series of bonuses and coverages from the manufacturer's side. If the carpet warranty covers a lot of risks that the seller is willing to take, it usually means that they have faith in the quality of their product. This can be used to additionally understand the quality of a carpet apart from the other factors mentioned above.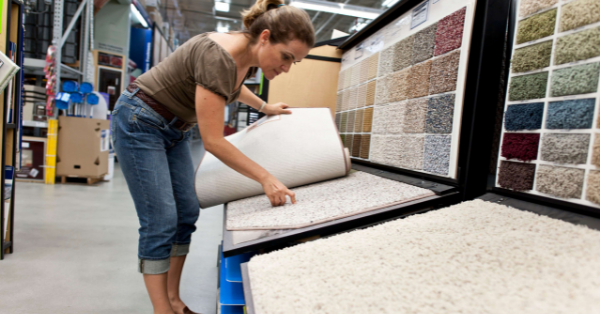 PRO TIP
CARPET WARRANTY
Keep in mind, just because a manufacturer doesn't offer moisture-related warranty clauses, it doesn't mean that the carpet is of inferior quality, just that they won't cover areas like bathrooms and kitchens because of the unsuitability of carpeting in those areas.
Conclusion
There are so many crucial factors that help in estimating the quality of carpet that you can use to finalise on the best alternative for your home. I hope to have made this scary process a little less daunting and overwhelming for you. You can also refer to the comprehensive Carpet Buying Guide for some more help in this section. When you finally select a store that caters to your needs, talk it over with a professional who will get you across the finish line.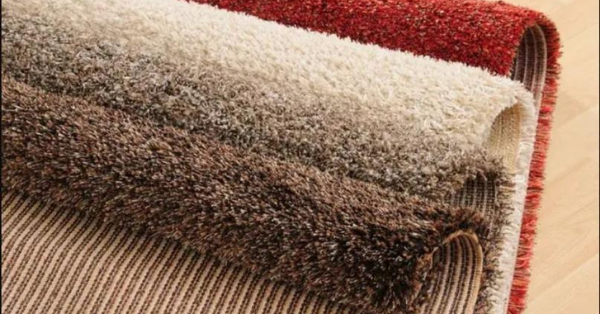 If you're about to buy a carpet you need to know about the different fiber materials. They all have their pros and cons, so read this to choose wisely!
Carpet Pile and its height can be very important when it comes to buying a carpet. Learn about the different types and heights in this Ultimate Guide!