Garage is a place of your house that you frequent more often. It is also the place that is very likely to get dirty. The muddy tires of your vehicles can leave lasting stains on garage floors.
Moreover, garage is also a place where many people self-repair their vehicles. Motor enthusiasts even tune their cars in their garages. Garage floors are often stained by the oils and grease drippings coming out of these repairs.
Due to these reasons, garage floors often need repairs and renovation. There are a plenty of techniques and methods out there that can be used to uplift your garage floor.
Among the most common methods used to upgrade the look of your garage floor are: using epoxy coatings, floor paints, interlocking floor tiles, concrete sealers, and floor mats.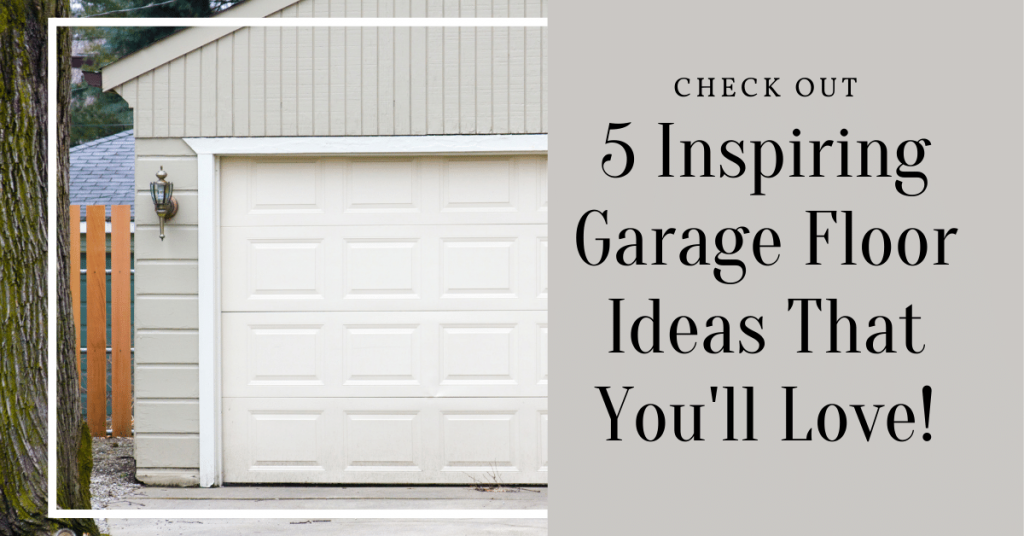 5 Inspiring Garage Floor Ideas
You can make your dirty and stained garage floors look very beautiful. I will tell you 5 cheap and easy-to-apply methods that you can use to upgrade your garage floor.
1. Epoxy Coatings/ Other Sealers
On the top of my list is using coatings, also called sealers, to renovate your garage floor. Sealers or coatings form an added layer on the concrete surface.
This layer not only protects the floor underneath, but it also makes the floor look beautiful by giving it a wide range of colors. There are different types of sealer coatings with respect to their chemical composition. Want to know more? Check out:
Concrete sealers give life and shine to your floor. But have you ever got confused in picking one for your floor? If you did, I will help you in knowing the differences between concrete sealer variants.
Epoxy based sealers or coatings are used commonly for garage floors. This is because they are durable and are able to withstand heavy loads. There are over 20 color options available for epoxy coatings. You can get epoxy coatings [amazon link="B01G8H945A" title="here"/].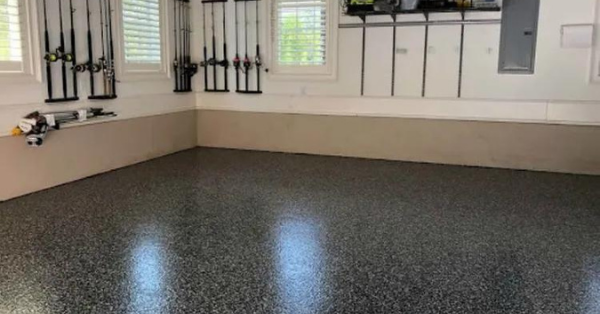 2. Floor Paint
Many people consider floor paint as something same as epoxy-based coatings. However, there is a major difference between the two. Floor paints are latex or oil-based chemicals instead of having epoxy.
Moreover, paint hardens by the evaporation of its solvent. On the other, epoxy coatings harden through chemical reaction between epoxy resin and another hardener material which is part of the coating.
WARNING
Concrete paint is different than ordinary paints. Make sure you look or ask for "concrete" paint at the hardware store or while buying online.
Floor paint is relatively cheaper than epoxy coatings. It is preferred for garages that do not operate heavy loads. It's life is less than epoxy coatings. You can get it [amazon link="B0006V6PMA" title="here"/]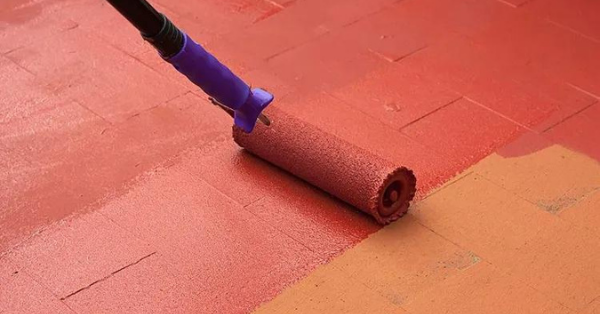 3. Interlocking Tiles
Interlocking tiles are also a very convenient way to fix your dirty garage floor. Interlocking tiles, as the name suggests, uses a locking technology to hold different pieces together. Click here if you want to know more about these tiles:
Is your garage floor worn out? Are you looking to repair it? Well if you are, you are in luck! I will teach you to make your floor look the best. An that too, with all the ease in the world!
Interlocking tiles overall cost more than epoxy or paint solution. However, they give you the option to choose from a variety of patterns and colors. Moreover, these tiles last longer and are more stain resistant than epoxies or concrete paints.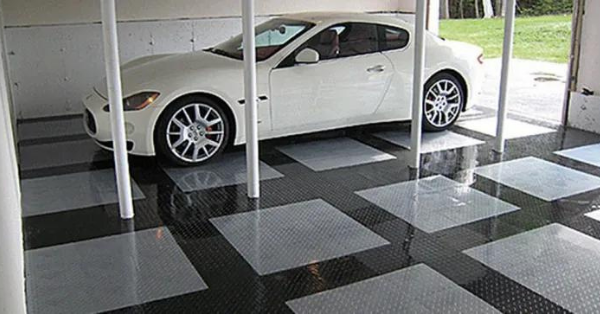 4. Garage Concrete Stain
Concrete stain is another way to improve the look of your garage floor. This technique can be used on both new and old concrete floors. In this method, the dye reacts with concrete to form a chemical protection.
Concrete stain method has two types and is generally considered as more environmental friendly. If you want to know more about the benefits and types of this methods, check this out:
Acid stains have long been used to give color to dull concrete floors. Lately, DeltaDye stains have become popular. Let's find out the pros and cons of this new concrete-coloring method!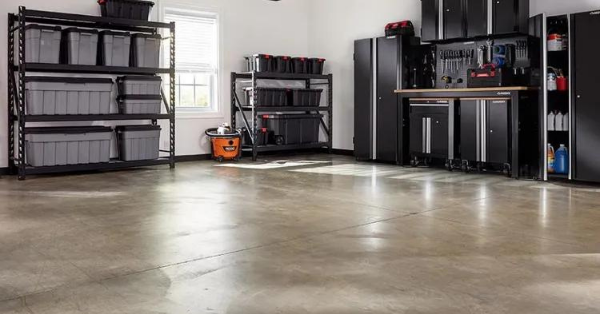 5. Garage Floor Mats
Garage floor mats is yet another technique that you can use to upgrade your floor. As the name suggests, these mats come in one-cut piece that fits your garage.
The mats are very convenient to install. They also come in numerous color schemes and patterns. For someone who is too lethargic to upgrade the garage using DIY, this is perhaps the easier, cheaper, and effective method out there.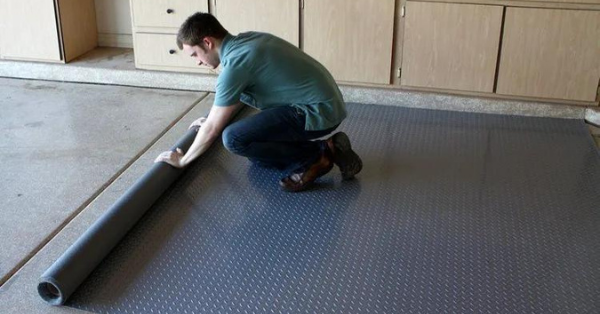 Conclusion
Having a dirty, greasy, and oily garage floor is a common occurrence. There are many houses that face this problem. However, you no longer have to get worried. I told you 5 ways in this post that you can use to renovate your old garage floor. All 5 of them are DIY-friendly and what else can get better than this!