Do you have a rug at home that doesn't stop moving out from it's place? Or is it damaging your beautiful hardwood floors?
Or you may have just bought a rug for your house… and wander…
Do I really need a rug pad?
Rug pads may seem just an add-on the salesperson wants you to get so they can sell more… or a useless extra cost that no one ever remembers to get.
Well, the truth is, rug pads are a MUST.
Remember all the times you've slipped on the rug, or it began to shed? Rug pads solve all those problems and more! They are essential, not just to keep your rugs as good as new but for safety.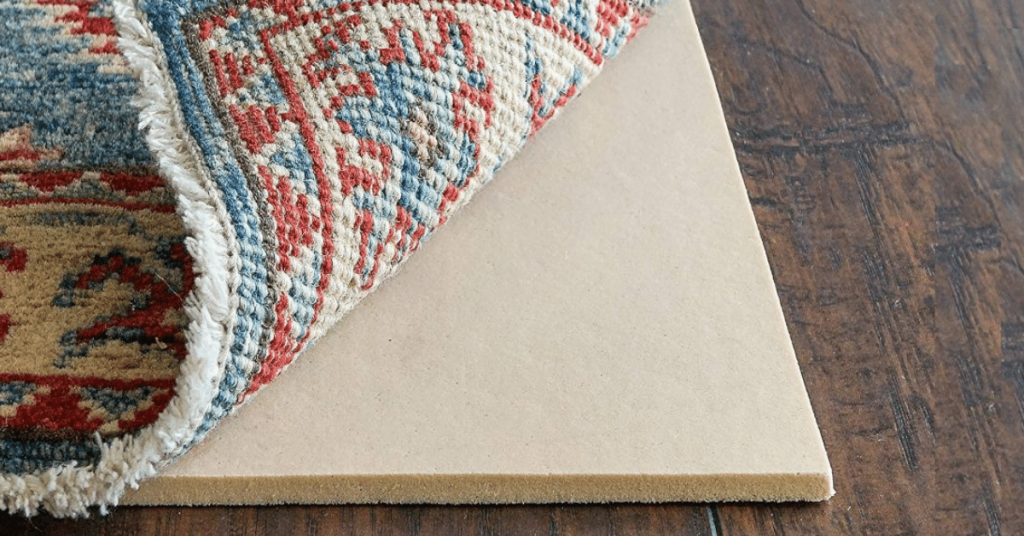 There are many reasons why you should use a rug pad under all your rugs at home. Let's see the most important ones!
What is a rug pad?
But what is a rug pad? It is a thin and sticky buffer placed between the rug and the floor.
Rug pads provide a better foundation, protecting your rugs from wearing out and fraying around the edges. It will also prevent it from moving out of place and being slippery.
There are many different types of rug pads available to buy not all options are good neither suit every application. You should avoid buying anything that's not strictly a rug pad as it could end up damaging your rug and floor even more.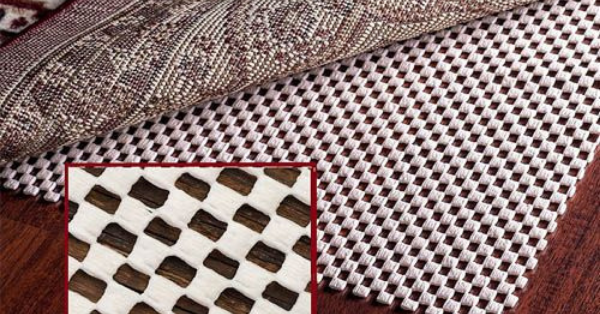 That being said, carpet pads are not the same as rug pads, and therefore cannot be used in both cases.
MORE INFORMATION

ABOUT CARPET PADS

If you want to learn more about Carpet padding, the different types and how to choose the right one for your carpet, we have an ultimate guide about them: Why Carpet Padding is so Important. Everything You Need to Know!
Another thing you'll have to take into account when choosing a rug pad is the material, as not all rug pads are created equal. Some are made in a way and with a material that makes them durable and long-lasting. Others, as I've said before, will damage your floors even more.
But don't worry! You can't go wrong if you buy one of the following options.
Where to buy a rug pad?
There are many rug and carpet stores that sell their own rug pads and that claim that theirs are the best. To be honest, I've tested more than just a couple and haven't found any differences between the ones I bought on Amazon and the ones I bought on a rug store.
These are the ones that I have tested personally and that I'm sure that will do a fantastic job: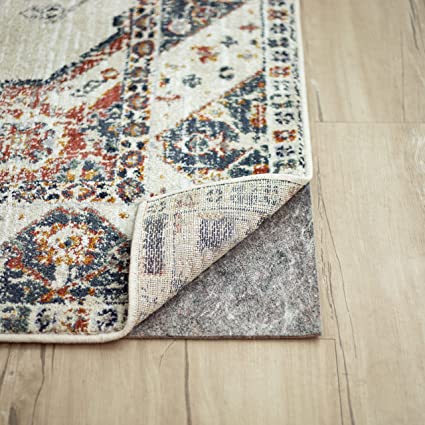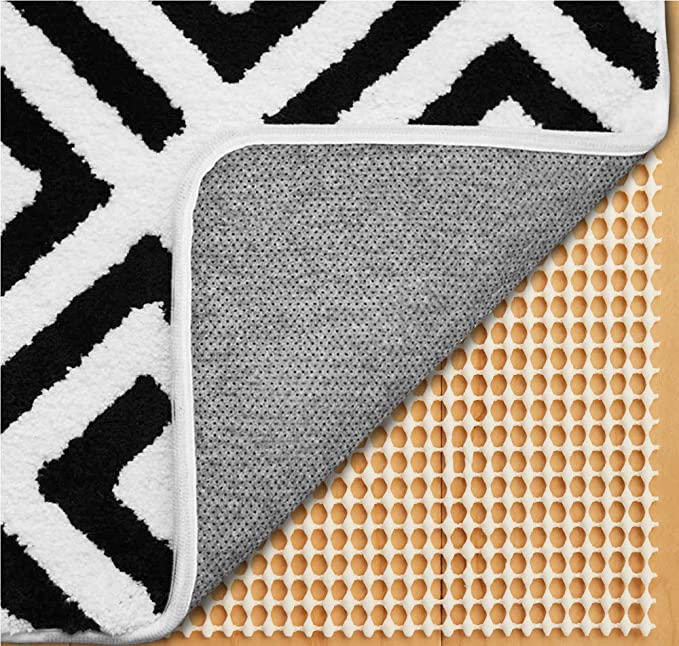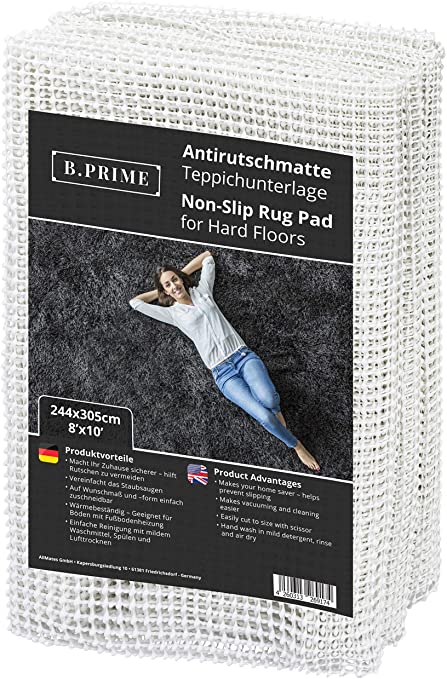 Do I REALLY need a rug pad?
I think I've answered this already but here I go again: YES.
Rug pads will make your life easier!
See how:
1. Protect the floor underneath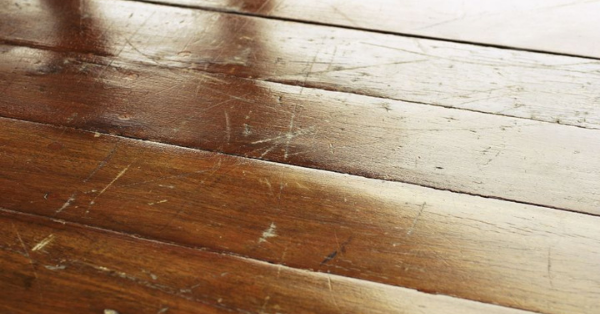 Area rugs can sometimes be rough on the floor they are placed on. Especially on hardwood floors as they tend to scratch. Other risks are dye transfer from the rug to the floor, abrasive wear due to all the foot traffic a rug can go through and stains that go straight through the rug and onto the floor.
In this case, rugs pads protect the floor from area rugs and keep them brand new. So if you wanted to remove an are rug of place, you could do it without worrying that the rug might have left a mark or damaged the area. You won't notice an area rug was ever there!
2. Durability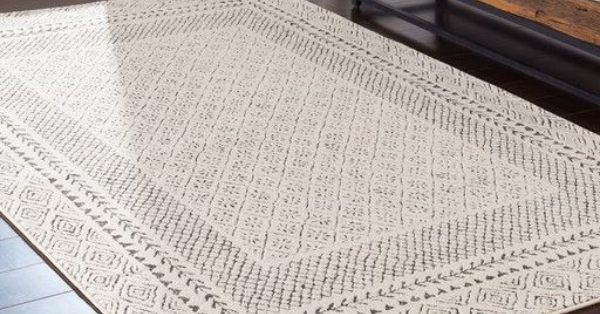 It directly affects how long a rug will last. A rug pad can extend a rug useful life more than you can imagine. But how? Well, it prevents the fibers from being crushed, torn and worn out all the time when we walk on them.
Rug pads act as "buffers" absorbing all the impact of foot traffic.
3. Prevents accidents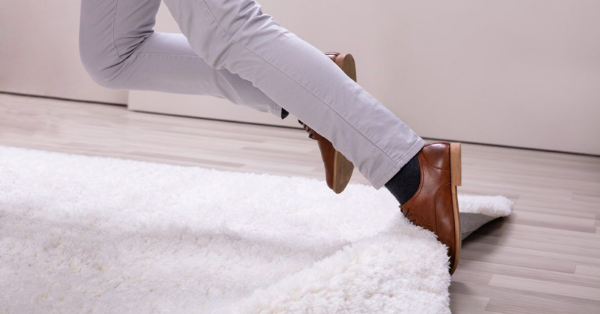 Area rugs tend to be slippery and they can cause serious accidents if you're not careful.
Rug pads will prevent slips and pulls, as it helps keep a rug in place.
4. Easy Cleaning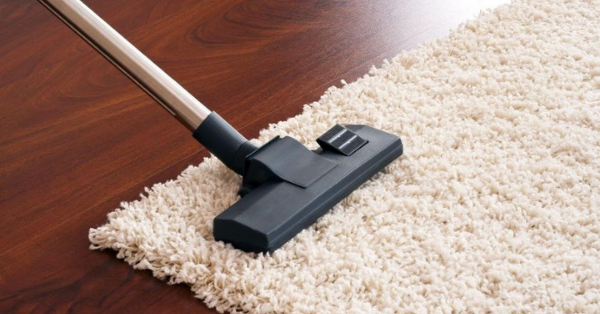 Rug pads make it easier to vacuum underneath are rugs and prevent mold and odors from appearing.
They do so by facilitating the airflow between the rug and the floor, which prevents bacteria from building up under your rug.
5. Comfort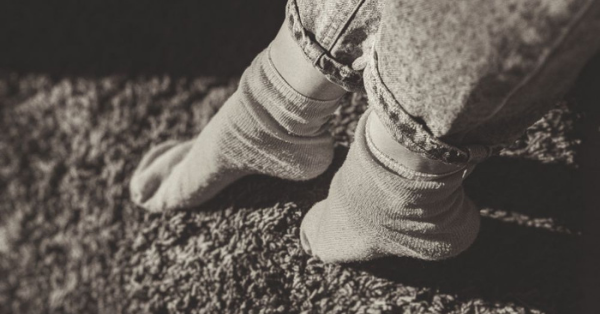 Some rugs can be hard to work on and, in general, they can be a bit echoey.
But as we said before, rug pads act as "buffers", which means they absorb all the impact of our feet on the rug, reducing significantly the noise we make by walking.
And another plus is, they add extra comfort as they are like an extra cushion, depending on the type of pad.
What material is best?
Not all rug pads are the same. And that's because of the material they're made of.
Cheap rug pads with harmful chemicals can seriously damage your floors, so you have to be careful.
I'm not saying you have to buy the most expensive rug pad in the market, just make an informed decision.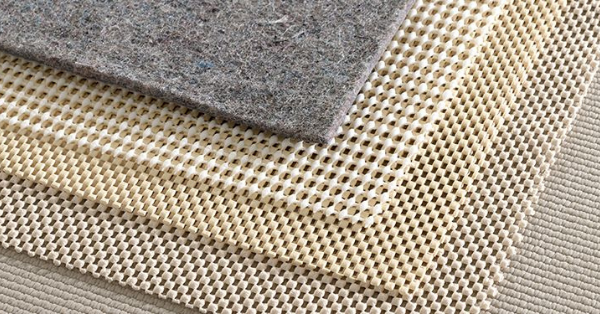 Here we are going to mention the most well-known rug pad materials you can find:
– Natural materials, such as natural rubber and felt, are the best material to have. Felt is great if you're looking for something that will reduce the noise significantly. Rubber will keep your rug in place no matter what.
– Synthetic materials and PVC should be used with caution as they can damage the floors with the chemicals they're made of. They can cause yellowing, sticking and ruin the air quality in your home.
What size should you choose?
You can learn how to choose the right rug pad here with all the things you need to have in mind.
But the general way to go is to buy a rug pad that's a bit smaller (say 1 or 2 inches in all four sides) than your rug. This is to hide the rug pad and allow the edges of the rug to touch the floor and prevent tripping hazards.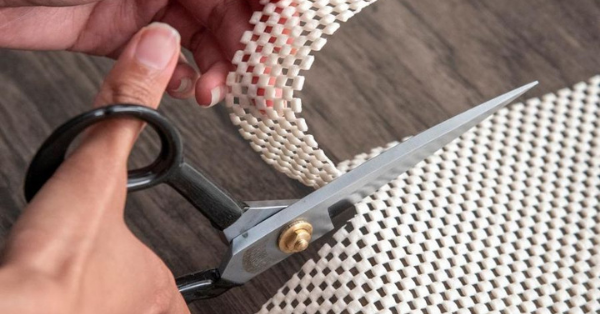 Don't worry if you don't find the perfect size. Rug pads can easily be trimmed if you need to!
Conclusion
Now you know all the advantaged rug pads come with. You just have to pick the right one now!
Just remember there are two things you must have in mind when choosing it: size and type of material.
You'll be glad you have one, count on it!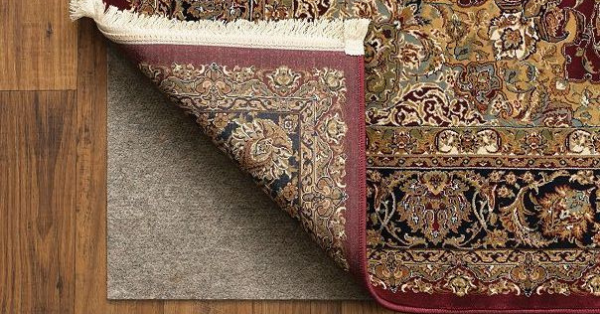 Rug pads are great!