If you're about to buy a carpet, congratulations! You're going to be part of the select group of people who know what Carpet Tuft is. And it's super important to buy a carpet wisely!
As a general rule, the term "carpet tuft" refers to the bunch of fibers on some basis – the fabric, which can be both synthetic or natural. The carpet tuft is usually assigned to the fabric by padding. It is good, if the padding is rubber, as it is moisture resistant. Such a carpet can be put in the bathroom, in the kitchen, or anywhere else. Read further to know about the kinds of tufted carpets.
Everything About Carpet Tuft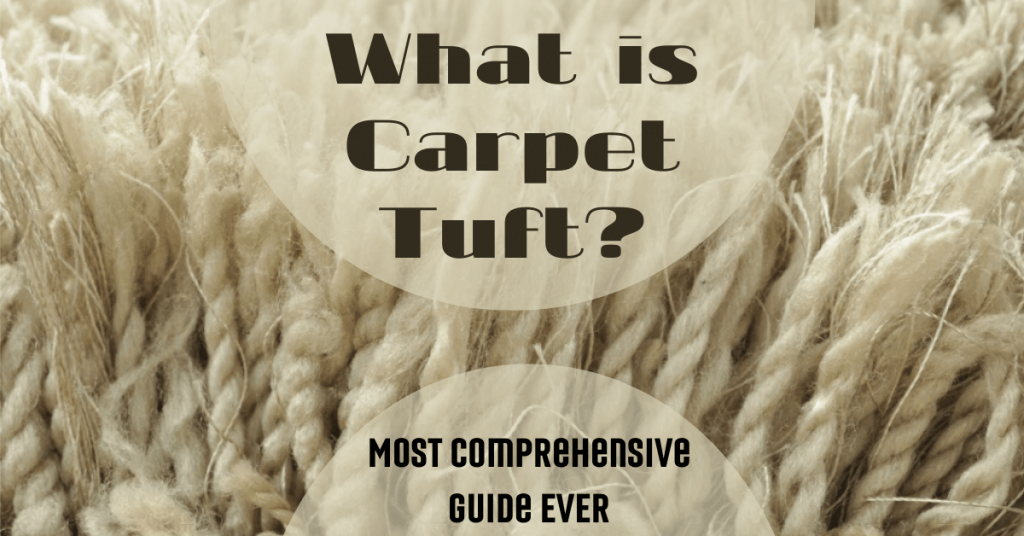 In this section, I want to focus my mind on everything I know about the carpet tuft. We'll define the notion of "carpet tuft". Then we'll speak about carpet binding and will deep into the process of tufting.
When you're on the market for a new carpet, everything sounds complicated and new. There're so many types of fibers, different paddings, different carpet specifications, etc.
But don't worry! We're here to help! At Carpet and Rug World we want to help our readers discover exactly what they need to make an informed purchase. It's very important because you can save a lot of money by knowing exactly what you need!
This guides might help you get started: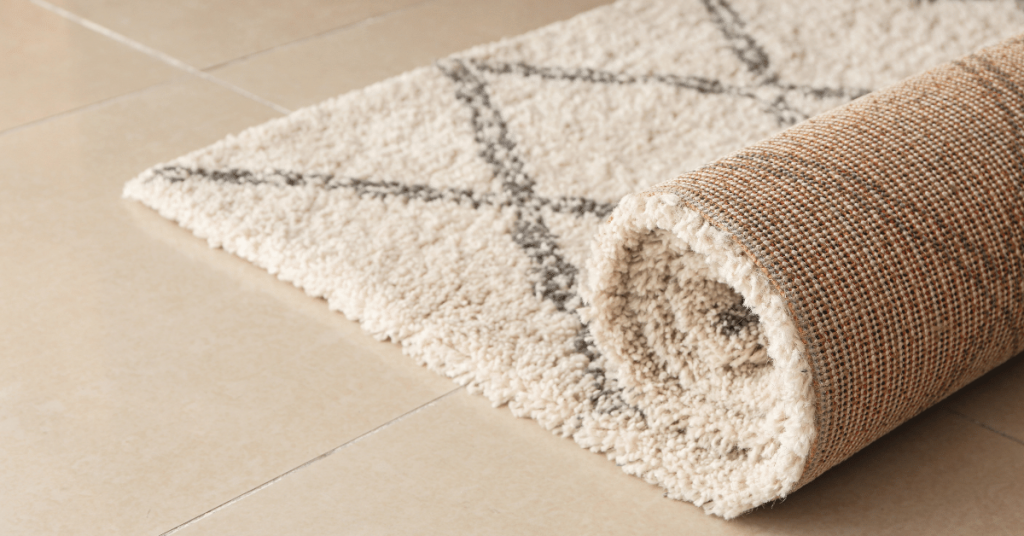 Carpet Pile and its height can be very important when it comes to buying a carpet. Learn about the different types and heights in this Ultimate Guide!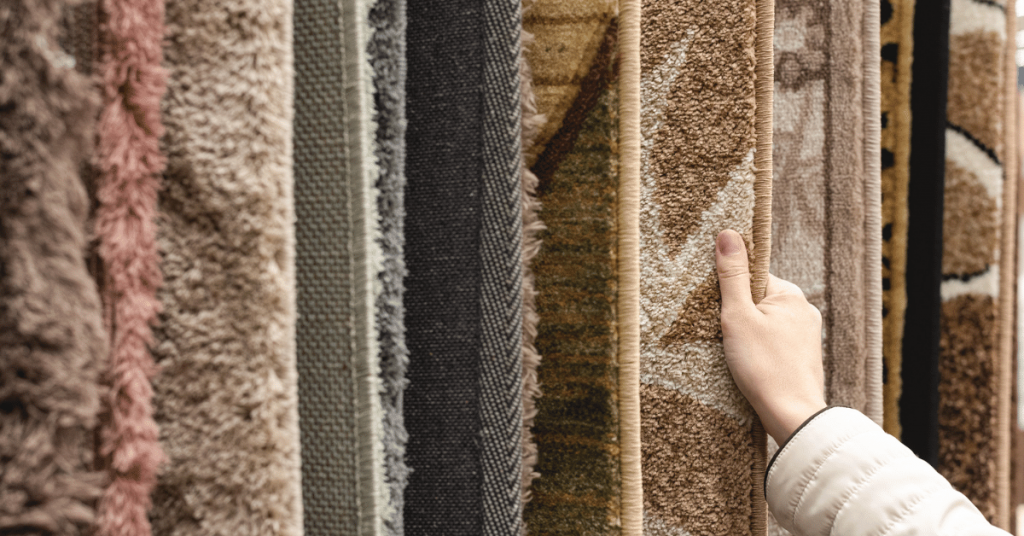 Padding is a huge part of buying a carpet. But it's not easy to understand and many salespeople make it hard on purpose. This Ultimate Guide covers everything you need to make a buying decision.
We're going to talk specifically about Carpet Tuft (or Carpet Twist) and why it's something that you care about when buying a carpet. It is not the only thing that will determine a carpet's quality, but it's a factor you should take into account.
What is Carpet Tuft?
The carpet tuft is a bunch of fibers, which are twisted to form a separate group. A tuft is exactly what you saw on the thumbnail of this post:
USEFUL TIP
HOW TO KNOW THE TUFT-TWIST RATING
Some manufacturers (or retailers) won't tell you how many turns per inch a carpet is. But you can easily find out yourself! Isolate a strand of fibers and measure 1 inch in length. Now simply count the number of twists and you've got what you were looking for!
If the carpet's fibers are not long enough, measure half an inch, count the number of twists, and multiply by 2.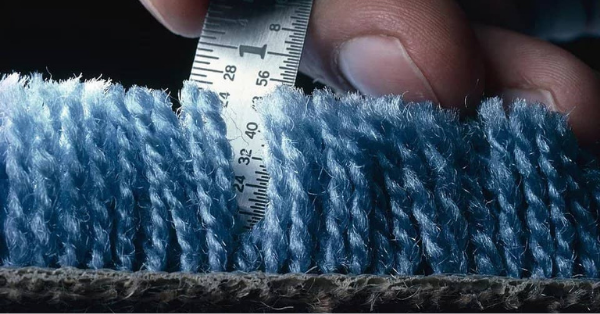 What is Tuft Bind?
Besides Tuft Twist Rating, there's another way of measuring the tuft's quality. Although it's more uncommon and not as important as the Tuft Twist Rating, it's now time to talk about Tuft Bind.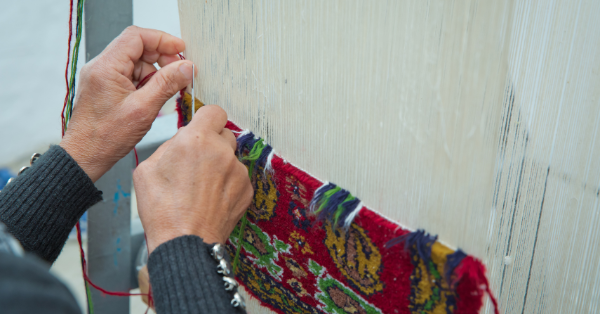 Tuft bind is a way of measuring how much a tuft resists when you try to pull it out from the carpet. If the tuft is very strongly attached to the carpet, then its tuft bind will be high.
Tuft bind is measured in inch-pound units. The FHA (Federal Housing Administration) set the standard to at least 3 pounds per inch.
If you want to check out how this is measured, it's quite amusing. It's called the ASTM D1135 TUFT test:
I wouldn't worry too much about having a high tuft bind because almost every carpet you can buy will have a decent tuft bind. The bar is set quite high. And that's for a good reason! Thanks to the high tuft bind manufacturers reduce the risk of edge ravel, the yarn pulling out, etc.
What Does a Tufted Carpet Mean?
Probably, you've never heard such a term as "tufted carpet" but surely you've already seen lots of them. Archaeologists find tufted carpets, which were made in the 17th century, which proves, that this technology was invented a long time ago.
The tufted carpet is one, made with the help of tufting technology. Tufting technology is the manner of creating the carpet, which consists of tufts – bunches of fibers. If you watch this process from the outside, you notice that it resembles embroidering. With the help of the needle and yarn, the carpet maker creates three-dimensional patterns on the carpet fiber. By the way, let's speak about the fiber the carpet is created from.
How to Choose the Fabric for Carpet Tufting Basis?
The basis of the carpet is like the canvas for embroidery. It is a cotton mesh fabric. For tufting, the mesh fabric must be denser so that the stitches of yarn couldn't tear it or change its shape. There are several options for suitable kinds of fabric. The lovers of natural materials choose burlap, while those, who prefer synthetic, take polypropylene, polyester, or polyamide. The final choice of fabric depends on the yarn: the thicker and fluffier it is, the denser fabric is necessary to get.
What Tools Do You Need to Make Tufted Carpet?
Tufted carpets can be:
Handmade
To create a handmade tufted carpet, you'll need the needle for their embroidering and some yarn. Then it is necessary to stretch over the embroidery hoops the carpet basis – the fabric. Then you get a carpet needle threaded and make the stitches on the fabric. From the back coating, the pattern left by the needle resembles ordinary stitches. From the front side, it looks like long thread loops. Later you can cut them, make them shorter, or simply leave them as they are.
Machinery made
The main idea of this process is the same as in the previous one. But the instrument is different – in this case, you make the stitches with a [amazon link="B094MZVNSV" title="tufting gun"/]. Obviously, with a gun you will get faster results, so a mechanical tool is more often used for embroidering large carpets.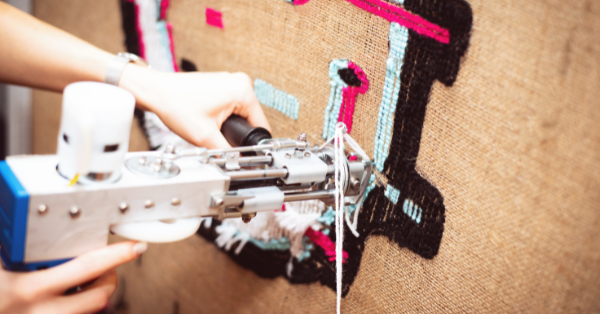 Both handmade and machinery made tufted carpets look extremely attractive. They can be both, synthetic and natural. Many various kinds of patterns can be created with the tufting gun or carpet needle.
To assign the stitches to the back part of the carpet, it's necessary to stick the padding from the back side.
How to Assign the Threads from the Back Coating?
After finishing the embroidery, the carpet maker assigns the yarn to the back part of the carpet. Otherwise, the loops will be weak. They will be destroyed immediately because of sliding on the floor. Besides, the carpet loops won't stay for long under the soles of people's shoes. The carpet will gain bald spaces immediately after you've put it on the floor.
To avoid damage to carpet loops, the padding must be stuck to the carpet. It's a good idea to choose the padding made of rubber. In this case, the tufted carpet won't be sliding on the floor. Besides, it will be resistant to moisture, so you can put it in the bathroom or kitchen.
Kinds of Tufted Carpets
Berbers
The main "zest" of this coating is the difference in the length of the loops and their different colors. It gets some kind of abstract patterning, which looks like the sculpture on the floor.
Shaggy carpets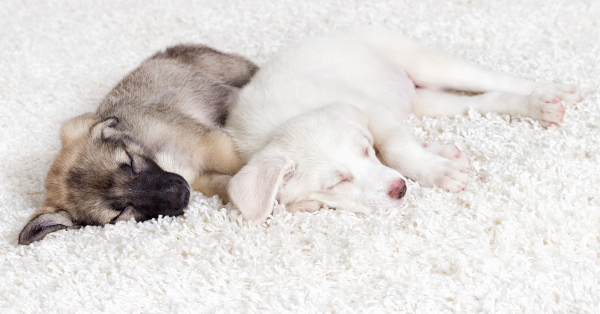 Rough high twisted pile – this is shaggy carpet. At a distance, it looks like an ordinary carpet, because each pile ends up with a sharp point (like a regular pencil). It is beautiful, but because of the high pile (actually the tallest of all carpets), it cannot be used in high-traffic areas. It's hard to maintain it. The cleaning process is long.
Frieze carpets
This carpet has a very high and twisted pile. Frieze carpets are divided into several subgroups:
· Double textured
· Looped
· Cut pile
Frieze carpets' loops as usual can hide dirt and stains well. The back side of this advantage is the difficult cleaning process. You'll need a good vacuum cleaner to maintain properly frieze carpets.
Cut and loop carpets
It is usually used in bedrooms and nurseries. It consists of alternating patches of sheared loops with patches of low loops around them.
Saxony carpets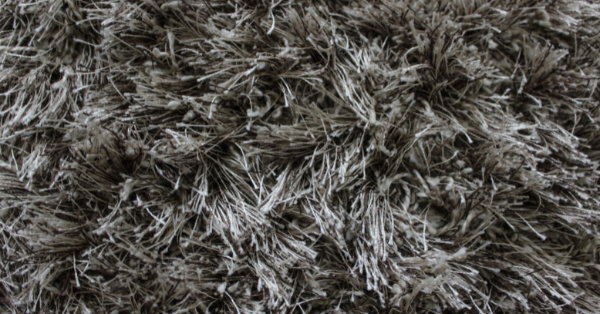 Elegant, stylish, and comfortable – these are the main characteristics of this group of carpets. They are made from twisted yarn. Later the carpet maker cuts the yarn. After that, you can see the carpet with a so-called "grainy texture".
I want to tell you that these carpets are of high quality. They can have different kinds of patterns, including impressive three-dimensional ones. I think tufted carpets are very trendy. So, you can pay attention to these carpets if you are looking for a new one.
Conclusion
And that's it! I've told you everything you need to know about Carpet Tuft or Carpet Twist before buying the carpet.
I also shared with you the secrets of the tufted carpet-making process. I want to tell you, that many people try to make tufted carpets by themselves. It is not hard and it can be really creative and interesting to make tufted carpets with your own hands.
I also told you about the kinds of tufted carpets. We spoke about shaggy, Saxony, Berber, cut and loop, and some other kinds of tufted carpets.
Thank you very much for reading and please consider subscribing to our newsletter! We only send 1 email a month with incredible tips to maintain your carpet looking like new!