Are you a carpet owner? If you're reading this, you probably are!
I know what you might be feeling. When it's that time of the year and you have to clean your carpets… how do you know you're not overpaying?
A lot of people have that exact same question. And that's why we're providing you with an answer:
Carpet Cleaners who charge per room will typically charge between $25 and $70, but the average price in the US is $50 per room. If they charge per square feet, they'll charge between ¢18 and ¢36, but the average price is ¢25.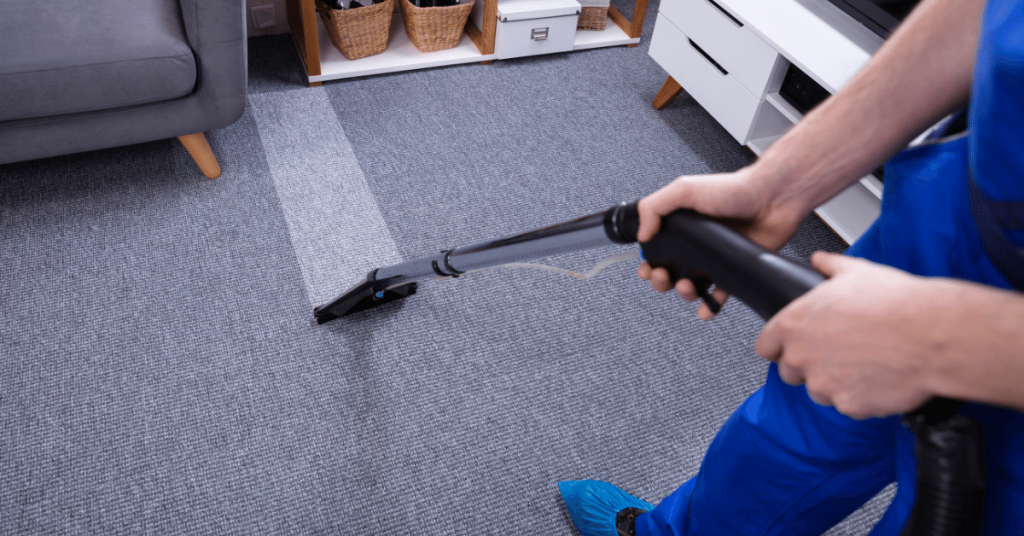 If you want to know exactly how much carpet cleaning will cost to you, check our following infographic:

USEFUL TIP

As part of our efforts to add value to our users, we independently analyze and review the best carpet and rug cleaners in all major US cities. If you want to check out the Best Professional Carpet Cleaners of 2022, that's where you should start looking.
Average Price
This estimation could be far from perfect for a couple of reasons.
– First, because prices vary significantly depending on where you live.
– Second, because the professional that you're going to be hiring might use different methods.
This estimation takes both things into account and that's why there's such a broad bracket. However, we can say that the "Average Price" has been calculated for an average American city, and for a company that's going to be using the Hot Water Extraction method (a.k.a Steam Cleaning). It's the most common method and the only one that's considered "restorative" (as opposed to "maintenance") by the IICRC. That's why most clients choose the restorative steam cleaning method for their homes.
Depending on where you live and the cleaning method that you chose, these are the prices you should be expecting: 175$.
If you're interested in knowing the differences between all 5 professional cleaning methods, please check our post on What is The Best Method of Carpet Cleaning?. We explain every method in detail and what they're used for.
Additional Carpet Cleaning Costs
This is where it gets interesting!
If you want to save money, this is the section you should focus on. Some companies may offer you a better price, but then charge you hidden costs to make up for that discount.
If you know about these tactics you'll be able to ask them in advance and save some money. So take action!
1. Stain removal extra
If they encounter a carpet stain they will charge you to remove it. And that's ok if it's an extremely tough stain to be removed. But they will charge you the same for other stains that are extremely simple to be cleaned.
If you want to clean virtually any stain on your carpet, check our guide on How to Get Out Stains in Carpets. We came up with 8 methods to clean 28 different types of stains (ketchup, gum, crayons, red wine, beer, etc.).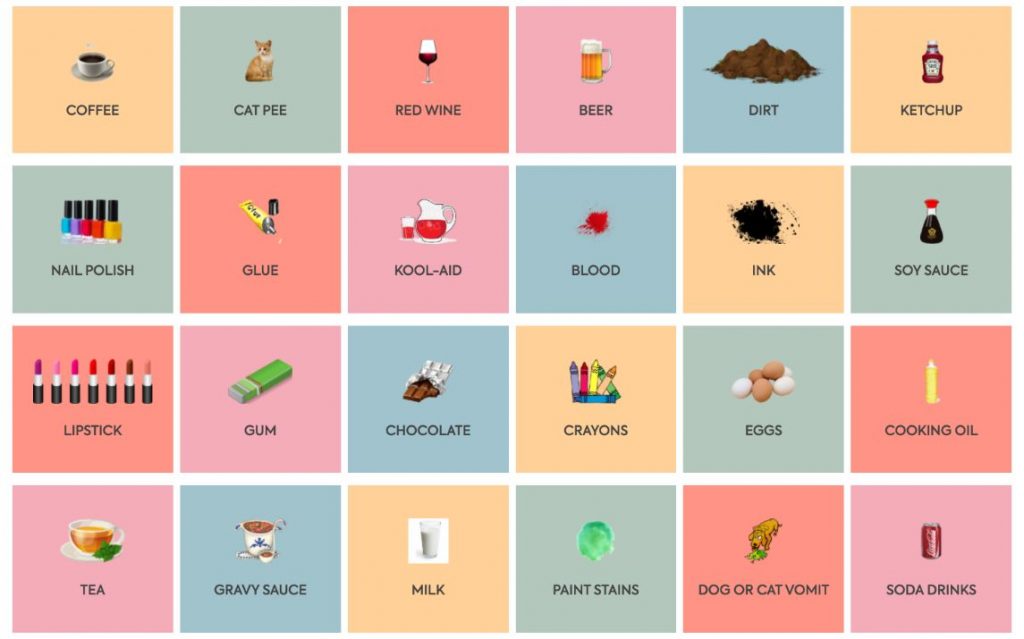 2. Furniture Removal
I think more and more people know about this dirty little secret that carpet cleaners have. They'll charge you for moving your furniture around so they can clean the room.
And it's quite fair because moving a piano or a huge table can be difficult. But make sure that they tell how much they'll be charging you for this extra or you may be paying a lot more than expected! Around $20/hour or more!
3. Furniture and Upholstery Cleaning
I really think that cleaning your furniture and upholstery at the same time you deep clean your carpet is a great idea! But it's something that you could easily do yourself! We have a guide that explains exactly the step by step method to steam your couch the right way. We also have a buying guide to the Best Upholstery Steam Cleaners of 2022 in case you're don't own one yet.
But if you rather have a professional do it for you, it will cost you $50 and up.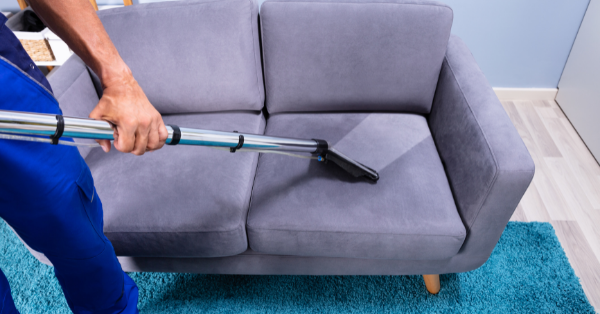 4. Stairs Cleaning
This isn't usually very expensive (it can go from $2 to $5 for each stair). But what really bothers me is that some companies won't tell you and simply charge you extra for this service.
Ask your carpet cleaner about this before they start cleaning your carpet. You might be able to negotiate the price a little bit!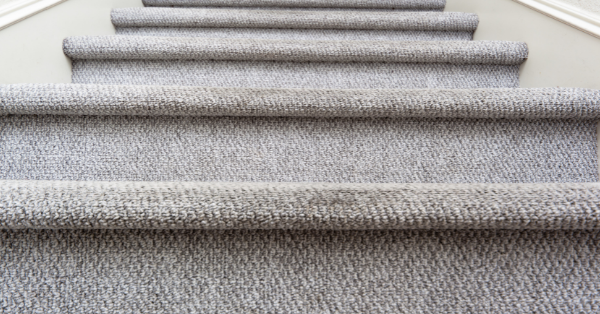 5. Carpet Browning
Have you ever seen brown stains in a carpet and wondered where those came from? It happens a couple of days after your carpet has been cleaned most of the time.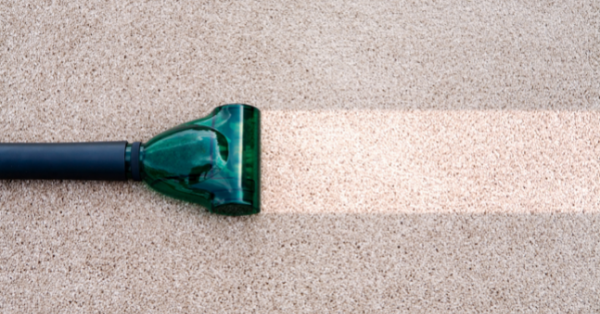 Those stains are called Carpet Browning, and they are the consequence of a process called wicking.
We have a whole post on carpet browning (What is Carpet Browning and How to Avoid it) that explains what it is and how to clean it yourself. Long story short, browning is caused by an excess of moisture. While the carpet is drying, the moisture deep inside the carpet soaks up dirt and soil. When the water completely evaporates, the dirt and soil remain on the top 1/3 of the carpet's fiber, where it's visible to us.
Almost all professional cleaning companies will be able to take care of carpet browning, but you have to make sure that you ask for pricing before they clean the browning.
If you don't they may overcharge you a lot!
6. Teflon Treatment
Teflon treatment is a water-resistant coating that's added to the carpet to help prevent stains in the future. This doesn't mean that your carpet will be indestructible, but it will buy you some extra time (15 minutes on average) to clean the stain before the fibers soak it up.
The reason why you should know this is that some companies add this coating for free, while others will charge you extra for it. Simply ask!
And if you don't like the price, you can always protect your carpet yourself. We recommend this product that is super effective in protecting carpets but will also work on upholstery, shoes, etc.
[amazon link="B01N37A4E4″ title="TriNova Stain Guard"/]
[amazon box="B01N37A4E4″]
Carpet Cleaning DIY Cost
Last but not least, there is something that you should consider if you really want to save money on carpet cleaning. And that's doing it yourself.
A couple of years ago cleaning your carpet yourself was preposterous because the equipment that was needed to achieve professional cleaning results was super expensive.
Today, in 2022, professional equipment is still better than commercial equipment. But commercial equipment is sooo good, that if you use it regularly you could postpone professional deep cleaning a lot! As a matter of fact, I really think that light traffic carpets can be maintained only with commercial equipment.
Check our post on the Best Carpet Steam Cleaners of 2022 if you'd like to know how much these machines cost and how easy they are to operate. I always say, and I'll keep saying it… For any carpet owner, a Carpet Steam Cleaner is the wisest investment they can make.
As an example, check this one out!
[amazon link="B00450U6CS" title="Bissell Big Green Professional Carpet Cleaner Machine"/]
[amazon box="B00450U6CS"]
Conclusion
And there you have it! The ultimate Carpet Cleaning Cost Guide with an infographic!
But I know that this post doesn't answer all the questions you might have. So be sure to check out some of our other Carpet Cleaning Guides:
1. How long does carpet cleaning take? Professional vs DIY solutions.
2. 10 Benefits of Professional Carpet Cleaning
3. How to survive to the steam vs dry cleaning question?
4. What is the Best Method of Carpet Cleaning?
5. How often you should clean your carpets?
And as always, thanks for reading! I really hope you found it useful!