Are you wondering whether or not an area rug can be cut down? That's a very frequent (and important!) question. Sometimes you'll want to cut an area rug to remove a damaged spot. Sometimes you'll want to cut an area rug so that it adjusts better to your living space or to a specific dimension. Either way, you're reading the right post!
People usually avoid cutting the carpets as it is a hard job, which demands some skills and experience. If you've made up your mind to do it yourself, you can cut a carpet with a set of necessary tools, which includes a carpet knife, scissors, a felt-tip marker, a ruler, and other supplies. Read further to get a stepwise guide for carpet cutting.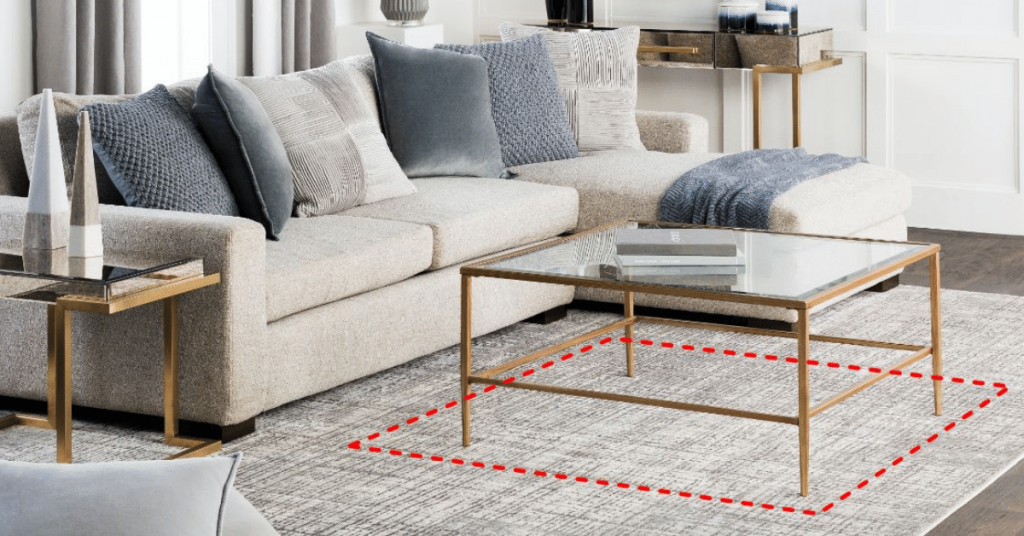 When a carpet is too large and you would like to give it a personalized size, cutting a carpet is a possible solution, but you still need to know if this is possible and under what conditions.
Although, cutting the rug, needs a few considerations, especially if it's patterned or has a single/repeat motif. Hence, it should be cut in such a way, so as not to ruin its overall design composition.
It can indeed happen that a carpet catches our eye but, the size does not correspond to our requirement and it turns out to be too large for the room where we want to use it.
The practice of cutting a carpet is not very common and most people avoid it due to fear of damaging it. The fact remains that it is quite accessible provided you do it right with the use of the right tools and supplies.
Below are the step-wise instructions to follow for your carpet-cutting venture.
How Do You Resize an Area Rug Stepwise?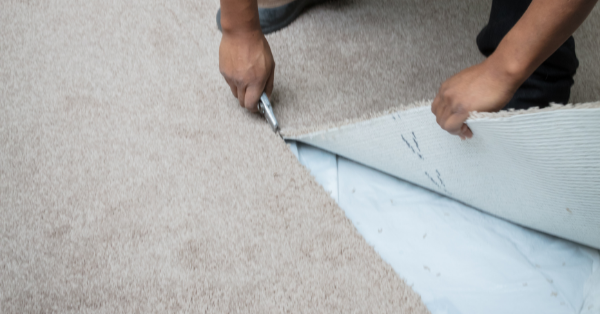 Step 1: Make the Carpet Perfectly Clean
First of all, we will have to make sure that the carpet is perfectly clean.
If you see impurities or have a doubt about its cleanliness, it is better to take the time to vacuum it well and clean it with a small amount of good quality shampoo.
Also, take care to dry the carpet well after it has been cleaned so that it is perfectly ready for cutting.
Some carpets will need a light brushing (shaggy carpets for example), in this case, do not hesitate to do it before you start the cutting process.
Step 2: Select the Necessary Instruments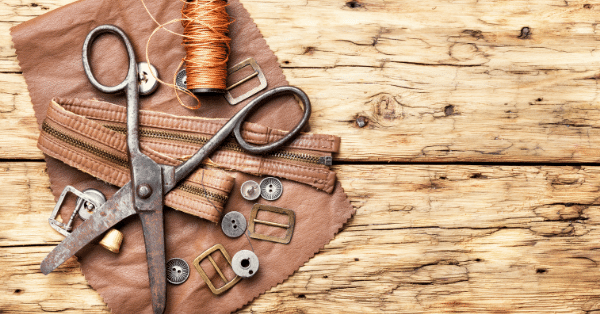 We would recommend a pair of good quality sharp scissors of a suitable size, but, if you feel more comfortable with a cutter, go ahead and use that.
Once you have found the right way to cut the carpet, also bring a large ruler and a felt-tip marker to mark cutting lines behind the carpet.
Note that when certain carpets are particularly thick, it can be interesting to use both methods in combination, namely the scissors to cut the thin part and then use a cutter to cut the thicker portion.
Step 3: Mark the Place of the Carpet to be Cut
Before you start anything, it's best to know exactly where you're going to cut or you won't be straight.
Measure from the carpet edge to the place where you want to make the cut and mark it with felt tip marker at the carpet backing.
Transfer the mark to the other side then join the two lines using a large ruler by drawing a line, it will be your cutting line to follow.
Step 4: Get the Rug Cut Finally!
We finally get there, we will be able to start cutting the carpet, but before getting started it is important to know a few tips.
If your carpet has a long pile, take extra care to fold it towards the inside of the carpet so as not to cut it accidentally. The pile that is at the edge, it will help conceal and camouflage the cutting edge.
In any case, whether your carpet has a long or short pile, it is important to make a straight cut towards the inside of the carpet.
This will cut as invisibly as possible.
Step 5: The result
Once you have finished your cut, take care that no small threads are sticking out of the weft of the carpet. If this is the case, cut them flush so that they are no longer visible and get a clear and sharp edge.
Here is your carpet cut to the size you want, it will finally be able to show off in the room of your choice!
Step 6: Binding the edges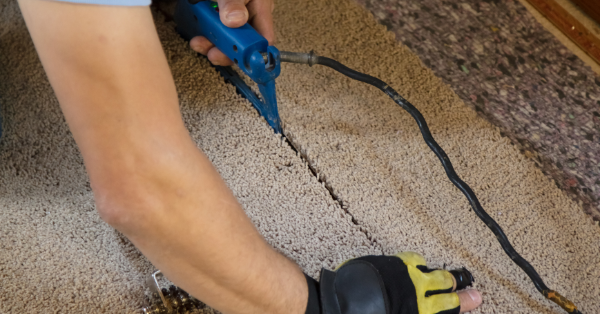 Once the rug is cut to the desired size, the next step is to finish the raw edges, to prevent unraveling and neaten them. We will use self-adhesive binding tape for this purpose.
Double-sided tape is used to secure the carpet to a surface to prevent it from moving. Almost anyone can attach carpet tape without any special tools or skills.
Below are step-by-step instructions for attaching binding tape:
• Cut the carpet according to the desired shape and size. It's better to cut it at some other place, instead of cutting in the room, where it will be finally used. This will prevent the place from being cluttered with cut threads and piles.
• Secure binding strip around the perimeter of the rug piece, starting from the middle of one of longer edges. Start peeling tape and sticking to the underside of the rug piece.
• Continue applying the tape and pay special attention around corners by mitering corners neatly at the back of the rug.
• Complete the application and finish off overlapping at the start point. Wind a sticky tape around the edge of the binding tape, to prevent unraveling. Cut both the edges flush with each other and join with hot glue.
• From the front, apply special carpet glue along the edge where the rug and tape meet to further strengthen the bond and neaten the edges.
• Place rug on the floor and apply pressure on top, along the edges. This will create a strong bond between tape and rug.
How Do You Fix an Old Valuable Rug?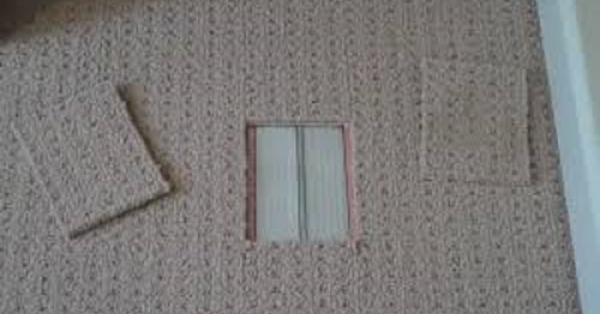 To save our precious rug/carpet, repairing is the first choice, instead of going towards a more advanced stage of cutting.
If the snags and stains on your carpet can multiply over time, there is nothing to be alarmed about, however. Repairing your carpet will be a breeze with these easy solutions!
Materials
To do this, you will need:
• A sturdy carpet cutter;
• A sturdy metal ruler;
• A hammer;
• Carpet glue;
• Double-sided adhesive tape.
Repairing a deep cut
Using the fabric cutter, cut a square piece slightly larger than the damaged area. Use the ruler to ensure the neat, straight and even edges.
Place your piece where the tear is while ensuring that its grain is aligned similarly as the main piece. Run your hand over the carpet – the direction that feels smoothest to you tells you the correct direction of the grain.
Hold the piece firmly with a ruler and cut in a straight line with your fabric cutter through both the carpet and your piece.
Lift and remove the damaged part from the carpet, so that the floor is exposed. Apply adhesive around the hole, taking care not to put more than halfway up the frame of your rug. Do the same along the edges of your spare piece to get maximum grip.
Attach a rectangle of double-sided adhesive tape under the hole edges so that half the width of the strip is under the main body of the carpet, while the other half extends from the hole. Peel off the adhesive tape and press firmly on the carpet.
Place your piece and press it firmly so that it sticks well to the adhesive tape. Finally, tap lightly around the hole so that your piece sticks well.
How Can I Do Wall Art with Carpet Tiles at Home?
The cutout pieces of a carpet/rug can be used in several ways as follows:
Rug of desired shape and size:
A regular carpet, cut in required shape and size, can be finished with binding tape to create a focal point in any room décor. You can either apply the self-adhesive tape yourself or seek a professional to overlock the edges on a machine.
Foot mats/placemats
Their treatment is similar to Rugs. imThese are smaller size rugs, which are placed at the entrance or other doorways. Due to their manageable size, they can easily be handled and treated by DIY enthusiasts, at home.
Carpet tiles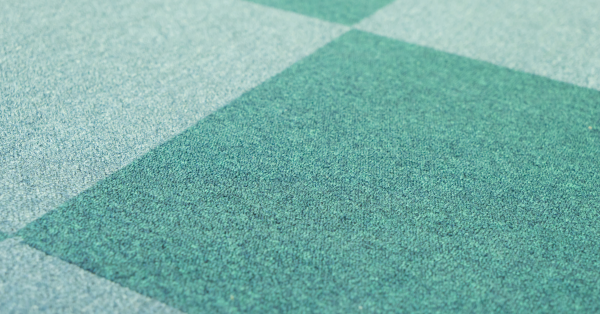 Sometimes, it's difficult to recover one large piece from the damaged carpet/rug. In such a scenario, the better solution is, to cut smaller pieces out of that and "compose" a new rug from these. Different pieces can be joined by using the adhesive tape method as discussed above.
Once, a new rug is "composed" out of these carpet tiles, it can be glued and backed by a jute piece. This rug can be neatened by finishing the edges with carpet binding tape.
Rugs made from carpet tiles are easier to repair as well. Just remove the damaged tile and replace it with a new one.
Wall hangings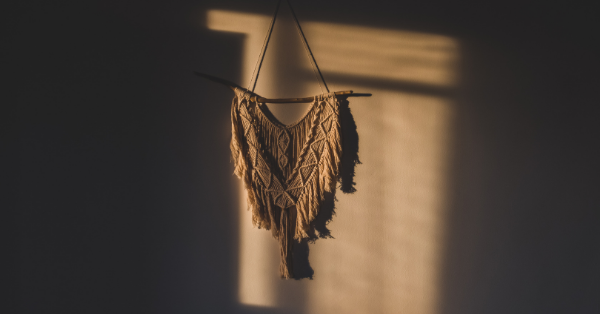 Carpet tiles can also be used to design carpet-mosaic wall-hangings. This designer piece can include carpet tiles from various carpets/rugs and may include patterned/motif pieces. The backing and edges can be finished in a similar fashion as above.
Conclusion
Cutting a rug can be due to one of the reasons, either to repair the damaged part or to fit a specific dimension. With a little practice and use of correct tools/materials, this task can be easily accomplished at home.
With cutout pieces, custom rugs, foot mats as well as mosaic rugs can also be made, by using carpet tiles. However, to prolong the life of these "composed" rugs, their edges should properly be finished by using binding tapes.