Cleaning your carpet is necessary. There are several benefits of having a cleaned carpet at home. Not only it helps improve the life of your carpet but it also helps create a healthy environment, free of dust and mold.There are several ways of creating a homemade carpet cleaning solution.
The best homemade carpet cleaning solution is made by a couple of ingredients that include: liquid detergents, OxiClean, fabric softener, and all-purpose cleaner with a gallon of hot water. This guide will show how to create the best homemade carpet cleaning solution.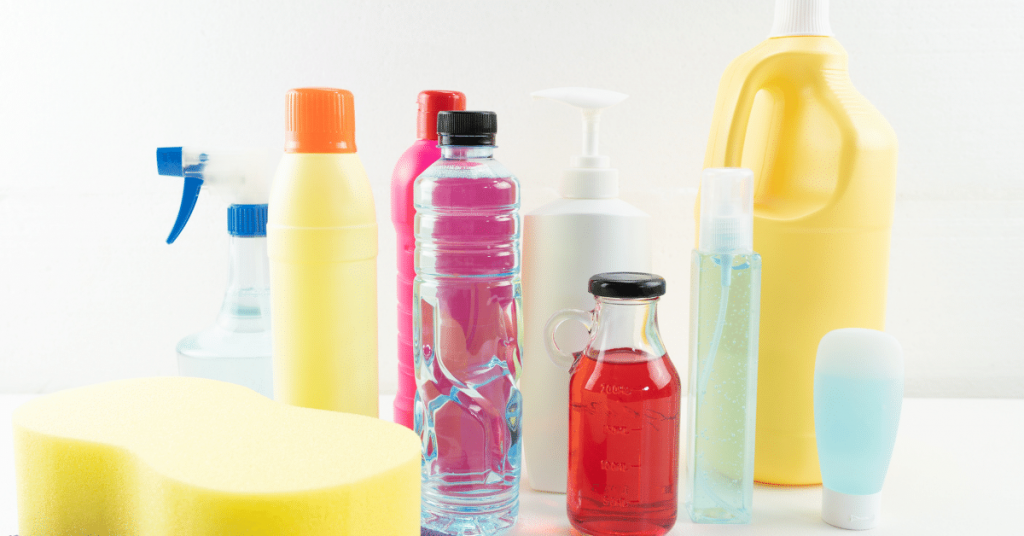 How To Make The Best Homemade Carpet Cleaning Solution
You need to keep in check the proportions while making a homemade carpet cleaning solution. You certainly don't want to ruin your carpet because the chemical proportions got messed up.
Your cleaning machine will do its work only if the solution made is optimal and fit for the carpet. Carpets have delicate material; that is why cleaning companies manufacture cleaning agents that are suited for different types of carpet. So let's get started:
Gather Ingredients
If you want to make something similar to what most companies use, then it's pretty simple. Although the ingredients cleaning companies use are more refined, you can still achieve the same level in the result by following the recipe.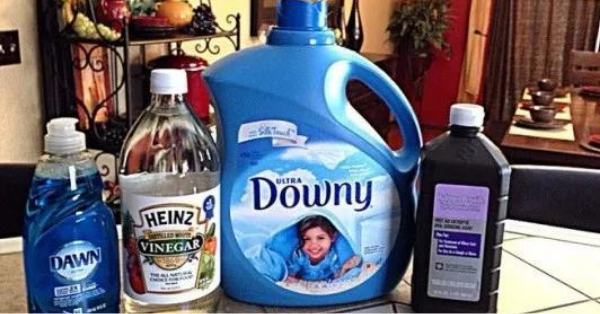 For starters, gather your ingredients. You'll need liquid laundry detergent, a liquid all-purpose cleaner, OxiClean, fabric softener, and hot water. While doing so, get a funnel or a bottle. This will make it easier for you to mix your ingredients as well as store the mixture for later use.
How Much Do You Need?
It's not like that you'll be needing a lot of ingredients to make your homemade carpet cleaning agent. You'll most likely need:
30ml of liquid detergent (2 tablespoons)
1 scoop of OxiClean
5ml of fabric softener (1 teaspoon)
59ml of liquid all-purpose Cleaner
3.8L or 1 gallon of hot water
All these ingredients are easily available in the market at affordable prices. We'll be discussing the average cost that comes on making homemade carpet cleaning solutions in the next sections too.
Mixing the Ingredients
Pour all the materials in the funnel or the bottle that you have, and add warm water. Mix them up nice and gently so that the chemical residue doesn't remain sitting at the bottom. While doing so, add some warm water into your machine too.
Using the Solution
It's not recommended that you pour all the solution into your machine and start cleaning right away. Remember, your carpet or rug that you want to clean is sensitive. The cleaning agent you've prepared may cause damage to it. It's better to pour a little amount in the machine, and cleaning a small surface first. If you've got carpet spares, then try using the machine on the first. If not, then use the machine in an area that is the least in sight. That way you can mitigate any risk of burned carpet being shown to your visitors if the solution isn't right. If the solution is working positively, then go ahead, and rinse off all the dirt from your carpet.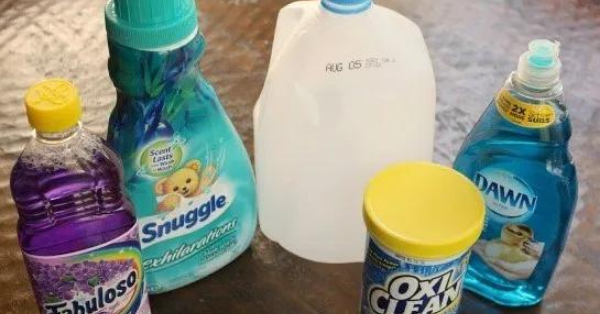 PRO TIP
VACUUM PRIOR TO CLEANING
It is always better to vacuum your carpet before you go ahead and start cleaning it with a machine. It helps remove the upper soil layer, making a way for the cleaning agent to work on the deep fibers of the carpet.
Doing it Rightly
While cleaning your carpet, make sure to do a spot tester and rinsing the carpet yourself before you do it with a machine. This will help you realize how effective the result is. Just apply the solution on any spot, let it soak in for 10 minutes, and then you can scrub it.
Scrubbing helps to loosen the carpet fibers, making it easier for the solution to reach the roots of the carpet. Once it's done, you can apply the solution to the entire carpet using. Later you can pour the solution in the machine, and rinse the carpet. Make sure to let it rest for at least half an hour for the solution to reach the carpet roots.
Homemade Cleaning Solution Recipes
We just managed to create a superb homemade carpet cleaning solution that will give you a remarkably cleaned carpet in no time. However, as highlighted earlier, you need to understand your carpet. That means you need to change the recipe as needed.
Don't stress as we got that covered for you. Here are some additional homemade carpet cleaning recipes that you can use too:
Homemade Spot Cleaner for Light Colored Carpets
If you've got light colored carpet such as white, crème, etc. then it is bound to look dirtier than the rest. What's more concerning is that it also needs a specially created cleaning agent. For that you'll need to add:
12 ounces of 3% hydrogen peroxide
Essential oils (preferably lemon)
Add these to your existing solution. Mix them up thoroughly for creating a proper mixture, and then add it to your machine for cleaning.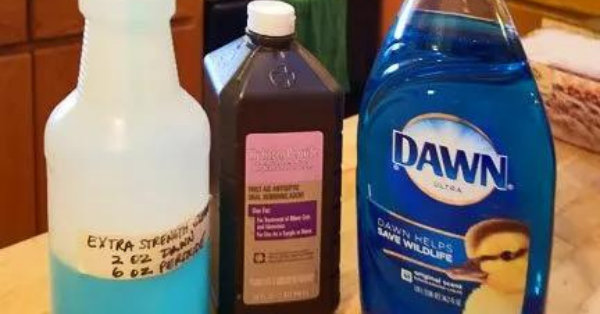 Stronger Based Carpet Cleaning Solution
Another recipe that you can use is by adding ammonia. This solution works as a stronger base solution, rising off the toughest of the stains from the carpet. For this, you'll need:
59ml of ammonia (1 quarter cup)
59ml of vinegar (1 quarter cup)
Add these to your cleaning solution. The addition is done to counterbalance the effects of ammonia.
WARNING
BEWARE HANDLING AMMONIA
Ammonia is a powerful cleaning agent and corrosive too. You should always use precautionary measures while operating ammonia. It can damage your skin and cause respiratory issues too if inhaled in a large amount. Always wear gloves and mask while using ammonia.
How Much Will It Cost?
One of the many perks of using a homemade carpet cleaning solution is that it is quite affordable. On average, a store-bought carpet cleaning solution will cost around $20-$30, and you'll be needing multiple bottles if you're doing the entire home's carpet.
On the other hand, you can almost make a gallon of your cleaning agent by purchasing the ingredients. It almost takes $1 for all the ingredients to form the solution, which you can use multiple times.
$0.97 for detergent
$3,97 for downy
$1 for cleaner
$1 for OxiClean cleaner
It's most likely that you'll be saving on your ingredients while following the recipe for the cleaning agent. You can store your ingredients, and use them again for making the solution in the future.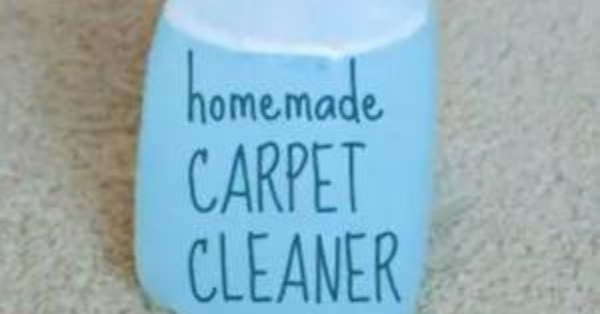 Why Opt For A Homemade Carpet Cleaning Solution?
Opting for a homemade carpet cleaning solution is quite optimal. There are several benefits that you can get for using your homemade cleaning solution. One of these perks is that it is cheap and doesn't cost much.
In addition, commercial cleaning agents have synthetic fragrances. People with breathing issues can have problems with such treatments later. They can get allergies from the carpet, making them uncomfortable to sit in the area.Another perk is that homemade carpet cleaning agents don't have harsh or abrasive chemicals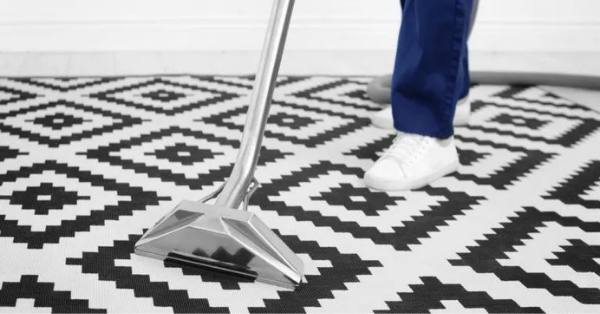 Unlike commercial cleaning agents, homemade solutions only have ingredients that are used daily. It makes the solution safe to use. Moreover, you can also use different recipes that are kids and pets friendly. These recipes have low chemicals, making them safe. Using a homemade cleaning solution saves you buying multiple bottles of cleaning solutions from stores. Your homemade carpet cleaning solution can cover the entire house.
Things To Avoid When Cleaning Your Carpet
You still need to take precautionary measures, even after creating a superb homemade cleaning agent. Here are some of the things that you need to avoid:
Abrasive Tools
Your carpet is sensitive. That is why avoid using stiff or steel brushes. Using these brushes will damage the carpet fibers. Even if it takes effort, scrubbing the carpet will make the fibers breathable, helping the solution to work deeply.
Bleaching
Refrain from using bleach if you've got a colored carpet. Bleach is a strong chemical that will damage and discolor your carpet fibers.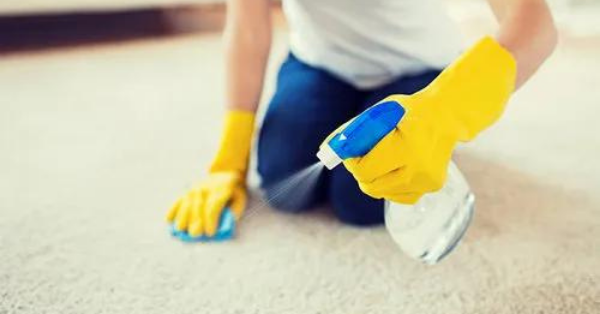 Over-wetting
Another mistake that many homeowners make while cleaning their carpet is over-wetting it. This happens when you wet the carpet with too much solution. Drying a carpet is a hectic and time consuming job, and if you're doing a dry carpet cleaning, ensure to minimize the use of moisture. If you want to know more about dry carpet cleaning, then click here
Homemade Carpet Cleaning Solution FAQS
Will homemade solutions work with all cleaning machines?
Most probably yes. Homemade carpet cleaning solutions are safe and can be used for all kinds of cleaning machines. However, just to be sure, take a look at the manual.
Will the homemade solution clean my rugs and car carpet?
Yes, it can. As highlighted earlier, the solution is fabric friendly. However, for precautionary measures, do a little spot testing first to avoid any damage later.
How long will the solution last?
Your homemade carpet cleaning solution can last six months or more. You can store it in a cool place with a label on the container.
Conclusion
Making a homemade carpet cleaning solution is quite easy, effective, and affordable. You can even search for the best-carpet-cleaners-near-me, and take a look at their recipes and how they clean carpets. Make your cleaning agent today, and get cleaning