Every home needs a machine that uses vaporized water to clean and sterilize floor coverings. That is what a carpet steam cleaner does, and owning one will make a massive difference in your life. While vacuuming is also essential, it can never achieve the same level of deep cleaning that a steam cleaner can. After all, it will eliminate the presence of harsh stains, bacteria, and pollutants, which ultimately makes your home more hygienic. Moreover, it will leave your carpets a freshness that you will adore.
You certainly need to get an excellent carpet steam cleaner for your home. The water-based method of cleaning carpets with a steam cleaner offers brilliant results. Since the market is overflowing with numerous models, it may be overwhelming to find the right one for you. However, with a little research and some patience, you will undoubtedly find the right machine.
Title
McCulloch MC1275 Heavy-Duty
Hoover PowerDash Pet Compact
Hoover Power Scrub Deluxe
Picture
Title
McCulloch MC1275 Heavy-Duty
Picture
Picture
Picture
Title
Hoover PowerDash Pet Compact
Picture
Title
Hoover Power Scrub Deluxe
Picture
What are the Best Carpet Steam Cleaners?
The Best Carpet Steam Cleaners for 2022 are the McCulloch MC1275 Heavy-Duty Steam Cleaner and Hoover Power Scrub Deluxe Carpet Cleaner FH50150.
Let's have a closer look at the five things you need to consider before you purchase a carpet steam cleaner!
5 Things to Consider Before Making a Purchase
You need to purchase a carpet steam cleaner with superior performance to eliminate ingrained dirt from carpet fibers. However, you may wonder how you can identify the best one? It is crucial to review aspects like the versatility, portability, and ratings of the machine before the purchase. Stick with this point and never compromise on quality at all!
The 5 Things You Must Know Before Buying a Carpet Steam Cleaner
Here are the five things that you should consider when you go ahead and buy a carpet steam cleaner.
1. Versatility
The machine should be an all-rounder with an acceptable size, impressive cleaning power, and extended durability. Apart from that, the boiler mechanism should have either stainless steel or aluminum parts. Otherwise, you risk compromising both the safety and the overall cleaning capabilities of the machine. Ideally, if you get one, it should be able to heat your tap water quickly and thoroughly without leaking. That will allow you to eliminate years of allergens, dust, and dirt, which are stuck on the carpet.
2. Suitability for Allergy Sufferers
When you have an allergy sufferer at home, cleanliness makes a considerable difference to their health. That is why you should consider buying a potent carpet steam cleaner. Any embedded irritants in the floor coverings will disappear once you use the steam cleaner. When surveying options, keep this aim in mind. You will be surprised by the amount of dirt the cleaning water picks up once you get your hands on the machine. You will surely thank us later if you prioritize this aspect during the decision-making process!
3. Professional Grade Cleaning
Are you sick of paying hefty bills to professional carpet cleaners? You could find yourself a domestic solution that gives the same results if you're willing to spend a bit more than usual. A professional-grade carpet steam cleaner uses warm water to pull out heavily trapped dirt from carpet fibers effortlessly. If this aspect matters to you, be ready to make a substantial investment in your cleaning roster. You'll be pleased with the way your carpets glow after each cycle.
4. Budget
Every penny you spend on the carpet steam cleaner should offer you value in return. Your budget matters, and the appliance you get should satisfy your cleaning needs within it. After all, your floor coverings should look their best and be free from dirt, although it is crucial to understand that a budget-friendly option doesn't necessarily have to be inferior in quality. Some cheap carpet steam cleaners may burst and cause skin damage due to defective parts. Save yourself from tragedy! Whenever you go to the market, make sure you get the best machine that you can afford.
5. Ratings
You may wish to consider the ratings of the carpet steam cleaner you want to buy. After all, if the performance of the appliance is satisfactory, people are likely to highlight that online. They will display their understanding of the product and give you a unique insight into what to expect. Moreover, if it isn't that swell of a machine, checking ratings will reveal that too. Thus when you need to buy a reliable carpet steam cleaner, the ratings become an essential consideration.
The Most Versatile: McCulloch MC1275 Heavy-Duty Steam Cleaner
The McCulloch MC1275 Heavy-Duty Steam Cleaner is a potent machine that will make your chores a breeze. It is general-purpose and can be used on multiple surfaces, making it a highly desirable pick.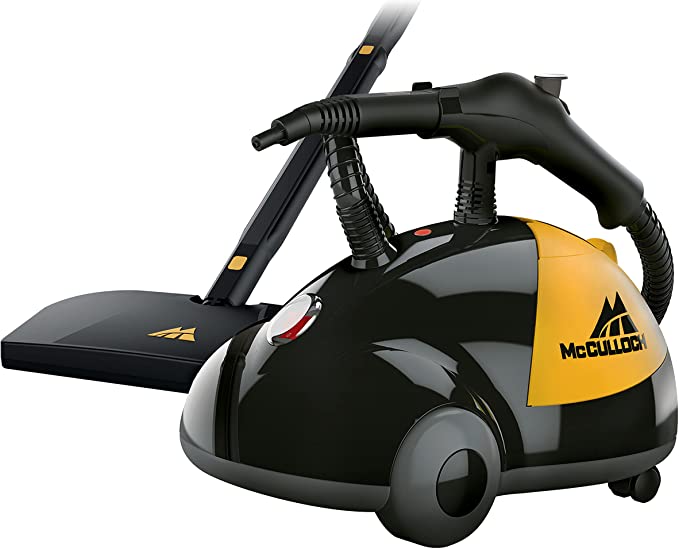 This carpet cleaner will leave you content with the way it uses hot pressured steam to purify the floor coverings. Regardless of whether you use it to clean the carpets, the floor, or the car, it will extract ingrained dirt. Not only does it have a strong suction ability, but the machine also has a powerful jet nozzle. These features ensure that any grime or grease which is clinging on the carpet fibers is released.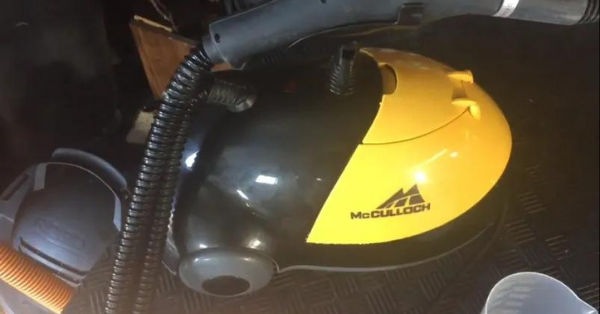 This machine is heavy duty and will heat water in 8 minutes and release steam for about an hour. It also has a lockable steam trigger, which simply put is terrific. Moreover, it will arrive at your place with a set of accessories that will enhance the carpet cleaning experience. So why wouldn't you want to buy it?.
This machine is a practical choice for anyone who expects the best cleaning solution for their domestic rituals. When tested, it is clear that the McCulloch MC1275 is easy to operate and maintain. Therefore, if you find this appliance alluring, buy it fearlessly.
The Best for Allergy Sufferers: BISSELLProHeat 2X Revolution 1986
The BISSELLProHeat 2X Revolution 1986 is a top-notch carpet steam cleaner that will eradicate irritants from the carpet! It is perfect for you if you want an allergen-free home.

This particular machine is lightweight and portable, which makes it an excellent addition to your domestic cleaning roster. You can maneuver it around and use the steamed clean water to extract harmful particles in the carpet. In other words, irritants don't stand a chance in your home with this machine at your disposal. The Heatwave technology and dual dirt lifter brushes are a deadly combination that assures deep and effective cleaning.
Do not worry about ingrained debris or hard to reach areas with this machine in your possession. After all, it has a long cord that allows you to move around. If you use this carpet cleaner, you can know for sure that your floor coverings will be hygienic and soft!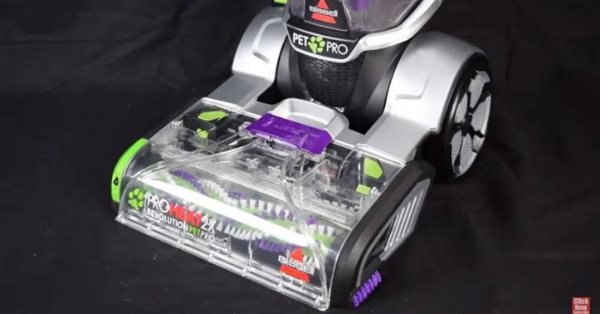 Allergy sufferers will thank you for getting the BISSELL ProHeat Revolution 2X for them. Once the water is heated, you have about 30 minutes and a 25'' cord to finish the chore. This cleaner will get rid of allergens and stains effortlessly. However, you may have to put in some extra passes to eliminate harshly embedded stains, but it will be worth it. Get it with confidence. If your home has multiple carpets, you'll love it! When tested, it performs gracefully, making life easier for allergy-prone individuals.
The Best Professional: Rug Doctor Pro Deep Commercial Carpet Cleaning Machine
The Rug Doctor Pro Deep Commercial Cleaning Machine is not a machine for the fainthearted. It offers professional-level deep cleaning that revitalized the carpet fibers.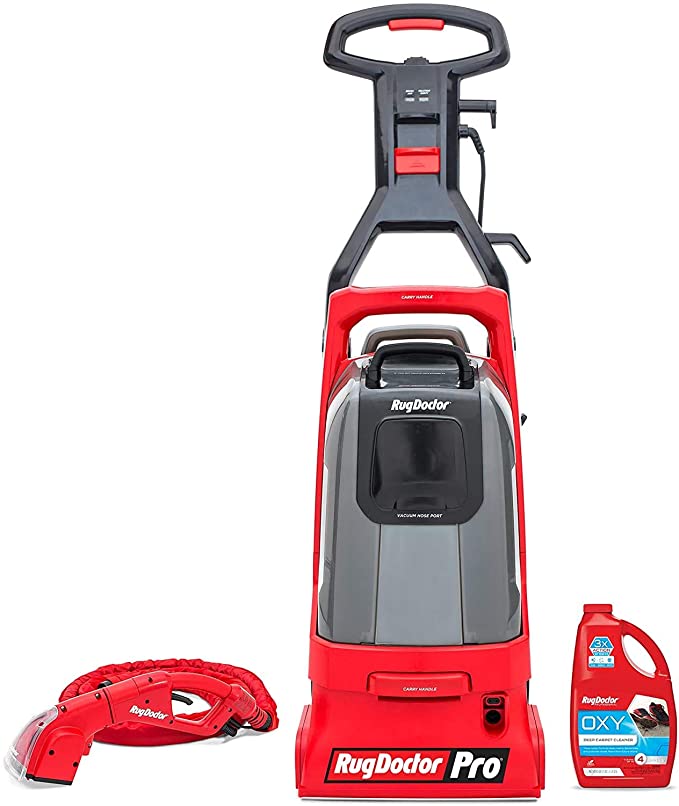 This leading commercial carpet cleaner is a new spin on the classic Rug Doctor Mighty Pro X3. It is an incredibly well-renowned brand and has proven its efficiency over time. Regardless of whether you have the toughest of stains or carpets with the highest of footfalls, this machine will save the day. Using it ensures that your carpets experience an enhanced deep cleaning. Water extraction accompanied with a quick carpet drying time make every penny you spend on this beauty worth it.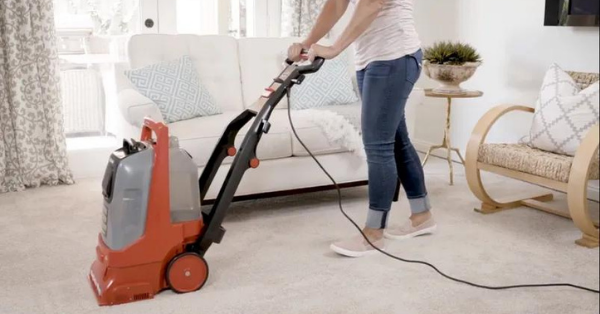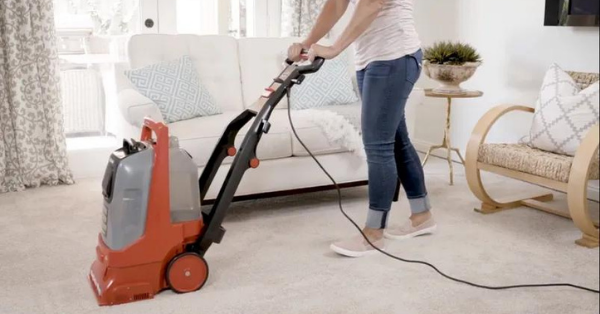 This carpet steam cleaner uses a unique rotating roller system, which ensures the removal of dirty clinging on to carpet fibers. It is a fully assembled unit, so you can start using it straight away after you get it. Other advantages include the intelligent engineering of the cleaner and potent suction power, which targets dirt.
The Best Budget: Hoover PowerDash Pet Compact Carpet Cleaner
The Hoover PowerDash Pet Compact Carpet Cleaner is an economically priced machine that can fulfill your cleaning needs. This machine offers excellent value for money so you can rely on it!

If you prioritize your budget, this is the machine for you. This model has been designed to remove the toughest of carpet stains, especially those caused by pets. Apart from that, it is also effortless to store as it doesn't take up too much space. Whether it be animal pee or fur, it will be taken care of by the powerful suction. However, you may wish to limit the use of this bad boy in smaller areas. The clean water tank size is only enough to clean about 8 square feet per cycle. If you want to clean carpets in multiple rooms, be prepared to empty and refill the steam cleaner!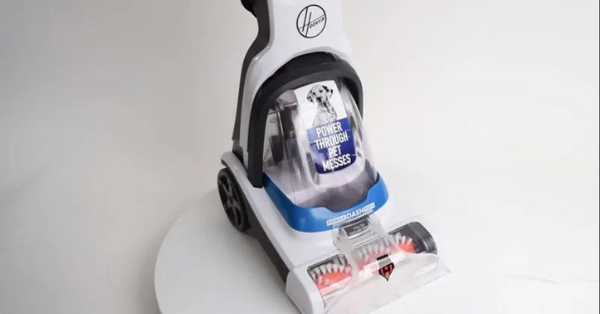 You would be surprised by how easy it is to use this machine. Just fill water and solution according to the visible lines on the holster, and you're good to go. You should press the trigger to release this solution water when you make a pass. Be steady and ensure that your carpets are left soft and dry after every cleaning! If you have the Hoover PowerDash Pet Compact Carpet Cleaner in your possession, you will be satisfied.
The Best Rated: Hoover Power Scrub Deluxe Carpet Cleaner FH50150
The Hoover Power Scrub Deluxe Carpet Cleaner FH50150 is a well reputable appliance that never fails to satisfy the buyer. If you don't want to take a risk, this is the perfect choice for you.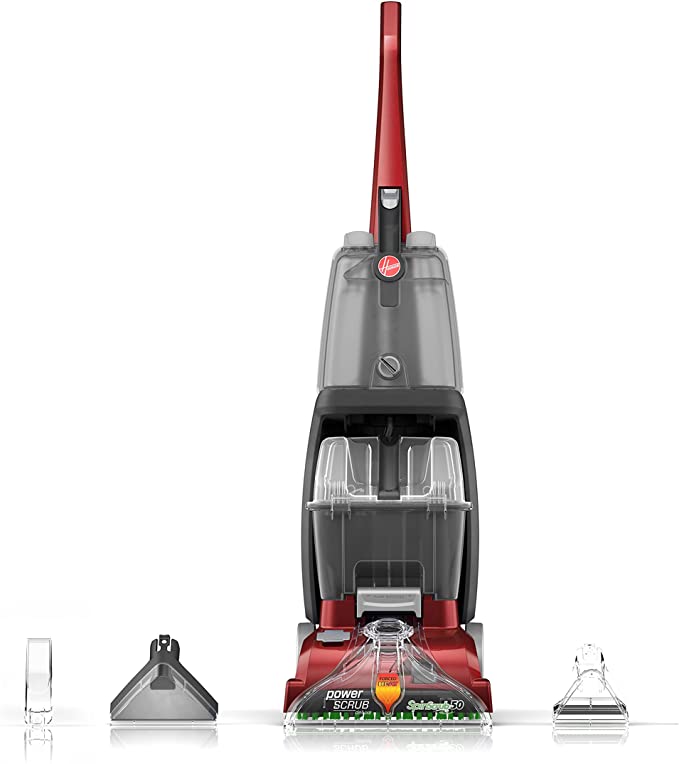 There is a reason why this carpet steam cleaner is the best rated on Amazon. It has a superior performance that will never fail you. One cycle can clean about 33 square feet of area. The principle of water extraction ensures a quick cleaning and drying outcome for the carpets. Moreover, it effectively targets embedded dirt and can be used regularly to revitalize the floor coverings.
You may have to put in some extra passes at times, but the result will be pleasing! The power of ten amps for brushing and suctioning is admirable, so use the model to bring your carpets back to a pristine condition.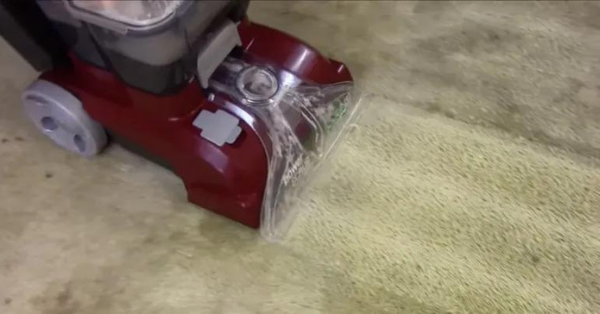 This carpet cleaner has a brilliant performance thanks to its potent suction. Apart from that, the machine is easy to set up and maneuver. Keeping that in mind, you can easily imagine how using it for your domestic chores makes sense. You will easily be able to operate it and will be satisfied with its ability to purify carpet fibers. Take it from us; this is an excellent carpet steam cleaner that deserves your attention.
Conclusion
Having a carpet steam cleaner is crucial if you want to keep your floor coverings pristine and pure. Before you purchase anything, it is best to study which aspects assure customer satisfaction. I believe that the versatility, suitability for allergy sufferers, professional performance, budget-friendliness, and ratings of a carpet steam cleaner should be reviewed. Don't overlook these things as they will make a marked difference in the purchase process.
If you still haven't found what you were looking for, I recommend you check out our post about the best upholstery steam cleaners.
Other Sources: