Are you planning on selling your house? Are you wondering what the best possible carpet color is? You came to the right place! Staging a home is a huge part of selling it. And if done right, it can help you make up to 20% more money!
The best carpet colors for selling your house are beige, taupe, and light shades of gray. These colors are usually the best because they make rooms look bigger and blend well with almost any color. Although the perfect color might depend on the wall's color. Keep reading to find out more!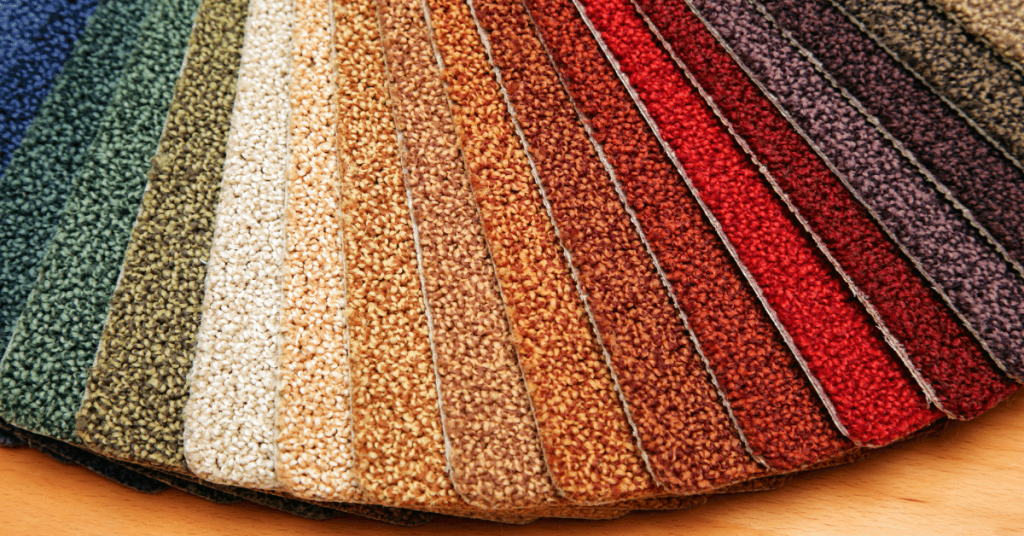 Is it worth it to replace carpet when selling a house?
As I said before, staging a house can be a tedious thing to do, and deciding which pre-sale repairs to do and invest in can be very tricky. So, before doing anything, you need to determine first the value that a given project will add to your house, without being too costly.
But one thing's for sure: the quality of your floors and carpets will definitely affect your listing price. And the cost of replacing them will be nothing compared to the perceived value and what buyers will be willing to pay.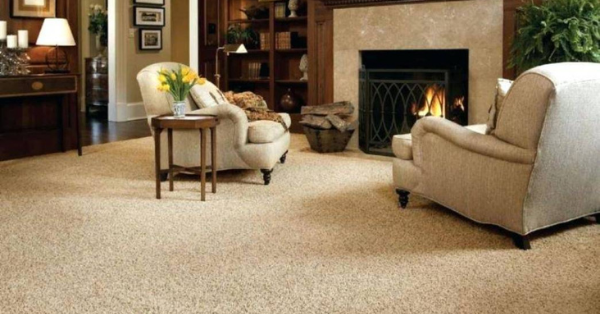 Reasons to replace a carpet
But how to decide if carpet replacement is what you really need to invest on? Well, here you have some key things to look for and if you have found any of them in your carpets, then you should really consider replacing them.
Visibly worn-out carpet (usually in high-traffic areas)
Too many stains
If they have bad odors and smells that won't go away
Frayed or ripped up carpets at the baseboards
If there's mold or mildew
Having a too excentric style
Choosing a Carpet Color That Sells
Now that you've decided to replace your carpets before selling your house, it may be a bit difficult to know the right choices that come along like choosing the best color, fiber, and texture to attract new buyers and increase your home's market value.
Here, I will talk about color more in-depth.
Choosing a color for you carpet can be daunting… which one will buyers like? Which one will make my home stand out? Lots of questions may come into our mind but it's really not that complicated.
The general rule will always be to go for a color that will be appealing to as many people as possible.
But how? Color taste can be very personal! Well, here's your answer… you will achieve this by choosing a neutral tone that blends well with a vast range of decors. This will allow your potential buyers to easily incorporate their belongings into the home's space and make their style blend with your choice of color.
PRO TIP
When choosing a new carpet color, I strongly recommend you to take the carpet samples home. They tend to look much lighter at home than at the store.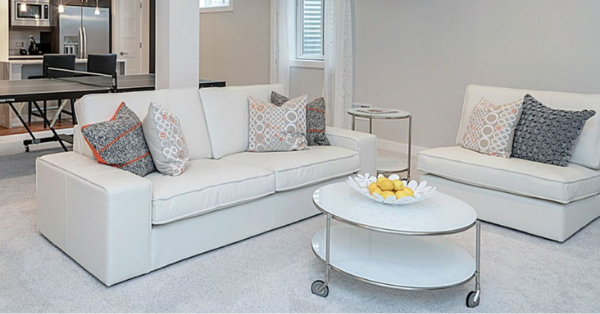 Carpet Color Options
Let's take a look at the most common color options.
Beige, taupe and warm tones of gray rank at the top of the best carpet colors to sell a house. They are neutral colors and blend seamlessly with a wide range of wall colors and home decors. Although they are perceived as dull and calming, they are the best colors to neutralize. And lighter tones will make your house feel wider.
White carpets give that simple feel of innocence and cleanliness. It is also considered to be the color of purity and perfection because imperfections stand out in a white background. That's why it is a widely chosen color. But in my opinion, not so great because if you don't sell it fast enough it will start to get dirty. Keeping white carpets clean can be challenge and potential buyers know this too and may drive them away if they have kids or pets due to the maintenance cost.
Key Aspects to have in mind
Now, there are some aspects or key things to keep in mind when choosing the best carpet color to sell your house. Here you have the most important ones.
1. Carpet Durability
This may sound strange to you but the truth is… the color of a carpet can affect greatly its durability. But, how? It's simple: some colors will hide stains, dirt, seams, and worn-out areas better than others.
2. Color Psychology
Everybody knows colors make us feel different emotions. That's another reason why you should always go for more neutral colors as they are the less provoking colors. You want your potential buyers to feel calm, relaxed; and some colors can produce the opposite effect. So, if you decide to go for a less neutral color, try to keep this in mind.
3. Matching Walls
When selling your house you may be repainting your walls or leaving them alone. Either way, you must make sure the new carpet color matches your walls. If not, they'll make your home less attractive and desirable.
But how to know if a carpet color blends well with your wall?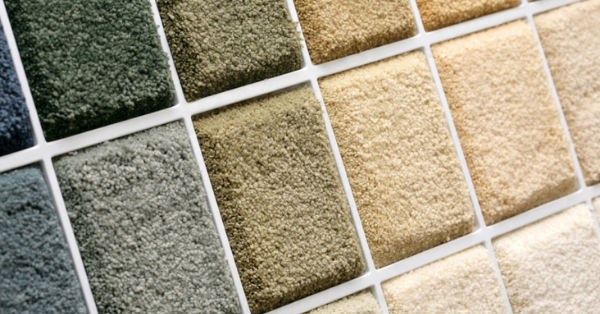 You may think this is an easy thing to decide but some color combinations may more conservative than others. Or maybe you prefer to go for a bolder combination. Not to mention, you shouldn't forget to also match the color of the carpet with the furniture. Even if you're taking it with you afterwards and it is only to show the house… people will buy it if they like what they see in it.
REMEMBER
Going too bold on your carpet color choice will make neutralizing difficult. And matching it with the furniture will be even more difficult.
Here are some tips for the most common wall colors:
Beige walls: Bold carpet colors like light blue or pink work well with beige walls. But I would advise you to go for a different tone of beige. There's a great variety you can take advantage from! Multi-colored and patterned carpets can work too and make your room feel even more special but at the same time neutral.
Gray walls: Gray walls offer a greater variety of possibilities. Beige is the perfect option if you don't want to get it wrong. But you can also go for darker colors too, like navy blue or burgundy, and still keep it simple and a bit neutral.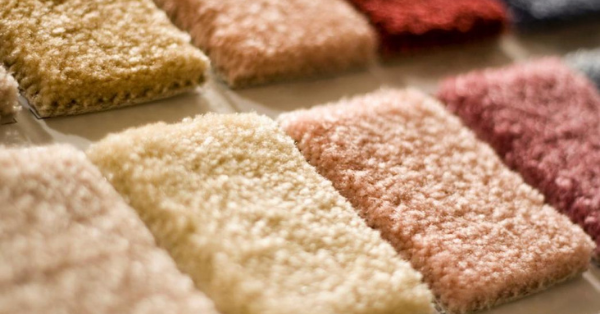 Conclusion
And… that's a wrap!
See how easy it is to choose the best carpet color for selling your house if you keep in mind a few simple things? Now, you're ready to make the best choice to make your house stand out and sell it in no time!
Don't let this decision stand in your way! You've got this one!
And if you need help with the carpet installation, click (here) to find the best carpet installation service near you!