Renovating a bathroom can be a pretty hectic task, especially because it is the most used room. If you want to update your bathroom, picking out a floor is a very important decision that must be made after thorough research.
Bathroom floors must be modern and stylish, but at the same time, they must be durable to withstand the wear and tear of time. Bathrooms floors are exposed to water and are cleaned frequently. They must also be textured and non-slip to avoid bathroom injuries.
Bathroom floors that are in trend in 2021 include wood-look flooring, mosaic tiles, stenciled designs, natural stone, sheet vinyl flooring, and radiant heated floors. Black, Grey, and White colors are the most used. While choosing the floor, make sure that it is non-slip and waterproof.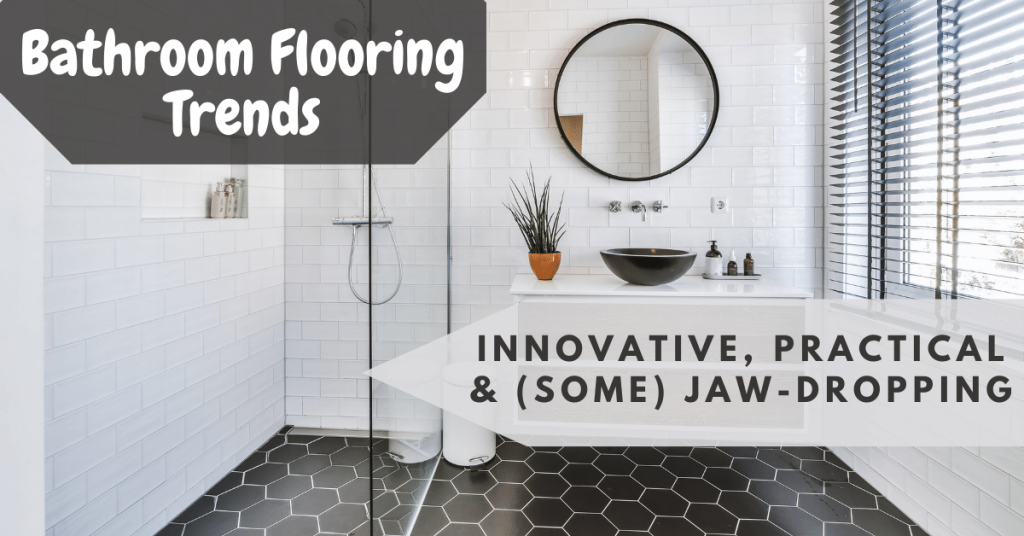 Here are some of the most practical and innovative trends in bathroom floors that are hitting the market in 2022:
1. Wood-Look Flooring:
Hardwood and water are not a good combination, so as expected you should not opt for these in a bathroom. However, engineered wood and wood-look tiles are the hottest trends right now. Wood-look floors look traditional, classy, and expensive. Vinyl and laminate floors also come in wood-like patterns.
The best thing about these wood-like alternatives is that you can choose from a wide variety of colors and patterns. White and grey tones of wood are in fashion. They not only give your bathroom a contemporary look but also make it seem larger.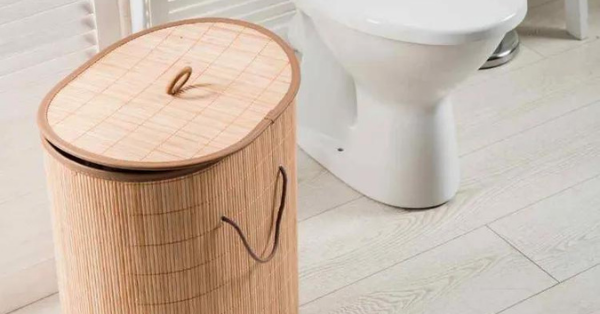 2. Mosaic Tiles:
If you want to make your bathroom floor eye-catching and unique, you should go for mosaic tiles. They come in different designs, patterns, shapes, and sizes giving you an infinite number of options to choose from. You will find exactly what you are looking for, whether you want something minimalistic or a pop of artistic effect.
The designs are numerous, some trendy ones including herringbone, chevron, hexagons, and basket weaves. Black and white marble looks are the trendiest among mosaic tiles. They will make your bathroom floor stand out and are easy to clean.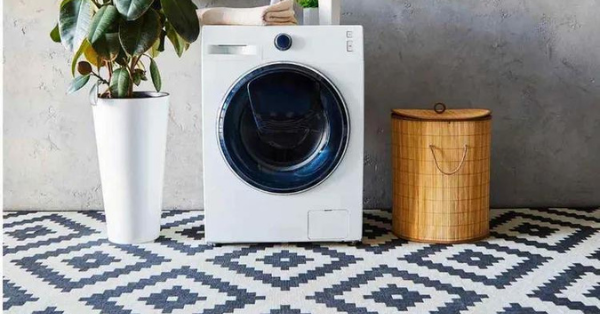 MAKE YOU ROOM APPEAR LARGER
WHITE TILES
White mosaic tiles will make your bathroom look larger along with making it visually pleasing.
3. Stenciled Designs:
Natural looks like stone and marble are on an all-time high, but young homeowners are leaning towards intricate designs and patterns that look modern and chic. These patterns are often found in ceramic tiles or you can get them custom-made to represent your aesthetic.
These can be found in various patterns, some hot ones include geometrical, Victorian, and floral designs. Black and white as well as grey and white combinations are the trendiest in 2021.
APPLY SEALANT
If you are getting the stencils done yourself, make sure that you use a sealant on top to make it durable and waterproof.
4. Natural Stone:
Natural stone is waterproof and gives your bathroom an expensive look. They are extremely durable, easy to clean, and come in minimalistic as well as signature designs. You can choose from a wide range of color combinations.
You can choose from marble, limestone, granite, or slate. These natural elements with earthy tones are easy on the eyes and have a calming effect on the overall ambiance of the bathroom.
NON-SLIP OPTION
Make sure to opt for a non-slip option since these tend to have a slippery texture after finishing.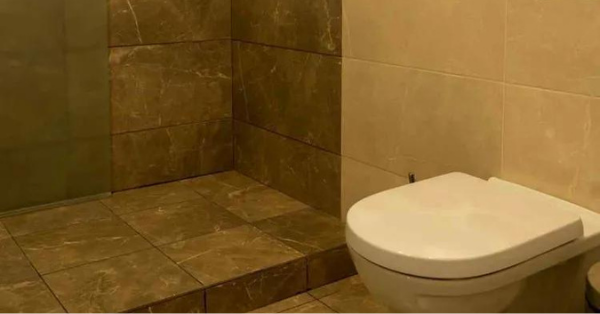 5. Sheet Vinyl Flooring:
For apartment owners and renters, sheet vinyl stickers are the most viable option out there. They are inexpensive, waterproof, easy to install, and come in all sorts of colors and designs. The possibilities of colors and designs are endless.
To install it, you need to make some cuts and adjustments according to the size of your bathroom. After that, just spread it out, and voila! You have a beautiful floor that looks just as good as the other options.
[amazon box="B079DDZV15″]
[amazon box="B008E484A2″]
[amazon box="B07QFBX8R1″]
6. Radiant Heated floors:
Another luxurious trend that many people are investing in is heated floors. Floors are internally heated by different mechanisms to ensure a comfortable experience at night and in winters.
Ceramic and stone floors tend to stay colder, and they are usually the ones that are heated the most but you can get any type of floor heated according to your liking.
However, they are an added expenditure and are used in contemporary large houses. If you have the money for this, I would suggest that you get your bathroom floor heated. Your feet will be grateful to you later.
Conclusion
As you can see, bathroom floors come in plenty of different options. These unique trends do not seem to be going anywhere so choose something that represents your style and stick to it.
If you are looking to get your kitchen floor upgraded as well, click here for some of the hottest trends in the market.
If you are looking to build your kitchen floor in a modern yet durable way, check out these 2022 flooring trends.