Are you about to invest in a flooring option? Are you stuck choosing between Carpet and Carpet tiles for your floor? Are you looking for a step by step guide on carpet tile installation? You came to the right place.
Carpet tiles are cheaper because of a couple of reasosn that include: the cheaper installation costs, the less material wated, the lower maintenance cost and it's durability.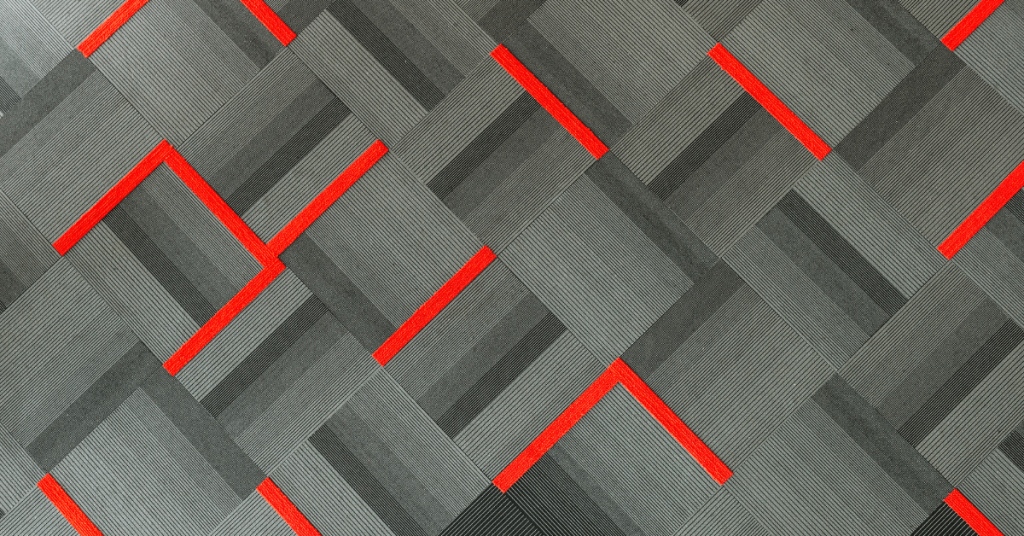 But before giving an in-depth answer as to which option is cheaper, let us get to know them individually and the places they are preferred. Shall we?
What are Carpets?
Carpet is a shortened name for "wall to wall carpets" or "broadloom carpets" and is often used for large scale floor patterning. It is characterized by its touch of quality that can be felt when walking on it as well as its seamless surface.
Carpets are manufactured in long wide rolls and having varieties of backing options which can be laid directly on the subfloor. More often than not, carpets are laid on under-felts over the floor.
Although they are called wall to wall carpets, they don't necessarily cover the entire room and this makes the name "wall to wall" a bit confusing to most people. They are sometimes just installed in a selected area or as a runner on stairs.
Wall to wall carpets is mostly preferred in flooring of large spaces and projects with high design ambitions. Even though there are characterized by a high cost of installation, they are also known for their seamless finish and a luxurious feeling underfoot.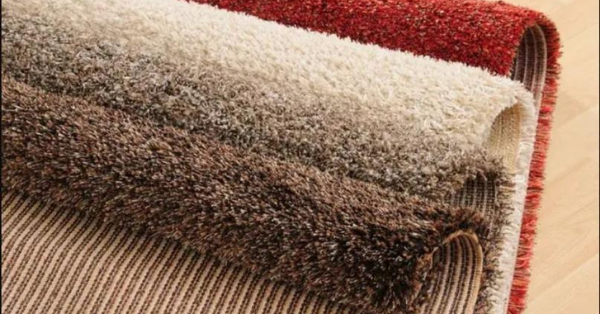 What are Carpets Tiles?
Carpet tiles, on the other hand, are also known as carpet squares. They are a better option for people looking for floorings of minimal installation time and cost. They are also a better option for places like a bar or hotel where regular maintenance is a big issue.
As the name implies, they are square pieces of carpet fit together to make a full flooring, mostly in patterns. They are available in 24" x 24" or 18" x 18" dimensions with the smallest size being 12" x 12".
They are fun and great for family rooms, playrooms, basements, and can be used as a stylish rug.
Carpet tiles are one of the cheapest available flooring options especially in terms of installation cost. They are also very easy to maintain and cost very little to fix compared to other flooring options.
They are the best choice in design and practicality when it comes to less complicated projects that do not require a fully customized design.
They are preferred mostly in commercial buildings and professional settings due to their unique and corporate appearance.
Are Carpet Tiles Cheaper Than Carpets?
Whether or not carpet tiles are cheaper than wall to wall carpets depends on you and the choice of factors you are more concerned about in your flooring project.
Generally, carpet tiles have been tipped to be the cheaper option based on several factors. These factors include installation cost, maintenance cost, durability, cost of repair, cost of delivery, and market availability.
Factors to Consider
Depending on what factor matters more to you, here is a comparison of both flooring options.
1. Installation Cost
Carpet tiles are smaller in size, easier to lift, and less cumbersome to install compared to wall to wall (or broadloom) carpets which makes the cost of the installation cheaper.
Most carpet manufacturers do not deliver rolls of wall to wall carpets to residential areas and if you are lucky to find one that is willing to deliver the carpet to your home, they sure will include delivery cost.
Carpet tiles, on the other hand, are packaged in boxes that can be comfortably conveyed in your car trunk thereby saving you the hassles of maneuvering heavy rolls of wall to wall carpet and the extra cost for delivery.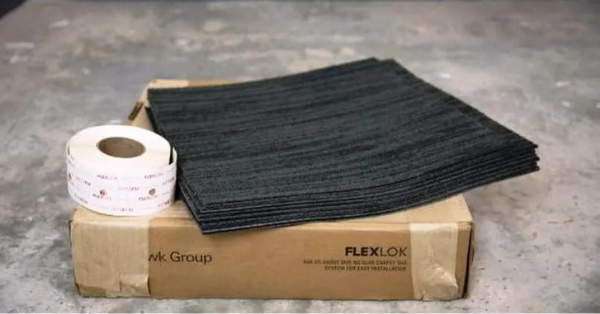 Since carpet tiles are easier to install, you will be saving money on labor, carpet cushion, and delivery if you decide to install it on your own.
With this, it is right to say that carpet tiles are cheaper to install than carpets.
2. Material Waste
Aside from the installation cost charged by your carpet installers, there are additional losses you may incur if you choose wall to wall carpet over carpet tiles.
Carpets are printed in long rolls that may need to be cut during installation to fit into some irregular spaces as most rooms are not always perfect squares.
Almost 15% or carpet materials are wasted from cutting and other mishaps during wall to wall carpet installation, and even more in some cases if done by the average homeowner who has no prior experience.
During the installation of carpet tiles, you tend to save more because there will be less waste of material compared to carpets. Their small size also makes them a better option for specific spaces.
All things being equal, there will be more waste in wall to wall carpet installation than in carpet tiles.
3. Maintenance Cost
Carpets and carpet tiles actually have the same cleaning requirements. They can both be cleaned with a vacuum and you can also do a deep clean occasionally.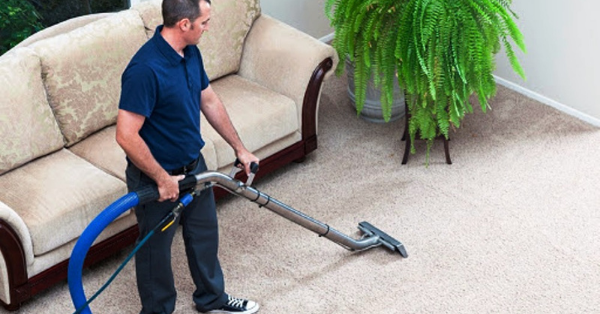 Other than the everyday maintenance, every other form of maintenance for these two is apparently different.
You can easily remove a carpet tile that has been stained beyond cleaning by removing it and replacing it with another; just the affected tile.
This can also be done for a carpet tile that has been scratched by a pet or torn during the cleaning process.
On the other hand, broadloom or wall to wall carpets are harder to maintain. A stained section of the carpet can only be fixed by cutting it out and patching it with a remnant from another carpet which may not guarantee continuity in design.
Most of the time, you end up with a patchwork effect on your carpet as finding a donor carpet that blends well with the current color of your carpet may be difficult.
Ultimately, it is cheaper to replace a single carpet tile and carpet patching or a full carpet replacement.
4. Durability
So many factors affect the durability, performance, and longevity of the various types of flooring options including wall to wall carpets and carpet tiles.
However, carpet tiles are looped, of low pile, and tight which means that they hold up well and do not wear easily in commercial settings, allowing office chairs to roll smoothly
Carpet tiles have stain protection plus some of them are darker with flecks while others are in patterns which means that they will always look better for a longer time.
Another important element in carpet tiles is the cushion backing which absorbs the impact of excessive foot traffic and protects the fibers from wear that makes a carpet look old.
Conclusion
The cost of procurement of both floors vary, so you may be confused as to which one is more expensive since there are some wall to wall carpets that are cheaper than carpet tiles. However, their quality should be considered.
Regardless, carpet tiles do not require padding or additional cost for home delivery, thereby making up for any increase in the cost of procurement. It is one of the easiest flooring projects to take on and fun for handy homeowners.
If you need professional help in deciding which of the floor option is best suited for you, we have experts (here)