Carpet tiles are great for family rooms, basements, kids' playrooms, and even you can use them for a stylish area rug. Practicality and popularity of carpet tiles have proven for several decades as a quick solution to floor covering with style. Are you still wondering whether or not you should install carpet tiles? Keep reading to find out more!
Carpet Tiles have many advantages: They're quite inexpensive, they're very versitile and durable, their installation is fast and easy and they're easy to maintain or repair. But they also have disadvantages like: it's non-uniform appearance, they're not moisture resistante and suffer more from spills. Keep reading to find out more!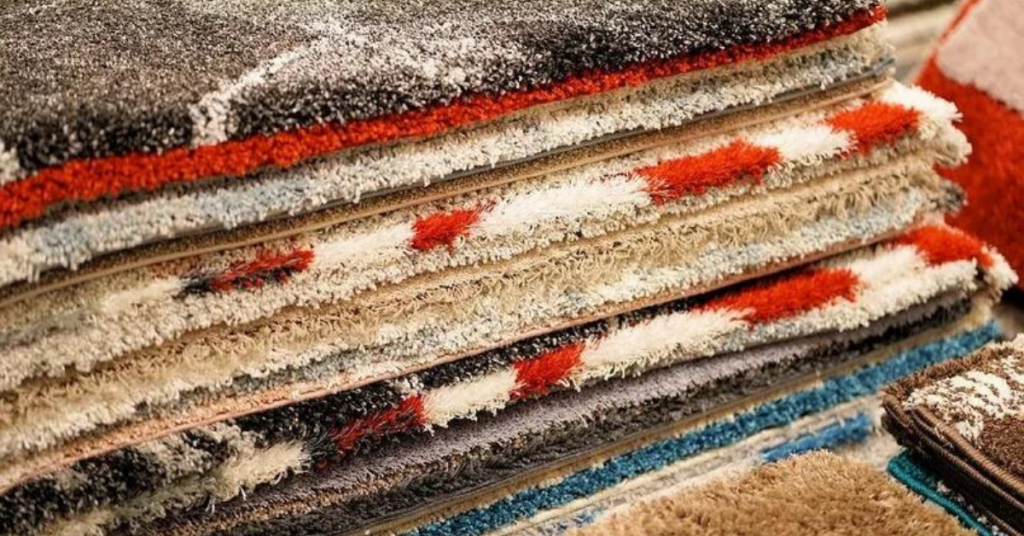 What are Advantages of Carpet Tiles?
Carpet tiles are developed in the mid-twentieth century and designed to provide you an accessible and self-serve flooring choice. Besides, they are available in limitless combinations and fun designs.
It is always a challenging task to find the right flooring option for high traffic areas. But without knowing the pros and cons of flooring material, you cannot make a wise decision. So here is your guide to learn about the advantages of carpet tiles so that you can choose sensibly.
1. Carpet Tiles are Wallet Friendly
If you are in favor of covering your floor with carpets and you don't have a high budget for that, carpet tiles would be the best choice for you. They are cost-effective as they require small storage space, are low on waste, and are very easy to transport.
The essential saver for you is the installation charges, as it will take less time for a professional carpet installer as compare to the wall to wall carpet installation. For the commercial setting, the most crucial feature of carpet tile is the relative speed of the installation process, which reduces the associated costs.
Carpet tiles are a comfortable fit to weirdly shaped floors, and also the fact that there is lesser waste than with broadloom carpets. In addition, cost-saving also take account of energy costs when you think through the insulation properties of mats.
2. Carpet Tiles are Versatile in Nature
One of the main advantages of carpet tiles is their versatility. They are easy to handle in small spaces, and you can quickly install them over large areas. Carpet squares are genuinely an ingenious invention. You can find carpet tiles in every design, color, shape, and texture. Furthermore, you can attain a perfect suit for every area, from your boardroom to your bedroom.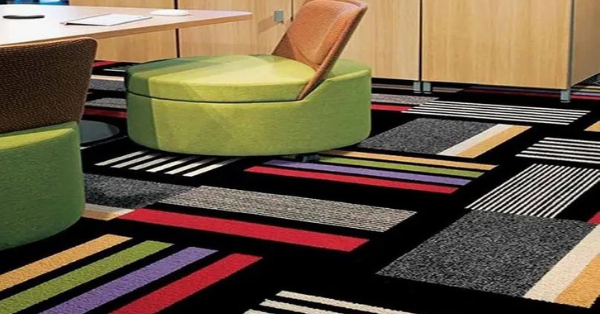 Carpet tiles are easy to cut to size, so they are an excellent fit for odd-shaped floors. That makes these squares a perfect fit for many commercial areas like offices and industrial applications.
3. Carpet Tiles are Durable
Another popular selling point of carpet tile is their lifespan and ability to withstand heavy rolling and foot traffic. Quality carpet tiles are looped, low pile, and very tight, that is why they can last for 10-20 years before displaying any real wear at all.
However, there are several factors (yarn fiber, backing option, and pile weight) that affect the durability of carpet tiles, performance, and positivity. Furthermore, you can replace the damaged piece of tiles individually, unlike the traditional broadloom carpets, which you must replace as the whole.
4. Carpet Tiles Installation is Very Easy
The most attractive advantage of carpet tiles is how convenient their installation process is. You can easily install them on your own, and even when it comes to professional installers, they will have no problems with carpet squares as they are so easy to put together. The whole process of installation can go ahead in relatively minimum time-space and with marginal disruption to the living or workplace.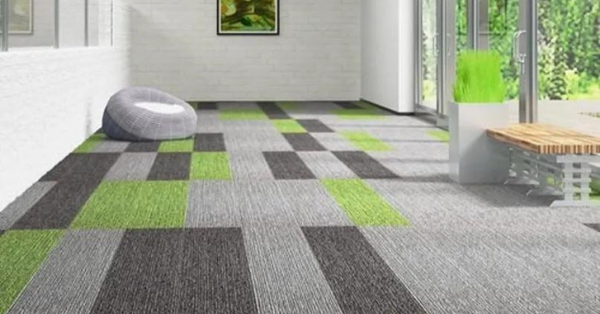 5. Carpet Tiles Require Low Maintenance
Carpet tiles are very easy to maintain. Looking after your carpet tiles is stress-free, as they are handy to clean and comfortable to replace. Regular vacuuming is a key, with an occasional deep clean.
Carpet tiles are generally low pile, so they tend to gather less dust and maintain their day-to-day appearance is quite simple. Another maintenance advantage is that you can easily lift a carpet square if you need to access to the floor beneath.
6. Design Flexibility of Carpet Tiles
Carpet tiles are a brilliant way to express your creative skills. You can mix and match every color according to your aesthetic sense, as carpet tiles are offering more magnificent design and color flexibility than any other type of hard or soft flooring.
Different new carpet dying technologies make it possible to produce an extensive range of colors, designs, and patterns of carpet tiles. Even Some manufacturers are applying dye to the carpets after they are cut into the tiles to achieve the same flow of design from tile to tile.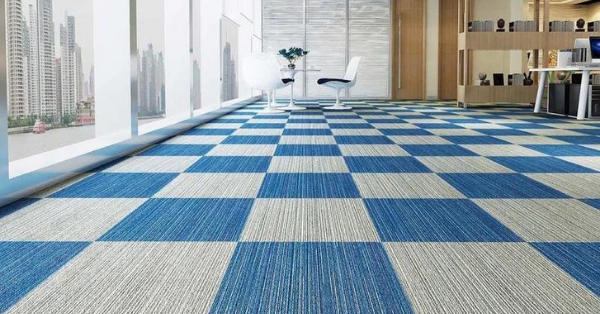 What are the Disadvantages of Carpet tiles?
Before making a final choice of your flooring, you have to understand both the negatives and positives of carpet tiles, so you can spend time and money installing new flooring that you like.
Carpet tiles have many benefits, but there are some drawbacks associated with them as well. In the following section, you can read a brief and comprehensive overview of carpet tiles' disadvantages.
1. Non-Uniform Appearance of Carpet tiles
Unlike traditional broadloom carpet flooring, carpet tiles may not repeat the even look. Seams in carpet tiles are typically visible. The main reason for this non-uniform look is because of the nature of how these carpet tiles are designed.
Some varieties are better than others for copying the broadloom look. But, even if you are very cautious about the tiles installation, they will never have the same uniform look as wall-to-wall carpeting creates.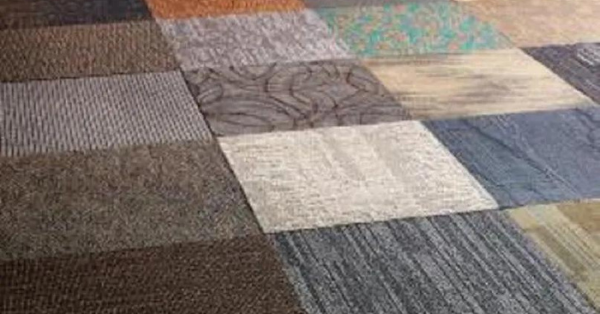 2. Fraying/Loose Fibre and Lifting of carpet Tiles
There are more joints in carpet squares installation as compare to broadloom carpet installation. If you ignore the aesthetic of this, practically there is no specific issue with this. But frayed material of carpet tiles, specifically in high traffic areas, can cause a tripping hazard.
Lifting of corners is another potential disadvantage of carpet tiles, and that can entangle the feet or paws of those who walk over them.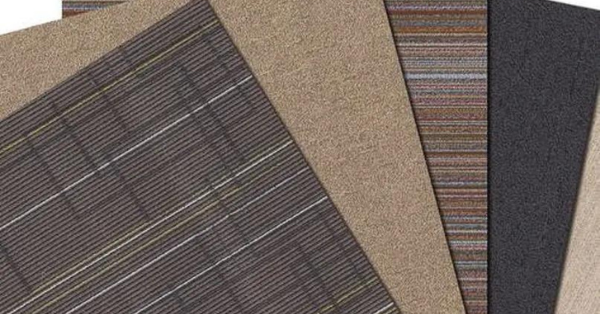 3. Carpet Tiles are Not Suitable for Moist Areas
Generally, all carpets are not suitable for those areas which have a higher content of moisture or wetness. That is because carpets can absorb the moisture from the surface and air and wet rug leads to the growth of mold. Standard carpet tile flooring is not suitable for bathroom or kitchen floors. For wet areas like decks, garages, laundry rooms, and patios, specifically designed carpets tiles are available too.
4. Accidents and Spills over Carpet Tiles
Traditional broadloom carpets are available with a backing material that make them waterproof against pet accidents and spills. But carpet tiles have many joints and seams, so they cannot provide waterproof protection. These seams may allow pet stains and spills to be absorbed in subfloors.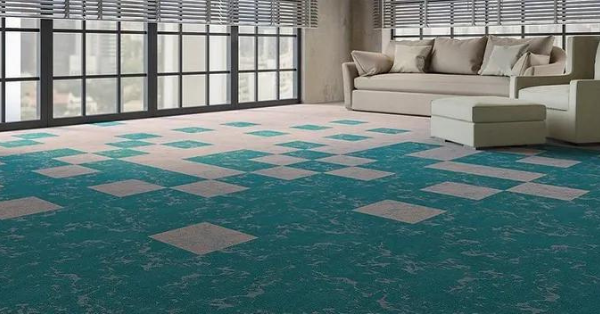 Conclusion
Ultimately, the final call is yours! It's your decision whether you think carpet tiles are suitable for your space or not. I hope after reading through my honest and unbiased assessment, you have the clarity of mind.
If you have decided that carpet tiles are a perfect solution for your living area, then you should check out the best-carpet-installation-near-me. Always prefer heavy-duty range carpet tiles for dense traffic areas like classrooms, workplaces, and commercial spaces.